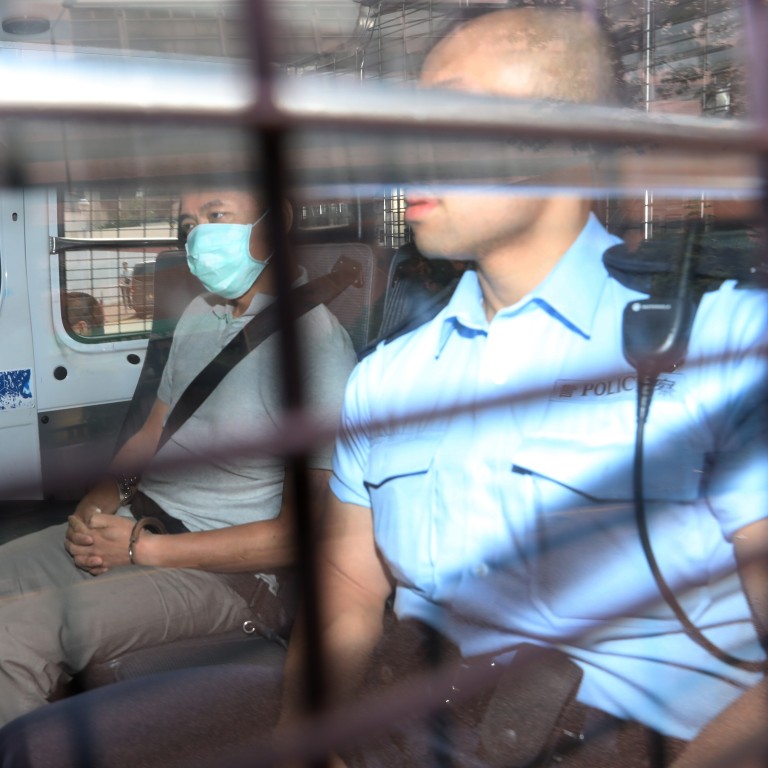 Hong Kong judge offers sympathy to man he jails for stabbing three people at Lennon Wall, while likening black-clad protesters to 'terrorist army'
Tour guide Tony Hung, 51, jailed for 45 months for attacking reporter and two others with knife after a heated discussion on current affairs
Judge says black-clad protesters ganged up and fundamentally changed Hong Kong with extremist conduct reminiscent of Cultural Revolution
A judge on Friday compared black-clad "Cultural Revolution-like" protesters to a terrorist army that had brought fundamental change to Hong Kong, as he expressed sympathy for a tour guide he jailed for 45 months for stabbing three people at a popular site for anti-government messages.
The District Court heard Tony Hung Chun, 51, attacked a newspaper reporter and two others with a 31cm (12-inch) beef knife in Tseung Kwan O after a discussion over current affairs inside a pedestrian tunnel – used by protesters as a so-called Lennon Wall – became heated in the small hours of August 20 last year.
The frenzied knife attack left the three victims, aged 24 to 35, needing hospital treatment, with the reporter in critical condition after the blade pierced her back with a force that fractured a rib and bruised a lung.
Prosecutors revealed that Hung was armed with a second weapon, a 29cm (11-inch) kitchen knife, which he had also collected from his home just before the attack.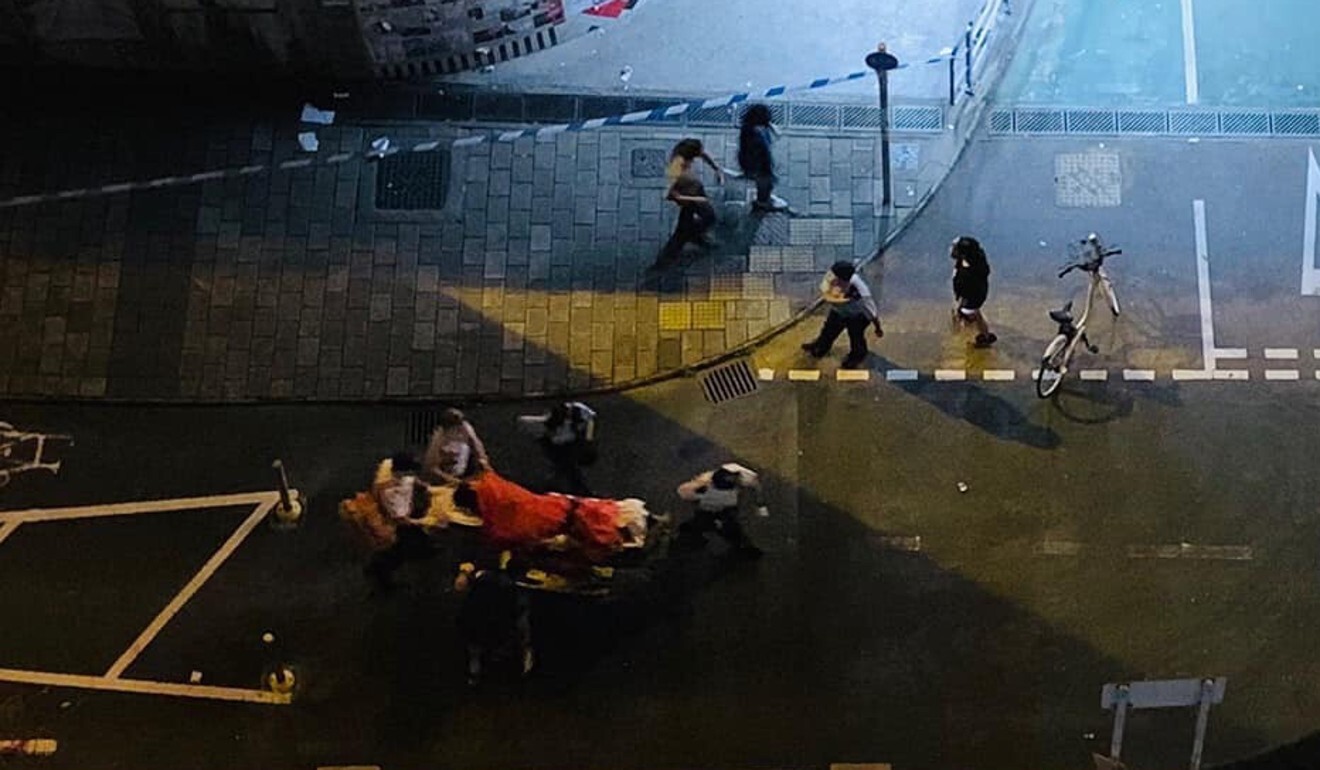 Hung pleaded guilty in December to three counts of wounding with intent, an offence punishable by life imprisonment but capped at seven years in the District Court, and apologised to his victims, the court and the community.
But while District Judge Kwok Wai-kin observed that the defendant had committed a serious offence that warranted a punitive and deterrent sentence, he also expressed sympathy for Hung, who said he would not have carried out the attack if it were not for the social movement that began last June.
Mass protests
erupted that month over a now-withdrawn
extradition bill
that would have allowed the transfer of fugitives to jurisdictions with which Hong Kong lacks an agreement, such as mainland China, Taiwan and Macau. The protests later evolved into a wider anti-government movement.
Mainland-born Hung told investigators he felt angry when he passed the Lennon Wall – a site where messages of support for protesters are left – and saw people posting bills as he had been out of work for about two months and believed these were the people who had caused the economic downturn.
That was accepted by the judge, who found that Hung's claims were not baseless and concluded he had acted irrationally and out of character only because his emotions had boiled over after months of protests as he walked through the tunnel filled with messages he disagreed with.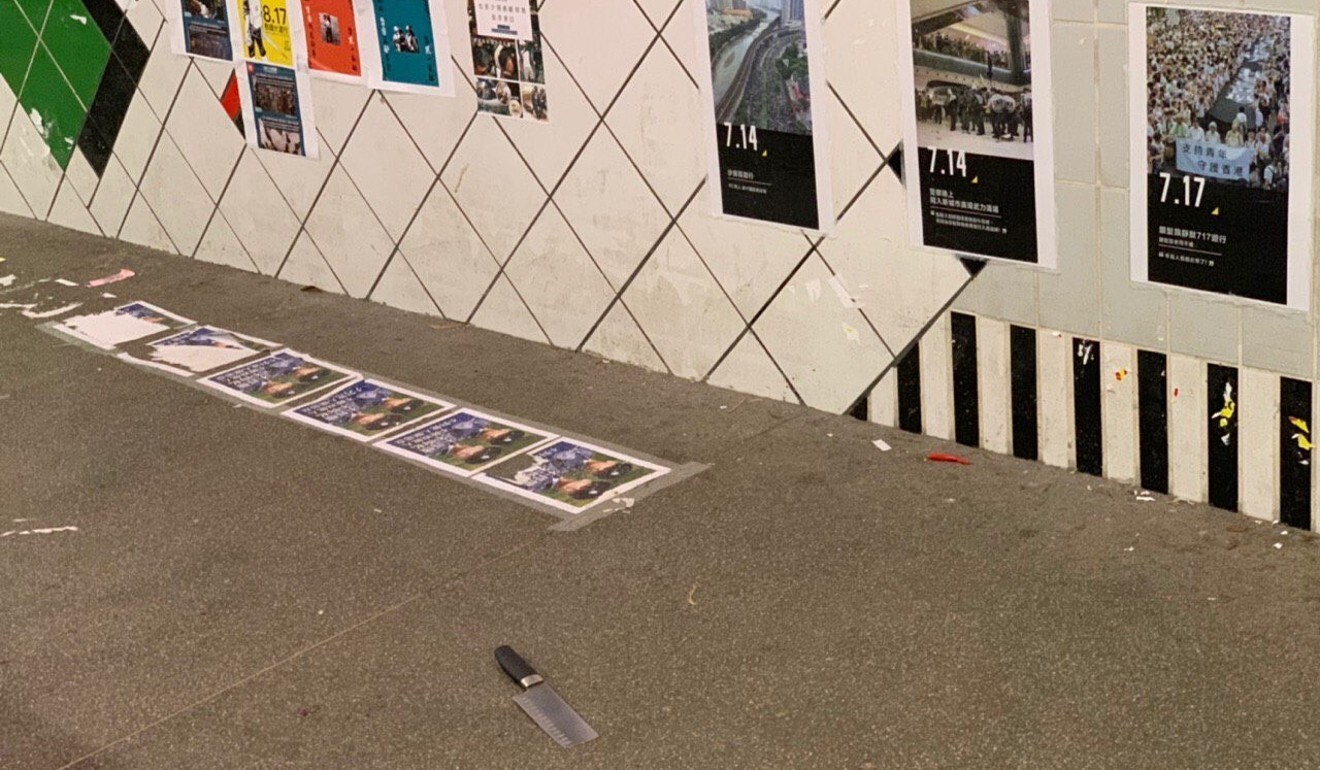 The judge described Hung as "an involuntary sacrifice and a bloodstained victim hanging by his last breath" as the protesters had "ruthlessly trampled on his right to work, live and survive" and put the final nail in his coffin when they openly attacked mainlanders at the airport.
The judge also weighed in on the protests, despite acknowledging that such views were irrelevant to sentencing, as Hung cried in the dock.
Kwok remarked on how black-clad protesters armed with umbrellas – not for use against the elements – had ganged up like an army and fundamentally changed Hong Kong with extremist conduct reminiscent of the Cultural Revolution.
"It's ironic that such ugly behaviour should come from those claiming to pursue democracy," Kwok said.
He further observed that protesters' act of harming ordinary citizens whenever the government refused to accede to their requests was "in every bit terrorist conduct", and called on them to rethink their intentions and have empathy for the common people.
Hung, on the other hand, was praised for "showing noble qualities" when he wrote to the court expressing his wish that his punishment could help relieve what the victims had gone through.
His victims later reported feeling fearful of tunnels, crowds or men of Hung's age, and were diagnosed with post-traumatic stress disorder.