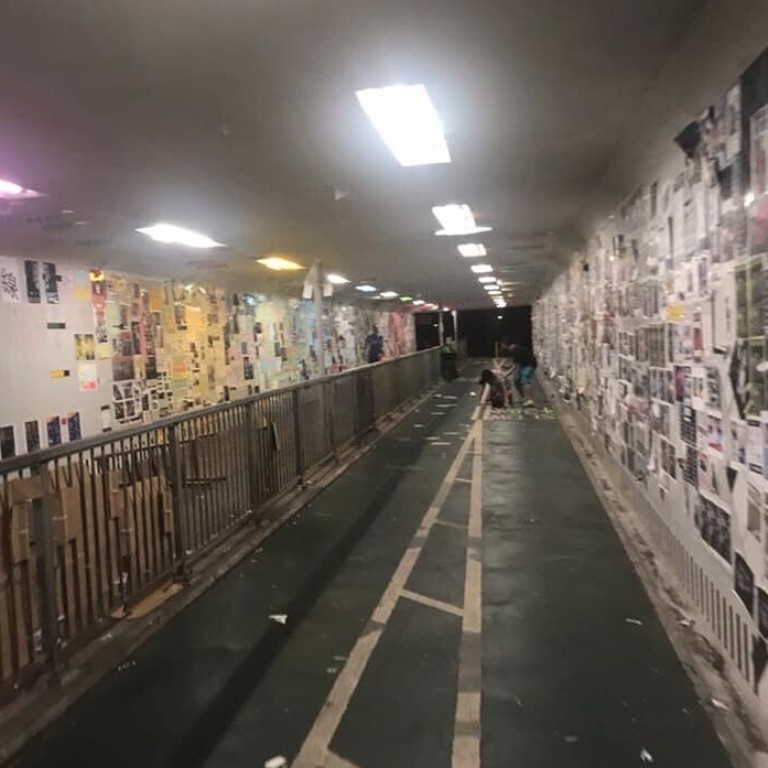 Hong Kong judge barred from anti-government protest cases after Cultural Revolution remark about demonstrators, sympathising with Lennon Wall knifeman
Judiciary censures District Judge Kwok Wai-kin over his remarks when jailing a tour guide for stabbing three people at a Lennon Wall
Kwok likened anti-government protesters to terrorist army and will no longer preside over cases relating to the demonstrations
A Hong Kong judge who compared "Cultural Revolution-like" anti-government protesters to a terrorist army, and expressed sympathy with a defendant he jailed for stabbing three people, has been barred from handling cases relating to the demonstrations.
The judiciary on Monday confirmed that District Judge Kwok Wai-kin would no longer adjudicate criminal proceedings involving protesters from the anti-government movement, following remarks he made in court on Friday when sentencing a tour guide for his rampage at a so-called
Lennon Wall
in Tseung Kwan O in August last year.
The rare move was taken by Chief District Judge Justin Ko King-sau, who will replace Kwok for the high-profile cases at the District Court, where defendants charged with more serious offences such as rioting will be tried.
Without referring specifically to the case, a judiciary spokesman said: "The chief district judge made the relevant arrangement at this stage, as he noted that the reasons for sentence in a particular case presided by His Honour Judge W K Kwok has led to controversial discussions in the community."
When he pleaded guilty to three counts of wounding with intent, Hung said his emotions had boiled over after months of protests, and believed his victims had caused the economic downturn and made him jobless.
The judge accepted that mitigation and described Hung as "an involuntary sacrifice and a bloodstained victim hanging by his last breath" amid the social unrest.
The frenzied knife attack left the three victims, aged 24 to 35, needing hospital treatment, with the reporter in critical condition after the blade pierced her back with such force that it fractured a rib and bruised a lung.
But Kwok, who once said politics played no role in sentencing, said the defendant would not have committed such a serious offence if it were not for the social unrest.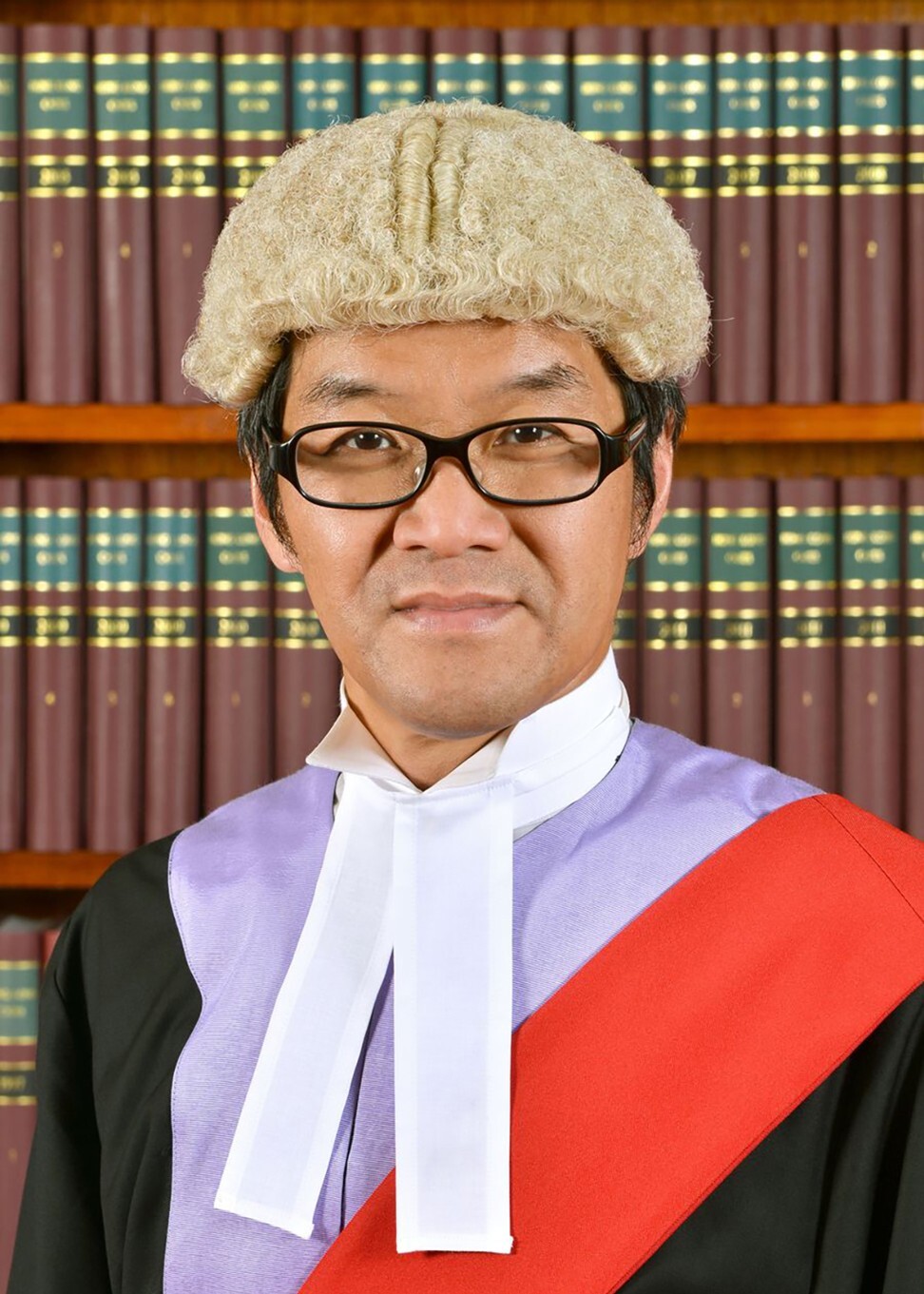 He said protesters' acts of harming ordinary citizens whenever the government refused to accede to their requests was "in every bit terrorist conduct", while praising Hung for "showing noble qualities" when writing to the court expressing his wish that the punishment could help relieve what his victims had gone through.
Leading lawyers and pro-democracy activists have expressed concerns over Kwok's remarks, questioning whether the judge's comments had gone too far. Other legal experts, however, believed the judge's sentence was fair despite the comments.
Mass protests
erupted in June last year over the now-withdrawn
extradition bill
, which would have allowed the transfer of fugitives to jurisdictions with which Hong Kong lacks an agreement, such as mainland China.
Fuelled by allegations of police brutality and the push for more democracy, the protests later evolved into a wider anti-government movement.
Kwok was initially down to preside over a hearing on Monday involving taxi driver Tsang Wai-lung, 31, who was accused of conspiring to commit arson with 40 petrol bombs kept inside his vehicle, on October 20 last year, a day marked by anti-government protests.
But the judiciary made a last-minute switch before the proceedings were due to start, replacing Kwok with Ko as the presiding judge in the case, which prosecutors said was linked to the protests.
Neither the prosecution nor the defence counsel was notified of the change beforehand.
According to the judiciary website, Ko will handle three protest-related cases on Tuesday, while Kwok will adjudicate other criminal proceedings that do not stem from the protests.
The judiciary may refer serious misconduct complaints to the top judge of a court for further action, which includes holding discussions with the judge subject to the complaint.
Article 89 of the city's mini-constitution, the Basic Law, states that a judge who is found guilty of misbehaviour can only be removed from office by the chief executive upon the recommendation of a tribunal appointed by the chief justice, which consists of no fewer than three local judges.
Pro-democracy activist
Joshua Wong Chi-fung
previously said he would consider filing a complaint with the judiciary.
This article appeared in the South China Morning Post print edition as: Judge barred from protest cases after hailing knifeman