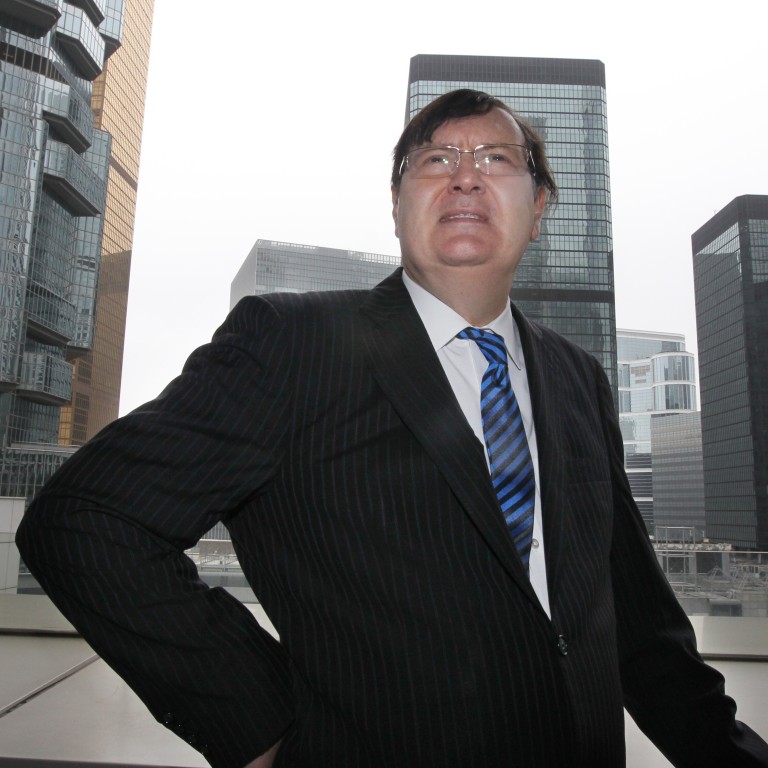 Hong Kong barrister Gerard McCoy, who liked a challenge and defended dissidents and murderers, dies aged 63
Milkshake murderer Nancy Kissel, British banker Rurik Jutting, and yoga ball killer Khaw Kim Sun all among McCoy's clients
But New Zealand native was also constitutional law expert and well known for human rights cases, defending Occupy ringleaders and others
Dr Gerard McCoy, a prolific barrister and constitutional law expert who defended political activists as well as some of Hong Kong's most notorious killers, has died aged 63.
A senior counsel since 1997, he was one of the very few barristers in Hong Kong who was equally at home in civil and criminal courts, and was described by close friends and colleagues as the city's "best legal brain".
Gilt Chambers, which McCoy co-founded, confirmed in a statement on Thursday that the New Zealand native – who had been undergoing treatment for leukaemia – died peacefully on Tuesday in Queen Mary Hospital, and his family were by his side in his last moments. 
"He loved his family. He loved Hong Kong. He loved the law. He hoped and believed the law would make Hong Kong a better place. Hong Kong and Gilt Chambers will not see his like again," the statement read.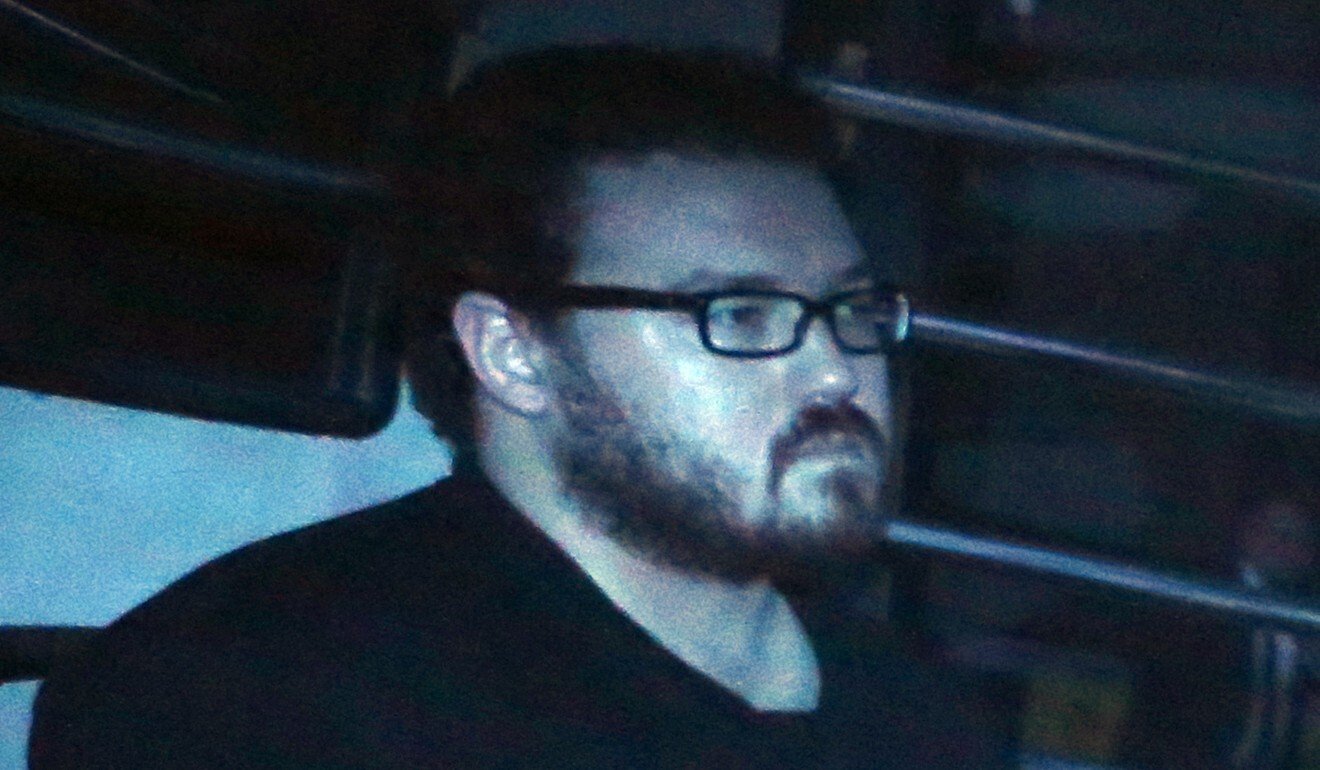 He is survived by his wife, Sze Siu-wai McCoy, daughter Zoe, a barrister pupil, and son Kim, a practising barrister and McCoy's occasional partner in court.
He came to Hong Kong in 1983 and first worked in the colonial government's legal department, now the Department of Justice.
In a career spanning 40 years, he defended the likes of
milkshake murderer Nancy Kissel
, and British investment banker
Rurik Jutting
, whose drug-fuelled murders of two Indonesian women in 2014 made international headlines.
Two years ago, he defended Malaysian professor Khaw Kim Sun, who was jailed for life after murdering his wife and daughter using a
gas-filled yoga ball
, in a case McCoy's close friend Andrew Bruce SC, with whom he co-founded Gilt Chambers, was prosecuting.
Bruce called his friend a "polymath" and said he was "one of the finest counsels I have seen in my career".
"He's a person who was able to make bricks out of straw," he added.
McCoy, who began leukaemia treatment last year, was best remembered for leading property tycoon Joseph Lau Luen-hung's legal team in challenging the government's controversial extradition bill, a case Lau eventually withdrew.
In recent years, McCoy had dedicated a large part of his career to human rights cases. He represented the three key Occupy leaders – law scholar Benny Tai Yiu-ting, sociologist Chan Kin-man and Reverend Chu Yiu-ming – last year when they were in court facing public nuisance charges for the civil disobedience action in 2014.
Lawyer Michael Vidler, who worked with McCoy on several human rights cases, said the barrister's death was "a huge loss to Hong Kong especially at a time when we so desperately need legal heavyweights of his calibre to stand up to power".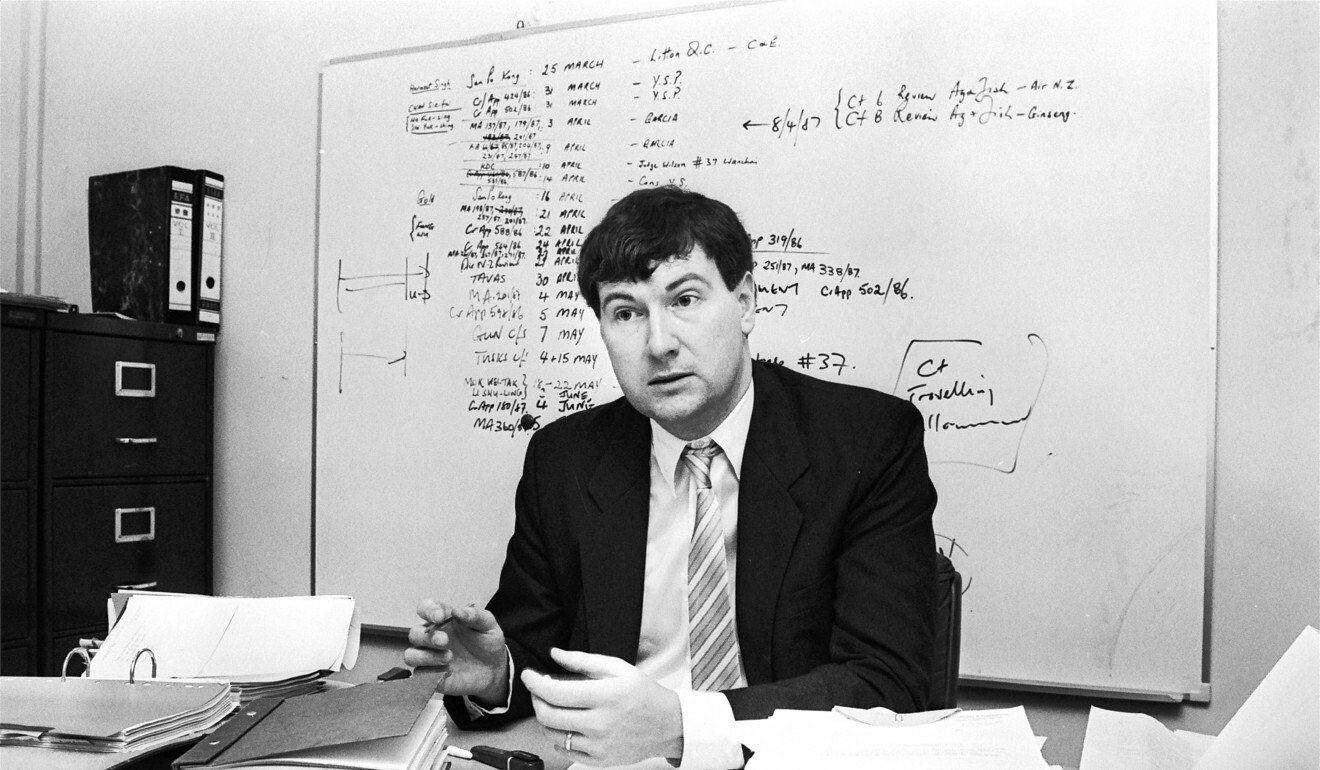 Top criminal lawyer Lawrence Lok Ying-kam, who fought alongside McCoy in the Occupy case, praised him for his versatile legal skills.
"He was the best legal brain in Hong Kong, no doubt about it," Lok said.
Not only was McCoy well read in nearly all disciplines of the law, Lok added, but he was perfectly capable of arguing both sides, and had often acted for the Department of Justice in the past, although fellow lawyers said he had been given notably fewer cases by the government in recent years.
Secretary for Justice Teresa Cheng Yeuk-wah said she was saddened by the news, adding that McCoy's passing was a loss to the legal sector.
Grenville Cross, a former director of public prosecutions, said that when McCoy worked for him he always aimed for tough cases because simple cases "were not sufficiently stimulating".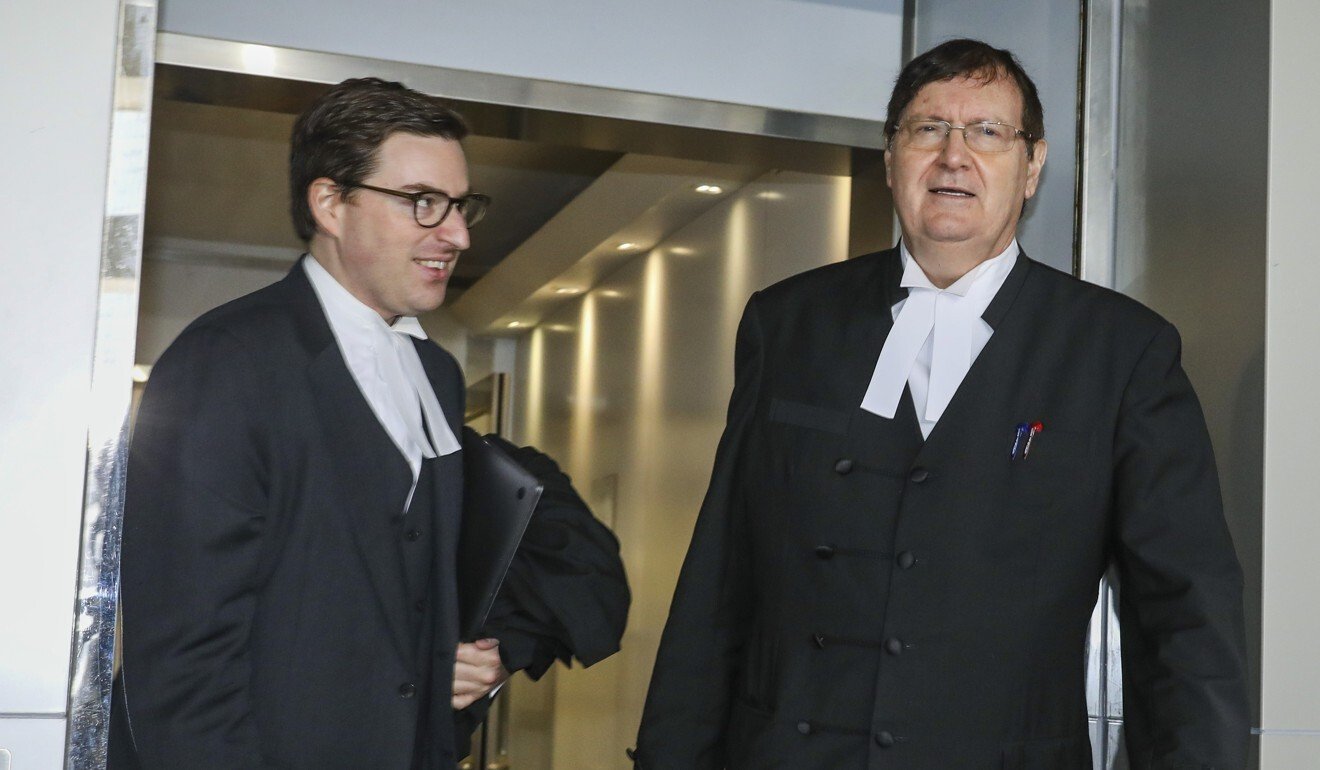 Cross called him the cleverest lawyer he had ever met, with a great passion for law, to the point where McCoy would rather have a tough time in developing his legal argument in court so he could present his idea in full, than have an easy win.
Robert Whitehead SC, who knew McCoy for almost 40 years, called him a "remarkable barrister, utterly fearless, and dedicated to upholding the best traditions of the Bar".
After becoming a senior counsel, McCoy was appointed deputy judge of the High Court from 2001 to 2003, and a recorder between 2006 and 2008. In 2005, he was awarded the Silver Bauhinia Star.
Dedicated to legal education and a professor of law at City University, McCoy was fondly remembered by younger members of the profession.
His former pupil Martin Hui SC, who rose to become the deputy director of public prosecutions until he quit last year to enter private practice, said he was saddened by McCoy's death, calling him a "great influence".
Barrister Tim Parker, who also worked with McCoy, called him a "larger-than-life" figure.
"As a colleague, he was witty, generous and warm-hearted, and always made time to lend a hand to junior members of the Bar," Parker said.
He shared memories of the lighthearted side of McCoy, who was known for his attempts to throw Cantonese phrases at jurors to lighten the mood in court.
By his own admission, McCoy spoke Cantonese "in an enthusiastic but aberrant tonal style", according to his otherwise stellar profile on his website.
Help us understand what you are interested in so that we can improve SCMP and provide a better experience for you. We would like to invite you to take this five-minute survey on how you engage with SCMP and the news.
This article appeared in the South China Morning Post print edition as: 'Best legal brain' who sought tough cases dies at 63