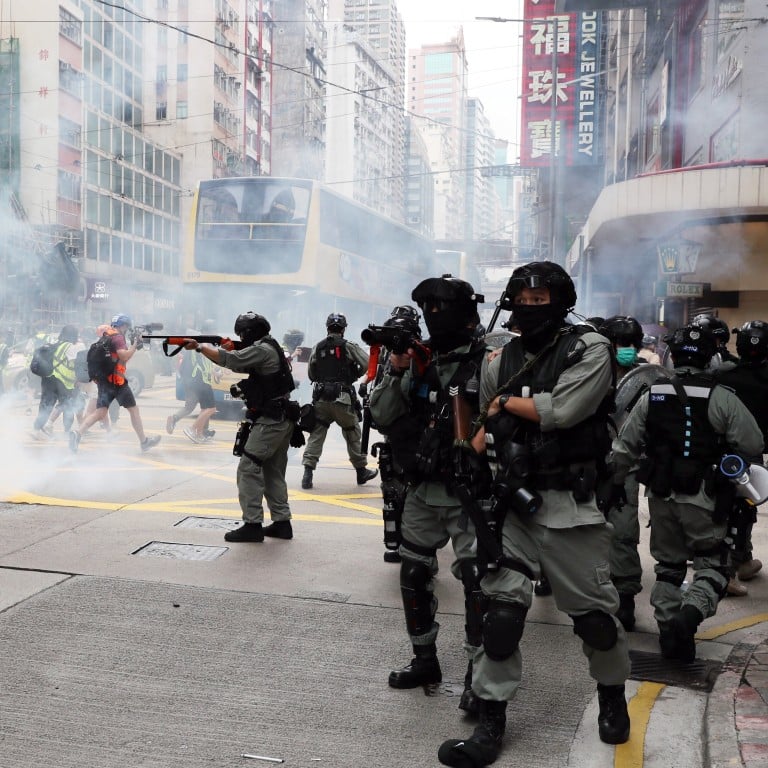 Hong Kong protests: lawyer Martin Lee blasts government response to legal challenge over police identification during unrest
Senior counsel says government has behaved in 'rotten way' by failing to share information on decision to end practice of officers displaying identification numbers
But government lawyer tells High Court the policy itself is sound and satisfies Hong Kong's Bill of Rights
A prominent lawyer has blasted the Hong Kong government's handling of the long-awaited legal challenge over police officers' lack of identification during the past year of
anti-government protests
and accused his opponents of withholding key information.
Opening the case in the High Court on Wednesday, Martin Lee Chu-ming SC said public authorities had a duty to cooperate and disclose relevant facts and documents when responding to judicial review applications asking the court to decide whether decisions should be quashed.
But he said the government could not even identify the existence and timing of a decision to end the time-honoured practice for uniformed officers to display their unique identification numbers while executing their duties, nor the reasons for introducing it.
"I've never seen a case where the government behaves in this rotten way," said the counsel with 55 years in legal practice. "As I tried to understand their case, they seem to be trying to rely on Darwin's theory of evolution – suddenly something changed and the number is not part of the uniform."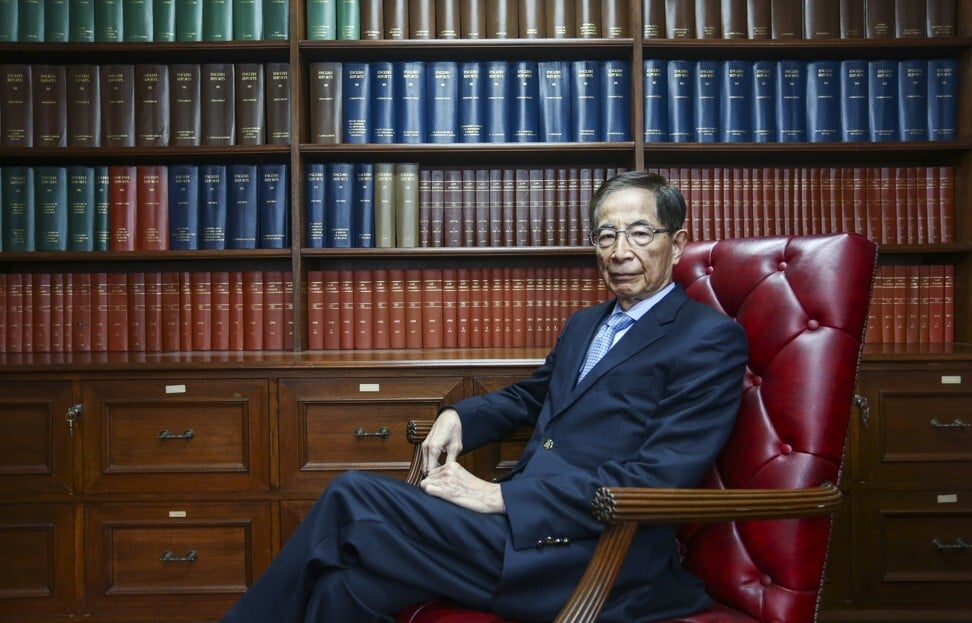 But Victor Dawes SC, for the secretary for justice, said that Lee's questions were irrelevant to the case, which ought to focus on the legality of the policy instead of the decision-making process.
"No matter how flawed the reasoning is, the end product satisfies the Bill of Rights," Dawes said.
Lee's client, retiree Chan Ki-kau, was the first person to mount a legal challenge over identification problems that have become one of the most prominent complaints against officers policing the anti-government protests sparked by the now-withdrawn
extradition bill
last June.
The 74-year-old Chan had wanted to lodge a complaint against a group of officers he believed to be members of the Special Tactical Squad, also known as Raptors, for allegedly threatening him with batons raised in Admiralty on June 12, but found he could not proceed without knowing who was involved.
Four other similar challenges were later filed by the Hong Kong Journalists Association, teacher Yeung Tsz-chun, former civil servant Kwok Cheuk-kin, disqualified lawmaker Sixtus Baggio Leung Chung-hang, and civilians Chan Kung-shun, Lo Cham-sze, Ng Hong-luen.
04:46
Hong Kong police arrest protesters marking one year anniversary of June 12 major clashes
Hong Kong police arrest protesters marking one year anniversary of June 12 major clashes
Lee noted that police officers had been trained as early as the 19th century to remember that their unique identification numbers were even more important than their names and that constables must provide theirs whenever requested.
"The original, time-honoured practice of requiring every uniformed police officer on duty to exhibit his unique identification number on his shoulder or whatever was departed from in the early part of June last year," he continued.
But Lee said it remained unclear what decision was made or who made that decision, as the government did not provide a single document recording the changes.
Instead it provided an affirmation from Chief Inspector Kenneth Lee Yuet-lam, who said that some officers, like those involved in counterterrorism, were not required to display their numbers due to "obvious personal safety concerns".
The inspector also said the force had provided new protective clothing for the Police Tactical Unit, which includes the Raptors, following the Mong Kok riots in February 2016 to meet the operational and occupational safety needs in response to heightened threats and violence against officers.
But he explained that such clothing, bought off-the-shelves from overseas following market research and approval in January 2017, were not considered as part of the uniforms and had no space for the display of identification numbers.
To this, Martin Lee replied: "Whoever came up with this idea ought to have his head examined."
Hectar Pun Hei SC, for the three civilians who have complained of being beaten by officers, observed that the force made a conscious decision not to require riot police to display their identification since November 27 last year, when it introduced a new system of blue cards.
Pun also noted that Raptors were given a new alpha-numeric identification system since June 28.
But he argued that both systems were insufficient and said the officers' systemic and continued failure to display their identification was a violation of the Hong Kong Bill of Rights and the International Covenant on Civil and Political Rights.
Philip Dykes SC, representing the journalists' association, said that the lack of identification "enforces a culture of impunity" and argued that perpetrators of violence had to be identified, especially in the case of anonymised violence against journalists by police officers as that would lead to a chilling effect deterring coverage of protests.
"Officers who use excessive force need to be identifiable so that they can be held accountable for their actions," Dykes said.
But to Lee, the most interesting part of the case lies in the question of the respondents' extent of duty of candour in rolled-up hearings, such as the present case, where parties have to table substantive arguments before the court finds the challenge reasonably arguable and calls for detailed response.
"As a matter of logic and fairness it cannot be the case that we fulfilled our duty to make frank disclosures while the other side can hide behind the fact that this is just a rolled-up hearing," Lee said.
The hearing continues before Mr Justice Anderson Chow Ka-ming on Friday.