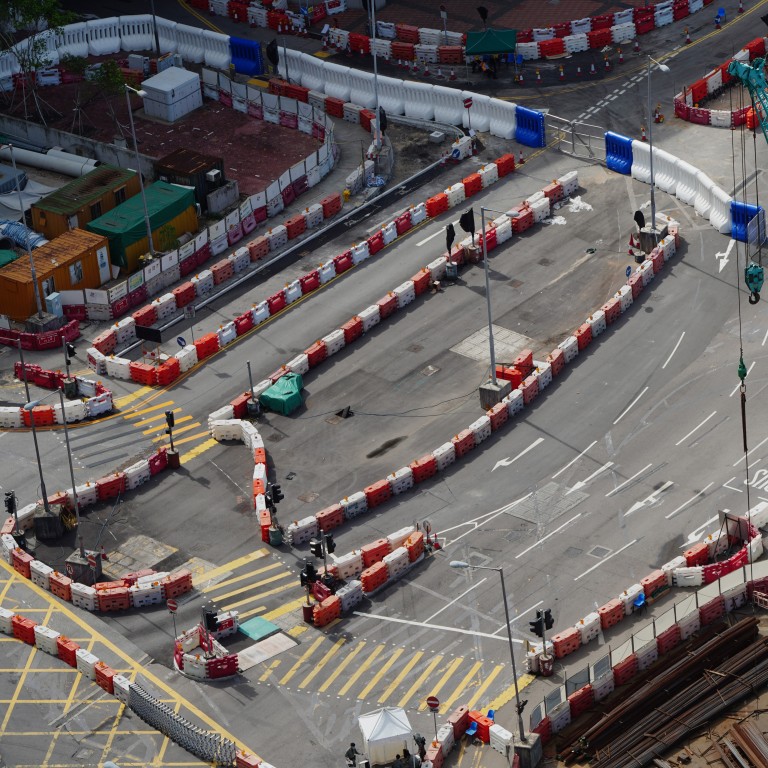 National security law: Hong Kong police put area around July 1 handover anniversary venue on lockdown
Force insiders say police began cordoning off the area where Wednesday's ceremonies are set to take place in the early hours of Monday
4,000 riot officers, meanwhile, will be on standby from Tuesday to head off potential unrest over Beijing's expected endorsement of security legislation
In a bid to prevent the potential disruption of ceremonies marking
the July 1 anniversary
of Hong Kong's return to Chinese sovereignty, police sources said a lockdown around the venue – the Convention and Exhibition Centre in Wan Chai – has been in effect since the early hours of Monday.
More than 4,000 riot police officers will also be on standby across the city from Tuesday evening to deal with possible unrest by radical protesters in the wake of Beijing's expected endorsement of the new
national security law
, force insiders added.
"Officers have been asked to be on high alert on Tuesday evening," one source said on Monday, adding there would be enhanced patrols and a strong uniformed presence around potential flashpoints.
"Every district has their own hotspots," the source said.
It is understood three water cannons will also be on standby on Hong Kong Island and the Kowloon West region.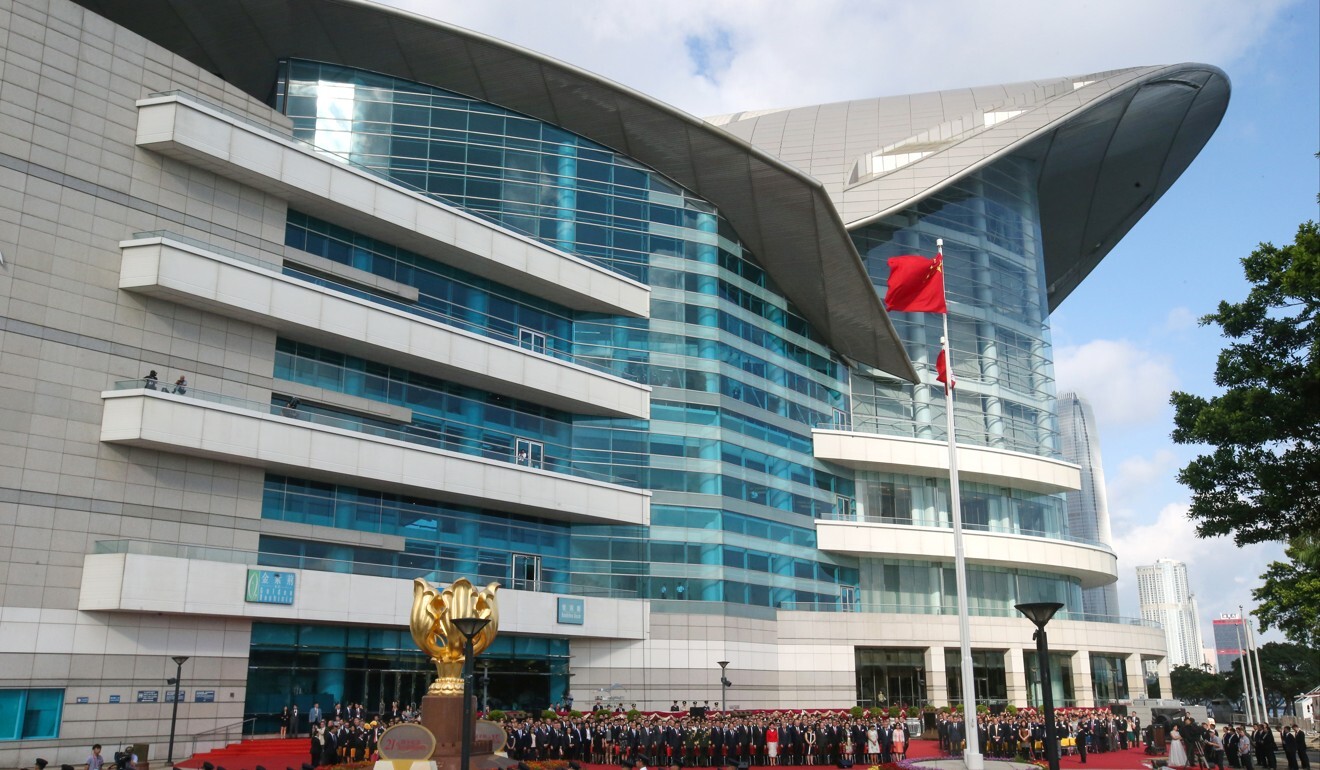 As part of security preparations for the July 1 handover anniversary, another source said roads around the convention centre such as Expo Drive, Expo Drive East and Expo Drive Central and eastbound Convention Avenue had been closed to traffic, with water-filled barricades placed at all the main access points.
He said an eastbound exit of the Central-Wan Chai Bypass was now closed to traffic while piers outside the venue were also cordoned off.
The source said a group of anti-government protesters were expected to ignore a police ban and try to march from Hennessy Road outside Wan Chai MTR station to the convention centre on the morning of July 1. He added that officers would be ready to deal with any unrest.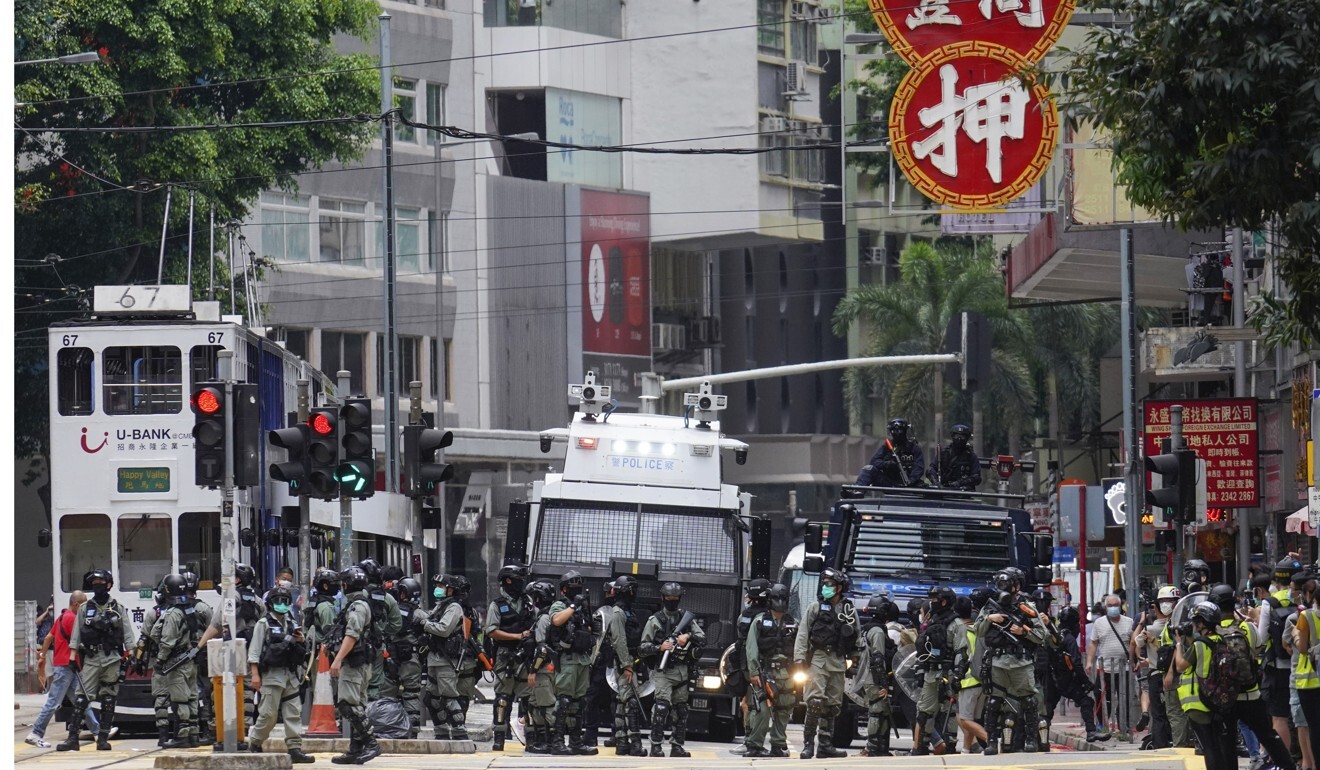 The source added that police would continue their policy of quick and early intervention to deter protesters from turning up in various districts.
He said plain-clothes officers would be deployed to conduct stop-and-search operations in potential protest areas.
"This will give radical protesters no chance to use groups of wo, lei, fei as cover before causing any problem," he said, referring to the Cantonese terms for "peaceful, reasonable and non-violent", a reference to protesters who do not engage in physical encounters, but with whom radicals often mingle before breaking off to set up roadblocks or clash with police.
Citing public health issues related to Covid-19 and violence at previous rallies, police on Saturday banned the annual July 1 march which was aimed at opposing the national security law.
Last month, ahead of predicted protests related to the security legislation and the anniversary of last year's anti-government protests, the force reassembled a 6,000-strong anti-riot squad a week earlier than scheduled.
The squad, set up last year to handle the protests, was partially disbanded in March, as things quietened down amid the pandemic, allowing about 4,000 officers to return to their original posts.
The city was rocked by months of social unrest since last June, sparked by the now-withdrawn extradition bill. The protests morphed into a wider anti-government campaign seeking greater democracy and police accountability.
Between June 2019 and last month, police have arrested 8,981 people in relation to the protests.