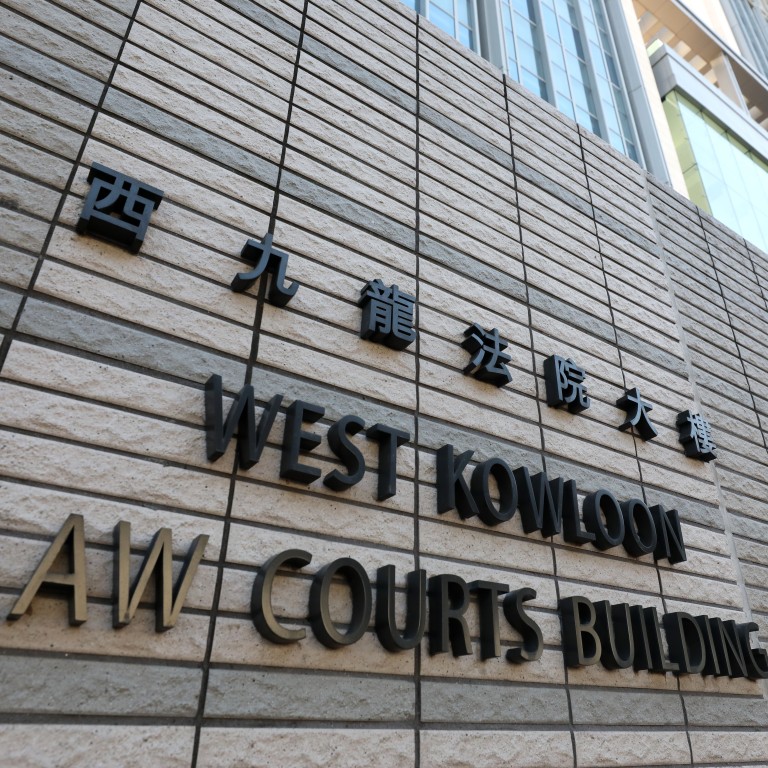 Hong Kong national security law: first person charged under new legislation is motorcyclist arrested during July 1 protest
Tong Ying-kit, 23, accused of riding into group of policemen, charged with inciting secession and terrorism in West Kowloon court
Hearing presided over by Chief Magistrate So Wai-tak, who along with five of his colleagues was hand-picked by city's leader to handle national security cases
A motorcyclist accused of riding into a group of policemen during a July protest, while carrying a flag calling for the liberation of Hong Kong, has become the first person charged under the new
national security law
.
Tong Ying-kit, 23, was officially charged with one count of inciting secession and another of terrorism on Friday afternoon in West Kowloon Court.
The defendant was not present, as he is in hospital with a fractured leg, according to his barrister. Tong is expected to return to court on Monday.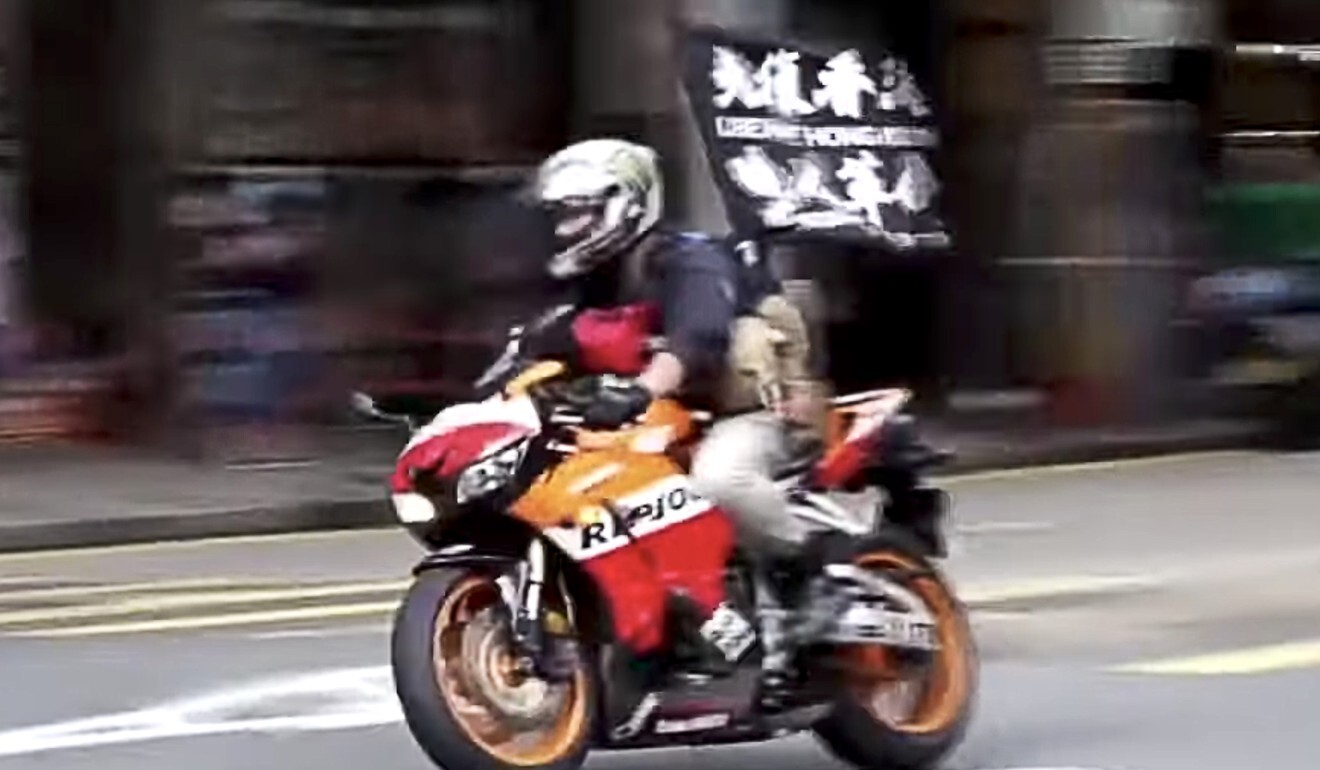 According to the secession charge, on July 1, Tong incited others in Wan Chai district near Hennessy Road to "organise, plan, commit or participate in acts" with a view to separating the city from mainland China. It did not spell out the specific acts of incitement.
The terrorism charge, meanwhile, alleges Tong used or intended to use serious violence against a person or committed other dangerous activities that seriously jeopardised public security. Details of the act in question were also not specified.
So Wai-tak, the city's chief magistrate, adjourned the case to Monday, or as soon as Tong is released from hospital. So is one of six magistrates hand-picked by Chief Executive Carrie Lam Cheng Yuet-ngor to hear national security law cases
Tong's defence barrister, Lawrence Lau Wai-chung, said prosecutors had yet to tell him where his client would be tried, whether there would be a jury, and what maximum sentence he might face.
Serious cases in the city's common law system typically involve trials by jury and have no minimum sentence, but under Beijing's new national security law for Hong Kong, defendants can be tried by a three-judge panel and minimum sentences of up to 10 years will be present in serious cases.
Lam announced on Friday morning she had selected six magistrates to join the special bench for national security cases but her office refused to name them. So identified himself as one of the six in the hearing.
In a joint statement, Secretary for Justice Teresa Cheng Yeuk-wah also reiterated plans to dedicate manpower to a new team that would handle national security cases.
Prosecutors working on Friday's case offered no comment when asked for details about the justice department's new team.
This article appeared in the South China Morning Post print edition as: first person charged for 'liberation' stunt