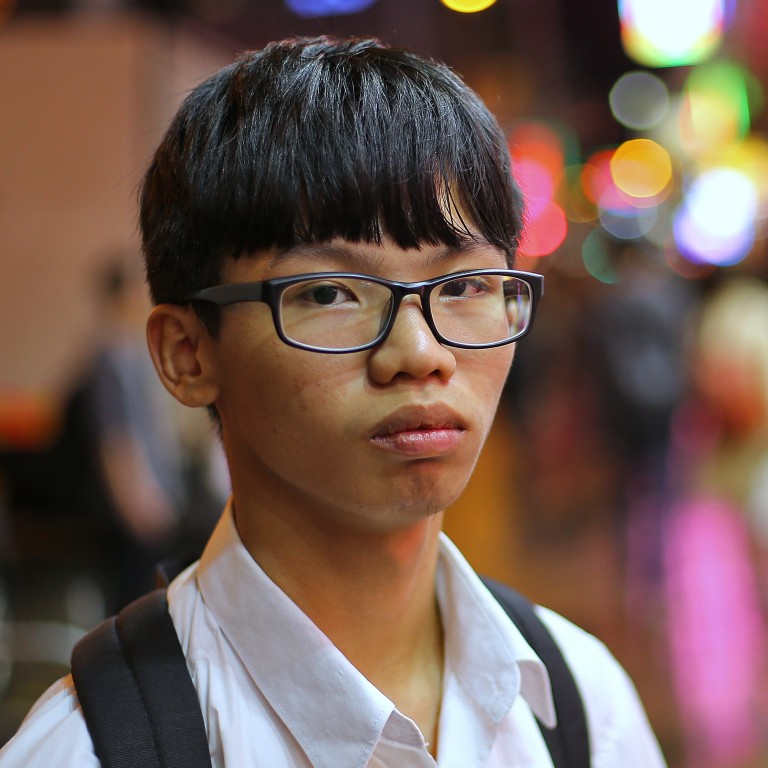 All four students arrested by Hong Kong police under national security law released on bail
One suspect, former Studentlocalism convenor Tony Chung, questions if police action was political, since no charge has been set
Chung says officers searched his home and took away 'a lot of things unrelated to legislation'
All of the four students
arrested in Hong Kong for secession
under the new national security law have been released on bail and ordered by police to remove messages they had left on electronic platforms that could constitute an offence.
The authorities have also imposed a travel ban on the group, forbidding them to leave the city in the coming six months. They will also be required to report back to police late August.
Tony Chung Hon-lam, 19, one of the four, left Yuen Long Police Station at around 3.30pm on Friday, and questioned if the police action was a "political manoeuvre".
He said: "Police searched my home for more than four hours and took away a lot of things unrelated to the national security law, including my school report cards ... They took away so much so-called evidence... but no charge has been laid against me."
Asked what could have led to his arrest, Chung said: "I believe that since the national security law took effect, I have always abided by the Basic Law, [and also] the national security law. That's all."
During the 48-hour detention, police took a saliva sample to collect his DNA, and confiscated his three cellphones, he added.
The arrest of Chung and other former members of Studentlocalism by officers of the police's National Security Department on Wednesday marked the first crackdown on anti-government activists not at the scene of street protests, since the law took effect on July 1.
The legislation is aimed at punishing acts of secession, subversion, terrorism, and collusion with foreign forces to endanger national security.
Studentlocalism was a pro-independence group that disbanded on June 30. But police earlier said the suspects had recently declared the establishment of a body to "use any means possible" and build a "Republic of Hong Kong".
The Initiative Independence Party, the new group in question, had made a post on Facebook that included those words.
Chung added that he was arrested on Wednesday afternoon when he was about to enter Mong Kok Police Station to report to officers for another case.
"A number of men caught me from behind and brought me to a fire staircase in a shopping mall. They showed me a search warrant and took me to my home for a search," he said.
Officers had applied to a magistrate to have the four surrender their travel documents and prevent them from leaving the city for the next six months.
Chung said he was released on a HK$2,000 cash bail and would have to report back to police once a month.
Asked if he was worried he would be convicted and jailed, he said: "There's a high chance... I'm mentally prepared."