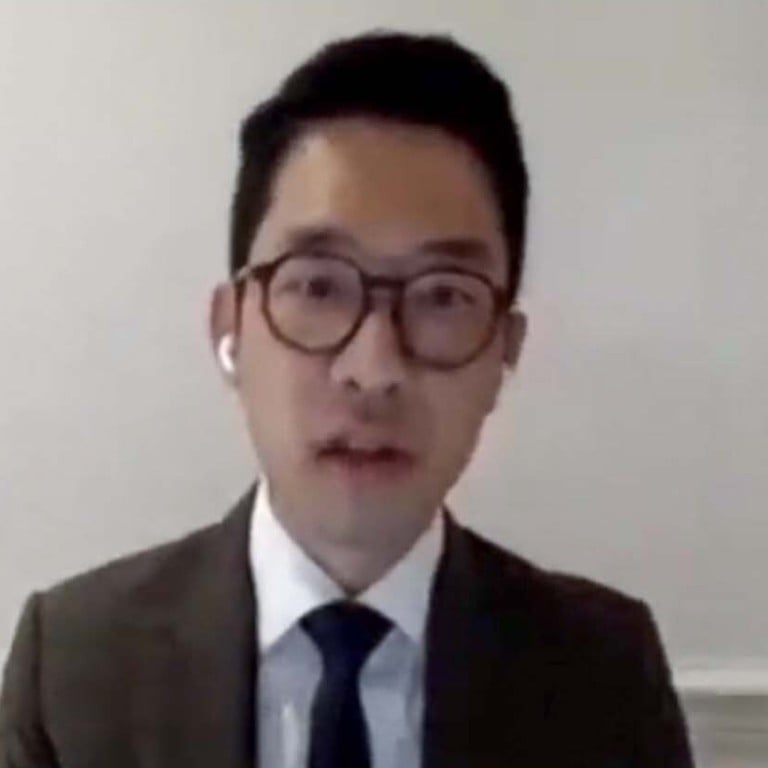 National security law: Hong Kong police seek activist Nathan Law and 5 others for inciting secession and collusion, insider says
Law and others deny charges, which would be first issued against individuals outside Hong Kong
Even if those charged are not extradited to Hong Kong, 'the move can help send a high-profile message to them or others', a police source says
Six people, including activist Nathan Law Kwun-chung and former British consulate employee Simon Cheng Man-kit, are being sought by Hong Kong police on suspicion of breaking the new national security law, the South China Morning Post has learned.
The pair, who along with two others – activists Ray Wong Toi-yeung and Lau Hong – currently in Britain, have been accused of inciting secession and collusion with foreign and external forces to endanger national security, according to a police source.
This would be the first time Hong Kong police invoked the extraterritorial provision under the sweeping law imposed by Beijing a month ago.
Responding to the news, Nathan Law said he would cut off ties with his family.
"I stress that all overseas advocacy work has been done in my personal capacity, without any political connection with other individuals," Law said in a statement. "Since I left Hong Kong, I have not been in contact with my family members. I hereby cut off relationship and future contact with them."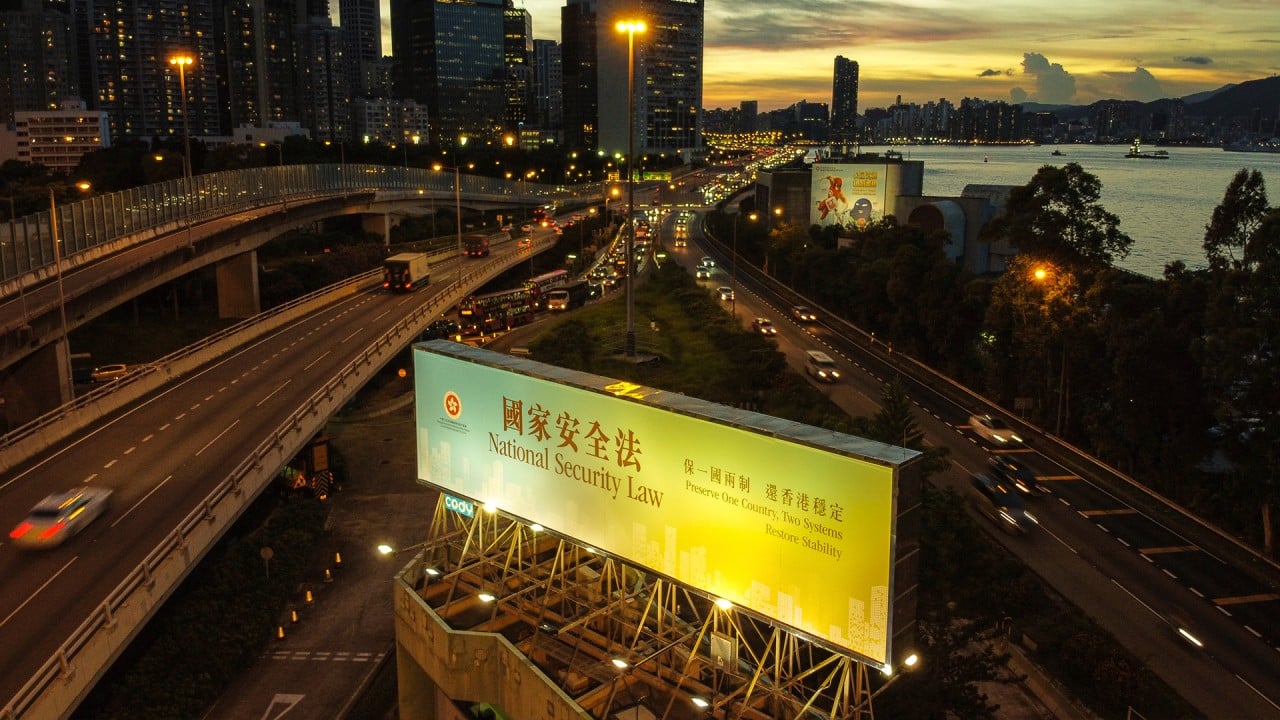 05:50
What you should know about China's new national security law for Hong Kong
What you should know about China's new national security law for Hong Kong
"I'm completely clueless to what offences I might have committed. At the end of the day, maybe the answer is: I love Hong Kong too much."
Two others, Wayne Chan Ka-kui, previously reported to be in Amsterdam, and US-based Samuel Chu of the Hong Kong Democracy Council (HKDC), were also listed as suspects since the new law was instituted.
Chu, who has been a US citizen for almost 25 years, said he had woken up on Friday to the reports that he was a "wanted fugitive". He is believed to be the first non-Chinese citizen to be targeted under the new national security law.
"The Hong Kong police is issuing an arrest warrant against an American citizen for advocating and lobbying my own government," Chu, whose Washington-based organisation has lobbied US lawmakers to support numerous Hong Kong-related bills, said in a statement.
"Let me be very clear – I might be the first non-Chinese citizen to be targeted, but I will not be the last," Chu continued. "If I am targeted, any American and any citizen of any nation who speaks out for Hong Kong can, and will be, too."
The source said that police were pursuing the six for activities that took place after the enactment of the law, which he added did not have retroactive effect.
Since the new law was instituted, several Western countries have cut off extradition treaties with Hong Kong. Even so, the source said "the move can help send a high-profile message to them or others that their acts could constitute an offence against the law".
"The six will be put on the list of people wanted by police and they will be intercepted once they return to the city," he said.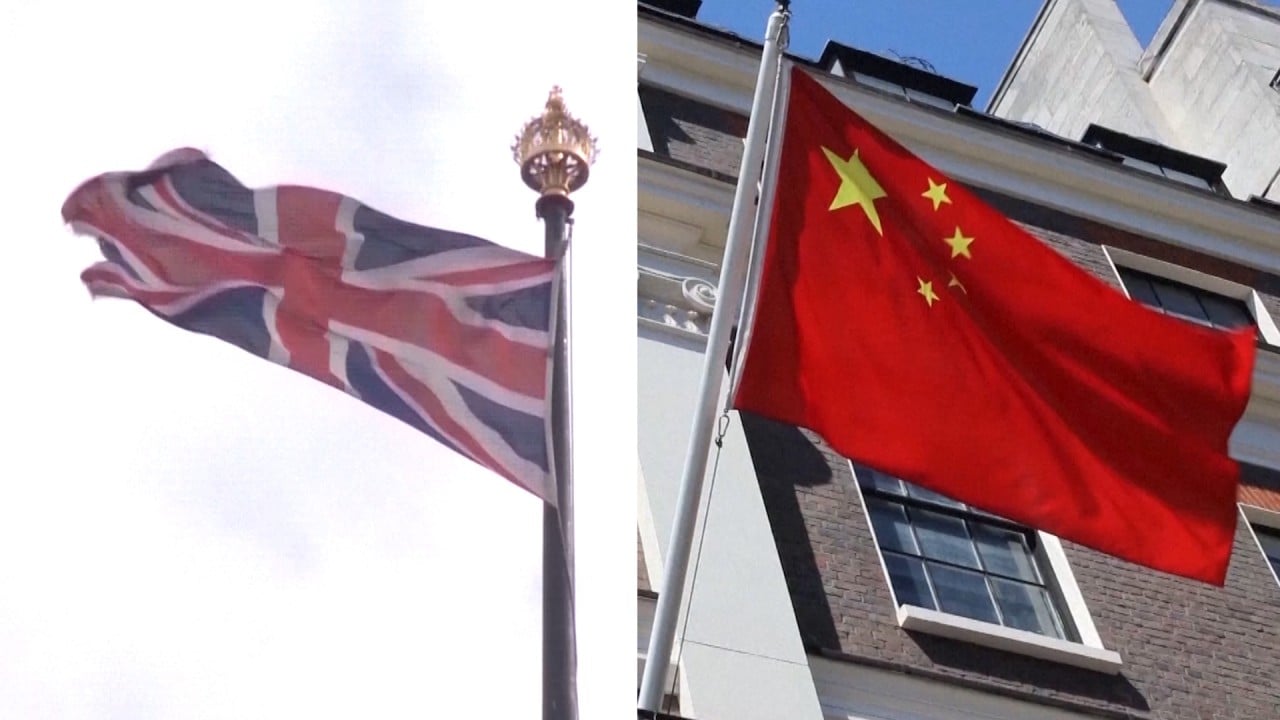 03:29
China says UK has 'poisoned' Sino-British relationship over Hong Kong and Huawei
China says UK has 'poisoned' Sino-British relationship over Hong Kong and Huawei
Chinese state media CCTV also reported the move.
The police action came on a politically charged day in Hong Kong that saw Chief Executive Carrie Lam Cheng Yuet-ngor delay the Legislative Council elections for a year, citing health risks from the pandemic.
Director of Public Prosecutions David Leung also quit, saying he was in disagreement with Secretary for Justice Teresa Cheng Yeuk-wah and sidelined from national security-related cases.
Last month, Law revealed that he had fled from Hong Kong to London and that he would continue advocacy work on the international level.
His disclosure came after the law – which aims to stop, prevent and punish acts of secession, subversion, terrorism and collusion with foreign forces to endanger national security – was introduced in the city late on June 30.
Simon Cheng told the Post it was "an honour" to be accused by the national security unit.
"I've done nothing that betrays my conscience. It's all for the public well-being and out of my care for my fellow [Hong Kong] public," Cheng said from London. "If they say I'm secessionist, was Sun Yat-sen a secessionist? Was Mao Zedong a secessionist?"
He said he had trust that Western countries would not extradite politically persecuted Hongkongers "to an authoritarian country".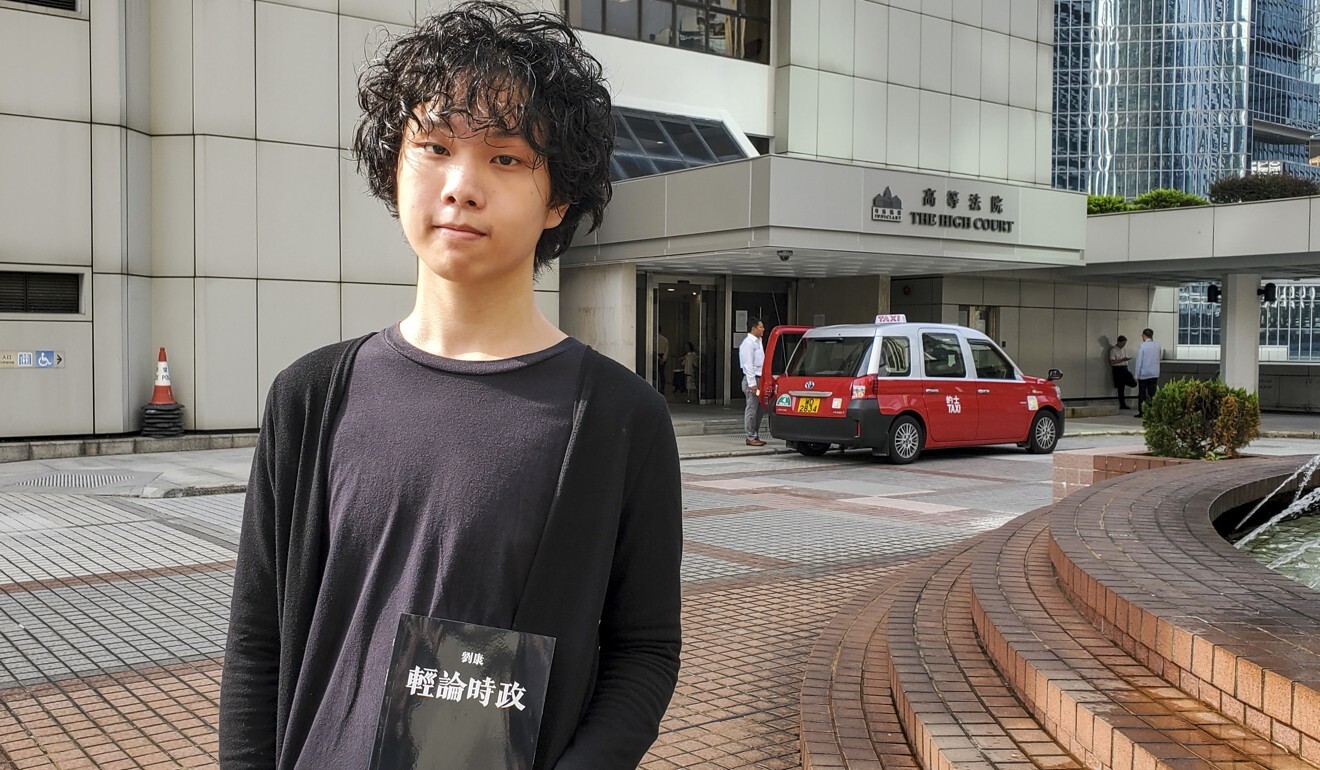 Wong, who already received asylum status from Germany, said that Hong Kong had so far made no move to seek his extradition.
"Whatever crimes they added on me [today], they will find it impossible to take me from overseas countries. The only reason they did this is to scare off other Hongkongers working on the same cause from overseas, since some of them would still want to return to Hong Kong in future."
In a tweet, Wong also said he had already announced he would no longer advocate Hong Kong independence in May last year and he did not say anything related to independence to foreign politicians since the national security law was introduced.
He suggested that authorities put him on the list based on his activities before the law was in force.
"Today, the Hong Kong government unveils the fact that they'd use the law retrospectively."
Shortly after news of the wanted persons list emerged, German Foreign Minister Heiko Maas said the country had suspended its extradition agreement with Hong Kong. He added that the government's decision to disqualify a dozen opposition candidates for the Legco elections and postpone the polls was an infringement on the rights of Hongkongers.
Lau Hong said on his Facebook page that he was confronting political repression and that the police move was seriously suppressing freedom of speech and human rights.
Lau, also known as Honcques Laus, recently moved to Britain and is seeking political asylum there.
"The Hong Kong government suppresses me politically because of my political views and my advocacy on freedom, democracy and independence. It's very ridiculous," he said.
He added that the British government and parliament supported Hong Kong's pro-democracy activists and if the Hong Kong and Chinese authorities wanted to "infringe" the law in Britain, they would be swiftly sanctioned by the country and the international community.
Additional reporting by Chris Lau and Owen Churchill
This article appeared in the South China Morning Post print edition as: Activists based overseas put on HK wanted list