Crime
Get more with myNEWS
A personalised news feed of stories that matter to you
Learn more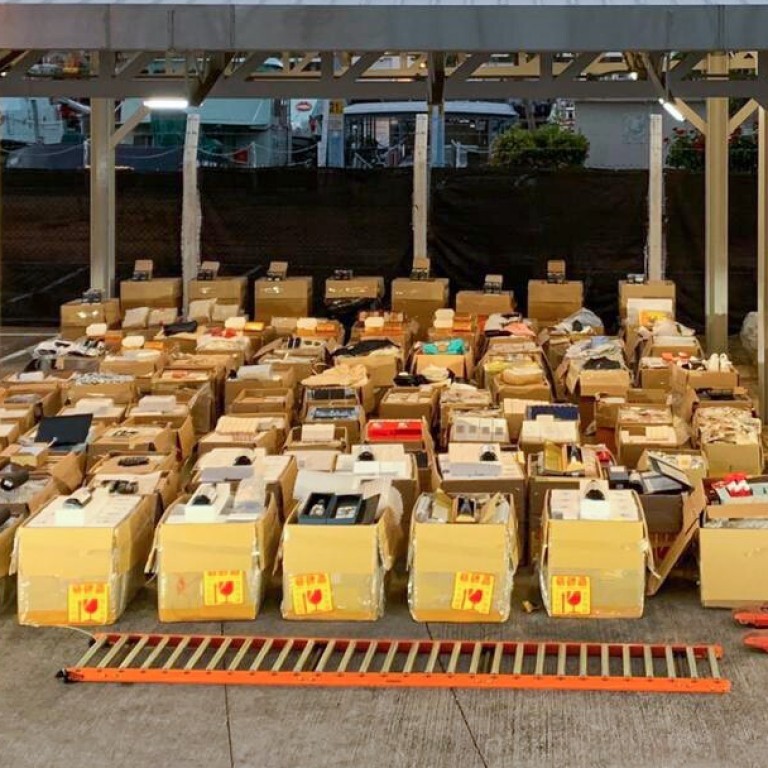 Hong Kong authorities seize top-shelf booze, clothing as pandemic-fuelled smuggling continues to surge
Customs figures reveal that the value of goods seized so far this year has already far outstripped last year's total
In a first for the year, hundreds of bottles of high-end scotch and sake were seized in Monday's raid
In a first for the year, Hong Kong law enforcement officials seized a cache of 30-year-old scotch and Japanese sake in a waterfront raid on Monday, as smugglers continue to cash in on cross-border shoppers' thirst for luxury goods amid pandemic-related border closures.
According to the Customs and Excise Department, the total value of items seized in 45 cross-border maritime smuggling cases this year – some HK$280 million (US$36.1 million) so far – is already 73 per cent higher than the value of goods seized for the whole of last year.
Assistant Superintendent Danny Cheung Kwok-yin, head of customs' marine investigation division, disclosed the figures after police and customs officers seized HK$18.4 million worth of goods in their latest anti-smuggling operation on Lantau Island's Sham Shui Kok Drive on Monday night.
He said the operation was the first time in 2020 that enforcement officers seized top-shelf liquor – in this case, more than 200 bottles of scotch, Japanese whisky and Japanese sake – in a cross-border smuggling operation. Among the HK$2.1 million haul of booze were dozens of bottles of Macallan 30 Years Old, which retail for more than HK$30,000 each in Hong Kong.
Cheung said the whisky cost as much as HK$40,000 to HK$50,000 on the mainland, where it is subject to tariffs of up to 180 per cent of its wholesale price.
The contraband seized on Monday also included HK$1.7 million worth of dried fish maw, HK$2.7 million worth of bird nests, and HK$2.7 million worth of cosmetics and skincare goods, as well as HK$36,500 worth of cigars and HK$175,000 worth of dried shark fins. Also seized were 866 articles of clothing, shoes and handbags, all from luxury brands and valued at HK$2.87 million in total. All of the pieces were unique and "brand new", Cheung noted.
Senior Inspector Ip Hau-foon, of the marine police, said that at about 11pm, nine men were seen sliding boxes of goods down a metal ladder from a truck into a speedboat. When officers sprang into action, the suspects fled in the boat towards Shenzhen. No arrests were made.
Because of 14-day quarantine orders and the closure of major checkpoints on the mainland border due to the Covid-19 pandemic, Cheung said mainland visitors had not been coming to Hong Kong to shop as they previously had.
"We believe a cross-border syndicate exploited this opportunity to help buyers in China smuggle their purchases across the border," he said, adding that this could explain why Monday's consignment included different types of goods.
One law enforcement source said he believed the syndicate had been in operation for about two weeks.
"They used different loading bays along the coastal area of Lantau Island to avoid our detection," he said. "Our intelligence indicated they operated at least two times a week. They deployed three to four speedboats to smuggle goods from the city into Shenzhen in each operation, which usually lasted about half an hour."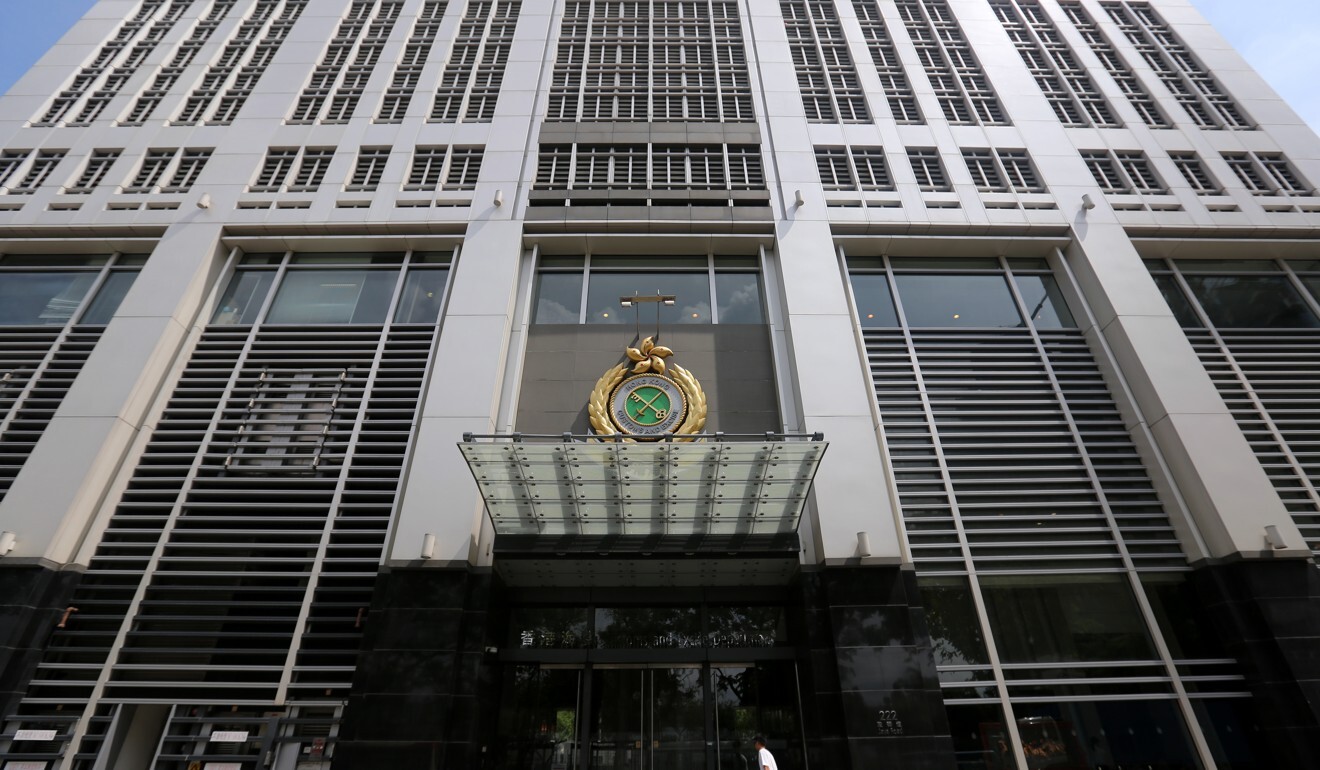 So far this year, customs officers have intercepted 45 cross-border maritime smuggling attempts in Hong Kong waters. That figure is just under the 55 cases intercepted in all of last year, but the value of contraband seized this year is already far higher – up from a total of HK$162 million in all of 2019, to HK$280 million so far this year.
Cheung said the smuggling operations were designed to evade hefty tariffs and import restrictions imposed by mainland authorities.
In Hong Kong, importing or exporting unmanifested cargo carries a maximum penalty of seven years in jail and a HK$2 million fine.
This article appeared in the South China Morning Post print edition as: Toast to customs as goods worth HK$18.4m seized