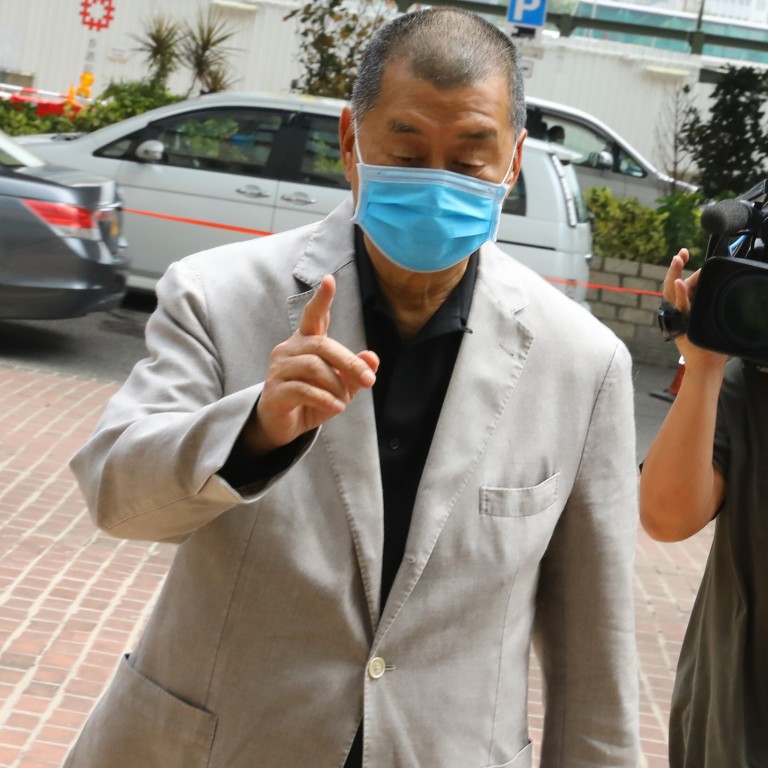 Lawyers for Hong Kong media mogul Jimmy Lai in intimidation case say impulsive 'scolding' sparked by pressure from rival newspaper
Defence counsel Peter Duncan SC questions credibility of alleged victim and says his client's words to the other party were uttered on the spur of the moment
Magistrate May Chung Ming-sun of West Kowloon Court will deliver her verdict on September 3
Lawyers defending Hong Kong media mogul Jimmy Lai Chee-ying, on trial for intimidating a rival newspaper reporter, have characterised the incident as impulsive "scolding" on a hot summer evening following years of pressure imposed on him by his competitor and its employees.
Closing the case on Friday, defence counsel Peter Duncan SC said his client should be acquitted of criminal intimidation when he did not threaten the Oriental Daily reporter with bodily injury during the annual candlelight vigil at Victoria Park on June 4, 2017 as alleged.
West Kowloon Court heard Lai was accused of uttering three threatening phrases, which included "I will definitely find someone to fxxxing mess with you" and "I have fxxxing taken your photos", after the reporter took pictures and videos of him during the event.
The reporter, who has been granted anonymity by the court, testified that he felt threatened when Lai cursed him, and was diagnosed with adjustment disorder – a condition stemming from stressful events – and depressed mood because of the incident.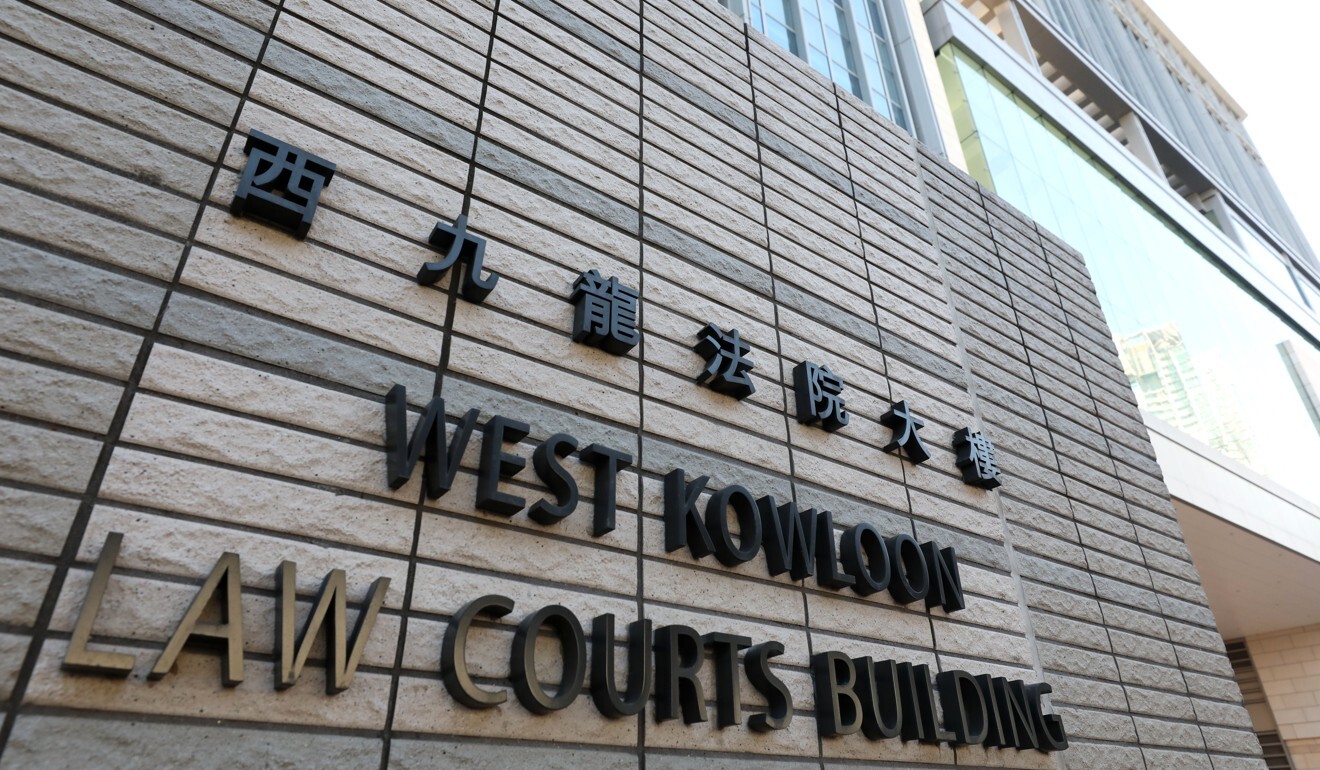 But Duncan explained that Lai's words were uttered on the spur of the moment, prompted by the pressure imposed on him by the rival paper and its reporters "almost daily for something like three years, since
Occupy Central
".
"It is entirely understandable that the defendant would let off steam in this sort of circumstances," Duncan said. "That is how this act should be characterised – it was scolding."
He also questioned the credibility of the alleged victim, calling him "the very antithesis of what would be described as an independent and detached witness".
"The regularity with which he wrote to the Department of Justice, together with the content of those communications, reveal his true colours," the counsel continued. "He is a person with an axe to grind and he's demonstrated he is willing to say whatever it takes to have Mr Lai not only charged but also convicted."
But prosecuting counsel-on-fiat Priscilia Lam Tsz-ying countered that there was ample evidence to find that Lai had the intention to alarm the reporter and that his words had amounted to threats to injury.
She pointed out that Lai had deliberately walked over to X unprovoked, pointed at him and uttered aggressive and abusive language that involved offensive, vulgar and unambiguous words.
"What other meaning was there apart from the intention to alarm X?" she continued. "An ordinary person would be alarmed by the threat."
The prosecutor said the case had to be understood in context against the background of a public gathering in Victoria Park.
"The reporter had a right to be there to take photos and videos," Lam said. "If the defendant did not want to have his photo taken, he should have left instead of displaying animosity towards X [who] was discharging his duty."
Lam also defended the reporter's credibility and dismissed accusations that he had a sinister motive due to the hostile relationship between the newspapers.
She said the reporter was entitled to ask the Department of Justice about the progress of the case under the Victims Charter drafted by the department.
Magistrate May Chung Ming-sun will deliver her verdict on September 3.
This article appeared in the South China Morning Post print edition as: Reporter given 'scolding' by Jimmy Lai, court told