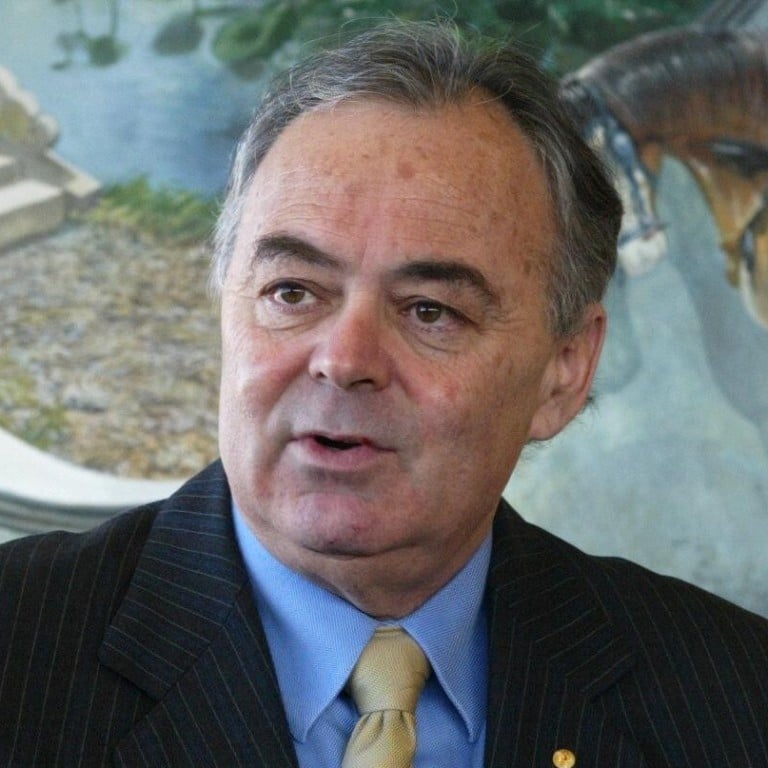 Veteran Australian judge James Spigelman resigns from Hong Kong's top court, citing national security law
Justice James Spigelman, who took up the role in 2013, steps down two years ahead of schedule
More Western judges could follow suit, hampering ability of Court of Final Appeal to attract top jurists from overseas, experts say
A veteran Australian judge has resigned from Hong Kong's top court citing unspecified reasons related to the Beijing-imposed
national security law
and sparking renewed debate about the city's judicial independence and direction.
Justice James Spigelman's departure, two years before the end of the tenure, was announced in the government gazette published on Friday, which stated that his appointment as a non-permanent judge of the Court of Final Appeal had been withdrawn by Chief Executive Carrie Lam Cheng Yuet-ngor from September 2.
Spigelman told Australia's national broadcaster that he had resigned for reasons "related to the content of the national security legislation", but there was no further explanation from him.
The controversy came amid heightened tensions between the Australian and Chinese governments, with Hong Kong also involved.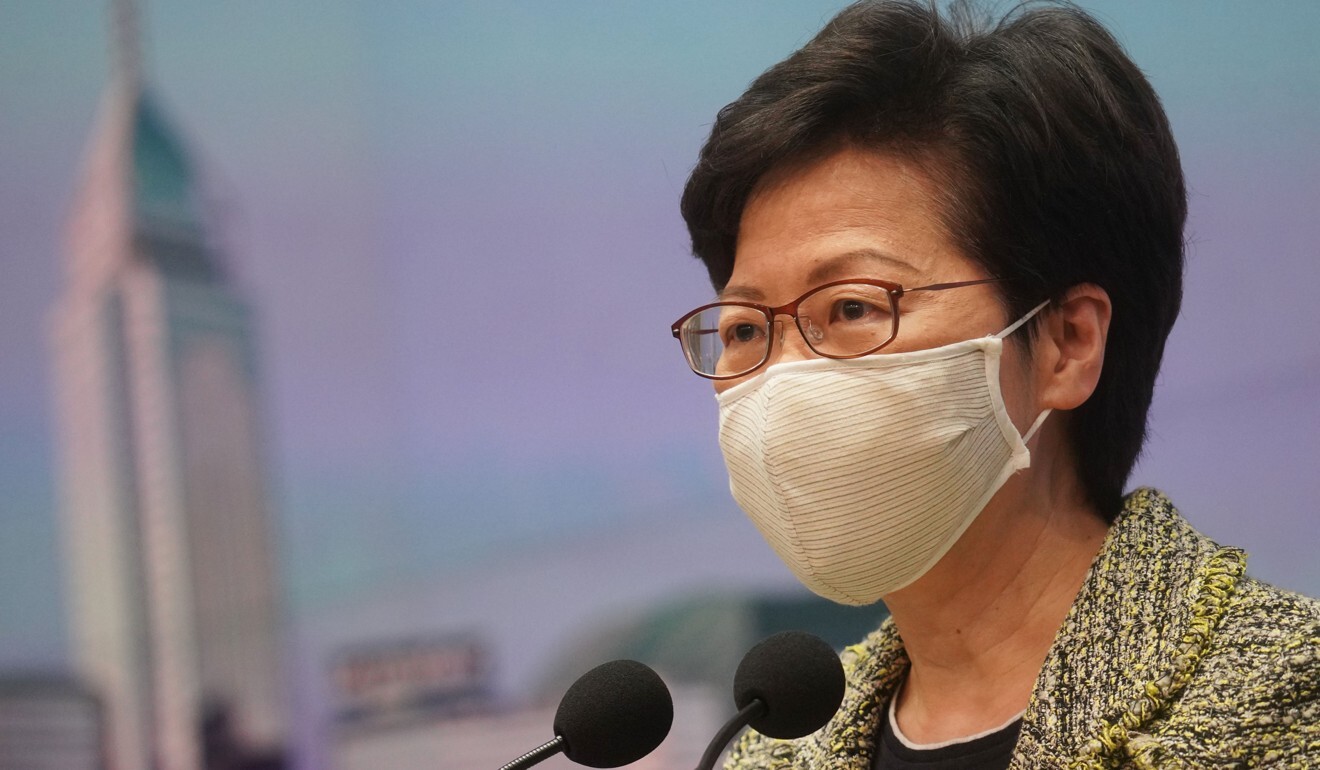 Opposition lawmaker Dennis Kwok from the legal sector warned that more foreign judges would resign over loss of confidence in the rule of law in Hong Kong, while former director of public prosecutions Grenville Cross expected other members of the "Five Eyes" intelligence alliance led by the United States to pressure their citizens to quit their positions as judges at the city's Court of Final Appeal.
A spokesman for Lam's office said: "The chief executive revoked his appointment in accordance with the relevant legislation. Mr Justice Spigelman did not give any reason for his resignation."
Spigelman, 74, who came from an early background in broadcasting and media law, was chief justice of New South Wales from 1998 to 2011. He was appointed as a non-permanent judge of Hong Kong's highest court in 2013.
After retiring from his chief justice role in New South Wales, he was appointed chairman of the Australian Broadcasting Corporation in 2012 for a term of five years.
A senior legal source in Hong Kong said: "He [Spigelman] had stated that his resignation was related to the content of the national security legislation. This is most worrying.
"Apart from possible resignations, it may be difficult for the Court of Final Appeal to recruit distinguished overseas jurists as non-permanent in the future. This would adversely affect the reputation of the CFA and the judiciary generally."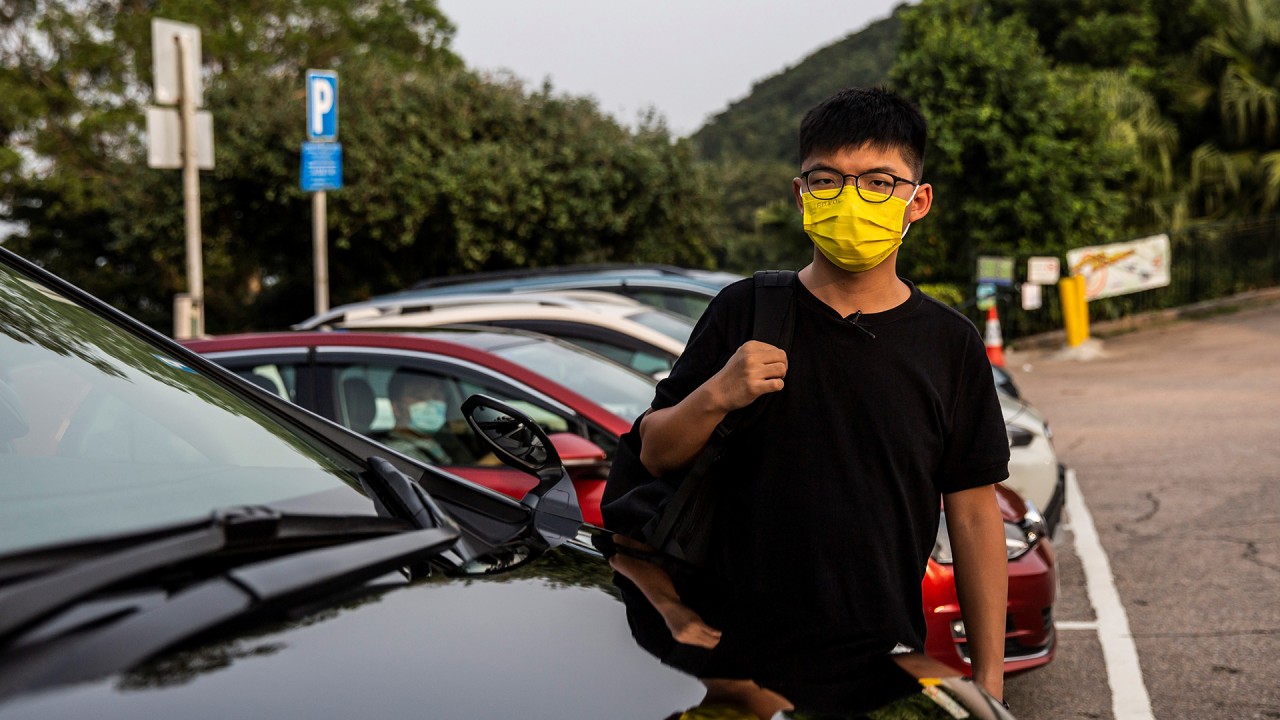 03:09
Hong Kong activist Joshua Wong recounts harassment after national security law imposed
Hong Kong activist Joshua Wong recounts harassment after national security law imposed
Hong Kong's judiciary has come under increasing pressure in a
politically divided city
, with judges dragged into controversies over cases involving anti-government protesters, and most recently, the newly enacted law banning secession, subversion, terrorism and collusion with foreign forces.
The judiciary has also been thrust into a debate over the concept of separation of powers, a question that strikes at the heart of the constitutional role of judges, which has drawn conflicting opinions from the city's top justice and chief executive.
Lam declared on September 1 there was no "separation of powers" in the city's executive-led political system, also asserting there was judicial independence and a clear division of work between the different branches of administration.
Spigelman believed otherwise about the separation of power, as reflected in a lecture he delivered to an audience of Hong Kong judges in 2014.
The scope of judicial powers was defined by its role to maintain "the institutional integrity of the executive and the legislature", ensuring that governmental functions were performed lawfully, properly, with fidelity to public values and accounted for, he said, referencing developments in Australian constitutional law.
But if the judiciary "steps beyond this function … it may be in breach of the very kind of constraint on which its authority was predicated".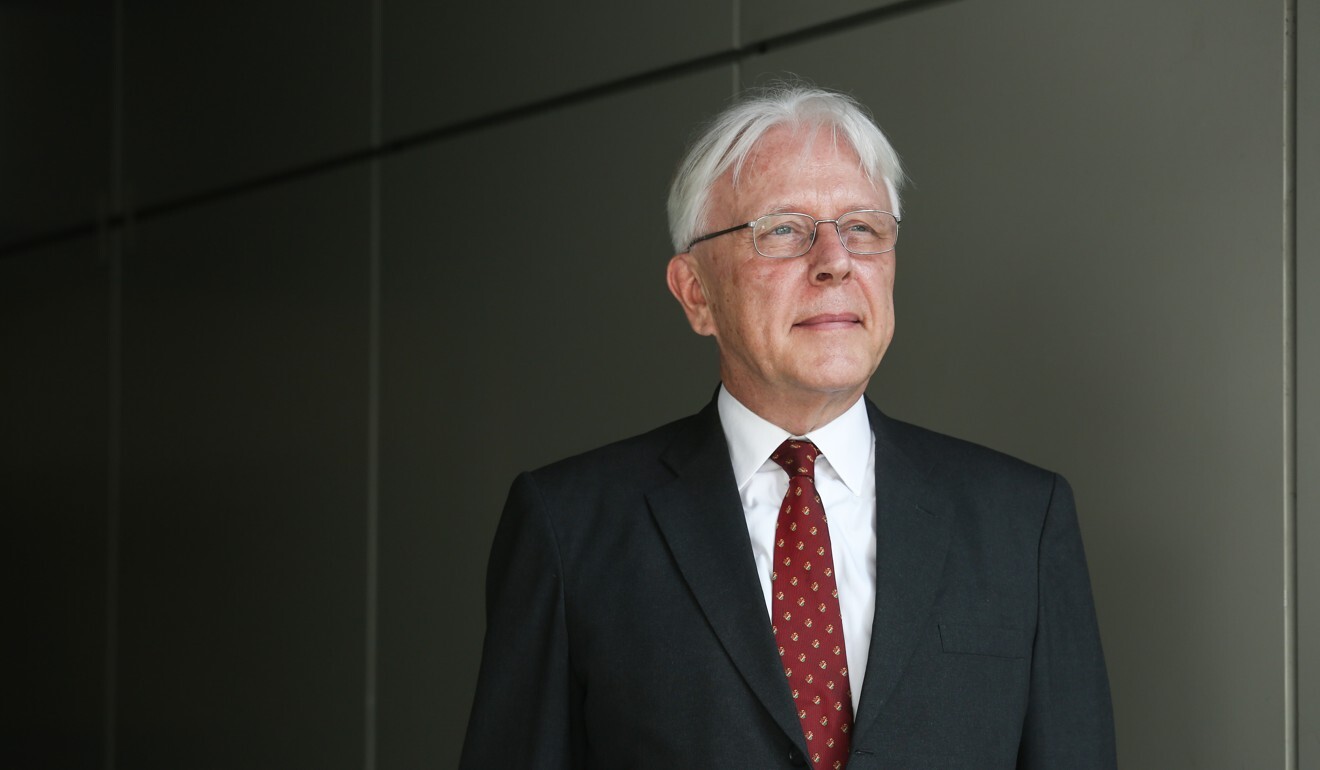 Critics of the national security law, which Beijing insists is essential to restoring law and order in Hong Kong after last year's chaotic anti-government protests, have called for judges from other common law jurisdictions to step down from the city's top court.
In July, the president of the British Supreme Court in London, Lord Reed of Allermuir, hinted its judges might no longer be able to serve in Hong Kong if the new law undermined the city's judicial independence.
Cross said a resignation such as Spigelman's would have a destabilising effect. He noted that since the enactment of the national security law on June 30, the Australian government had adopted a series of hostile measures against Hong Kong, including the suspension of their bilateral extradition treaty.
"Only Spigelman knows if he was asked by the Australian government to consider his position on the Court of Final Appeal, but it is certainly a possibility, and I hope he will disclose more about the background to his decision," Cross said.
The former top prosecutor also noted that Five Eyes members Australia, Britain, New Zealand and Canada currently provided non-permanent judges for Hong Kong's top court.
"As they are coordinating their strategies against Hong Kong, it is certainly possible that the other three members may also seek to exert pressure on their own non-permanent judges to withdraw from the Court of Final Appeal," Cross said. "We cannot exclude the possibility of other judges also resigning, and the judiciary will therefore need to prepare itself."
Former Australian High Court chief justices Robert French and Murray Gleeson, as well as former High Court judge William Gummow, are still serving on Hong Kong's top court.
French told the ABC he would remain in the position.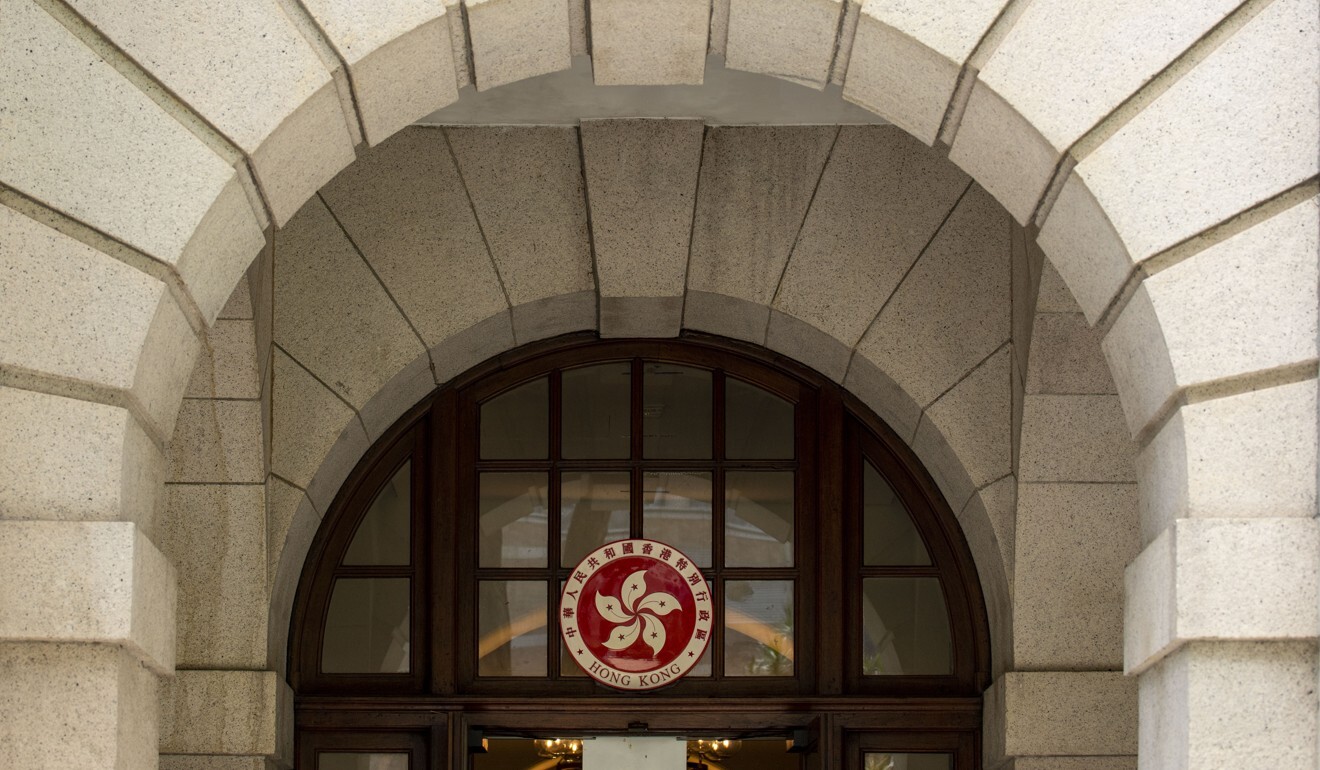 "I have the greatest admiration for the chief justice and other permanent justices of that court and for their commitment to maintaining its judicial independence," he said.
"My continuance in office is a reflection of my support for their commitment and my belief in their capacity to give effect to it. I would not continue if I believed otherwise."
A retired High Court judge said the writing was on the wall, now that Spigelman had linked his resignation to the new security law.
"We can only hope that other non-permanent judges will not follow, especially the UK ones en masse. If they all go, we will have a crippled CFA and the implication of this will be very serious. I hope for a reasonable outcome and pray for a miracle," the retired judge said.
Ronny Tong Ka-wah, former Bar Association chairman who is now an adviser in Lam's cabinet, said Hong Kong's incoming chief justice Andrew Cheung Kui-nung should continue to invite overseas judges, and explain matters to the international community after taking office.
Kwok, who represent the legal sector, warned of further resignations, adding that Hong Kong officials' claim that there was no separation of powers in the city had affected how foreign judges saw the judicial system.
But Professor Simon Young Ngai-man, associate law dean at the University of Hong Kong, said there was no reason to expect a ripple effect of resignations for now.
"We have enough foreign judges on the roster not to have any impact on the court's capacity," he said. "As we have seen since 1997, some foreign judges are more engaged in the work of the CFA than others. This may well create an opportunity for one or more of the existing foreign judges to step up their contribution or for a new judge to join the panel."
Bar Association chairman Philip Dykes, speaking in his personal capacity, said he was disappointed to learn of Spigelman's resignation but it should not come as a surprise.
"The judge's resignation will, I am sure, provide food for thought in the coming months not only for other non-permanent judges but for local judges," Dykes said.
This article appeared in the South China Morning Post print edition as: Veteran Australian judge resigns from city's top court over security law