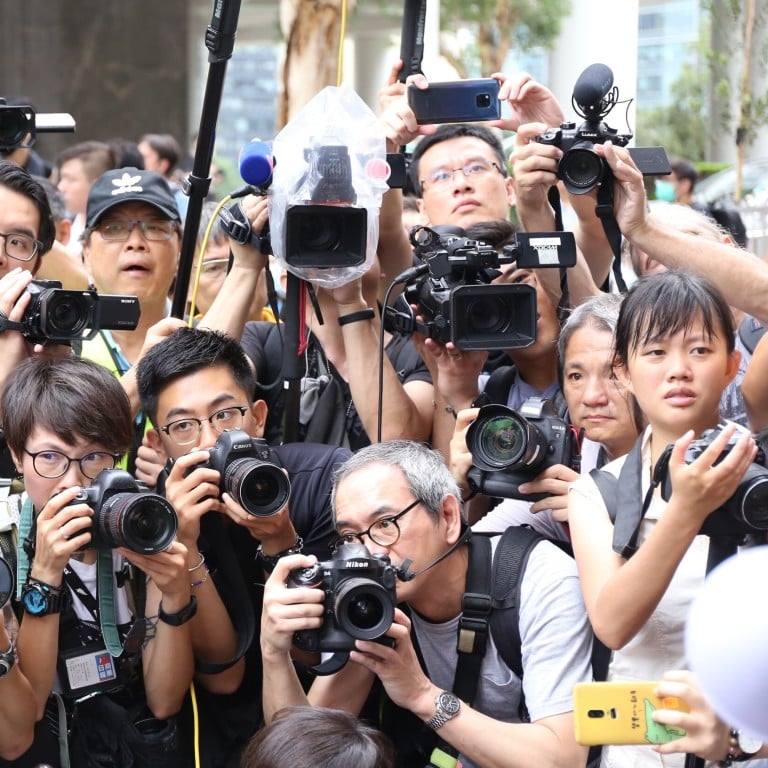 Hong Kong police limit access to press briefings to news outlets recognised by government, sparking concern and criticism from media groups
Force will stop recognising press accreditation issued by local media groups or journalist associations, unless registered with Information Services Department
While police and their supporters say restrictions are justified to shut out political activists or 'fake reporters', media groups say they should be scrapped
Hong Kong police have controversially decided to limit access to press briefings and restricted areas to only journalists from news outlets recognised by the government, sparking concern and criticism from the city's media groups.
Under the changed guidelines in the Police General Orders, starting from Wednesday, the force will stop recognising press accreditation issued by local media groups or journalist associations, unless they are registered with the Information Services Department. Internationally recognised media outlets will not be affected.
That means a substantial, although not officially quantified, number can be banned from covering police-controlled events and outdoor activities that are cordoned off, but access to incidents and protests in public areas will not be blocked.
While police and their supporters say the restrictions are justified to shut out political activists or "fake reporters", citing chaotic scenes at
anti-government protests
, local media organisations have urged the force to scrap the change and accused it of suppressing press freedom.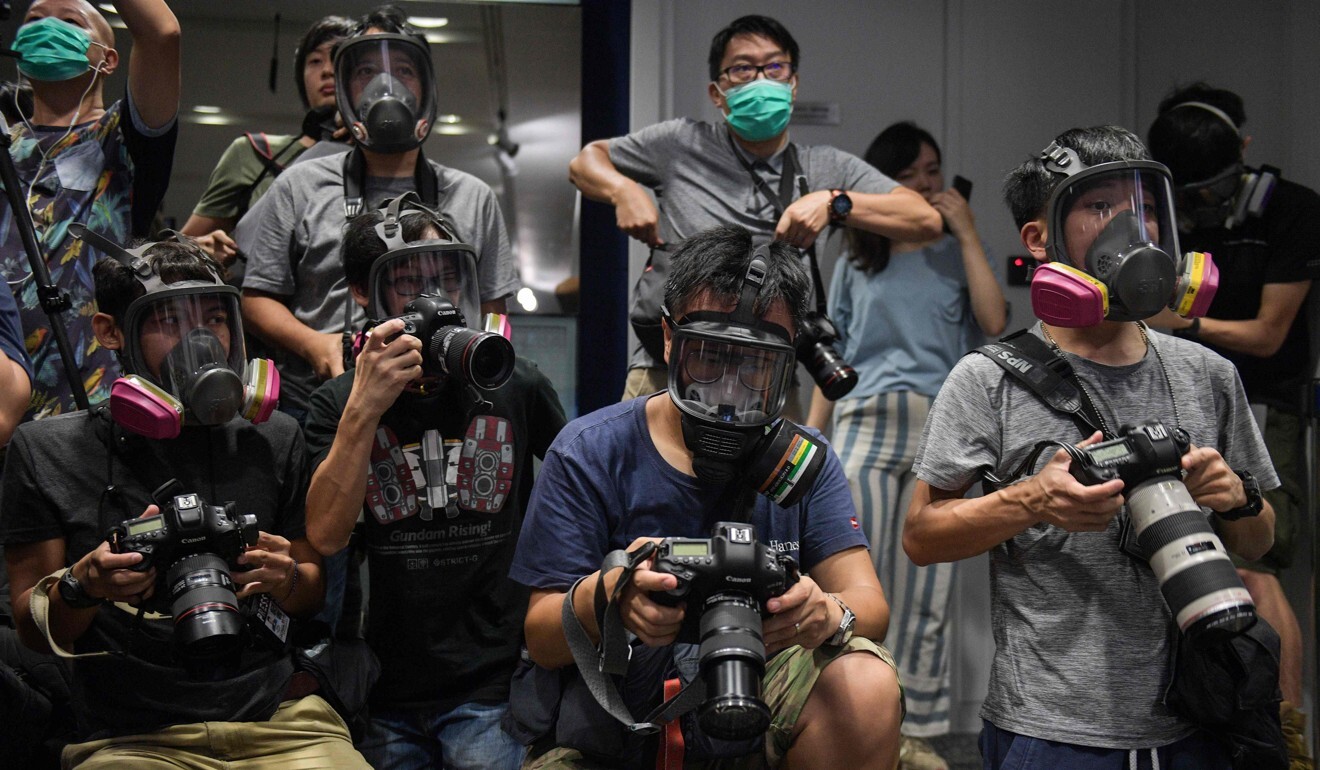 Police sources maintained the move was not effectively a licensing system, and said the force would not consider putting one in place at this stage.
"Journalist associations have been calling on us to give a clear definition of 'the press'. The new measures provide an objective and transparent definition, which helps facilitate real members of the press to do their job," said a senior officer involved in formulating the new policy.
However, leading journalist groups said the definition had been changed without them being consulted.
The officer pointed to the emergence over the past year of many different types of journalists, such as campus reporters, civic reporters or self-proclaimed reporters with no outlet employing them, maintaining they had obstructed the work of the traditional media as well as officers on the ground.
"If someone claims to be a reporter but I do not know about the background, or if they are doing genuine reporting work, won't they pose a danger to our officers or obstruct our work?"
The source cited a protest scene in a shopping mall with only five demonstrators but more than 150 people in yellow press vests.
He said officers had seized at least 13 fake press cards and a bogus press vest carrying a logo of a television station.
Last August, the Hong Kong Journalists Association (HKJA) reported to police a case of fake press cards allegedly issued by a media organisation in Macau, urging the force to handle the matter seriously.
Before the revision, media representatives were defined as news workers in possession of identity proof issued by individual newspapers, news agencies, or television and radio outlets, as well as those with membership cards provided by the HKJA or the Hong Kong Press Photographers Association.
While those no longer officially recognised by police can still cover news events and protests in public areas, officers are not obliged to help them, and they can be subject to criminal offences including attending an illegal assembly or violating social-distancing rules.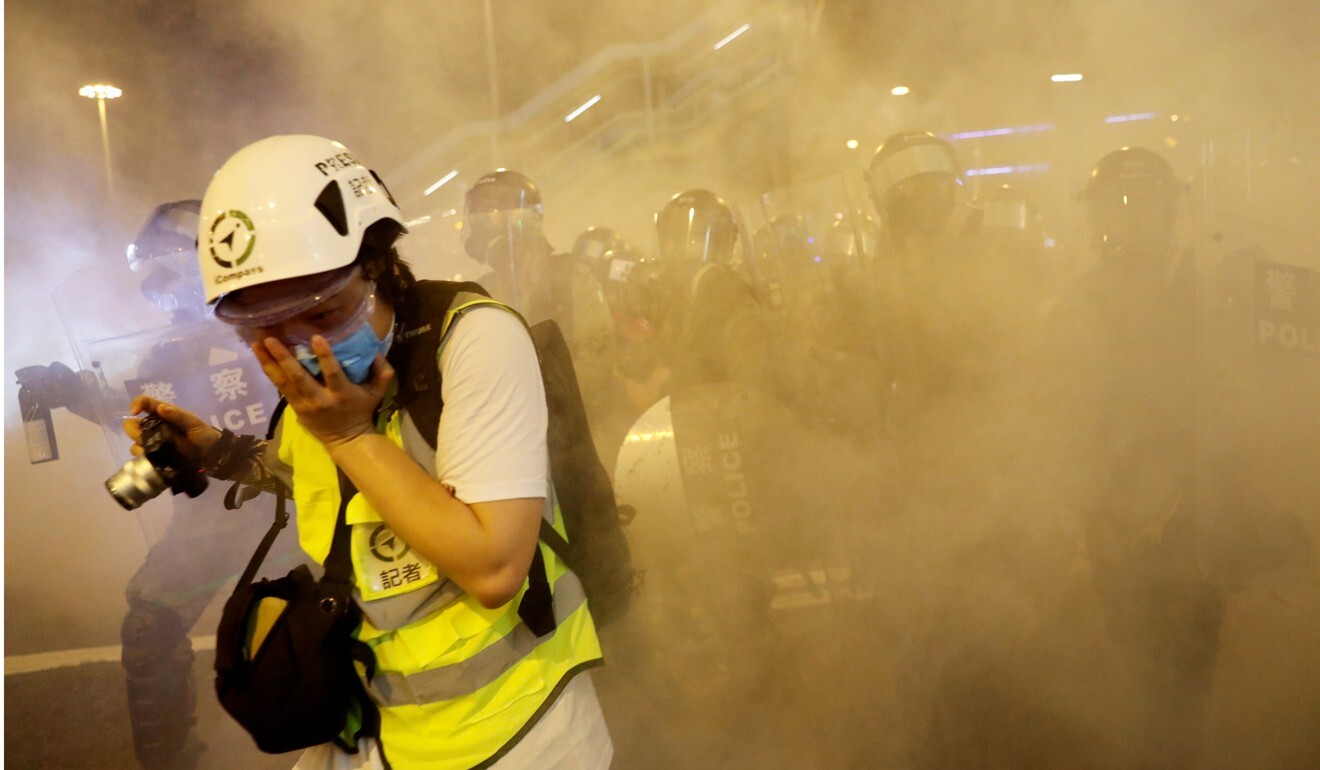 Asked about the arrangement for freelance journalists, the insider said: "Practically speaking, freelancers should be employed by a news agency which assigns them work, otherwise every individual could be a freelancer. This is not fair."
HKJA chairman Chris Yeung Kin-hing complained that the change was "very sudden and regrettable", as the existing arrangement had been agreed upon after discussions with police and the government.
"It's damaging to our working relationship with the police as they changed it without consulting us," he said. "There has been no proven case that the HKJA or the photographers association's membership cards caused any problem. The force just used the public impression that there are 'fake reporters' as the basis to make this change."
Yeung said journalists could only get HKJA membership if they could prove that at least half of their income came from journalism. The association also issued membership cards to trainees, or students training in journalism or serving a form of apprenticeship, he added.
Over the past year, the HKJA and the Hong Kong Press Photographers Association have complained about the treatment of their members at the hands of police, accusing officers of using violence against them.
The Hong Kong News Executives' Association also expressed "strong concerns" over the new media arrangement, stressing that any measures should primarily facilitate reporters' work and ensure the industry was free from unreasonable and unnecessary restrictions.
In a joint statement, the HKJA and seven other journalist organisations said the police move contravened Article 27 of the
Basic Law
, which guaranteed press freedom.
Grace Leung Lai-kuen, a professor in media regulation and policies at Chinese University, said it was another step in restricting journalism students' access to report on public issues.
"Rather than assuming the role of defining who reporters are, the government should respect the profession and allow the journalist associations to continue to do it," she said.
Thomas Yau Chin-pang, chairman of the University of Hong Kong student union's Campus TV, said student reporters would find it harder to work.
Academic Eric Cheung Tat-ming from the university's law faculty said even though the Police General Orders were internal guidelines for officers, members of the public could still mount a legal challenge against the decision to amend the document.
"The functions of the Police General Orders were stated in the Police Force Ordinance … It guided the police use of public power, so it can be subject to judicial review," he said.
This article appeared in the South China Morning Post print edition as: Police will restrict media access