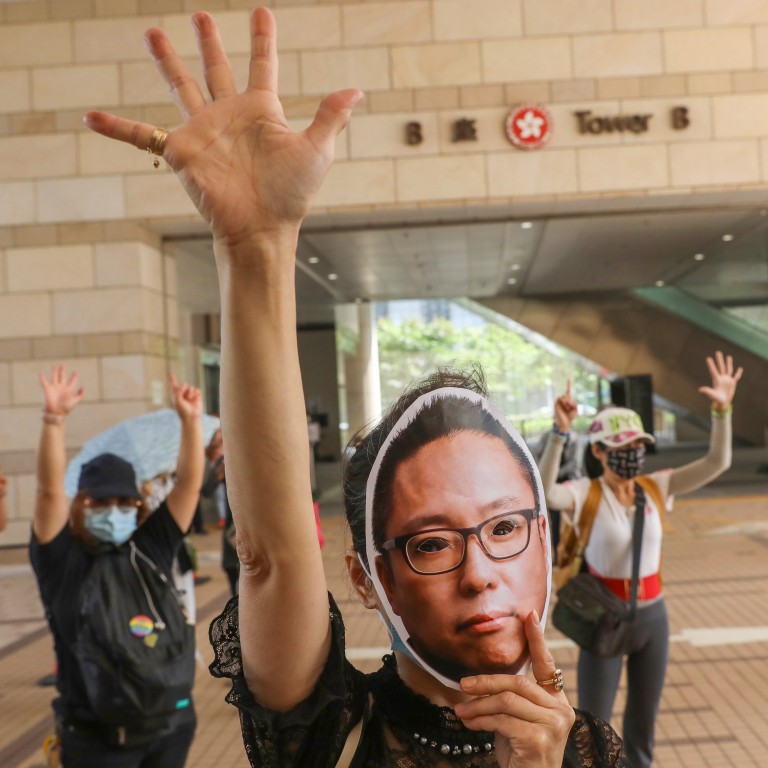 Hong Kong opposition activist Tam Tak-chi accused of breaking sedition law to challenge legality of the colonial-era legislation
Tam Tak-chi, from People Power, faces 14 charges related to making seditious remarks and other public order offences
Magistrate refuses to hear application to dispute legality of rarely used sedition law, case sent to District Court
Hong Kong opposition activist Tam Tak-chi will apply for criminal proceedings against him to be dropped by challenging the legality of the colonial-era
sedition law
he is accused of violating, West Kowloon Court has heard.
Tam's lawyers on Wednesday sought to block the transfer to a higher court of three cases alleging he made seditious remarks and committed other public order offences.
But the magistrate rejected that request, along with another seeking to halt the prosecutions on the grounds the rarely used legislation was unconstitutional, saying they could be dealt with later at the District Court instead.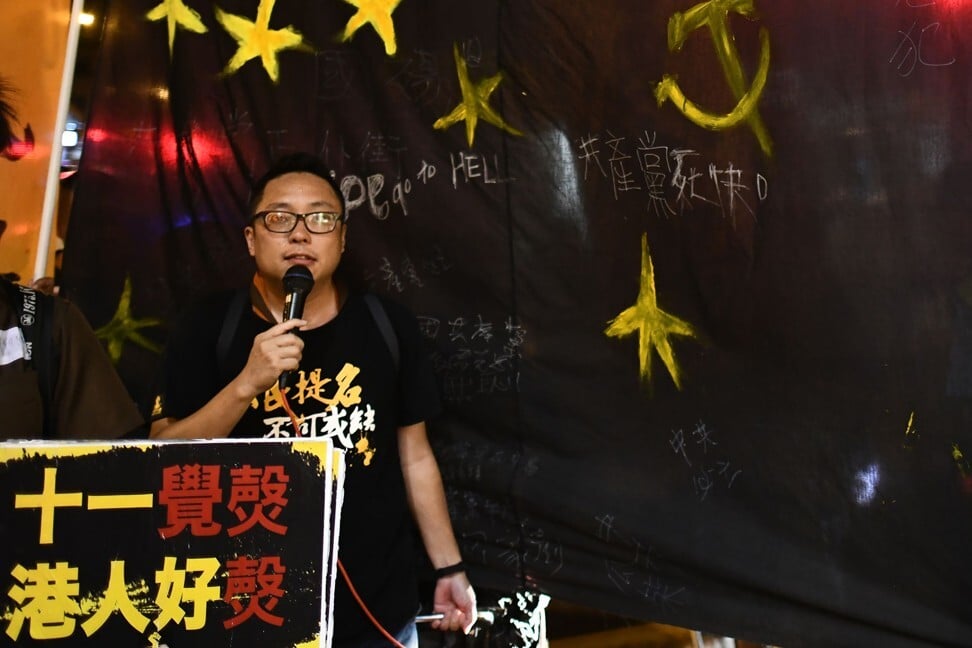 The 48-year-old vice-chairman of the People Power group on Wednesday faced an additional charge of conspiracy to utter seditious words, on top of 13 existing charges from three separate cases stemming from last year's
anti-government protests
. Seven of those are counts of making seditious remarks.
Tam is the first person to be charged with sedition since Hong Kong's handover to China in 1997.
Other charges Tam faces include: incitement to take part in an unauthorised assembly, disorderly conduct in public, and refusing or wilfully neglecting to obey an order given by an authorised officer.
Tam allegedly broke the sedition legislation for the first time at a Tai Po park on January 17 this year. He is accused of committing similar offences on seven other occasions in six places in Hong Kong between March 15 and July 19, 2020.
The latest charge accuses Tam of conspiring with an unknown man to utter seditious words by passing a microphone to him, after Tam himself was said to have made seditious remarks during a Mong Kok speech on July 4.
Prosecutors allege that Tam bore seditious intent when he shouted common protest slogans, including "Liberate Hong Kong; revolution of our times" and "Five demands, not one less", as well as anti-police chants such as "Rogue cops and their families go to hell" and "Disband the police force".
The particulars of the allegations offered a general depiction of what prosecutors said could have been Tam's intentions when he chanted the slogans, without specifying what he had intended to achieve with each and every seditious comment.
Prosecutors said Tam had intended to "bring into hatred or contempt or to excite disaffection against the government of the Hong Kong Special Administrative Region, or to excite inhabitants of Hong Kong to attempt to procure the alteration, otherwise than by lawful means, of any other matter in Hong Kong as by law established, or to raise discontent or disaffection among inhabitants of Hong Kong, or to counsel disobedience to law or to any lawful order".
Defence lawyer Philip Dykes SC on Wednesday urged the court to deny the prosecution's request to move Tam's cases to the District Court, on the grounds that his opponents had breached a protocol for drafting indictments by failing to clearly state the allegations.
Dykes also asked the court to hear their application to halt the current proceedings at the magistrates' court level, as they argued sections 9 and 10 of the Crimes Ordinance, covering sedition, were unconstitutional.
The legislation punishes anyone who utters seditious words with a maximum penalty of two years' jail and a HK$5,000 (US$645) fine for a first offence.
But Chief Magistrate Victor So Wai-tak turned down the defence's requests, saying the venue for trial was at the sole discretion of the justice department, and that an application to stop the proceedings could be best dealt with at the District Court.
Tam's cases will be heard at the higher court on November 17.