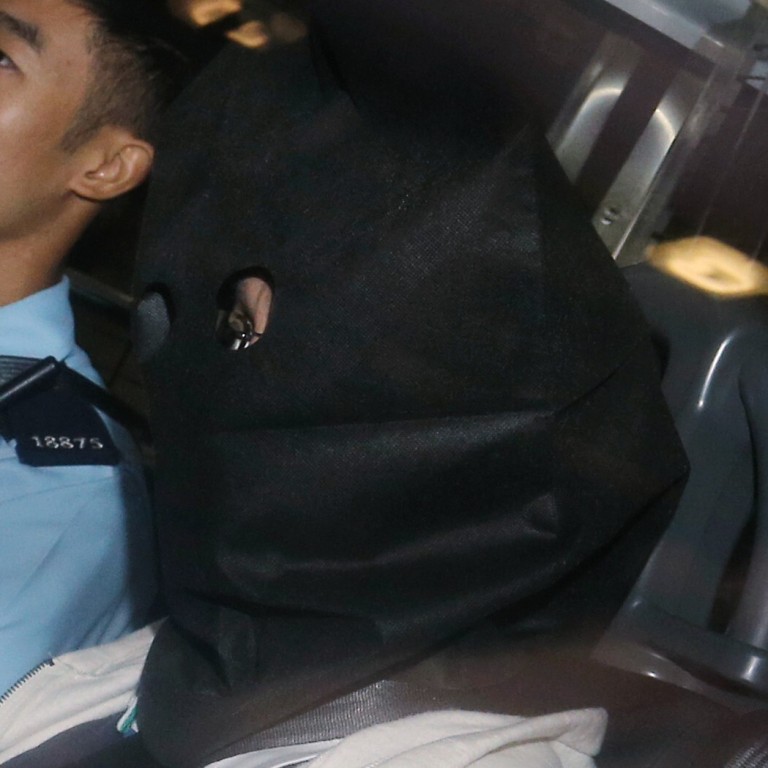 University of Hong Kong professor charged with murdering his wife 'not a good guy', court hears
Victim Chan Wai-man's sister tells High Court she noticed a change in the couple's relationship on a visit to Britain, noting they quarrelled frequently
'He seemed to have some secret he feared my elder sister would disclose', she says of encounter involving Cheung Kie-chung the month of his wife's death
A University of Hong Kong professor
on trial for murdering his wife
was "not a good guy", his sister-in-law recalled the victim saying just days before she was killed and stuffed into a suitcase two years ago.
The High Court also heard that 53-year-old victim Chan Wai-man had hoped to divorce associate professor Cheung Kie-chung, 56, because she felt bored, as he was always away from home. Cheung allegedly rejected a separation when the matter was discussed six to seven years before she was killed on or about August 17, 2018.
But Chan Wai-yin's police statements read in court also revealed observations about her late elder sister, who she described as an impatient, irritable and "garrulous" woman who gave a lot of orders. Chung, meanwhile, who pleaded not guilty to murder, was said to be a man with a poker face who was "usually obedient like a sheep" towards his wife.
"It was a terrible shock," Wai-yin said of learning about Cheung's arrest for killing her sister. "I kept recalling what had happened."
Wai-yin said she was "often haunted" by a scene on the night of August 16, when she saw her sister in bed with Cheung, who seemed to be pressing his body against his wife.
She recalled thinking: "Woah, they're still so affectionate with each other at such age."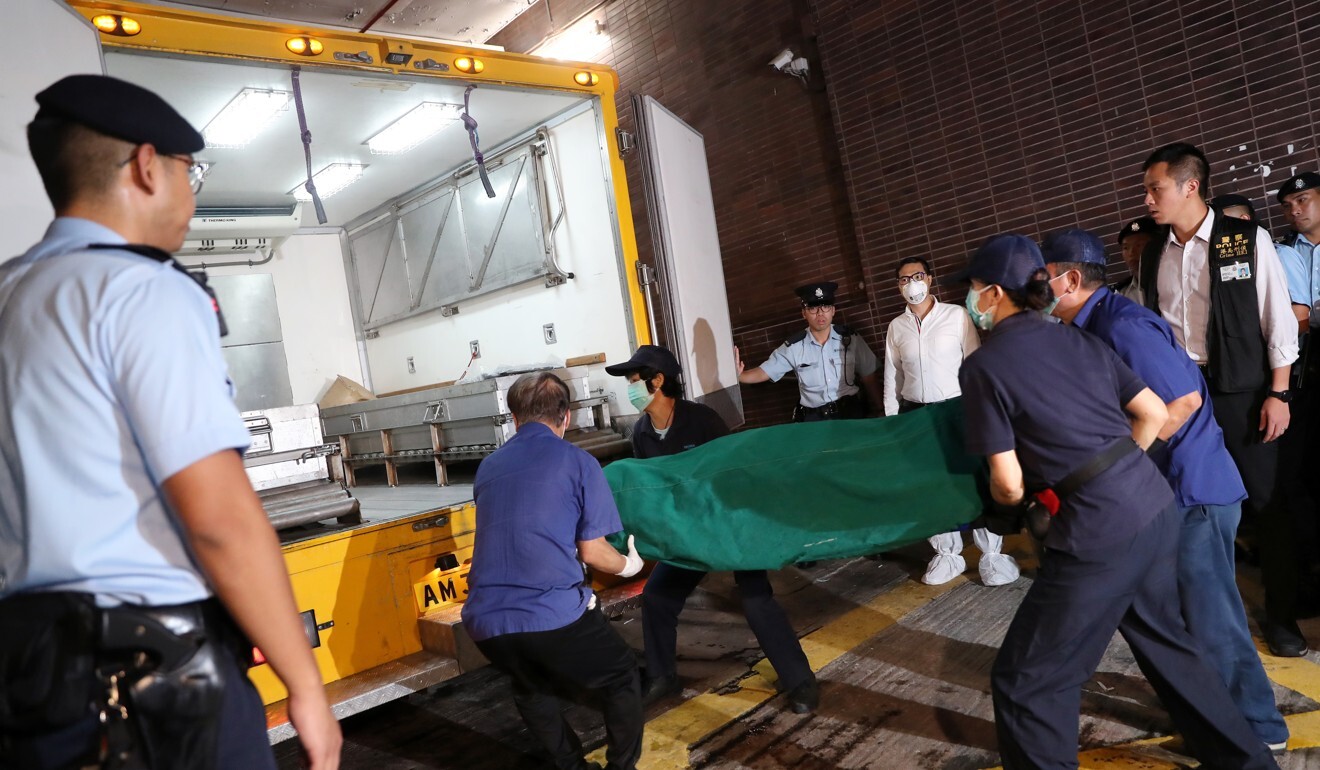 But she also noted the couple was not typically romantic and that she had never seen them hold hands or embrace since their now-adult children were born.
The sister then recalled noticing a "peculiar" change in the couple's relationship a month before the killing, saying that they kept quarrelling over trivial matters while they were visiting her in Britain.
On July 23 of that year, Wai-yin said Cheung was driving them to get dinner when he became very angry and drove unsteadily as her sister kept giving him instructions.
"This is the last time I travel with you," Wai-yin quoted Cheung as saying. "No more."
Wai-yin said she was scared.
"I had never heard him talk this way to my sister," she recalled. "I was frightened by what he said."
Back in Hong Kong, Wai-yin said she noticed the couple, who had been married for some 30 years, were still frequently quarrelling when she visited from July 26, occasionally staying with them at their residence at Room 1601 of Wei Lun Hall.
On August 12, Wai-yin said she heard her sister scolding Cheung for paying full fees to a property agent before he had completed his task, and that she believed the professor was annoyed by her sister's incessant talking as he tried to call the agent.
"Cheung Kie-chung is not a good guy," Wai-yin quoted her sister as saying. "Don't think that he is a good guy."
Wai-yin said she felt Cheung then became very nervous, stammering an inaudible reply before passing the phone to her sister.
"I felt he seemed to have some secret he feared my elder sister would disclose," Wai-yin said.
The siblings lost contact from August 17.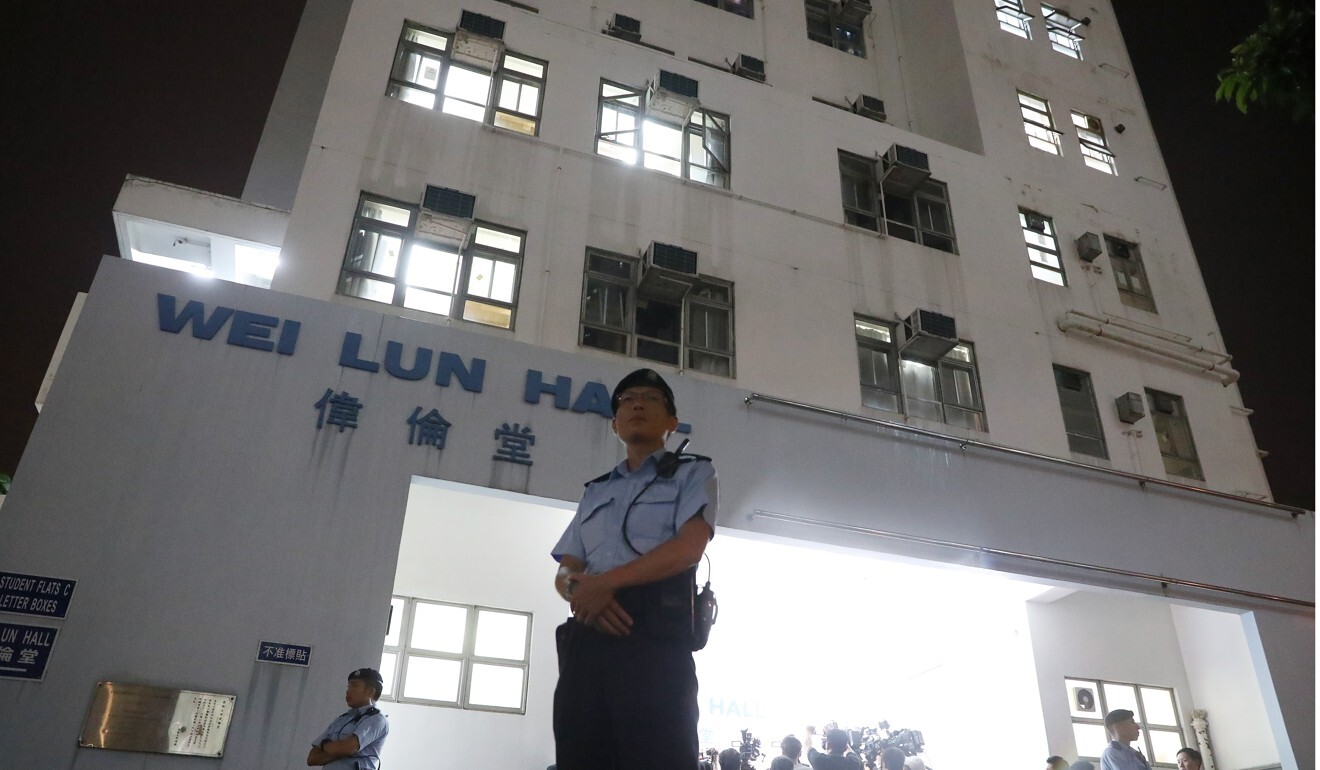 Wai-yin said she was surprised when Cheung told her at about 8.30am that day that his wife had already left home, because she had been sleeping in the living room and not noticed her leave.
"My elder sister didn't say goodbye to me," she said.
Police constable Au Po-chun said she received a report three days later, on August 20, from Cheung and his daughter Nancy, who said Chan Wai-man had gone missing following a dispute in the early hours over "a trivial family matter" related to the cleanliness of a bathroom.
But the officer was also told Chan had previously made solo journeys to the United Kingdom and Yunnan in 2016 and 2017 without letting the family know in advance.
Investigators then accompanied Cheung to their residence to look for Chan's identity card and passport.
Her body was found eight days later on August 28 in a suitcase stored in a home-made wooden box under Cheung's office table at Haking Wong Building.
Cheung has pleaded not guilty to a murder charge, punishable by life in prison, but has admitted to the killing, with reliance on the partial defences of provocation and diminished responsibility, which suggested he was suffering from a mental illness at the time of attack.
His trial continues before Madam Justice Anthea Pang Po-kam.