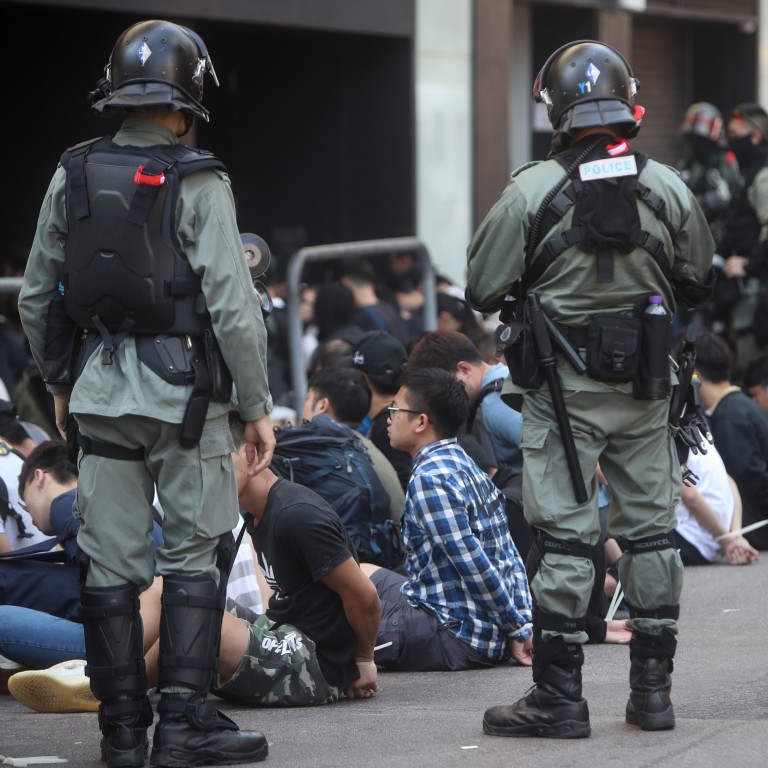 Hong Kong protests: appeal court sentences teens to probation, community service after overturning magistrate's decision to dismiss charges
A lower court had thrown out the charges against the pair, opting instead to issue orders making their guardians responsible for their future behaviour
Court of Appeal, however, finds that the lower court had erred by failing to give proper weight to punishment and deterrence in sentencing
Two teenagers who took part in an unlawful assembly outside Hong Kong's Polytechnic University during last year's
anti-government protests
have been sentenced to probation and community service respectively, after the Court of Appeal overturned a magistrate's previous decision to strike out their charges.
In a written judgment handed down on Friday, the Court of Appeal said Magistrate Stanley Ho Chun-yiu had erred by giving no weight to punishment or deterrence when he issued the boy and girl, both 14, so-called care or protection orders – effectively making their guardians responsible for ensuring their good behaviour for a year – for their "relatively passive" roles in the large-scale protest on November 18 last year.
The court heard the girl, who suffers from depression and post-traumatic stress disorder, was seen that day holding an umbrella to shield protesters who were hurling bricks and petrol bombs toward a security cordon one block away from the university's Hung Hom campus.
The boy, who has attention deficit hyperactivity disorder, also held up an umbrella and used hand gestures to give signals to protesters, the court was told.
The pair pleaded guilty in the lower court to charges of unlawful assembly, punishable by up to five years in prison, after the prosecution agreed not to press a more serious charge of rioting, which carries a maximum jail term of 10 years.
In the appeal proceedings, the prosecution asked the court to jail both teenagers, or at least impose a custodial sentence, for what they described as a serious offence. Defence lawyers, however, urged the judges to prioritise the teenagers' welfare in sentencing.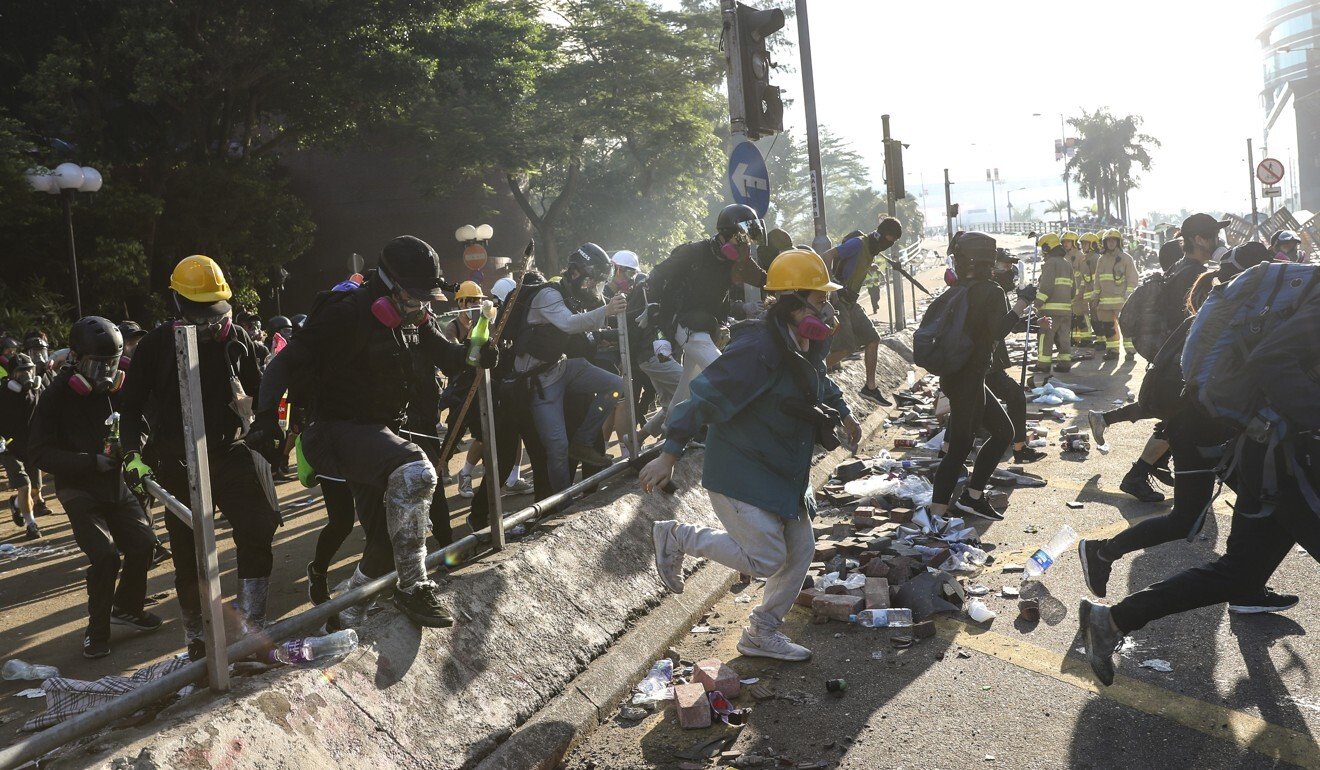 In Friday's ruling, Chief Judge of the High Court Jeremy Poon Shiu-chor said the trial magistrate had failed to consider the effect of the teens' actions on some 100 protesters at the scene, where bricks and 39 petrol bombs were thrown at police in an hour-long conflict.
"[The protest] had caused serious threats to the safety of the public and buildings nearby. It is a very bad case bordering on rioting," Poon said. "This is a serious case, and the magistrate's finding on the level of the [teenagers'] participation and their culpability cannot be supported."
Those who "actively participate" in violent unlawful assemblies, he added, "should expect to be given a punitive and deterrent sentence".
Poon said that even after balancing the teenagers' personal circumstances against their culpability, the magistrate's order to dismiss their charges was still manifestly inadequate. A proper sentence, he added, must strike a balance between "a sufficient punitive element and deterrence" and the teenagers' backgrounds.
The court, also presided over by appeal justices Carlye Chu Fun-ling and Derek Pang Wai-cheong, put the girl on 12 months' probation and sentenced the boy to 80 hours of community service.
Separately, the Court of First Instance on Friday handed down a written ruling explaining its decision earlier this month to discharge a person with a mental disability, who had been jailed for possessing a suspected petrol bomb and a laser pen in January.
Mr Justice Alex Lee Wan-tang had granted the appeal against sentence by janitor Lee Kai-fat, whose intellectual capacity was said to be akin to that of an 11-year-old.
The 32-year-old man was jailed for eight months by acting principal magistrate Kathie Cheung Kit-yee, of Tuen Mun Court, who maintained his mild mental disability was not a mitigating factor.
In his ruling, Justice Lee said the magistrate had erred in not giving any weight to the janitor's personal circumstances, and that his mental disability should have warranted a one-month deduction from his initial jail term.
The judge decided to enable Lee's immediate release when the appeal was heard on November 4 by replacing the original term with the 4½ months he had already served in custody.
This article appeared in the South China Morning Post print edition as: Magistrate's decision on PolyU teens overturned