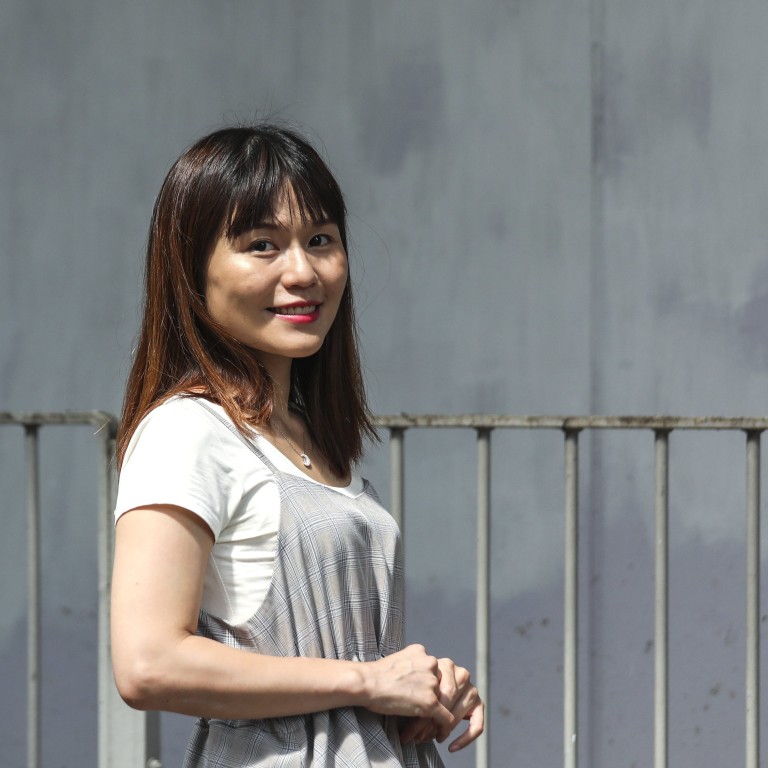 National security law: stunned by crackdown, Hong Kong civic groups take action to avoid 'new wave of persecution'
Some disband, others plan to relocate servers abroad and delete volunteers' contact information after arrest of 53 former lawmakers and activists
District-based coalition Kickstart Wan Chai becomes the first to cease operating after co-founder Clarisse Yeung among those arrested
The largest crackdown on opposition figures since Beijing imposed the
national security law
in Hong Kong has shaken civic groups, with some disbanding and others moving their servers overseas or destroying the contact details of volunteers to avoid "a new wave of persecution".
District-based coalition Kickstart Wan Chai became the first to cease operating after police on Wednesday
arrested 53
former lawmakers and activists, including its co-founder Clarisse Yeung Suet-ying, for alleged subversion in connection with unofficial primary elections held by the opposition camp last July.
"Kickstart Wan Chai has aimed to bring new changes to Wan Chai residents by uniting the community. However, as Hong Kong has come to this stage, we decided to immediately disband and cease operations in view of the situation," the group announced in a Facebook post late on Wednesday.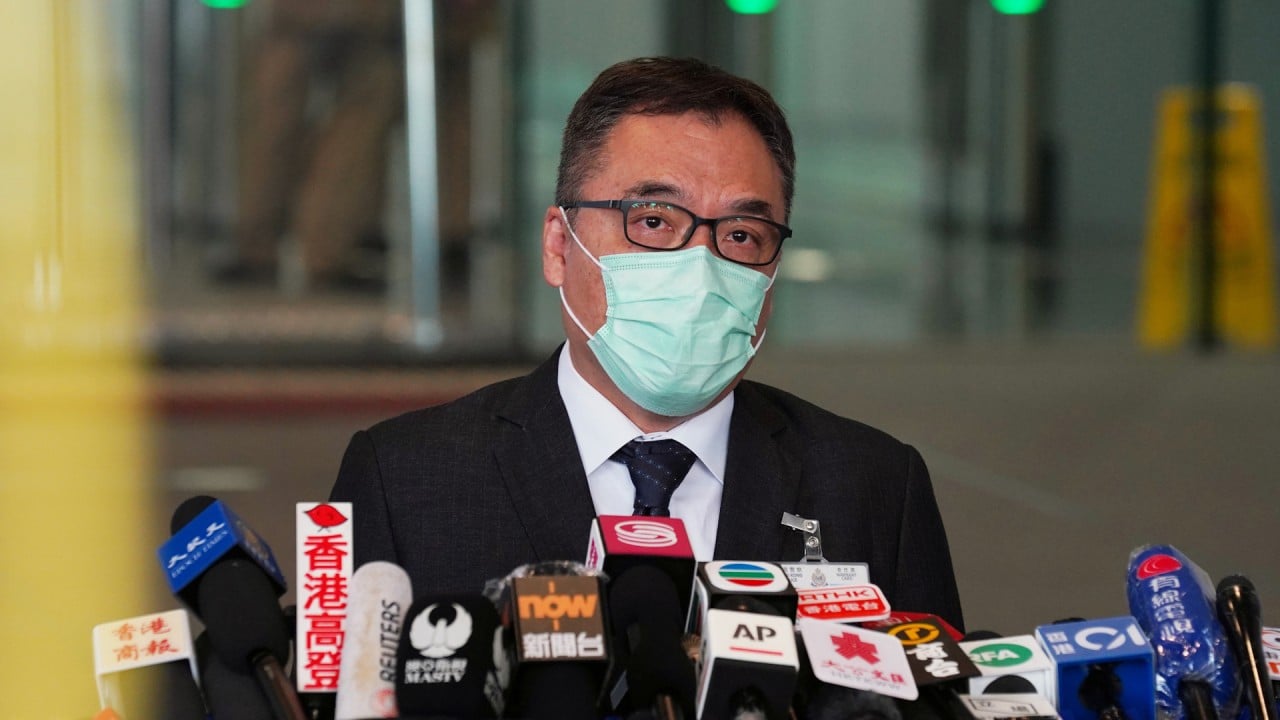 02:29
Hong Kong police arrest 53 opposition lawmakers and activists, warn of more arrests
Hong Kong police arrest 53 opposition lawmakers and activists, warn of more arrests
The decision followed an urgent meeting among core members after Yeung was arrested, Louis Mak King-sing, a group member and vice-chairman of Wan Chai district council, told the Post on Thursday.
"We've agreed that it's time to change the way we serve the community in our own capacity," he said, without elaborating on their concerns.
A group member speaking on condition of anonymity said the decoupling was to avoid police "intimidating" volunteers or others on the pretext of being affiliated with the coalition.
Chinese University political scientist Ivan Choy Chi-keung expected civic groups to become more fragmented.
"The most affected will be groups operated by young activists, who relied heavily on social media campaigns. If they lack political sensitivity, they might have left online traces of political content that will make them a target under the sweeping security law," he said.
Founded in 2019, Kickstart Wan Chai held six seats in the 13-member Wan Chai district council and had initiated reforms to improve the local environment, campaigned against a massive reclamation project planned for Lantau Island and offered help to arrested anti-government protesters.
As many as 20 district councillors were among the 53 arrested in the mass crackdown on Wednesday.
District councils became a hot battleground after the opposition camp took control of 17 out of the 18 across the city in November 2019 elections, with winning candidates – many of whom were anti-government protesters and activists – riding on a wave of public discontent.
Councillors often clashed with officialdom, which withheld cooperation and efforts such as Kickstart Wan Chai were just one of many groups that sprouted up.
Following Yeung's arrest, police officers raided her office on Causeway Road and took away "bundles of documents and banners" relating to the coalition and her participation in the primary, according to her assistant.
Veteran activist Lee Cheuk-yan, chairman of the Hong Kong Alliance in Support of Patriotic Democratic Movements of China, organiser of the annual
June 4 vigil
, said the mass arrests showed the authorities had been moving their red line "even more arbitrarily".
The group would speed up digitising historical documents, videos and photos of the Tiananmen Square incident in 1989 and move its server overseas to avoid a crackdown.
"Once we finish the digitalisation in months, the annual exhibition will go virtual with lowered risks of persecution," he said.
Lee said more donors hoped to remain anonymous and supported the group with cash.
Many of those arrested run civic groups focusing on livelihood issues or pro-democracy campaigns.
Among them, activist Hendrick Lui Chi-hang is a core member of North Link, a coalition composed mainly of pan-democrat members of North district council.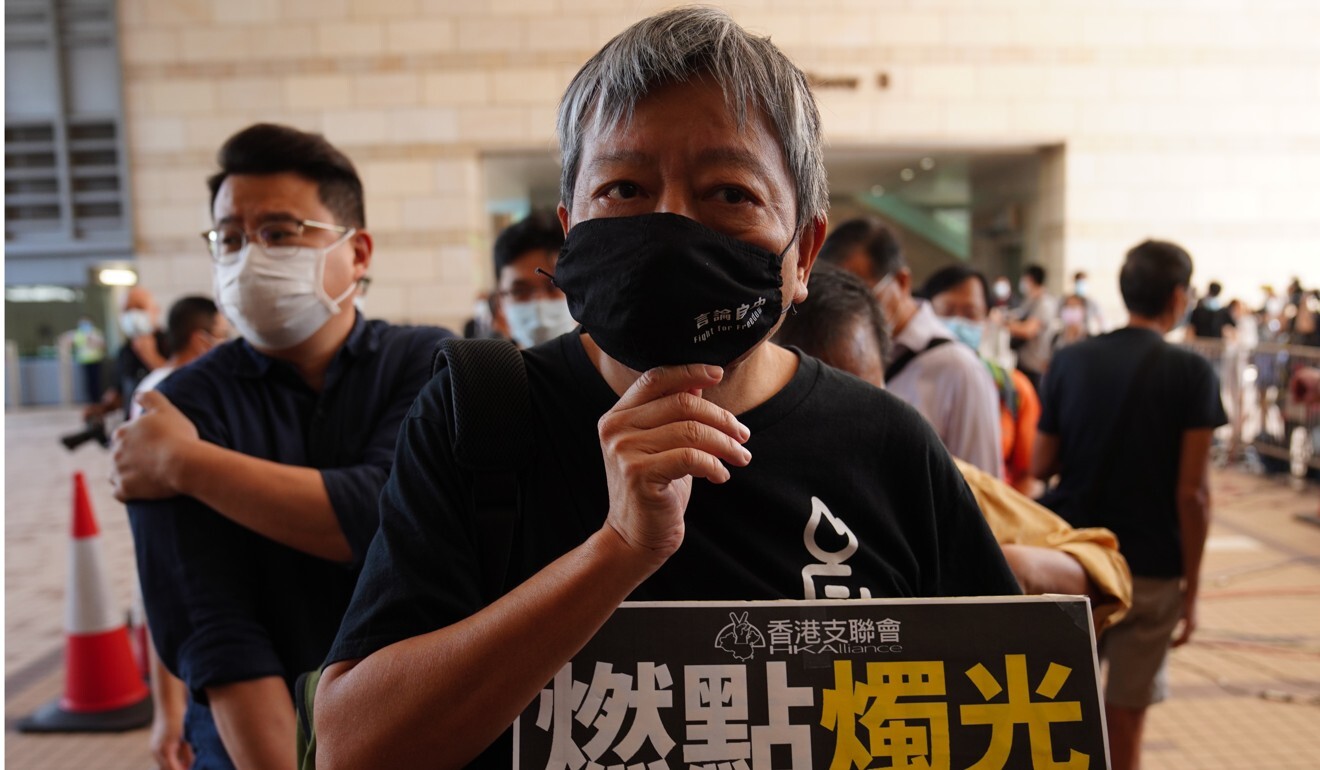 Fellow district councillor and coalition member Cheung Chun-wai said the arrests prompted him and some other civic groups to delete the contact information of volunteers, both at their offices and on their phones.
"We've deleted some WhatsApp groups, even one related to a soccer event, and asked assistants to tidy up the office to ensure the personal information of residents and volunteers is not leaked to police," he said. "You don't know what will happen in the new wave of persecution."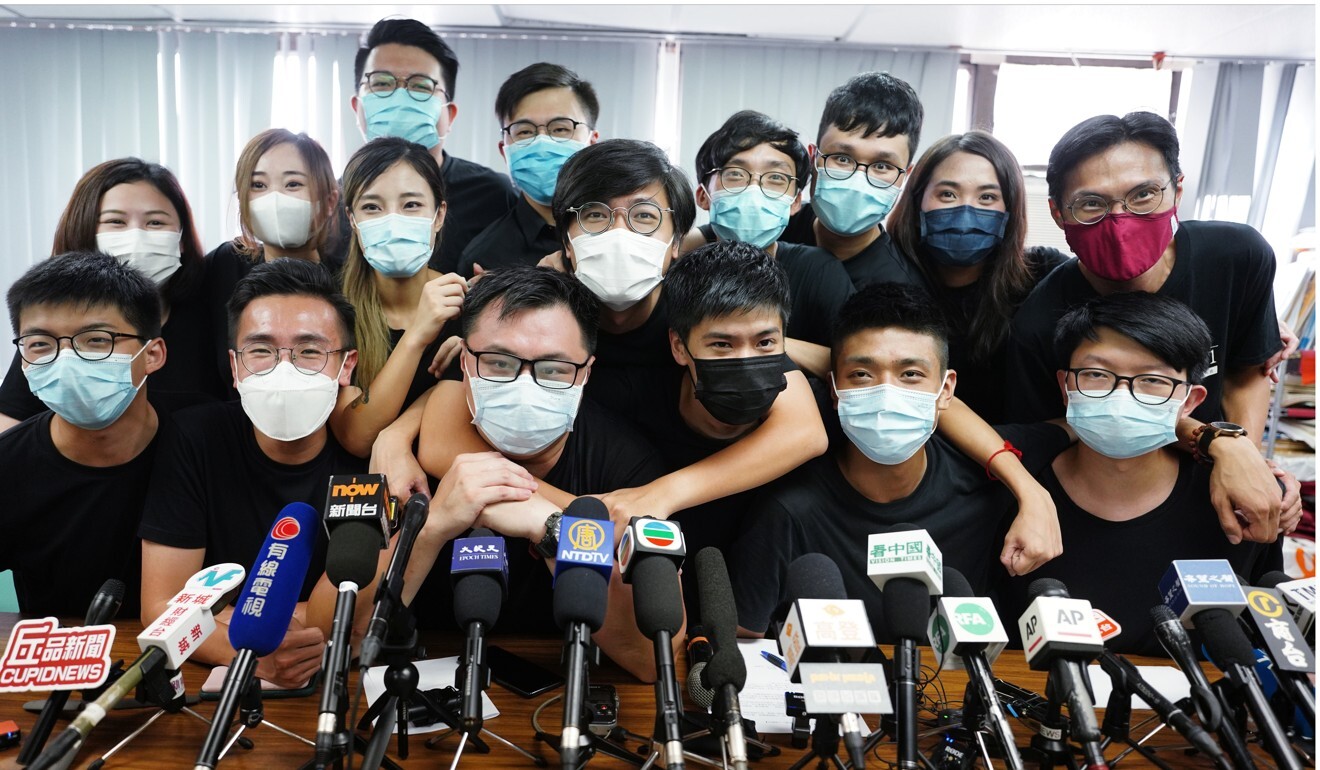 A key organiser, who asked to remain anonymous, of another livelihood-focused civic group said they planned to abandon their office and set up mobile booths to meet residents, to minimise the chance of being rounded up by the authorities.
On Wednesday, police arrested the 53 in a high-profile swoop on subversion changes under the national security law, imposed on June 30 last year, with authorities accusing them of a plot to "overthrow" the government.
They were accused of organising or involvement in the pan-democratic camp's unofficial, primary run-off election last July in which 610,000 voters took part.
Officials said the "35-plus" plan by opposition politicians to take control of the 70-member
Legislative Council
in now-postponed official elections ran afoul of the national security law as it was part of a wider strategy to paralyse the government, provoke Beijing into ending the "one country, two systems" policy under which Hong Kong is governed, and trigger international sanctions against China.