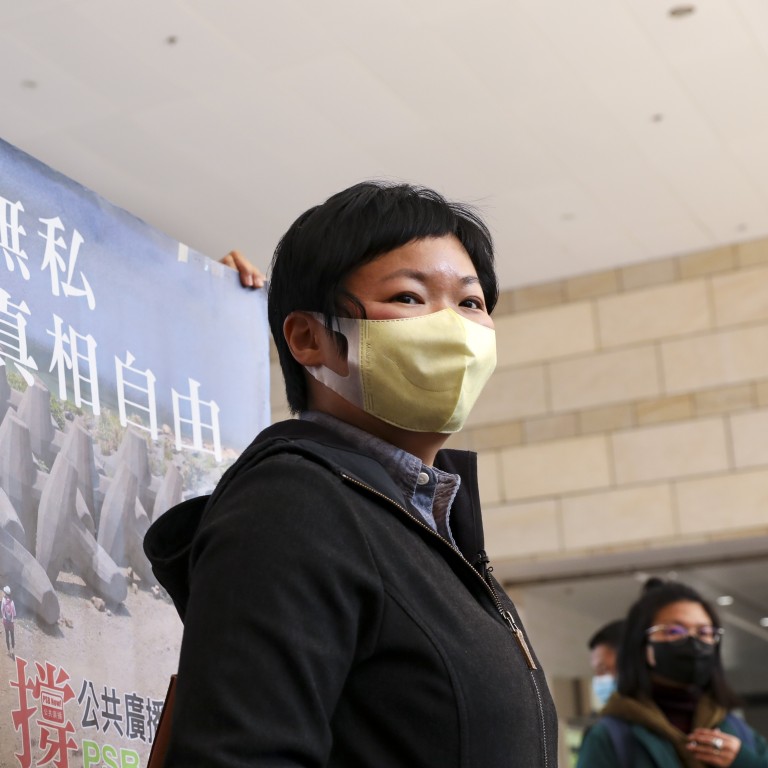 Hong Kong protests: RTHK journalist denies breaking law with online databases research for programme about Yuen Long mob attack
Bao Choy pleads not guilty to two counts of making a false statement in declaring why she wanted details from government about a vehicle
Police have been accused of using the law to suppress press freedom in Hong Kong
A freelance journalist has pleaded not guilty to making false statements in relation to the production of a documentary critical of how police handled a mob attack at a railway station during
anti-government protests
in northern Hong Kong two years ago.
Bao Choy Yuk-ling, 37, denied two counts of making a false statement in breach of the Road Traffic Ordinance at West Kowloon Court on Thursday. Prosecutors claim she illegally used an online database to obtain information about a vehicle included in an episode of public broadcaster RTHK's television show
Hong Kong Connection
about the incident
at the Yuen Long MTR station on July 21, 2019.
That night, dozens of white-clad men armed with metal rods and rattan canes attacked commuters and protesters, injuring dozens. Police have been accused of responding slowly to the violence, with officers arriving only after the assailants had left.
Choy's case has raised fears media freedoms are being targeted as the government database run by the Transport Department is often used in investigative reporting.
Choy had sought access to what is officially known as a "certificate of particulars of motor vehicle", allowing her to obtain the personal details of car owners, including their names, addresses and identity card numbers.
In stating why they want the information, applicants must choose from one of three options: "legal proceedings", "sale and purchase of vehicles" and "other traffic and transport related matters".
According to prosecutors, Choy selected the third option, which was not her true intent.
A previous version of the access form allowed applicants to type in their purpose rather than select from the set categories.
Prosecutors confirmed on Thursday they would press forward with their case, after spending the past two months gathering evidence.
"I can confirm that we will be pursuing the two charges after seeking legal advice," said a Department of Justice representative.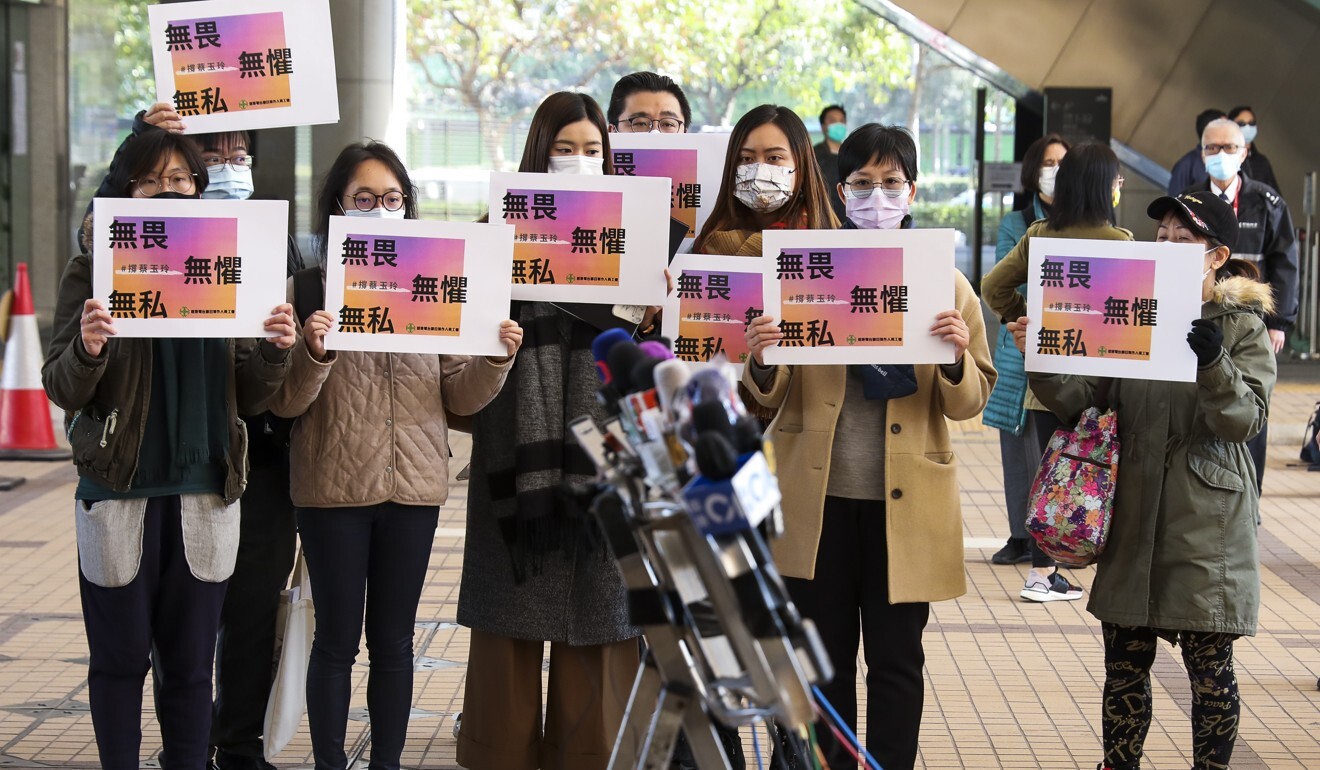 Choy's lawyer Tien Kei-rui said a senior counsel had been hired to argue over interpretations of some of the online system's options and the definition of false claims. But the defence team did not plan to delve into more complex arguments, such as ones touching on rights guaranteed under the Basic Law, the city's mini-constitution.
At least three witnesses – a Traffic Department employee, the owner of a company connected to the vehicle Choy sought details about and a staff member of a second company also tied to it – were expected to face cross-examination, he said.
Principal Magistrate Peter Law Tak-chuen adjourned the case to March 24, when Choy's two-day trial would begin. Law acknowledged the publicity surrounding the case and said he would set aside a bigger courtroom to accommodate more members of the public.
Supporters, including former chairwoman of the Hong Kong Journalist Association Mak Yin-ting, raised banners outside the court, reading: "Telling the truth is not a crime".
Another banner declared: "Without fear or favour."
Before leaving the court, Choy said she was disappointed in RTHK, which had suspended her from work indefinitely and not offered to help cover her legal fees.
"Having worked for RTHK for so many years, I understand that the RTHK is a government department. But at the same time, it is also a media organisation and it is my wish that it would fulfil its moral duties as other media organisations would have," she said.
"For me, it has been a double punishment. I started out doing my reporting based on my wish to find out as close to the truth as possible. But I was arrested and charged doing what a journalist does and then the role I most cherished has been suspended, it was not an easy thing for me."
Choy added that as much as RTHK said it valued her work, it had suspended her due to the legal proceedings. "It may prompt people to ask why," she said.
RTHK management previously said the company could not help with Choy's legal fees because she was a freelancer.
Under the Road Traffic Ordinance, anyone who knowingly makes a false statement faces a maximum penalty of six months in jail and a HK$5,000 (US$645) fine.
This article appeared in the South China Morning Post print edition as: Journalist denies breaking law with database search