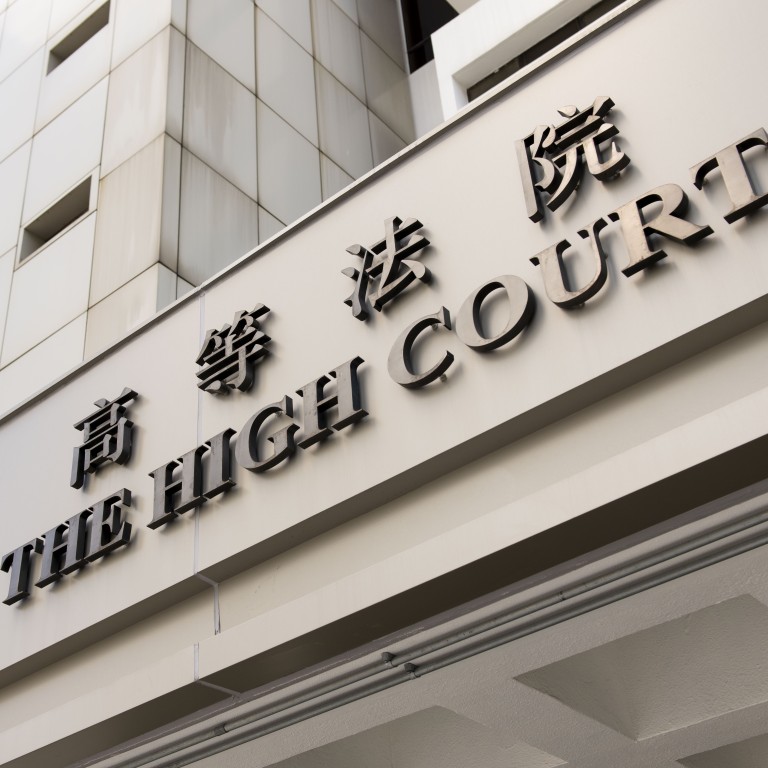 Hong Kong student sent back to jail after appeal court finds his original sentence for weapons possession was too lenient
Prosecutors argue the original sentencing magistrate's judgment had been coloured by his dismay over disparities in the handling of a similar case
Both cases involved students with weapons, but in one, prosecutors declined to pursue charges against a young mainland man who sang the national anthem while brandishing a knife at protesters
A 21-year-old Hong Kong student who had finished serving a 10-day stint in jail for carrying two metal rods during
2019's social unrest
has been sent back to prison after a higher court increased his sentence to three months at prosecutors' request.
The Court of Appeal on Thursday jailed defendant Szeto Ho-san for a second time for possessing offensive weapons in a public place, after prosecutors argued the judgment of the original sentencing magistrate had been coloured by his dismay at their decision to drop a separate case against a mainland Chinese student who had been charged with the same offence.
The disparity in the handling of the two cases had prompted acting Principal Magistrate Jason Wan Siu-ming to take prosecutors to task last August, when he "regrettably" sentenced Szeto – who studied Japanese language and culture at a tertiary institution – to jail for having two concrete-filled metal rods in his rucksack in Sha Tin on November 5, 2019.
Szeto told police he had the rods for self-defence, citing television footage of street brawls over political differences that broke out during the anti-government protests. The student was not accused of being part of any protest violence himself.
In the other case, over which Wan also presided, mainland student Li Danshi had
brandished a knife
at a group of students protesting during the graduation ceremony at Chinese University just two days after Szeto's arrest. He sang the national anthem for 40 seconds while pointing the blade at the other students, before dropping it onto the ground.
Under caution, he said he had brought the knife to protect himself after learning that a mainland student had been assaulted by protesters at another university on the previous day.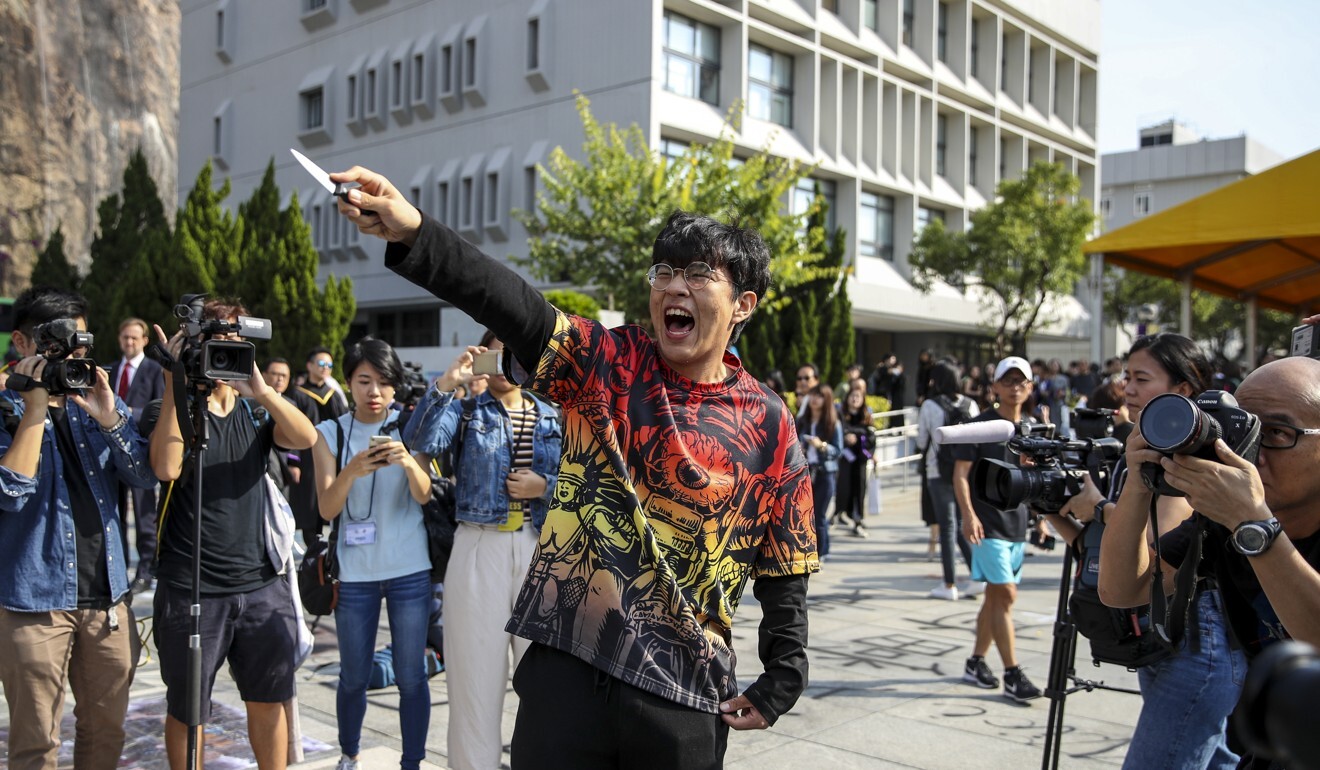 Szeto and Li were both charged, separately, with the same offence under the Public Order Ordinance, which requires a custodial sentence upon conviction.
Prosecutors, however, agreed to withdraw the charge against Li on the condition he be bound over at HK$2,000 (US$258) for two years, after finding his claim of self-defence made it unclear whether he had intended to use the knife to hurt others. They also referred to his clean record, young age and good background in deciding to let him off.
Magistrate Wan questioned that decision, saying the incident appeared more serious than many others involving the same charge during the protests, including ones in which laser pointers were deemed offensive weapons.
Prosecutors, meanwhile, refused to offer Szeto the same leniency, and pressed ahead with the charge, despite Wan's suggestion they reduce it to one of possessing offensive weapons under the Summary Offences Ordinance, which permits non-custodial sentences.
In his sentencing remarks, Wan called prosecutors' decision "harsh", and said he felt "sorry" to jail Szeto on his 21st birthday. The magistrate set a starting point for sentencing at 15 days in jail after taking into consideration the fact that Szeto did not use the rods, which he noted were relatively less dangerous weapons. He the shortened the term to 10 days to reflect Szeto's guilty plea.
Applying for a sentence review on Thursday, senior assistant director of public prosecutions Margaret Yu Kwok-wai argued Wan had deviated from the usual sentence for the offence in question, which was often accompanied by months in prison.
Yu also accused the magistrate of losing sight of the need for deterrence against similar offences at a "difficult" time during the unrest.
"We believe the magistrate should not have compared this case to another," the prosecutor said, stressing the justice department was entitled to decide on the charge in each case.
The three judges presiding over Thursday's hearing unanimously ruled to allow the application, and set a starting point for sentencing at eight months in jail for Szeto, before shaving off five months in consideration of a range of mitigating factors.
Separately, a 16-year-old teen convicted of assaulting a police officer during an October 2019 protest was sentenced to correctional training for up to nine months, after the appeal court overturned a one-year probation order imposed by another magistrate.
The boy, who was 15 at the time of assault in Tuen Mun, was sent to Lai Chi Rehabilitation Centre, with judges also reiterating the need to deter offences involving violence.
This article appeared in the South China Morning Post print edition as: Student in metal rods case sent back to jail