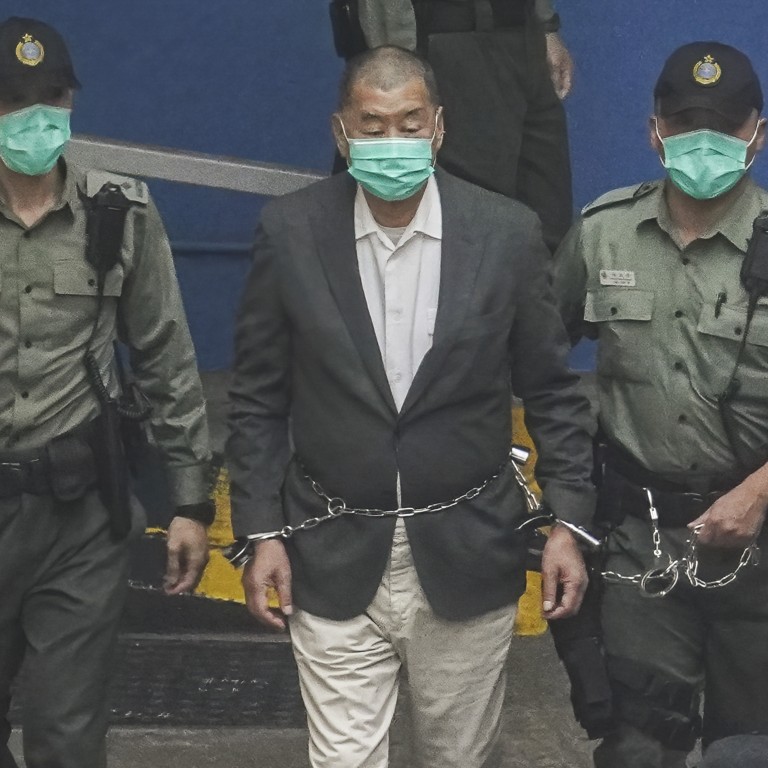 Hong Kong media tycoon Jimmy Lai arrested in connection with case of 12 fugitives who tried to flee to Taiwan
Apple Daily founder already held in maximum security prison and charged under national security law
Lai accused of 'conspiracy to assist offender' and collusion with a foreign country
Hong Kong media tycoon
Jimmy Lai Chee-ying
has been arrested in Stanley Prison and accused of helping 12 fugitives who tried to flee to Taiwan, as well as collusion with foreign forces to endanger national security.
Lai was named in a hearing at West Kowloon Court on Wednesday, in which a 29-year-old legal assistant appeared for mention and was accused of conspiring with Lai, activist Andy Li Yu-hin and others in colluding with external forces.
Officers arrested Lai, who founded the tabloid-style
Apple Daily
newspaper, on Tuesday evening under the
national security law
for "conspiracy to assist an offender", and "conspiracy to collude with a foreign country or with external elements to endanger national security" – a crime carrying a maximum sentence of life in prison.
The Post has contacted police for an official comment.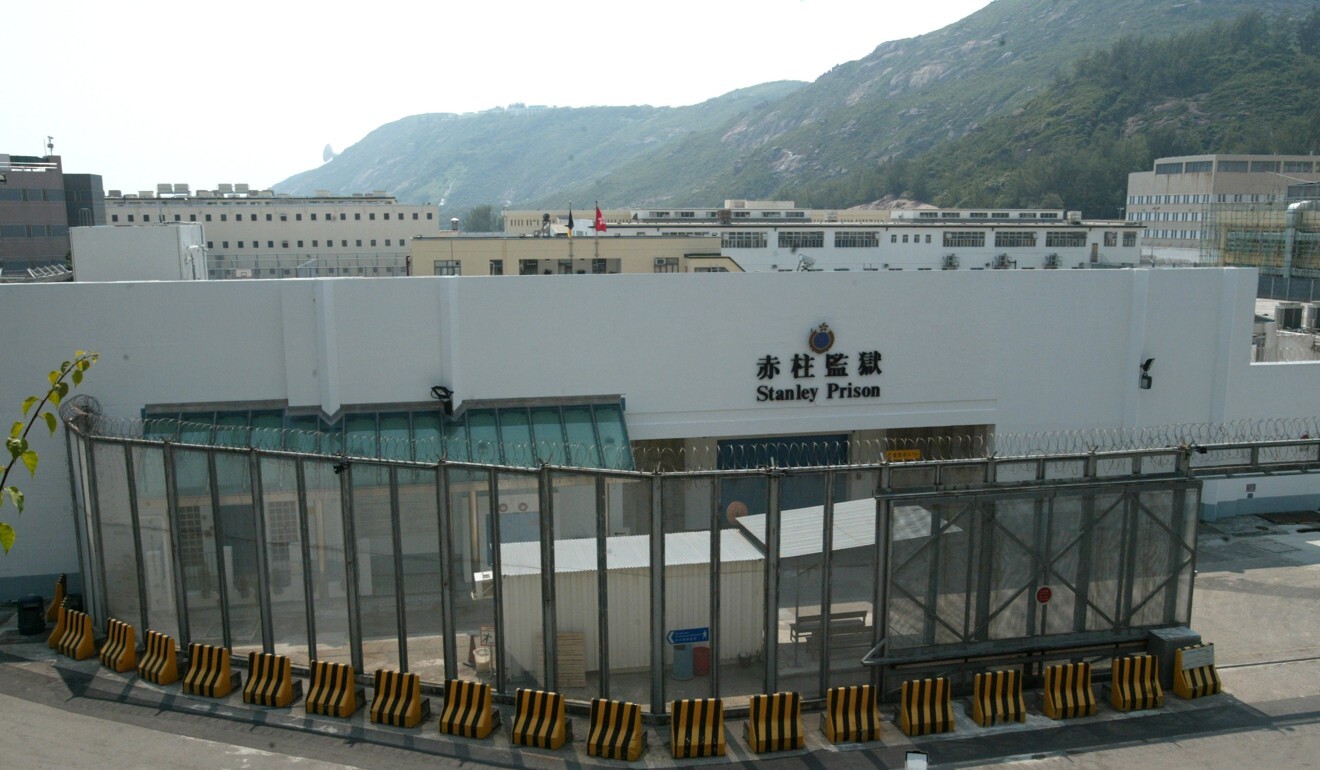 The legal assistant, Chan Tsz-wah, was also accused of conspiring with Lai, Li, and others to help Li leave Hong Kong to escape prosecution.
Prosecutors said Chan conspired with Lai, the media tycoon's right-hand man Mark Simon, Li, Lau Cho-dik, and others "to request a foreign country or an institution, organisation or individual outside the mainland, Hong Kong, and Macau … to impose sanctions or blockade or engage in other hostile activities against [Hong Kong] or People's Republic of China".
The offence was said to have taken place between last July and Monday, the day Chan was arrested. Simon and Lau are still wanted in connection with the case.
Chan, who was among nine people arrested last October on suspicion of helping the fugitives flee to Taiwan, was also charged with one count of "conspiracy to assist an offender" in connection with Li's escape attempt.
Chief Magistrate Victor So Wai-tak, one of the judges hand-picked by the city's leader
Carrie Lam Cheng Yuet-ngor
to handle national security proceedings, denied bail, and Chan was remanded in custody. The next hearing is scheduled for April 14.
Lai is currently remanded in Stanley Prison having previously been charged with fraud, and colluding with foreign forces under the security legislation.
He was granted bail by High Court judge Alex Lee Wan-tang last December, but last week the Court of Final Appeal upheld a government challenge to that decision.
Li has been accused of being a member of the advocacy group, Hong Kong Story, and was among those arrested by police on August 10 last year in a high-profile operation.
Officers also raided the headquarters of Apple Daily and detained Lai on suspicion of fraud, and breaking the national security law.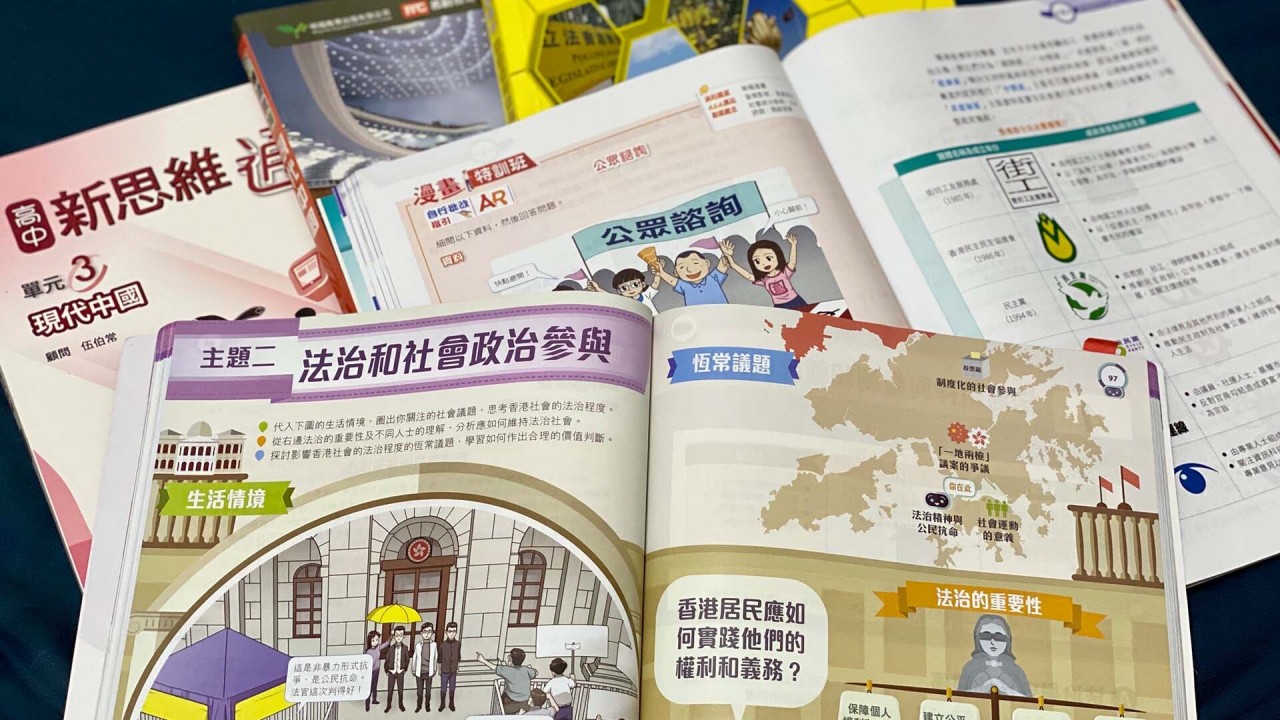 02:05
Hong Kong to teach new national security law in classrooms
Hong Kong to teach new national security law in classrooms
While Li was on bail, he and 11 other activists attempted to escape to Taiwan by speedboat, but were stopped and arrested by the Chinese coastguard.
Ten of the group were sentenced last December to between seven months and three years in jail by a Shenzhen court for illegally crossing the border, while two minors were handed back to Hong Kong authorities. Li is serving a seven-month jail term.
This article appeared in the South China Morning Post print edition as: Jimmy Lai arrested over case of 12 fugitives