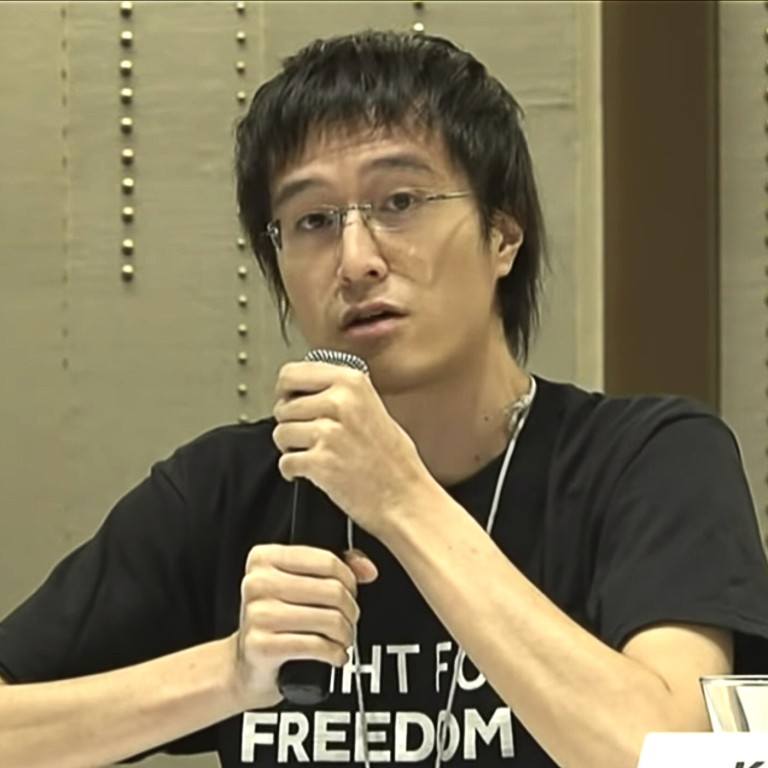 Hong Kong fugitive Andy Li's whereabouts remain a mystery after he fails to appear in court for national security law case
Prosecutors said 30-year-old was in quarantine after he failed to appear for hearing at West Kowloon Court
But Li's family say they have been unable to reach him since he was sent back from the mainland nine days ago
The whereabouts of wanted fugitive Andy Li Yu-hin remain unknown, nine days after he was sent back to Hong Kong from mainland China.
According to prosecutors, Li, who faces three charges under the
national security law
, including ­colluding with foreign forces, did not appear at a scheduled hearing at West Kowloon Court because he was in quarantine until Sunday.
But the 30-year-old's family have been unable to reach him since he returned to the city, and in adjourning the case until April 7, Chief Magistrate Victor So Wai-tak said Li would be remanded in custody by the Correctional Services Department, without saying where that would be.
Outside court, Li's barrister Lawrence Law Tat-hung, declined to reveal any further information about his client, including his location.
The Post has learned that Li is no longer represented by the lawyers he engaged before he tried to flee to Taiwan. However, the Duty Lawyer Service said that Law was not a duty lawyer as Li had never sought its service. 
Li was among the 12 activists arrested in mainland waters last summer while trying to flee to Taiwan. On March 22, Shenzhen authorities returned eight of them after they had completed a seven-month jail sentence imposed for illegally crossing the border.
According to barrister Chow Hang-tung, of the Save 12 Hong Kong Youths Concern Group, his family was "still unable to reach him", despite repeatedly asking police and the prison service where he was.
Chief Executive Carrie Lam Cheng Yuet-ngor would not be drawn on the case on Tuesday, only saying it was up to people in custody to decide whether they wanted to see family members or not.
"Our law enforcement department takes the law seriously," she said. "Every detained person will be informed of his or her individual rights, such as whether they would want to see their families and whether they would need a lawyer.
"But if this person is unwilling to exercise his personal right, then we have to safeguard that … Everyone has the freedom to choose."
Among the 12 fugitives, mainland authorities returned two underage suspects to Hong Kong in December, while the remaining two convicted of organising the escape were sentenced to between two and three years behind bars.
Eleven face charges stemming from the 
2019 anti-government ­protests
, while Li has been accused of conspiring with others to lobby foreign countries for sanctions against Hong Kong and the mainland. He was also charged with­ conspiracy, after allegedly helping offenders, and possession of ammunition without a licence.