LGBTQ
Get more with myNEWS
A personalised news feed of stories that matter to you
Learn more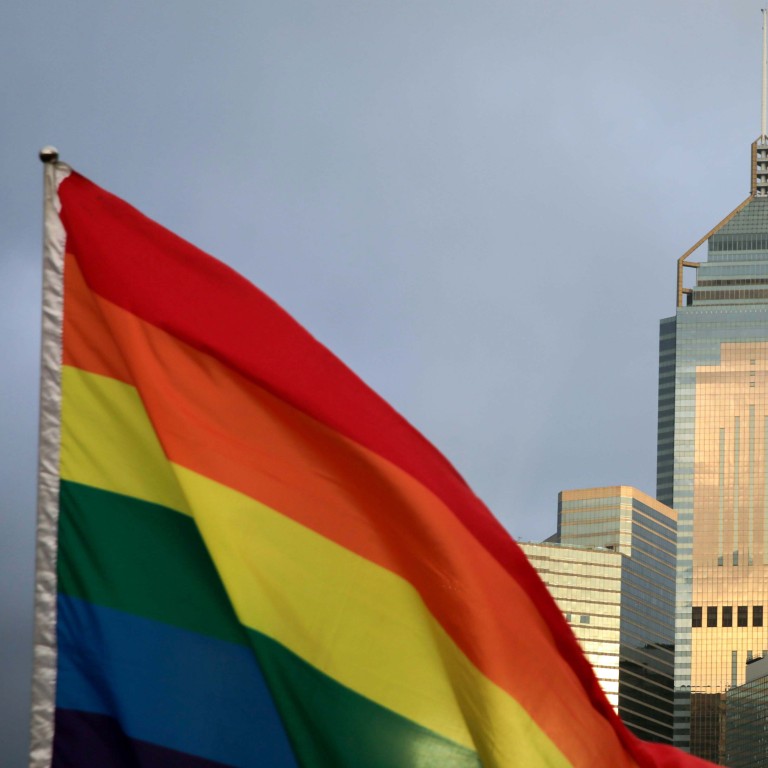 Three-quarters of transgender people in Hong Kong have considered suicide, Chinese University survey reveals
Nearly one in 10 say they have fallen victim to physical attacks in public toilets, same proportion report sexual harassment
Chinese University publishes results from Hong Kong's biggest survey of transgender people, triggering calls for new anti-discrimination legislation
More than three-quarters of transgender people in Hong Kong have contemplated suicide, while nearly one in 10 report being subjected to physical violence when visiting public toilets, according to the largest survey of its type conducted in the city.
The Chinese University (CUHK) research published on Wednesday also found that 9 per cent of people identifying as transgender said they had experienced sexual harassment.
The findings have renewed calls from scholars, activists and lawyers to introduce for the first time legislation specifically targeting discrimination based on gender identity, ahead of International Day Against Homophobia, Transphobia – better known as IDAHO – next Monday.
"Transgender people are among some of the most marginalised even within the LGBT community," said Suen Yiu-tung, director of the sexualities research programme at CUHK, who headed the survey.
"Legislation against discrimination on the grounds of gender identity is urgently needed," he wrote in the survey's recommendations.
Suen said the new survey of 234 transgender people, who were quizzed online between 2019 and 2020, will provide empirical evidence for policy design and legal debates.
Hong Kong does not have official data on its transgender population. Previous research by Suen found that at least 495 people were diagnosed with gender identity disorder between 2010 and 2015.
However, the figures are unlikely to paint the full picture as they do not include those avoiding treatment, or people travelling to places such as Thailand and Taiwan for care.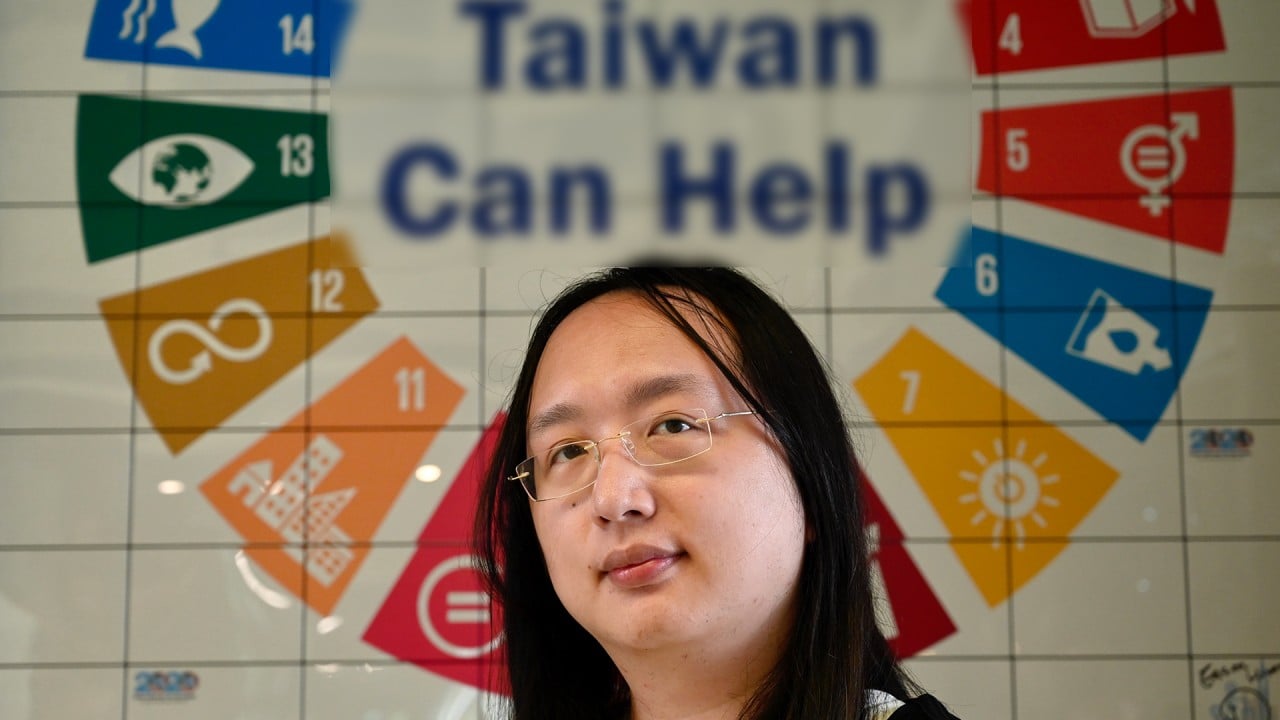 02:01
Meet Audrey Tang, Taiwan's first transgender cabinet member
Meet Audrey Tang, Taiwan's first transgender cabinet member
In the latest survey, Suen found that 76.9 per cent of respondents had experienced suicidal thoughts. A total of 25.6 per cent reached the planning stage while 12.8 per cent actually attempted suicide.
Some 42 per cent of the respondents showed levels of depressive symptoms described as moderate to severe. The comparative figure for anxiety symptoms was 34.7 per cent.
The survey – titled Excluded Lives: the Largest Scale Survey on the Social and Legal Marginalisation of Transgender People in Hong Kong – also found 76 per cent had encountered some form of rejection in their daily life, while 62 per cent said they had been victimised.
More than half said they had faced discrimination at their work, school, or during everyday transactions.
Transgender woman Joanne Leung, founder of the Transgender Resource Centre, championed the importance of anti-discrimination legislation, saying she had lost three friends, all succumbing to the pressures they felt.
The lack of gender-neutral toilets has been an issue for the city's transgender community. More than 40 per cent of those polled had been accused of using the wrong toilet, while 24.3 per cent were assaulted verbally.
About 9 per cent had been subjected to physical violence. The same percentage of respondents had faced sexual contact against their wishes.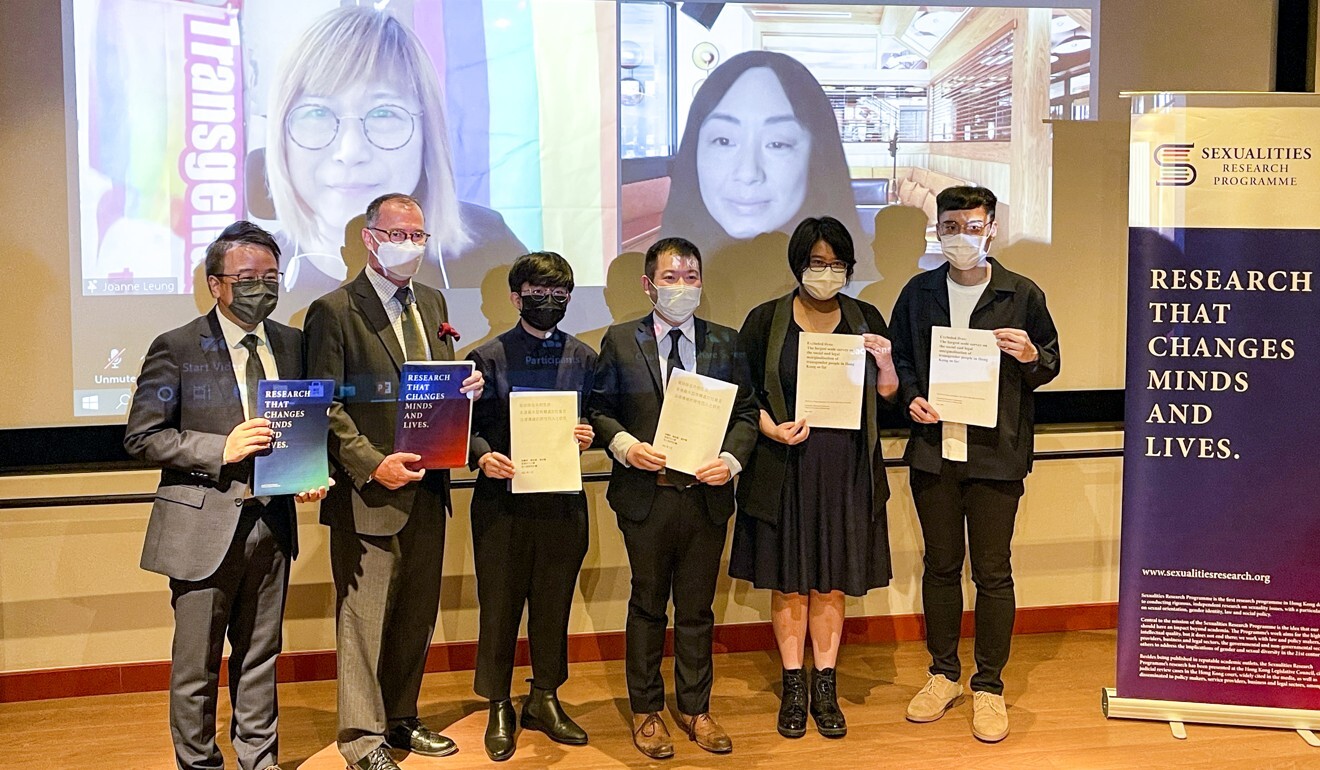 Human rights lawyer Michael Vidler said the government was supposed to have formulated a new policy on the recognition of transgender people after a Hong Kong court ruled in favour of his client in 2013.
In that case, a transgender woman, known as W, successfully sued the government for not allowing her to marry her boyfriend despite having undergone sex reassignment surgery.
The court at the time gave the government a year to review all its policies. But progress has been limited other than the establishment of an interdepartmental working group on gender recognition.
Aaron Chan Chun-tat, a pro-bono associate of DLA Piper, said the crux of the problem related to members of the public generally not interacting with transgender people, which would give people the opportunity to sympathise with their plight.
Transgender man Liam Mak Wai-hon said there should not be a requirement to undergo full sex reassignment surgery – procedures that carry risks – to secure a legal change of gender.
Separately, another survey – led by associate professor Denise Tang Tse-shang, who specialises in cultural studies at Lingnan University – found that 65 per cent of lesbians and bisexual women working in the financial sector said they had encountered a glass ceiling in their careers. The research team noted an urgent need for employers to build inclusive workplaces for the LGBT community.
If you are having suicidal thoughts, or you know someone who is, help is available. For Hong Kong, dial +852 2896 0000 for The Samaritans or +852 2382 0000 for Suicide Prevention Services.
In the US, call The National Suicide Prevention Lifeline on +1 800 273 8255. For a list of other nations' helplines, see this page.
This article appeared in the South China Morning Post print edition as: Suicide on minds of three-quarters of transgender people