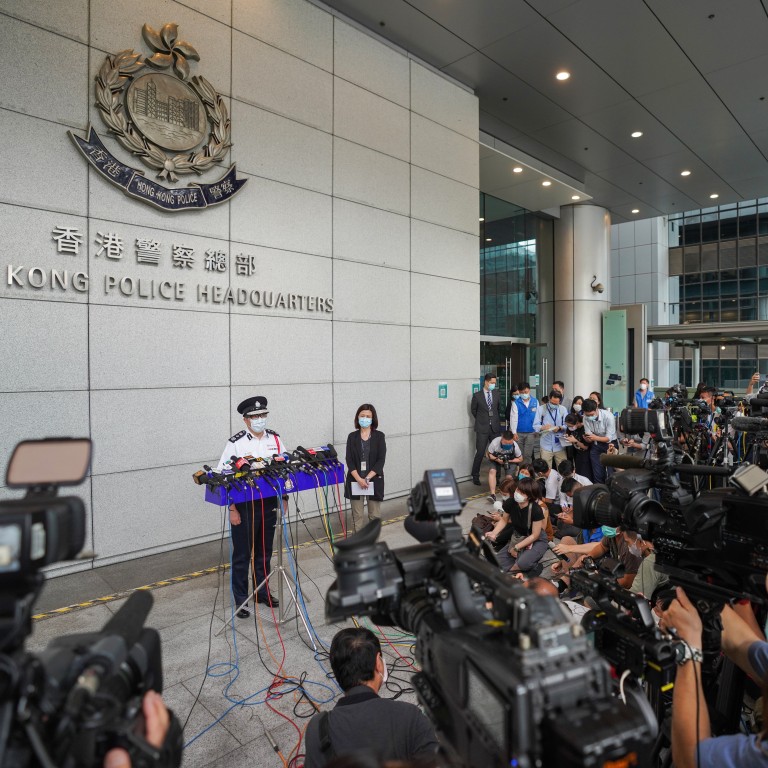 Hong Kong police national security director caught in massage parlour raid cleared of illegal or immoral conduct but force reveals sex services provided on premises
Anti-triad team tasked to investigate the case involving Senior Assistant Commissioner Frederic Choi has submitted report to justice department
Choi had been ordered to step away from his role for nearly a month
Hong Kong police
have cleared the No 2 officer in the force's National Security Department of any illegal or immoral conduct after he was caught during a raid on an unlicensed massage parlour, but revealed for the first time sex services were provided on the premises.
The anti-triad team tasked to investigate the case involving Senior Assistant Commissioner and Director of National Security Frederic Choi Chin-pang also revealed the raid took place in late March, more than a month before the incident came to light.
The Post exclusively reported last Wednesday that Choi had been ordered to step away from his role for nearly a month over alleged misconduct.
Hours later, Commissioner of Police Chris Tang Ping-keung confirmed the report and revealed Choi was placed on leave. But he did not elaborate on the details of the raid, including the timing of the operation and whether the parlour provided sex services.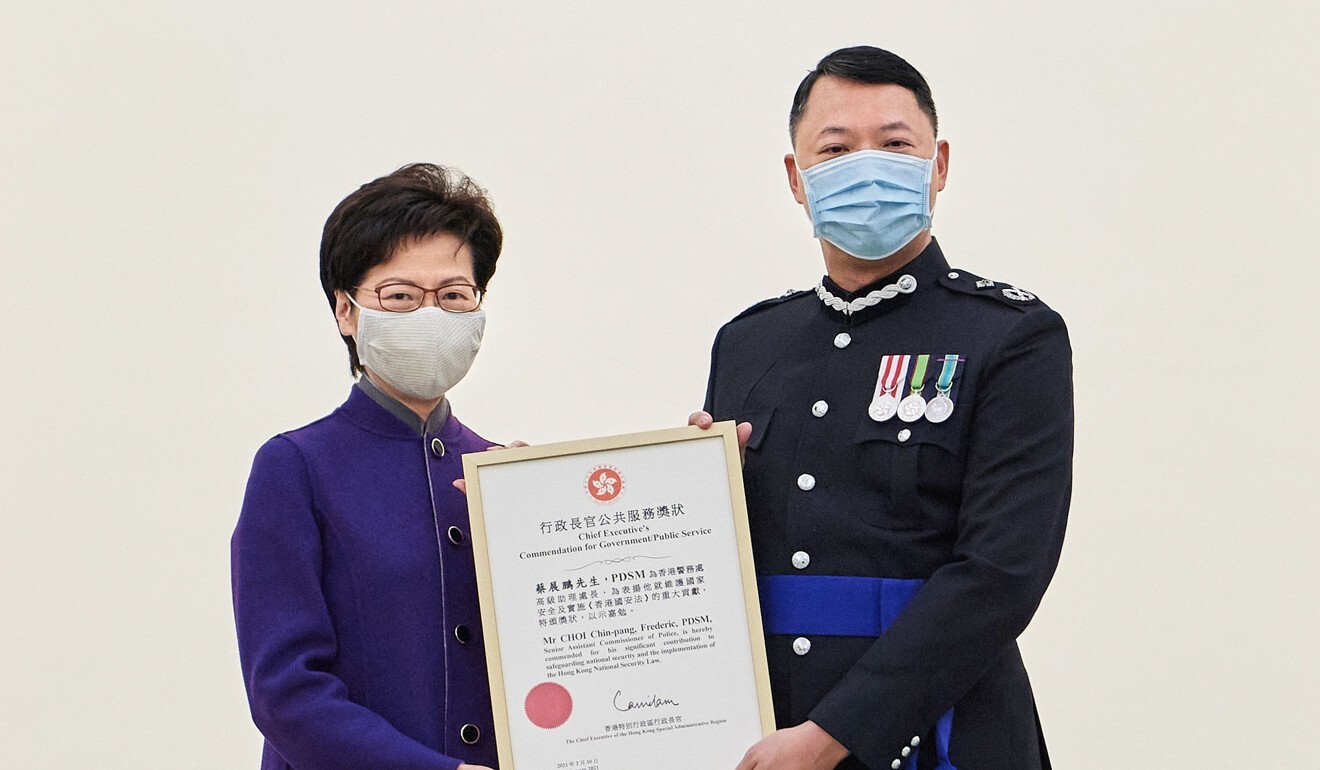 Reporting on the progress of the investigation on Tuesday evening, Chief Superintendent Ryan Wong Wai from the force's organised crime and triad bureau said the raid was conducted in late March in Wan Chai.
He also revealed that six local women were arrested for alleged prostitution on the premises.
Asked what Choi was doing in the parlour, Wong sidestepped the question. "At the time Choi was found, at this moment, we have no evidence to suggest he was doing any illegal acts or committing any immoral acts," he said.
He noted it was not unlawful to patronise an unlicensed parlour, but the force had investigated Choi out of concern about his integrity as a police officer.
Wong further revealed that investigators had looked into the number of visits Choi made to the parlour, but did not disclose details as they were awaiting advice from the Department of Justice.
He said Choi would remain on leave. A police spokesman later said the force was still investigating whether Choi had breached any internal rules.
Asked if Choi should be suspended, Wong said: "That would be a question for senior management of the police."
Wong was also pressed on why police had withheld details about the investigation when the operation was conducted in late March.
"It was because, right from the beginning when we took over this case, we conducted a very thorough investigation that needed time," Wong said. "Before we had gathered all the evidence or concluded our investigations, it would be unfair to disclose any case details."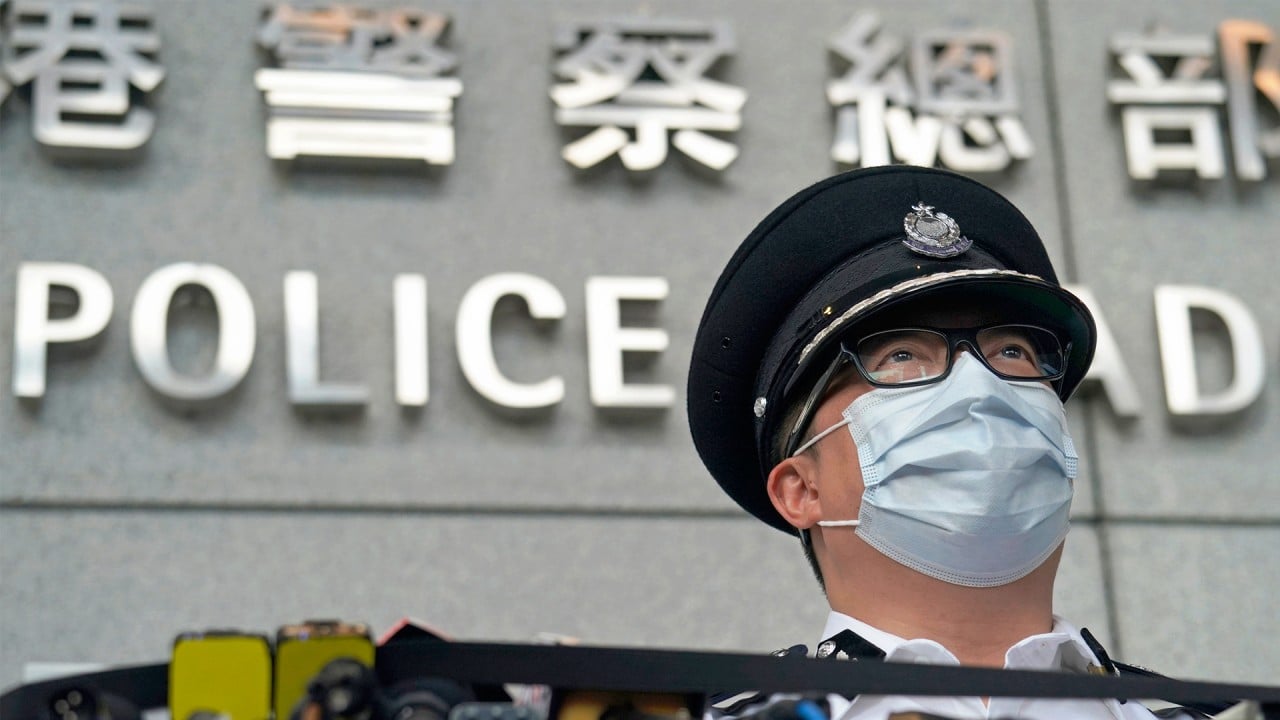 00:50
Hong Kong police investigate top national security officer caught in massage parlour raid
Hong Kong police investigate top national security officer caught in massage parlour raid
He said a report had been submitted to the justice department.
Establishments need a permit to offer massages anywhere other than to a customer's head, neck, shoulders, arms or feet. A licence is also required to provide a full-body massage to a patron by a person of the opposite sex.
Operators of unlicensed massage parlours face six months' imprisonment and a HK$50,000 (US$6,400) fine, although buying services at such premises is legal.
According to a police source, Choi had suffered from back pain for a long time but added it was no excuse for his presence in the unlicensed parlour.
Some legal experts said Choi could be charged criminally with misconduct in public office if it were proven he visited the parlour despite knowing it was unlicensed.
The police chief last week admitted the scandal would affect the reputation of the force, but it would be business as usual for the department working as a team on national security issues.
Lau Siu-kai, vice-chairman of semi-official Beijing think tank the Chinese Association of Hong Kong and Macau Studies, said the police report might not be detailed enough to win the trust of the public or mainland authorities.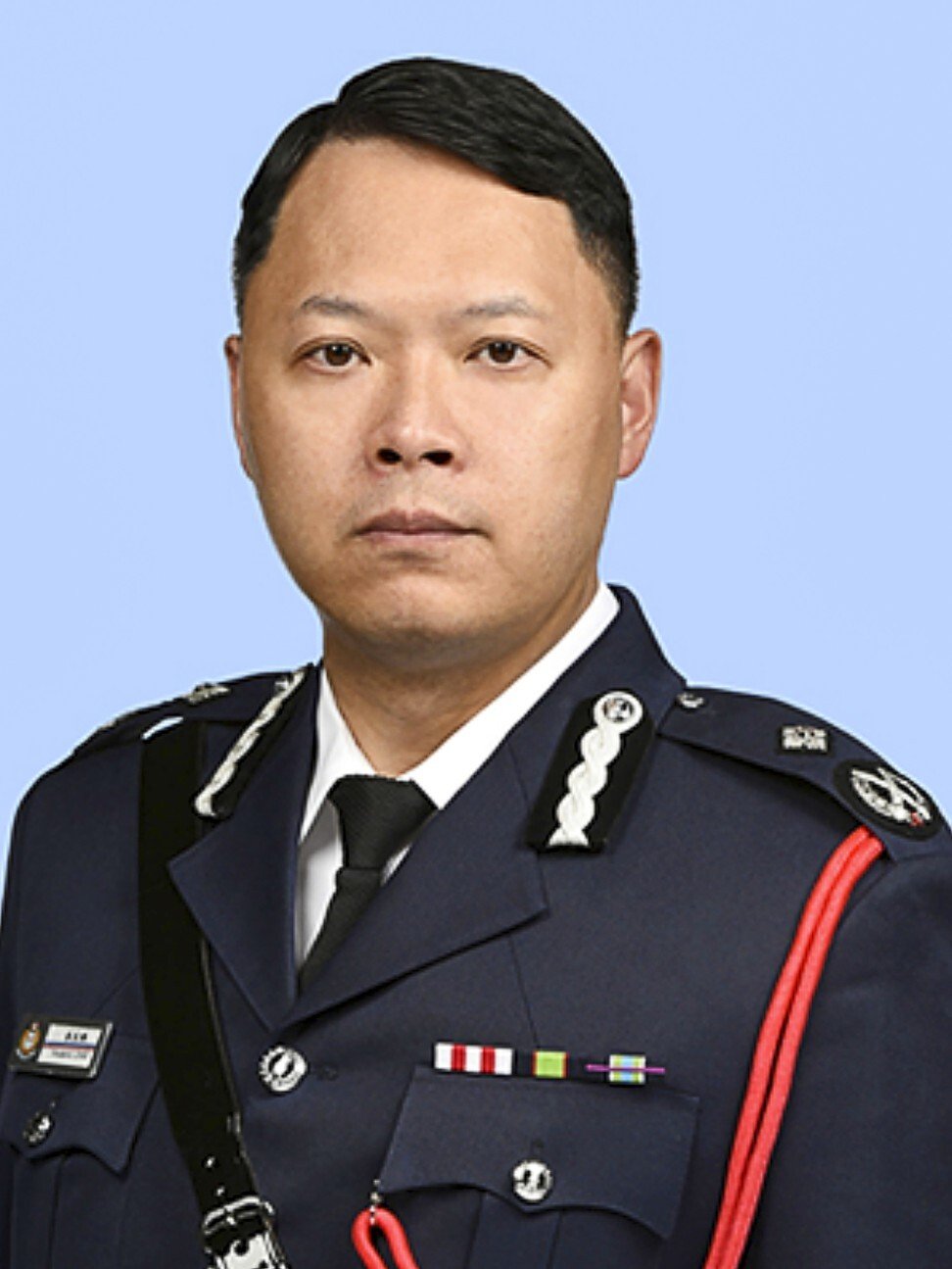 The force might need to tell more clearly what Choi had done, he said.
Lau said all the pressure had fallen on the Hong Kong government, which he believed would handle the case impartially and present the findings to Beijing with sufficient evidence to back up any decision on Choi.
Lau believed Beijing would respect the government's decision on whether to keep Choi in the national security unit set up last June upon the imposition of a law banning acts of secession, subversion, terrorism and collusion with foreign forces.
"His position is sensitive, the central government might want to check whether hostile forces were involved and had set him up," Lau said.
Lo Kin-hei, chairman of the opposition Democratic Party, expressed doubts about the impartiality of the police investigation and called for an independent review, especially as the force confirmed the incident only after the media reported it.
"Now what they mean is Choi is a gentleman, and amusingly he didn't choose to go anywhere else but a parlour that provided immoral services to enjoy a decent massage service. This is quite a special hobby," Lo said.
Andrew Shum Wai-nam, of the group Civil Rights Observer, said police should provide further details to explain why such a senior officer visited a place offering sex services.
The police chief had said the force would pass the results of the investigation and a disciplinary hearing to the Civil Service Bureau for follow-up action.
Choi joined the force in 1995 and was promoted to senior superintendent in 2014, then given the job of leading a Security Wing formation tasked with intelligence operations, investigation, analysis and liaison. He was made senior assistant commissioner and director of the National Security Department in July.
He received the Hong Kong Police Medal for Distinguished Service from Chief Executive Carrie Lam Cheng Yuet-ngor last year.
He was among seven top officers honoured by Lam for their contributions to safeguarding national security at a ceremony at Government House in February.
This article appeared in the South China Morning Post print edition as: officer found in Parlour cleared of illegal acts