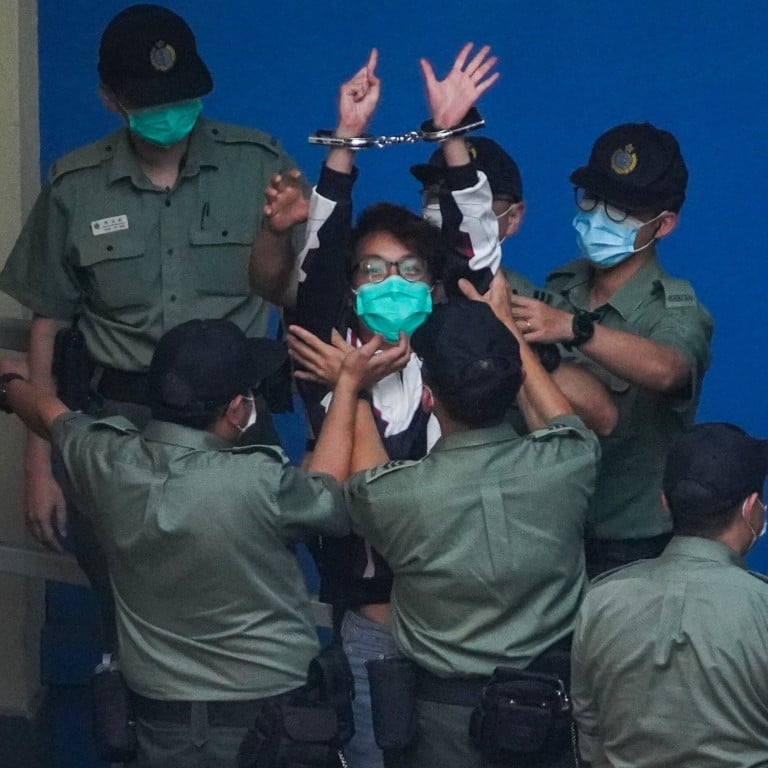 Hong Kong protests: head of activist group tells court illegal rally came after authorities denied right to lawful assembly
Civil Human Rights Front convenor Figo Chan is on trial along with media tycoon Jimmy Lai and eight others for organising unauthorised National Day protest
After pleading guilty and ahead of sentencing, they seek to put distance between them and the violence that erupted during the procession
The head of a civil-rights group behind some of Hong Kong's biggest protests told the District Court on Monday that he and his co-defendants, including media tycoon
Jimmy Lai Chee-ying
, would not be on trial for organising an unauthorised rally two years ago if they had been allowed to lawfully exercise their right to assembly.
Civil Human Rights Front convenor Figo Chan Ho-wun, 25, was among 10 prominent opposition figures to plead guilty before Judge Amanda Woodcock last week to one count of organising an unauthorised assembly during the
social unrest
and remanded in custody ahead of sentencing this Friday.
The court heard that police had rejected the front's application for permission to stage a rally in Causeway Bay and Central on National Day on October 1, 2019.
But according to prosecutor Priscilia Lam Tsz-ying, several defendants encouraged the public to take part and all of them marched with thousands of protesters towards Central, with riotous incidents erupting along the way.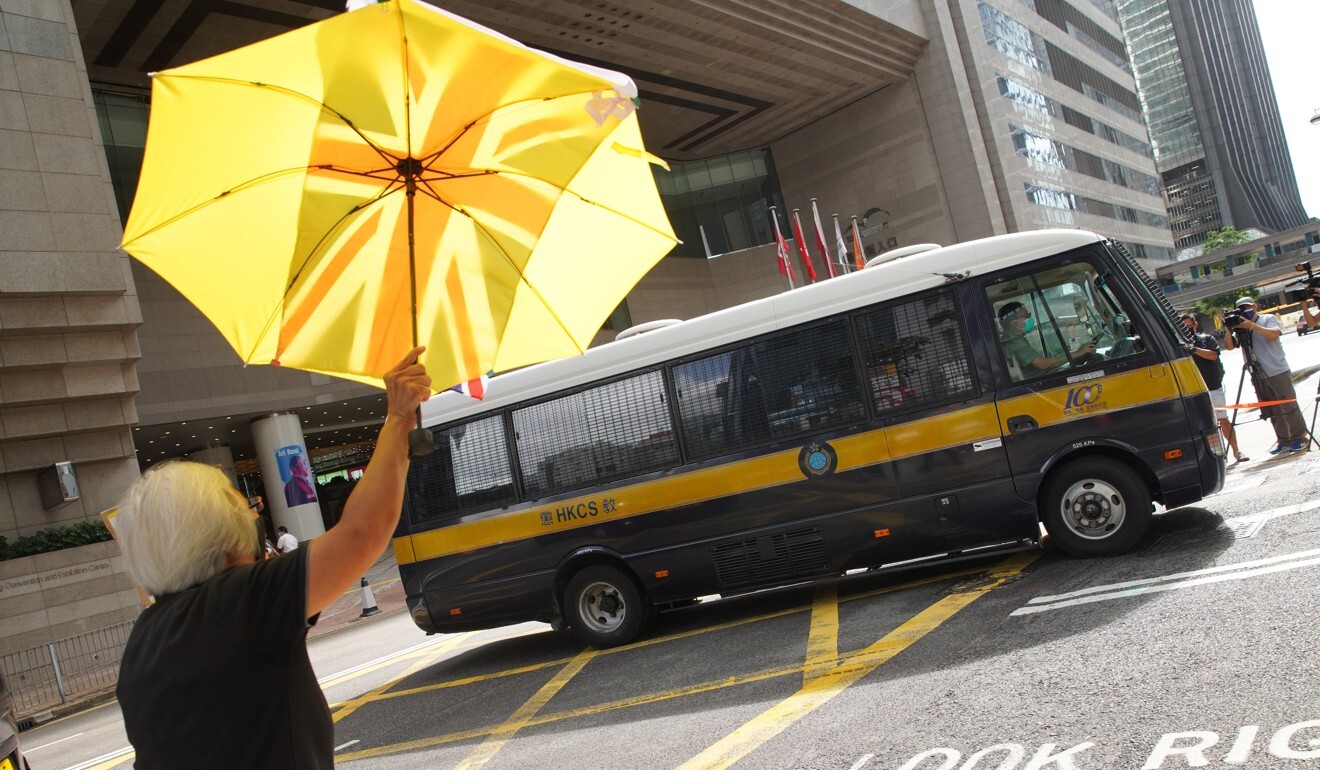 In mitigation, Chan said video footage submitted by the prosecution only showed the violent incidents during the "national mourning procession" and the defendants had always asked people to make their demands heard peacefully.
The march came after the government had ignored the public's calls to withdraw an extradition bill for months in a campaign that expanded to include other concerns such as police use of force and universal suffrage, he said. The bill was shelved in September of that year.
"If people can make their demands known under reasonable circumstances it is not necessary for me and other defendants to take civil disobedience and stand before this court," Chan said after firing his lawyer, Hectar Pun Hei SC, so he could address the court directly.
Lai's counsel Graham Harris SC said the 73-year-old founder of Next Digital, which publishes the Apple Daily tabloid, only became involved on the day and did not play a prominent role during the rally or incite violence.
"Whilst it cannot be argued that the coincidental violence should be ignored, the focus and the court's duty in sentencing these defendants is to ensure they are punished properly for their wrongdoing."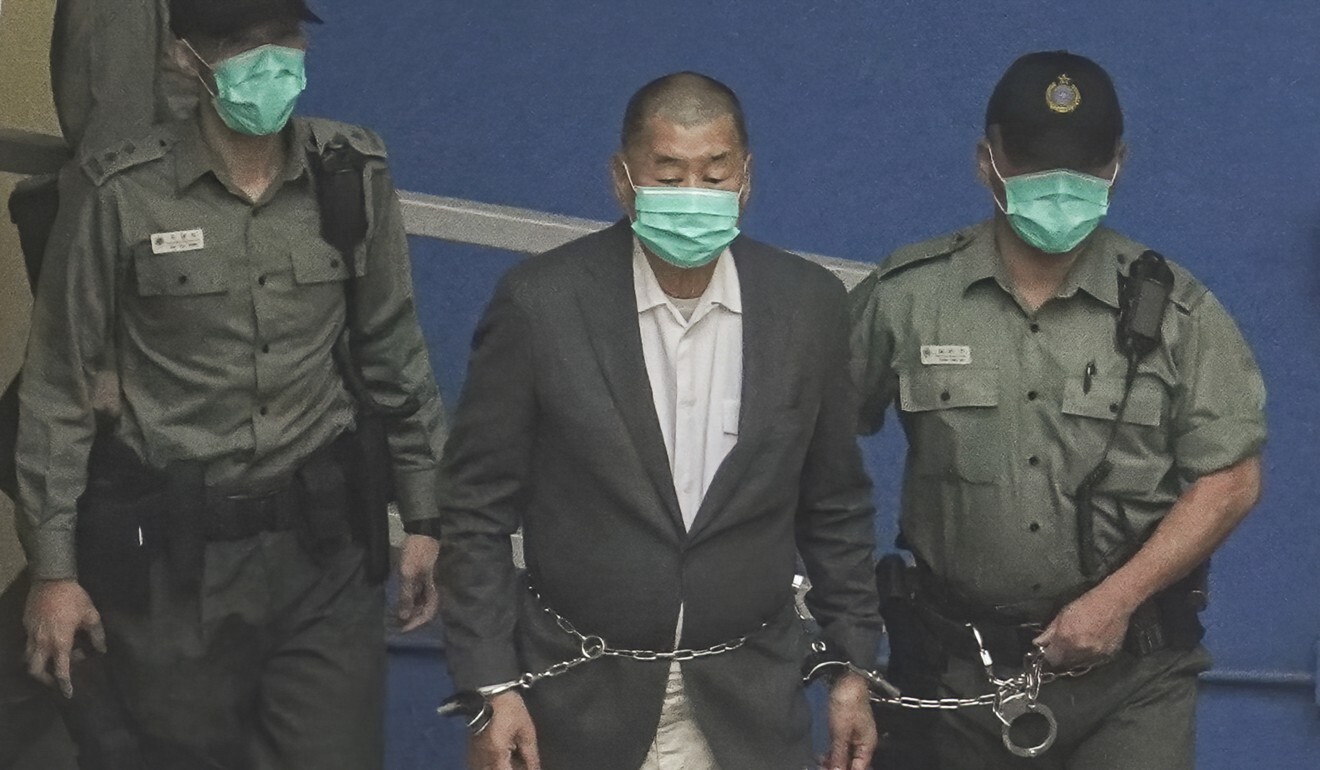 Lai was jailed in April for 14 months over two unauthorised assemblies in 2019 and Harris urged the court to allow his client to serve a significant portion of the upcoming sentence concurrently, noting Lai's blood pressure had risen since his incarceration.
Barrister Chris Ng Chung-luen, for Labour Party members Lee Cheuk-yan and Cyd Ho Sau-lan, said no evidence showed the defendants had incited violence during the march. The violence occurred two hours after the group holding the leading banner, which included the defendants, had left.
Lee was also sentenced to 14 months after being convicted along with Lai in April, while Ho was jailed for eight months.
In a letter to the court, Lee wrote that he had strived for democratic reform in China for more than 40 years, describing his advocacy as "unrequited love" for his country, which he believed ought to protect the freedom and dignity of its citizens.
Ho wrote that peaceful assembly, as expressing the voice of the opposition, was beneficial to the community and the government had a duty to listen.
Pun, who is defending "Long Hair" Leung Kwok-hung of the League of Social Democrats, also drew the court's attention to the defendants' repeated reminders for peaceful protests.
But the judge countered: "Just because you keep saying it doesn't mean it's going to happen in this context."
Pun stressed a defendant was liable only when he or she incited and took part in the disorder, adding the offences had arisen out of exercising the right to peaceful assembly.
"I plead guilty," Leung wrote. "But I do not admit wrongdoing … because I have a clear conscience."
Leung is serving an 18 month sentence handed down at the April trial, and Pun revealed his client was suffering from coronary heart disease and his condition had worsened.
Barrister Po Wing-kay for Democrats Albert Ho Chun-yan, Yeung Sum and Sin Chung-kai highlighted their "extraordinary history" of public service and called on the judge to deliver a suspended sentence, arguing a deterrent term would have a chilling effect on the exercise of rights. Ho was given a 12-month suspended sentence in April and Yeung an eight-month one.
"No benefit can possibly be served by sending these defendants to jail," Po said.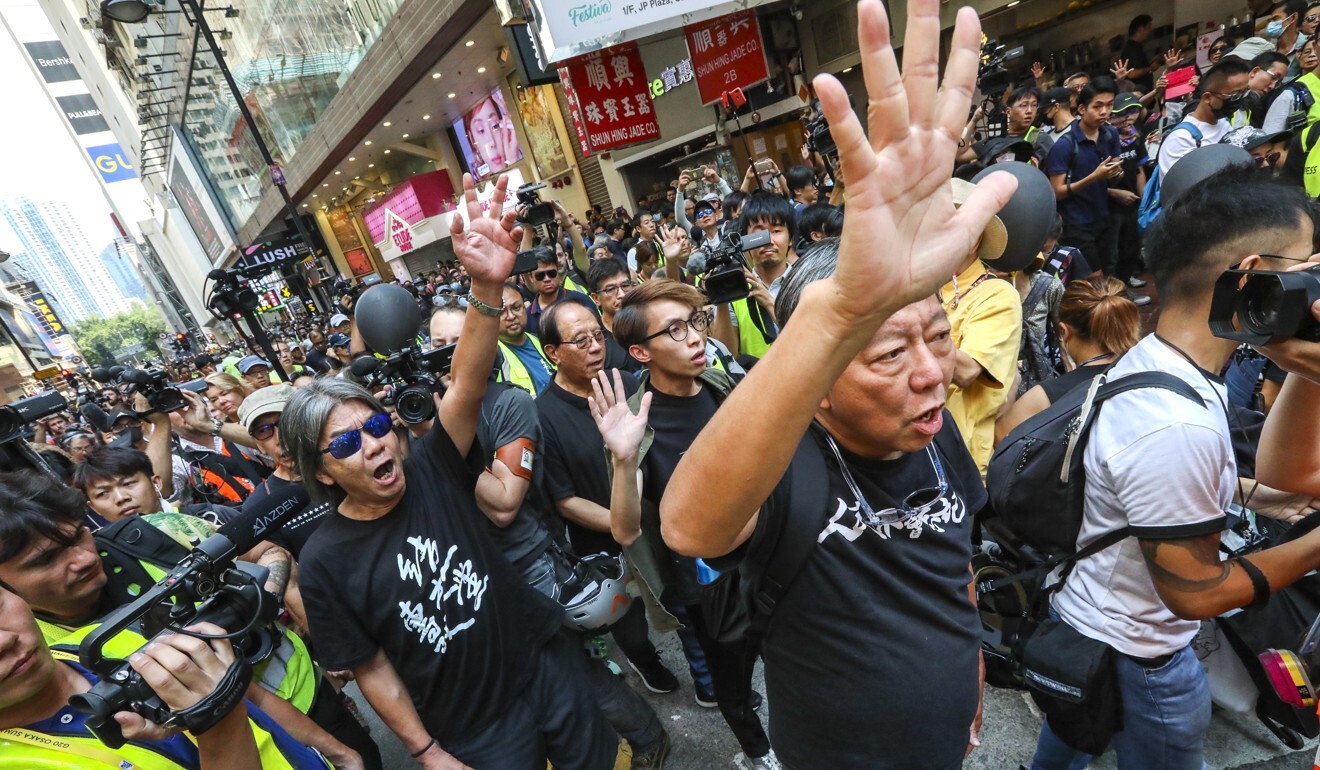 In his mitigation letter to court, League of Social Democrats chairman Avery Ng Man-yuen said: "Looking at my fellow defendants with their extraordinary history in serving this society, I believe they can do far greater good among us in society than being locked in prison."
Barrister Edward Poon Ting-bond, for Richard Tsoi Yiu-cheong of the Hong Kong Alliance in Support of Patriotic Democratic Movements of China that organises the annual June 4 vigil marking the 1989 Tiananmen Square crackdown, said his client had played a limited role in the march.
All 10 pleaded guilty to one count of organising an authorised assembly. Chan, Lee, Albert Ho and Leung also admitted to one count of inciting others to take part in an unauthorised assembly, while Ng and Tsoi pleaded guilty to an additional charge of knowingly taking part in an unauthorised assembly.
This article appeared in the South China Morning Post print edition as: Civil rights group tells of what led up to illegal rally