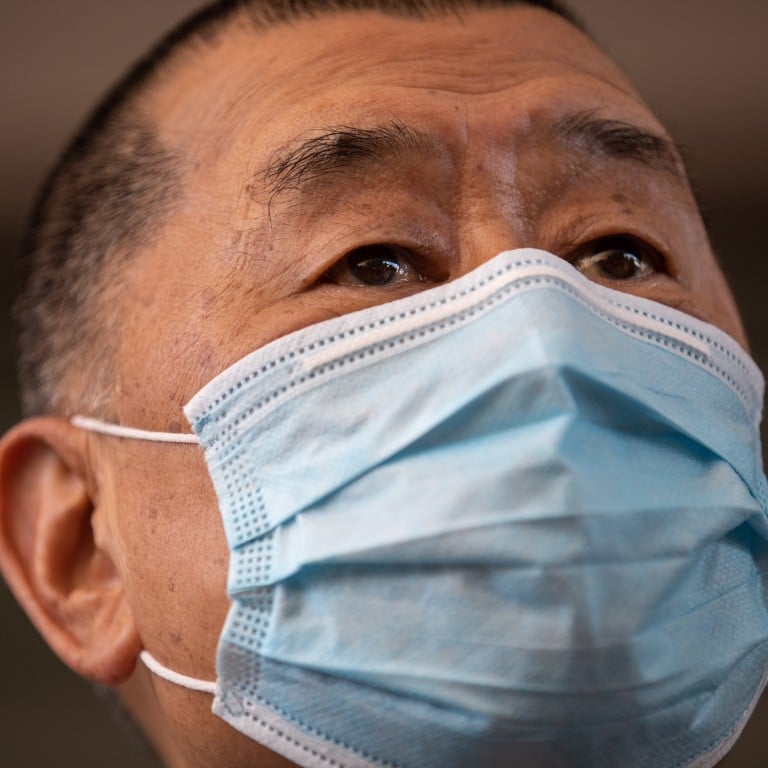 Hong Kong protests: Jimmy Lai jailed for 14 months over role in 2019 illegal rally, while co-defendants receive up to 18 months
The 10 defendants, including Figo Chan and Albert Ho, deliberately chose to break the law and challenge public order, judge finds
Despite two of the defendants receiving suspended sentences, critics call the punishments excessive and an attempt to discourage protesting
Jailed Hong Kong media tycoon
Jimmy Lai
Chee-ying was sentenced to another 14 months in prison on Friday for organising an illegal rally on National Day two years ago, while nine other opposition figures were handed terms of up to 18 months for their roles in the event.
District Court judge Amanda Woodcock said the defendants made conscious decisions to break the law and challenge public order during a volatile period in society, adding "actions have consequences for everyone irrespective of who they are".
"They did call for a peaceful, rational and non-violent procession but how naive and unrealistic was that considering what was happening on a daily basis was the opposite," Woodcock said, noting that petrol bombs were also thrown along or near the procession route, and other acts of criminal damage, arson and violence were captured on video.
After she handed down the sentences, Woodcock's office received three phone calls carrying intimidating and insulting messages directed at her and her family, a police source told the Post, adding no caller identifications were shown.
A force spokesman later confirmed a report was made at about 3.30pm seeking assistance over the calls and the Wan Chai district crime squad was investigating the case as possible criminal intimidation.
The Department of Justice said late on Friday night that judges executed their powers strictly in accordance with the law, and the government had zero tolerance for any acts that undermined the rule of law. The judiciary said it was highly concerned about the incident and that any attempt to exert undue pressure on judges was reprehensible.
Six months of the latest punishment for Lai, the 73-year-old founder of the
Apple Daily
tabloid, will run consecutively with a 14-month term he was
previously given
for his involvement in two other unauthorised protests, extending his stay in prison to 20 months.
The defendants had pleaded guilty to one count of organising an unauthorised assembly in the heart of the city on October 1, 2019, during a wave of
social unrest
.
Eight were jailed for between 14 and 18 months, while the remaining two – prominent activist Richard Tsoi Yiu-cheong and former Democratic lawmaker Sin Chung-kai – were given suspended sentences of 14 months, owing to their long public service and passive role in the crime.
Tsoi is secretary of the Hong Kong Alliance in Support of Patriotic Democratic Movements of China that organises the annual June 4 vigil marking the anniversary of the 1989 Tiananmen Square crackdown and which
authorities have banned
for a second straight year, citing Covid-19 social-distancing measures.
Prominent demonstration organiser Figo Chan Ho-wun, the convenor of the Civil Human Rights Front, was jailed for 18 months for organising the march and inciting others to join.
He was one of four defendants that Woodcock deemed most culpable because they hosted a press conference the night before the protest.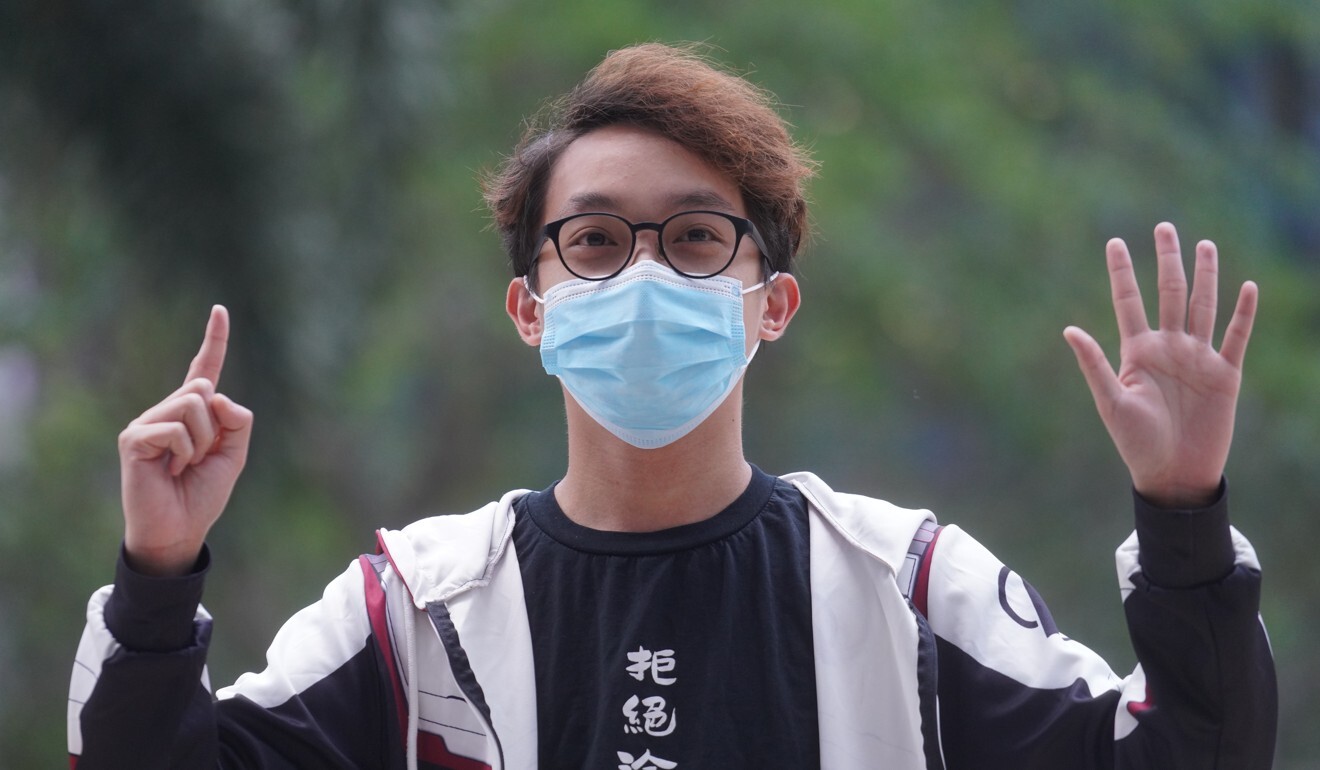 Speaking to the press afterwards, Sin said he felt heavy-hearted as many of his friends would serve nearly two years in prison, punishments he called "record-setting" and "unprecedented".
Previous convictions for organising an illegal rally had resulted in fines or community service orders, he said.
"People should be aware of the consequences – the court has changed," Sin said. "I think this is absolutely a setback for the democratic movement in Hong Kong and we have to rethink the overall strategies before we move forward."
He could lose his seat as chairman of Kwai Tsing District Council under existing rules on disqualification of public office holders convicted of a crime.
The remaining defendants were: former Democratic Party lawmakers Albert Ho Chun-yan and Yeung Sum; former Labour Party legislators Lee Cheuk-yan and Cyd Ho Sau-lan; ousted League of Social Democrats lawmaker "Long Hair" Leung Kwok-hung and his party colleague Avery Ng Man-yuen.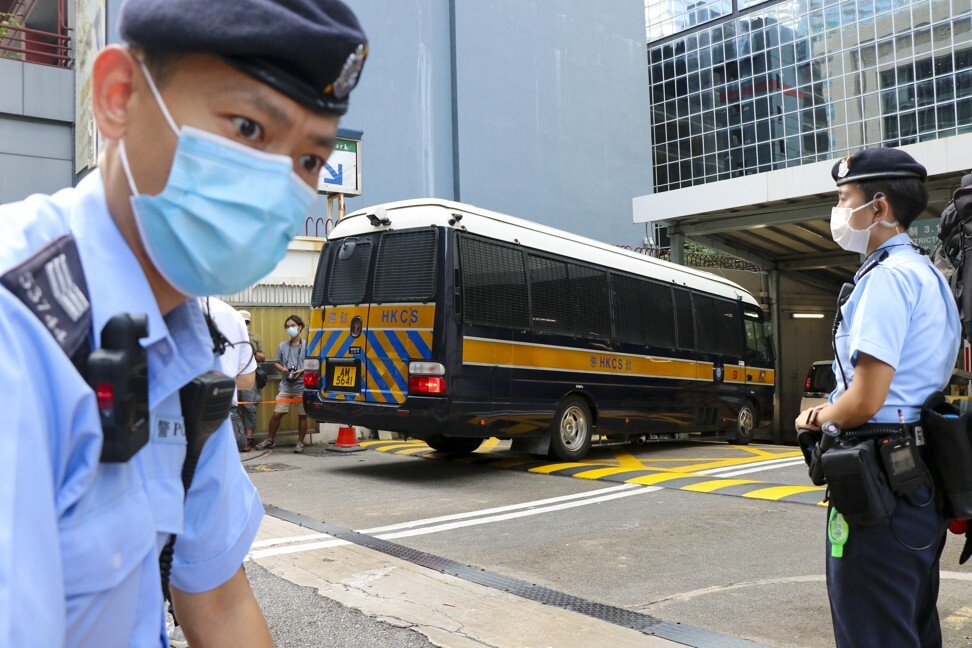 Some of the defendants were considering appealing their sentences, according to Sin, while Tsoi expressed hope that the higher court would adjust the terms to reflect protection of human rights.
Leung's wife Chan Po-ying said she believed the "very heavy" punishments would have a chilling effect on future demonstrations.
He was given 18 months, with four of them to be served consecutively with 18 months he is already serving over another protest in 2019, giving him a total of 22 months.
His wife noted that Figo Chan had no prior convictions and her husband was fined only HK$500 for the same offence in the 1990s, and just a few thousand dollars for the crime 10 years ago.
The court heard that police had rejected the front's application for permission to stage the procession from Causeway Bay to Central.
But prosecutor Priscilia Lam Tsz-ying said several defendants encouraged the public to take part and all 10 marched with thousands of protesters towards Central, with riotous incidents erupting along the way.
Chan, Albert Ho, Lee and Leung also admitted to one count of inciting others to take part in an unauthorised assembly, while Ng and Tsoi pleaded guilty to an additional charge of knowingly taking part in an unauthorised assembly.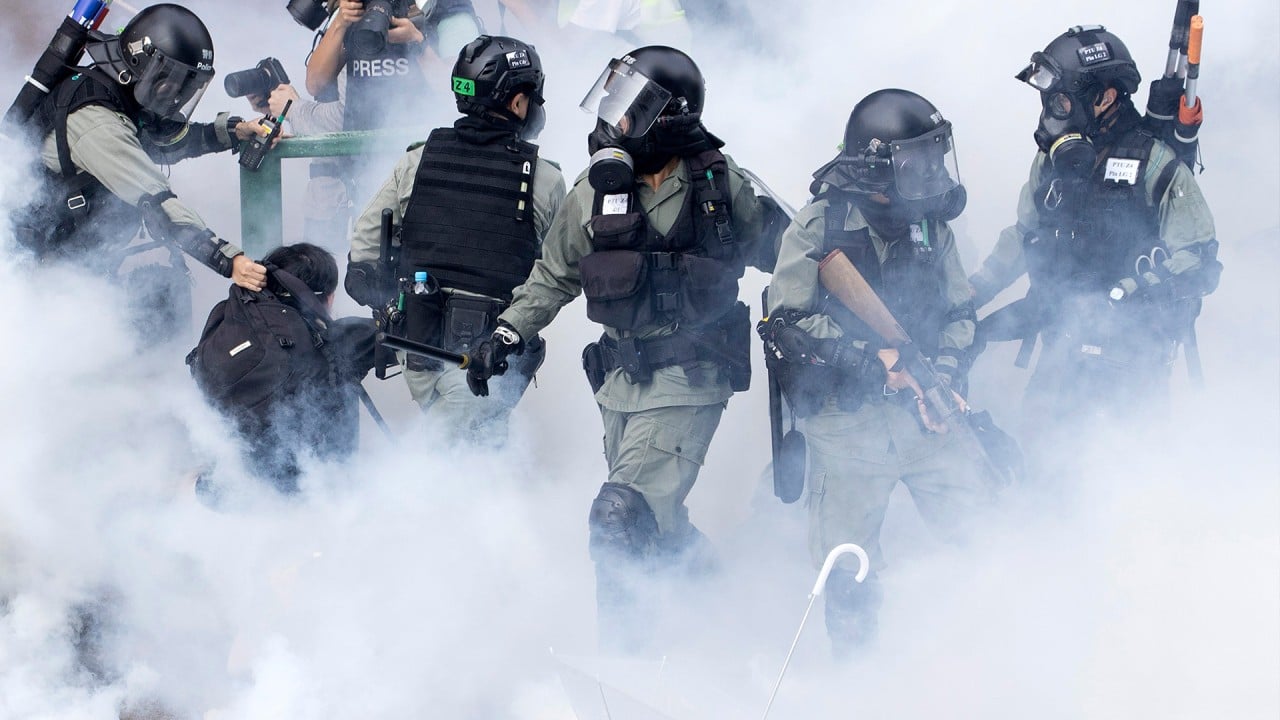 07:30
China's Rebel City: The Hong Kong Protests
China's Rebel City: The Hong Kong Protests
Albert Ho and Yeung, who were spared jail in two separate protest-related cases stemming from August 2019, were given 18 months and 14 months respectively.
Lee and Cyd Ho, who were already serving prison terms of 14 months and eight months respectively over those cases, were handed further sentences of 18 months and 14 months.
Part of Lee's new punishment will run consecutively to his previous one, meaning he will be locked up for a total of 20 months.
Cyd Ho originally saw four months of her new term added to her previous one, until Woodcock realised that was a mistake and ordered the two sentences to be served concurrently, making a total of 14 months behind bars.
Ng was given 14 months, with an additional two weeks added for violating the conditions of a suspended sentence stemming from September 2019.
The judge concluded that Chan, Lee, Leung and Albert Ho were more culpable than the others as they had encouraged public participation by arranging a press conference the day before the rally to ensure maximum publicity, which was further amplified by Chan's Facebook posts.
The four faced 24 months and their co-defendants 18 months, but the terms were reduced by a quarter owing to their guilty pleas.
While a number of defendants said they committed the offences as acts of civil disobedience, the judge found the motive was not a significant mitigating factor, considering the violence of the march.
The rights of assembly and expression were constrained by limits, Woodcock said, noting the Court of Final Appeal ruled in 2005 that the requirement of notifying authorities of demonstrations was constitutional after Leung had challenged the law.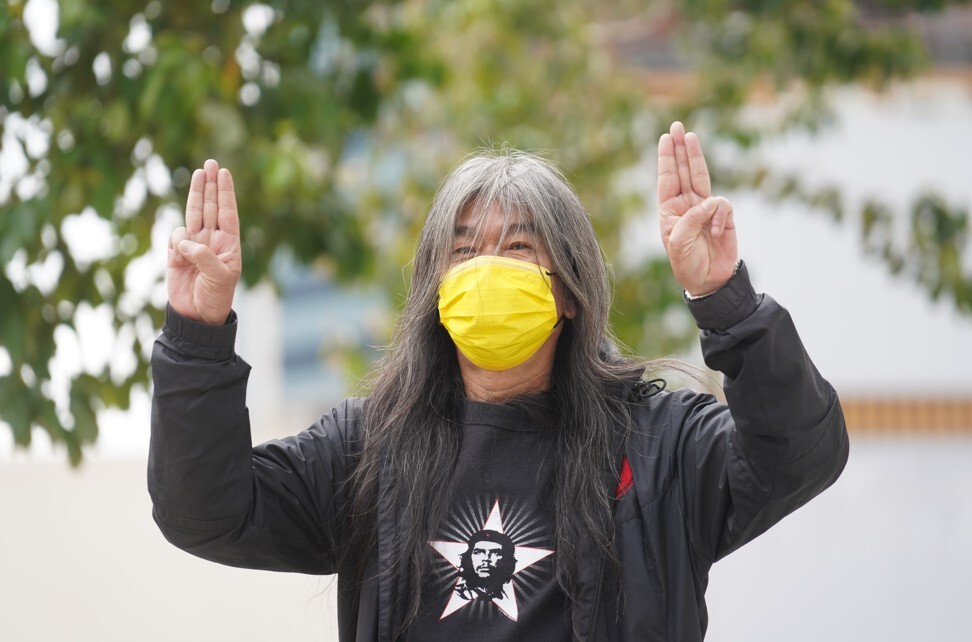 Given that all of the defendants were well versed in the Public Order Ordinance and the law in general, Woodcock said she did not agree they genuinely believed their claims the police's refusal to allow the march breached their rights.
"It was publicly said by many and over and over again that their rights have been suppressed, the law is unfair and they have been deprived of their freedom," she said. "By saying it over and over again does not make a statement come true or mitigate the circumstances."
The judge concluded deterrent sentences must prevail over considerations of good character, previously clear records or personal mitigation in all but exceptional cases.
Samuel Chu, managing director of the Hong Kong Democracy Council, said the group was outraged by the sentences, which he labelled as an attempt to create maximum terror and deterrence in the lead-up to the anniversary of the Tiananmen Square crackdown.
This article appeared in the South China Morning Post print edition as: Jimmy Lai's prison stay extended over role in illegal rally