National security law: former British top judge to quit Hong Kong's highest court with the 'jury still out' on Beijing-imposed legislation
Baroness Brenda Hale, president of the British Supreme Court until last year, says she will not serve a second term on Hong Kong's Court of Final Appeal
'The jury is out on how they will be able to operate the new national security law', Hale says
A former top British judge has revealed she will quit Hong Kong's highest court when her first term expires next month, with the "jury still out" on the Beijing-imposed
national security law
.
Baroness Brenda Hale, president of the British Supreme Court from 2017 to 2020, told an online conference on Thursday that she would turn down an expected offer of a second stint as a non-permanent judge on the city's Court of Final Appeal.
"I don't wish to be reappointed," Hale said according to a transcript from the conference obtained by the Post.
Her decision was first published on Friday morning by British newspaper The Times, which said the move came "as China tightens its grip" on Hong Kong.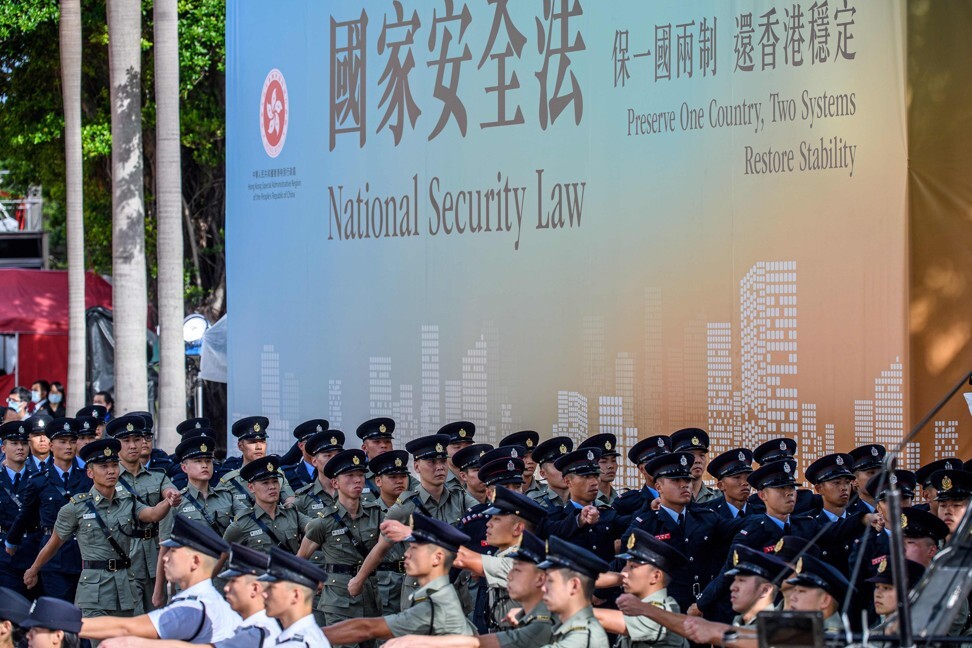 In the transcript, Hale stressed her withdrawal had nothing to do with "what's going on" in Hong Kong, but she raised concerns about uncertainties under the Beijing-imposed security law.
"Principally I cannot foresee a time when I would actually want to get on a plane to go to Hong Kong and it's not a comment on what's going on there because the other non-permanent judges are keeping a careful eye on how things are," she said.
She added that they had pressed on because this was what city residents and the Hong Kong judiciary wanted.
The 76-year-old was adamant that the city had adhered to the rule of law and judicial independence as far as its commercial life was concerned, but she was less certain about the human rights aspect.
"The problem that has arisen in Hong Kong is because of the new national security law which doesn't impinge on commercial life very much at all. It's all about protests and civil liberties and the like," she said.
"The jury is out on how they will be able to operate the new national security law. There are all sorts of question marks up in the air."
Hale has sat as a non-permanent judge on the city's Court of Final Appeal since 2018.
Last September, Australian judge James Spigelman resigned from the city's top court citing unspecified reasons related to the Beijing-decreed national security law, introduced last June to ban acts of subversion, secession, terrorism and collusion with foreign forces.
In March, British Supreme Court president Robert Reed said he would consider
resigning
as a non-permanent judge on the Court of Final Appeal should he conclude that judicial independence had been compromised.
But another British judge, Lord Jonathan Sumption, defended the city's judicial independence and made clear he intended to continue serving the Court of Final Appeal.
Sumption said he would not bow to the demands of British lawmakers for Western judges to resign following the adoption of the security law on June 30 last year.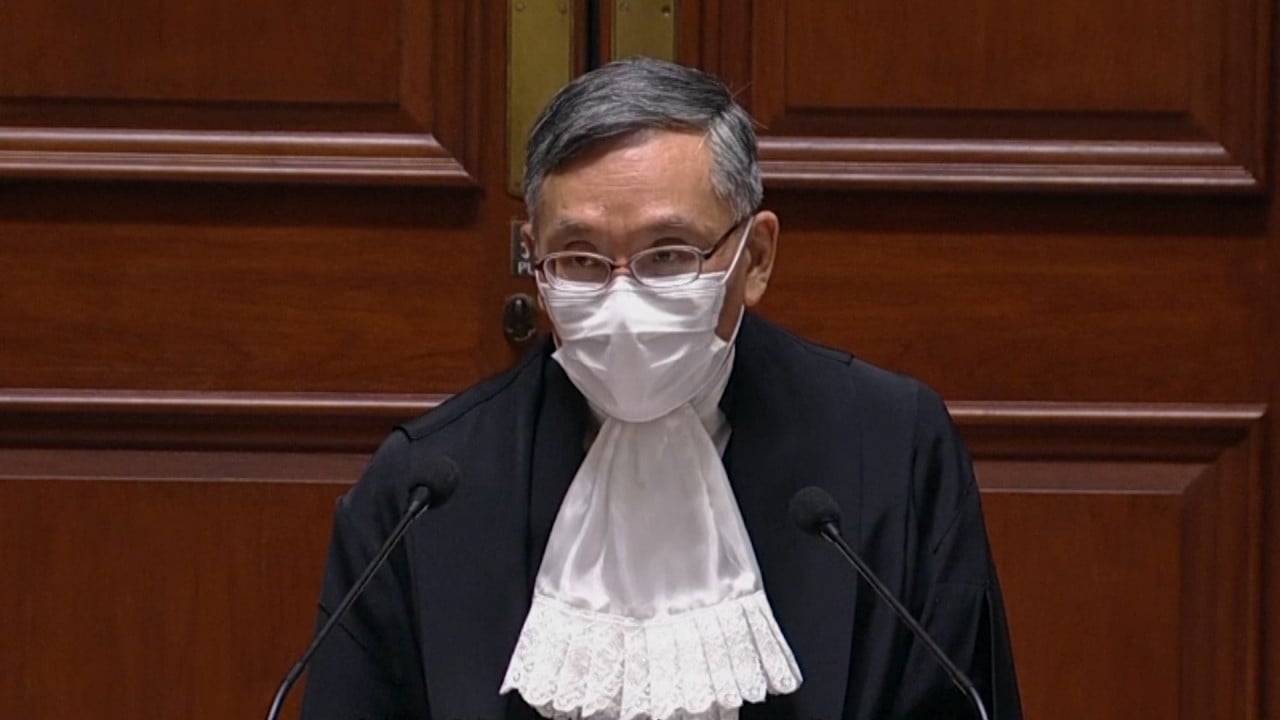 01:04
Hong Kong's new chief justice pushes back at attacks on judges
Hong Kong's new chief justice pushes back at attacks on judges
Hale would be the first retired or serving British judge to step down amid the growing debate on the role of the nation's jurists in its former colony.
After Hong Kong's return to China in 1997, the city has recruited experienced foreign judges at its top court as a core feature of its judicial system based on the rule of law.
It currently has 13 non-permanent judges, nine of which are from Britain.
Hale's departure would also mean the top court would lose one of its two female judges, the other one being Beverley McLachlin, Canada's chief justice from 2000 to 2017.
British Foreign Secretary Dominic Raab has accused Beijing of breaching its international obligations since imposing the national security law on Hong Kong a year ago.
He revealed late last year he had opened talks with the top judge in Britain over the appropriateness of the country's judges serving in Hong Kong.
However, Beijing and Hong Kong officials, as well as local lawyers, suggested Raab was putting politics over the city's rule of law.
A spokesman for the city's Judiciary said Hale had indicated her wish not to be appointed for another term for "personal reasons".
"If there are suitable candidates, the Judiciary will continue to deal with the appointment recommendations in accordance with the relevant provisions and established mechanism under the Basic Law and the Judicial Officers Recommendation Commission Ordinance," he said.