Crime
Get more with myNEWS
A personalised news feed of stories that matter to you
Learn more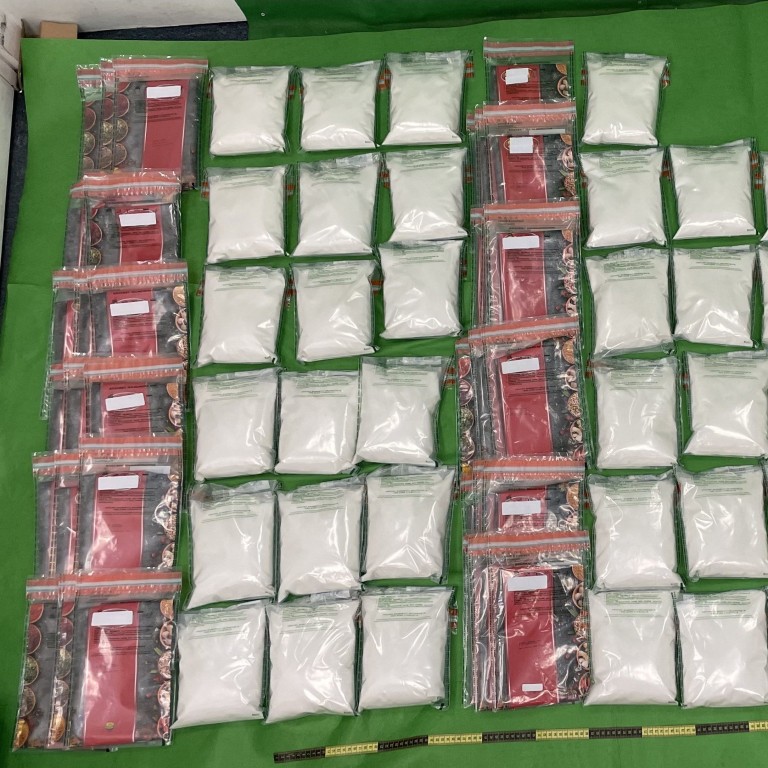 Sixtyfold increase in seizure of drugs as Hong Kong police confiscate 1.8 tonnes of cocaine and ketamine between January and May
Officer attributes dramatic rise in seizure to enhanced enforcement against sea-route smuggling
More than a quarter of those arrested were students, including a boy aged 14
Hong Kong police seized nearly 1.8 tonnes of cocaine and ketamine in the first five months of this year – about 60 times the total seizure made over the same period in 2020.
Acting chief superintendent Ng Wing-sze of the narcotics bureau also said more than a quarter of the nearly 280 people arrested for drugs-related offences during the period were students, including a 14-year-old boy.
Ng attributed the dramatic rise in seizures to enhanced enforcement action after investigations showed traffickers had been using sea routes to smuggle drugs into the city.
She said the use of drug mules had stopped because of coronavirus-related travel restrictions, adding that seaborne shipments could carry a larger volume of narcotics. Ng said the force had seized a large amount of illegal drugs this year after enhancing intelligence exchanges with customs.
In February, police made their biggest-ever seizure of ketamine, uncovering a 682kg stash valued at HK$437 million (US$56 million). The haul was shipped from Pakistan in packages labelled as containing macaroni.
Two months later, officers seized 706kg of cocaine worth HK$900 million in their largest bust of the drug in a decade.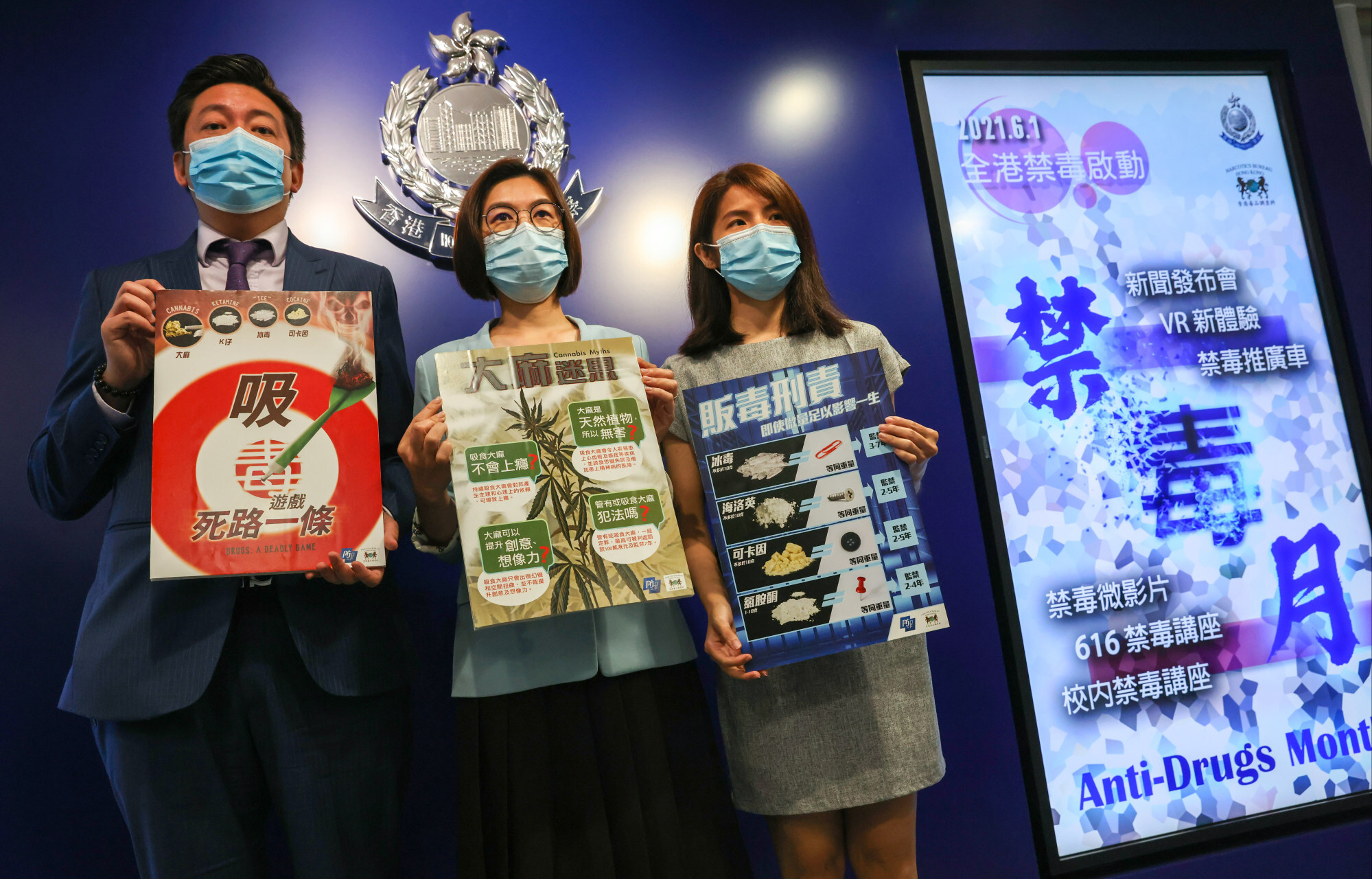 According to the latest figures, police confiscated 900kg of cocaine in the first five months of 2021, up from only 13kg over the same period last year. The haul was about 70 per cent of the 1,269kg of drugs authorities seized in the whole of 2020.
Ketamine seizures also rose sharply to 894kg between January and May this year from 17kg over the same period in 2020. The amount seized so far this year was nearly 90 per cent more than 471kg of the drug found in the whole of 2020.
The seizure of cannabis also rose by about 10 per cent to 655kg in the first five months from 598kg over the same period last year.
The number of drugs-related cases also increased by 74.9 per cent to 1,415 this year.
Ng said police also noticed that the number of people aged between 10 and 20 and arrested for drugs-related offences had risen by nearly 60 per cent to 278 this year.
Forty-four of them were aged between 10 and 15, she said, adding: "Among the 278 youngsters, 75 are students and the youngest one is a 14-year-old boy."
An increasing number of dealers used social media platforms such as Facebook, Instagram and Telegram to advertise various drugs for sale, she warned.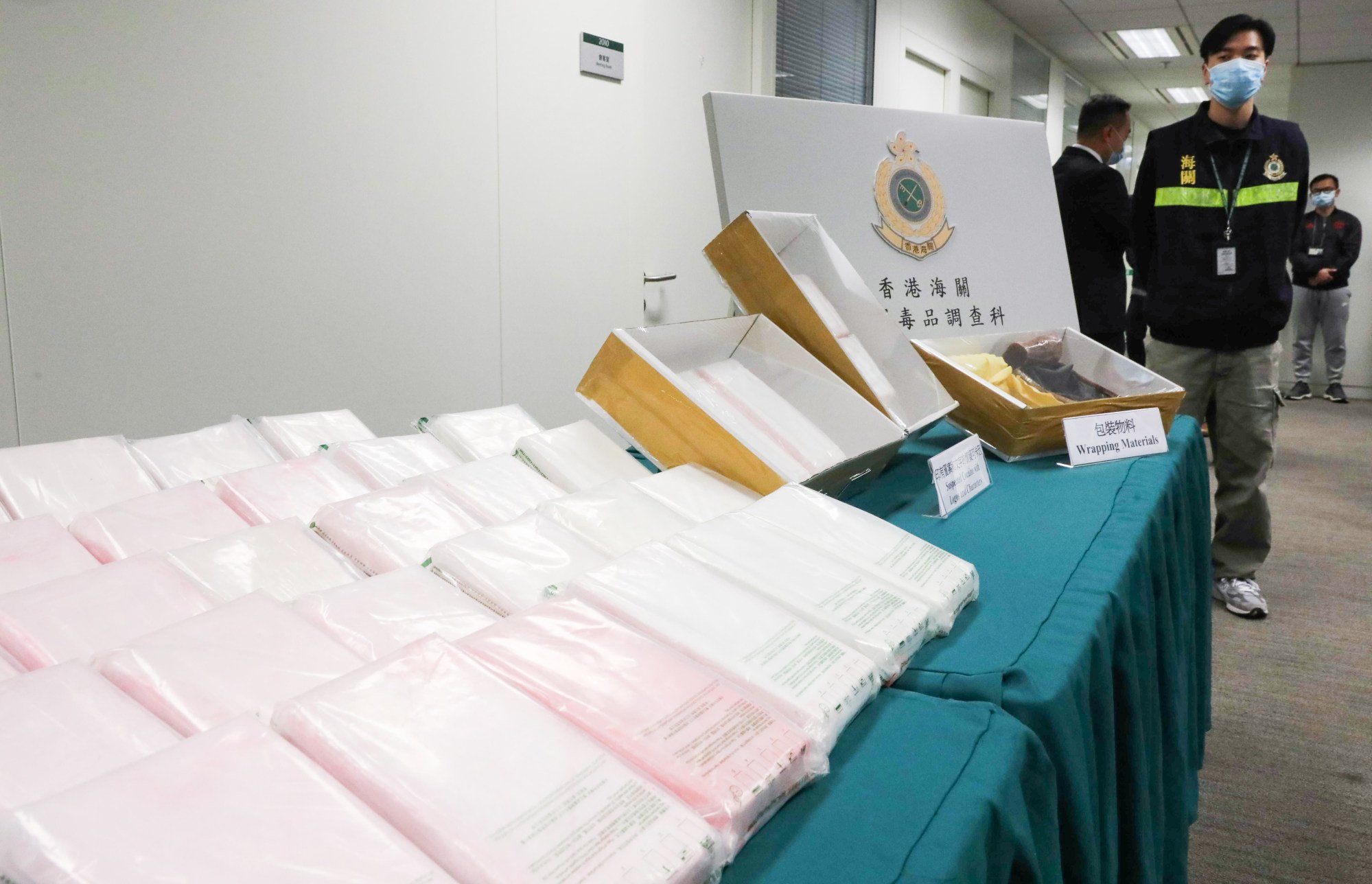 Ng said such online touting could help traffickers find more buyers and also make it easier for youngsters to contact sellers. Narcotics bureau officers would enhance cyber patrols and work with personnel from other departments to fight such illegal activities, she added.
To combat drug trafficking, the force mounted a two-week pre-summer holiday operation between May 30 and June 13, rounding up 184 people and seizing HK$51.2 million worth of illegal drugs. Ng said police would step up enforcement actions, carry out intelligence-led operations and launch publicity campaigns to deal with drugs-related activities.
In Hong Kong, trafficking in a dangerous drug carries a maximum penalty of life imprisonment and a HK$5 million fine.