Hong Kong authorities could tighten limits on number of legal aid cases individual lawyers can take on as pressure rises for reform of system
Potential measure part of ongoing review which is expected to be completed within this year, city's No 2 official reveals
Pro-establishment legislators continue to pile pressure on officials for reform of publicly funded Legal Aid Department
Hong Kong authorities could impose a tighter limit on the number of legal aid cases an individual lawyer can take on, amid rising pressure from legislators to reform the system to stop its "abuse" by anti-government protesters.
The possible measure was part of an ongoing review of the city's challenged legal aid system that was expected to be completed within this year, Chief Secretary Matthew Cheung Kin-chung told lawmakers on Wednesday.
The revelation came as pro-establishment legislators again piled pressure on officials for reform of the publicly funded Legal Aid Department during a Legislative Council meeting.
Elizabeth Quat of the Democratic Alliance for the Betterment and Progress of Hong Kong (DAB) expressed concern that the system had been abused, as fewer than 30 counsel among 1,171 on the panel of lawyers were assigned to handle about 80 judicial review-related legal aid cases in the past two years.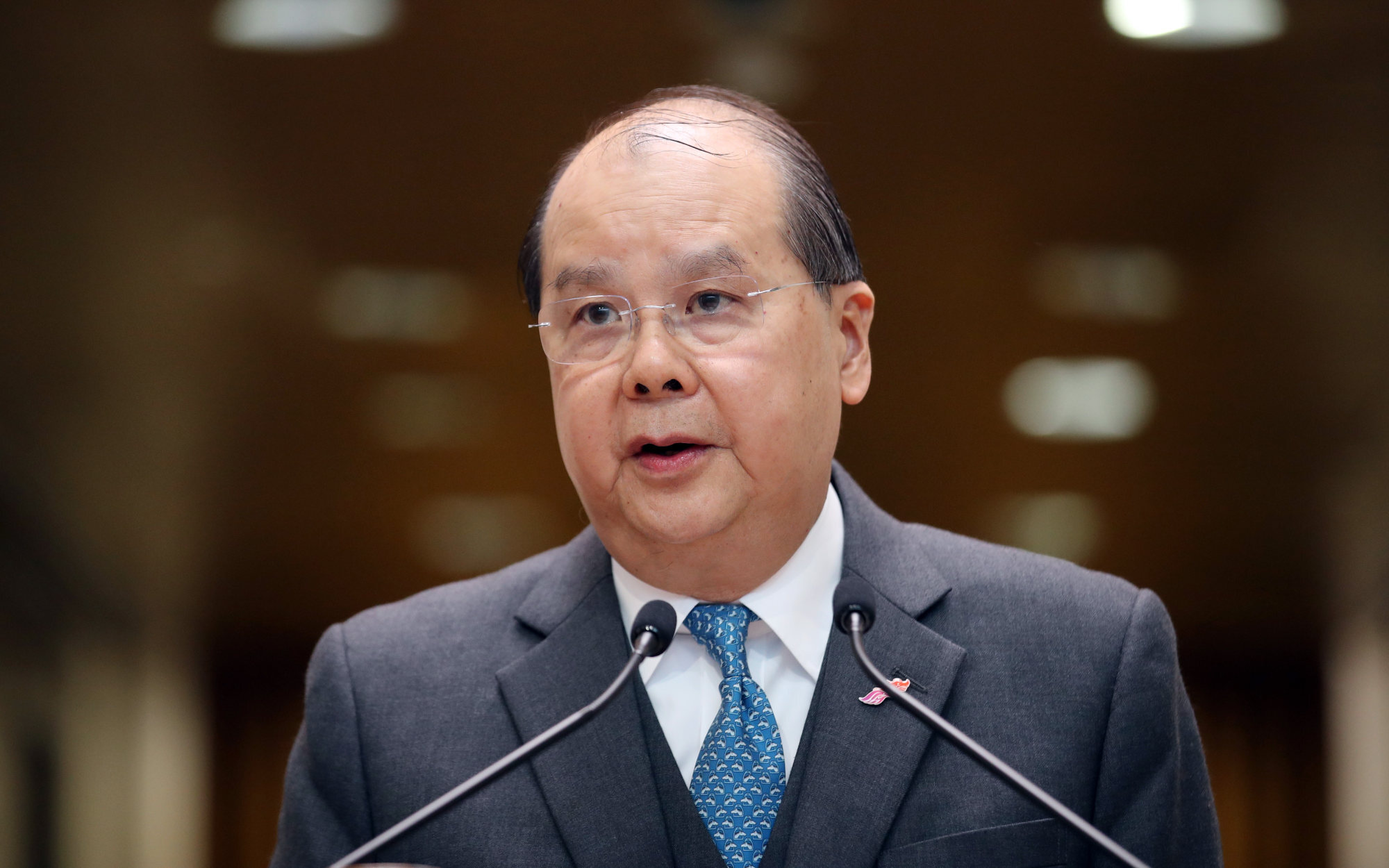 Federation of Trade Unions lawmaker Michael Luk Chung-hung cited the high-profile case of a female protester, known as "K", who claimed to have been shot in the eye by police in August 2019 and was later granted legal aid to initiate court action to block the force from accessing her medical records.
"Anyone with a discerning eye knows she had ulterior motives to hide the truth, obstruct investigations, incite black violence and mess up Hong Kong," Luk said, suggesting "public interest" should also be considered when assessing cases for legal aid to prevent potential abuse.
For the lawsuit, K appointed as her barrister Bar Association chairman Paul Harris SC, who has come under repeated attack from pro-government media outlets after he called for amendments to the national security law.
Luk also alleged that the existing protocols for allowing those receiving legal aid to appoint lawyers from the panel made the system "an automated teller machine for the 'yellow' legal circle", a reference to protest-friendly law practitioners.
Lawmaker Priscilla Leung Mei-fun, a barrister by profession, suggested the body assign lawyers to applicants, like "public hospitals assigning doctors to patients".
In response, Cheung, the city's No 2 official, said the government would liaise with the department to consider lowering the limit on the number of cases individual lawyers could take on.
"Aided persons are generally allowed to choose their lawyers, as some cases have been followed up by certain lawyers in earlier trials," Cheung said. "But we are reviewing whether cases will be too concentrated on certain lawyers."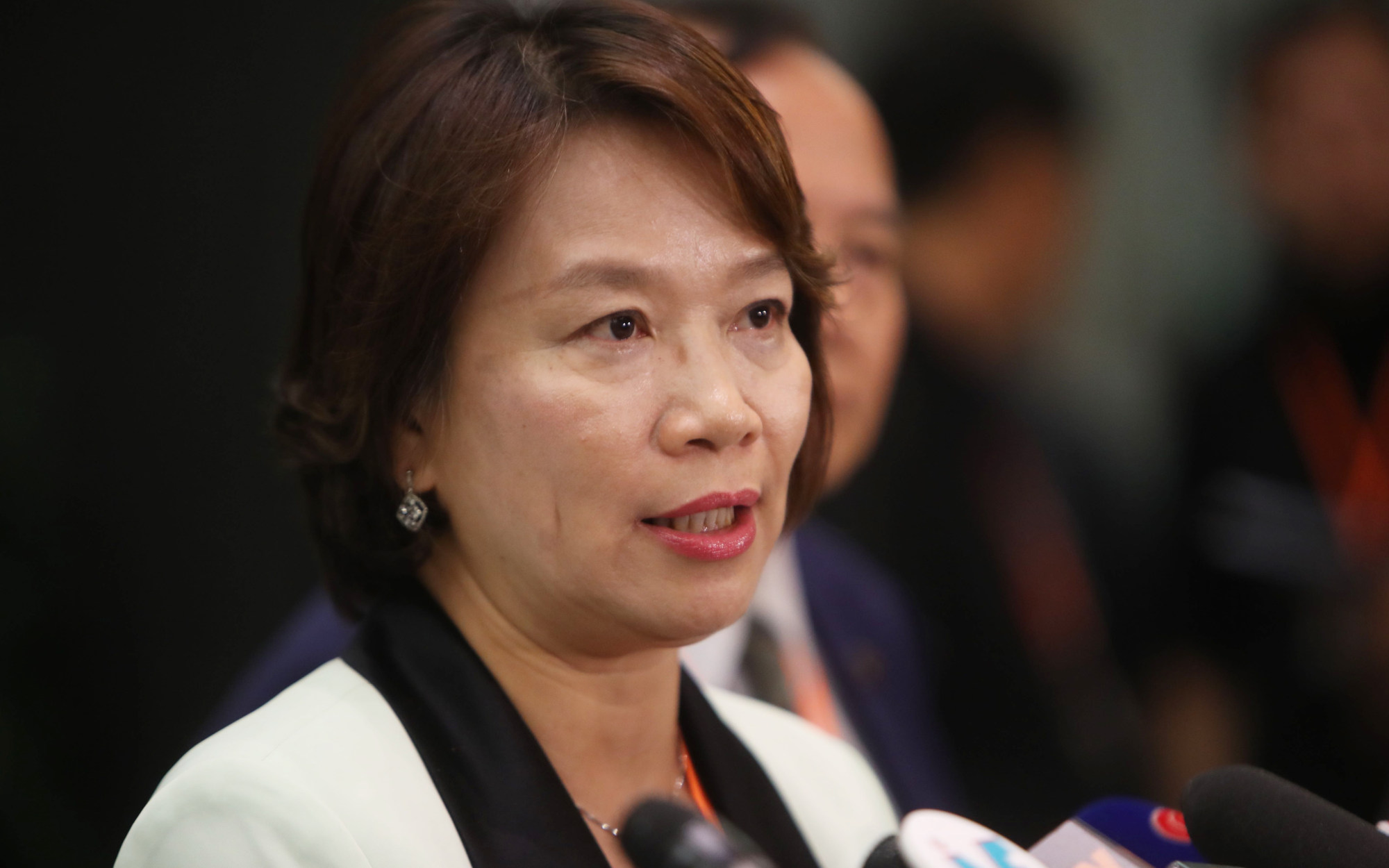 Cheung also said under the legal principle of presumption of innocence, the government had to act cautiously and refrain from commenting on individual cases.
He also brushed aside suggestions to make information on legal aid applicants and the reasons cases were accepted or rejected public, saying such a move could affect litigation fairness.
Under the existing rules, lawyers cannot take on more than 25 criminal legal aid cases in a year and the annual limits of legal aid fees for solicitors and counsel are HK$750,000 (US$96,600) and HK$1.5 million, respectively.
Between 2015 and last year, the department received 4,680 applications for judicial review, of which 386 were approved, Cheung said. The success rate was about 8 per cent.
Those with less than HK$420,400 of annual disposable income plus capital can apply for the ordinary legal aid scheme, while the limit of a supplementary scheme that provides help to the "sandwich class" is HK$2,102,000.
Although more than 1,100 counsel are on the legal aid panel, only 225, or about 20 per cent, meet requirements to handle relevant cases. 
According to the department, only lawyers with at least three years of experience and who have handled a minimum number of cases in the relevant area will be assigned to legal aid work. Those taking appeals to the Court of Final Appeal must have at least 10 years' criminal litigation experience. 
Earlier this month, the chief executive indicated that details of the existing legal aid system such as the administration, allocation of cases and assignment of lawyers could be reviewed afresh.