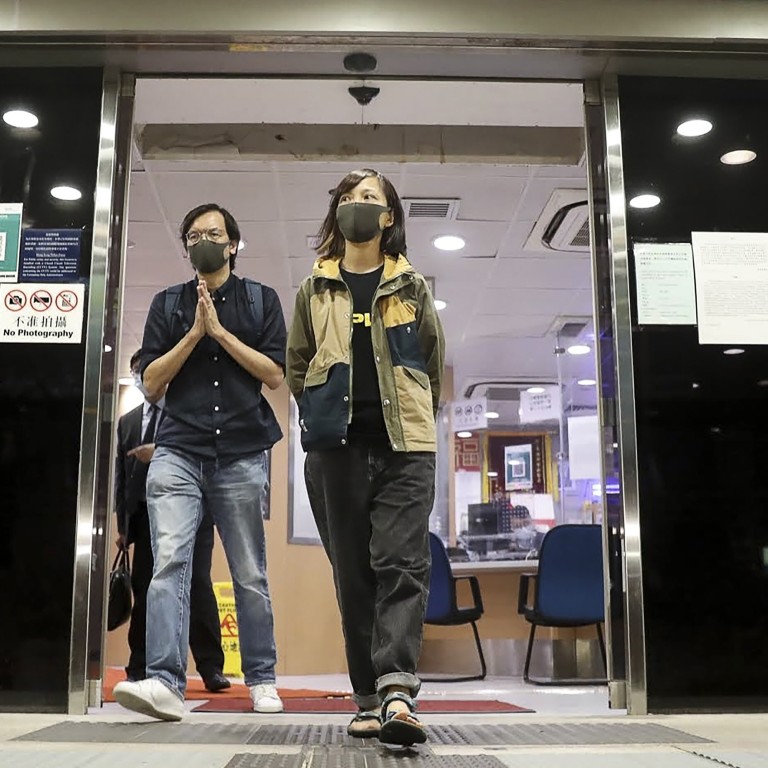 National security law: three Apple Daily executives released on bail, Hong Kong police charge publisher, editor-in-chief with conspiracy to collude with external elements
The charges come a day after officers raided the homes of top editor Ryan Law and publisher Cheung Kim-hung, as well as three other senior executives, arresting all five
Associate publisher Chan Pui-man, digital director Cheung Chi-wai and Next Digital chief financial officer Royston Chow were released on Friday night
Three executives of the
Apple Daily
tabloid were released on bail on Friday night, a day after they were arrested under the
national security law
, while their publisher and the editor-in-chief were charged with conspiring to collude with external elements.
It came a day after officers raided the homes of top editor Ryan Law Wai-kwong and publisher Cheung Kim-hung – also the CEO of the paper's parent company,
Next Digital
– as well as three other senior executives,
arresting all five
.
Law and Cheung are slated to appear at West Kowloon Court on Saturday morning.
The other three executives arrested on Thursday – associate publisher Chan Pui-man, digital director Cheung Chi-wai and Next Digital chief financial officer Royston Chow Tat-kuen – were released on bail, after being detained for more than 40 hours, pending further investigation.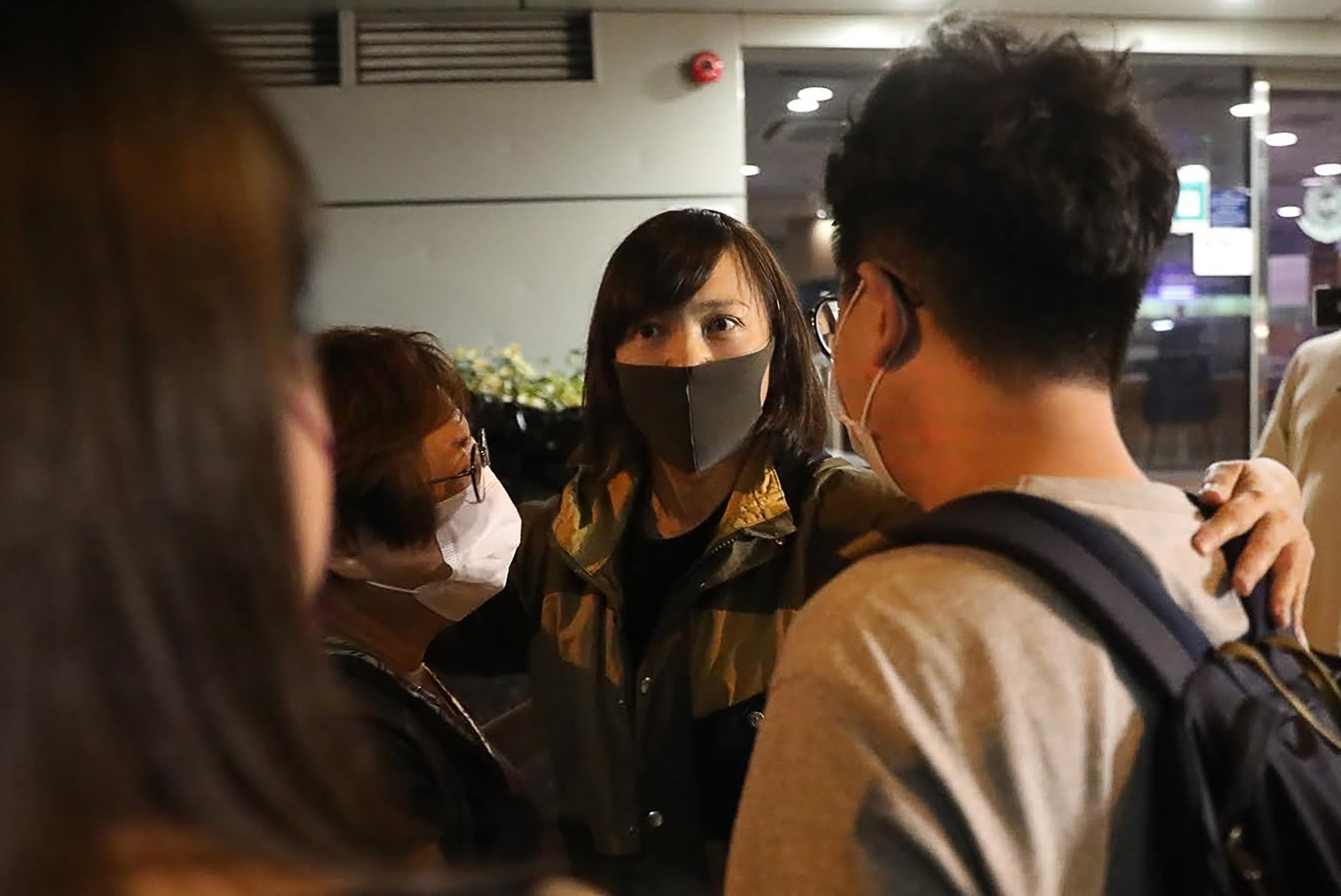 Leaving Tseung Kwan O Police Station shortly after 10pm in the company of her husband, and lawyer, Chan said she was sad that two of her colleagues had been charged, and hoped they would be bailed as soon as possible.
She said she would attend the court hearing on Saturday morning to show her support.
"Over the past 40 hours when I was detained, I know my colleagues in Apple Daily have been standing fast professionally," she said. "They continue to cover and report the news. I am very proud of them. I am touched. We will do our best."
Chan revealed she had surrendered her travel documents and was released on a cash bail, but refused to elaborate further.
Cheung left Wong Tai Sin Police Station at 10.02pm and got into a black private vehicle, without commenting. Chow left Western Police Station at 10pm.
In an earlier statement, police confirmed they had officially laid charges against two men, aged 47 and 59. The force also issued prosecution documents to three related companies, charging them with committing the offence of collusion and requesting they appoint representatives to attend West Kowloon Court on Saturday morning.
The high-profile arrests, which marked the second swoop on Apple Daily since last August and the first time a top editor had been picked up under the national security law, sent shock waves through the city and internationally.
Earlier on Friday, government adviser and senior counsel Ronny Tong Ka-wah said buying a copy of the newspaper would not violate the national security law, as some Hongkongers flocked to buy it in a show of support, and queues were seen at some news-stands in the morning and additional copies of the tabloid were stacked at convenience stores.
Western governments, such as the United States, Britain, Australia, and the European Union, condemned the arrests as another move in silencing dissenting views and stifling freedom in the former British colony, but Hong Kong's pro-establishment politicians and parties joined Beijing's agencies in supporting the crackdown.
At a press conference on Friday, Chinese foreign ministry spokesman Zhao Lijian warned the West against meddling in China's domestic affairs.
"Hong Kong is a society of the rule of law, everyone is equal before the law," he said. "We firmly support the Hong Kong government and police in performing their duties in accordance with the law."
Maria Tam Wai-chu, vice-chairwoman of the Basic Law Committee, which advises China's top legislative body on the city's mini-constitution, also said newspaper owners and journalists have nothing to worry about if their reports and the management of their opinion pages were clear and balanced.
"Normally what happens is [that] the editor would put a disclaimer to say that this is not the view, or the stance of the newspaper," she said.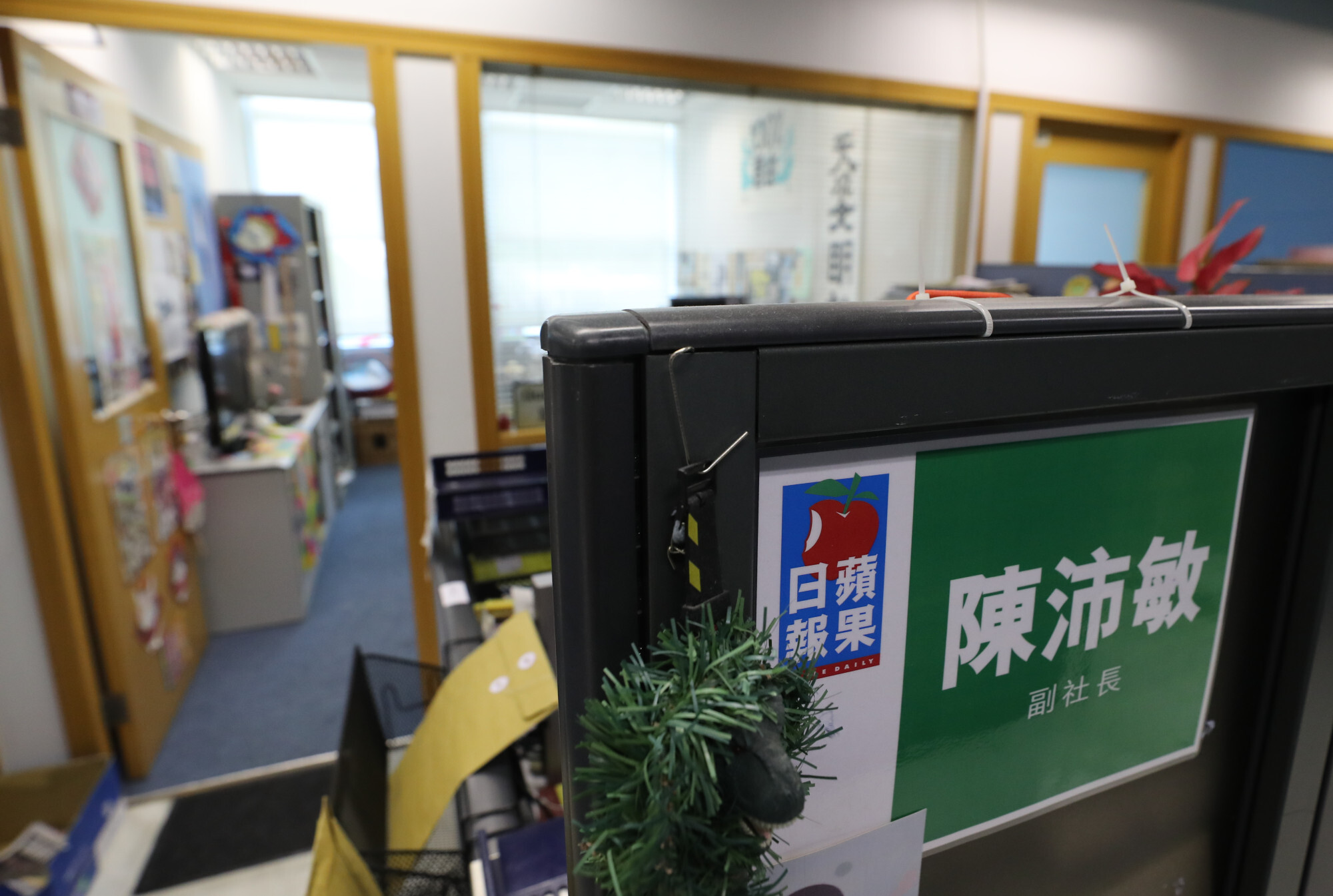 Tong, a member of city leader Carrie Lam Cheng Yuet-ngor's de facto cabinet, said he believed the arrests were "not related to media freedom", adding that only senior executives were targeted, and residents who bought copies of the tabloid would not break the law.
"The core issue was [the articles] calling for foreign forces to impose sanctions or take hostile action against Hong Kong and the central government. Any other acts that do not touch on this would not offend the law, such as buying copies of the newspaper," Tong told a Friday morning radio show.
But Professor Johannes Chan Man-mun, chair of public law of the University of Hong Kong's law department, disagreed, noting police had also frozen HK$18 million (US$2.32 million) in assets of the three affiliated Apple Daily companies.
"If the arrests only [targeted] the senior staff … why did [police] not freeze the assets of the five senior staff members instead?" he said on another radio programme.
In Washington, US State Department spokesman Ned Price strongly condemned the arrests, and called for their immediate release. 
"We are deeply concerned by Hong Kong authorities' selective use of the national security law to arbitrarily target independent media organisations," he said.
A spokesman for the EU also said the arrests further demonstrated how the security law was being used to stifle the media and freedom of expression in Hong Kong.
But the Chinese foreign ministry's Hong Kong office hit back saying the "external interfering forces" had no right to comment on, and make allegations against, the city's authorities.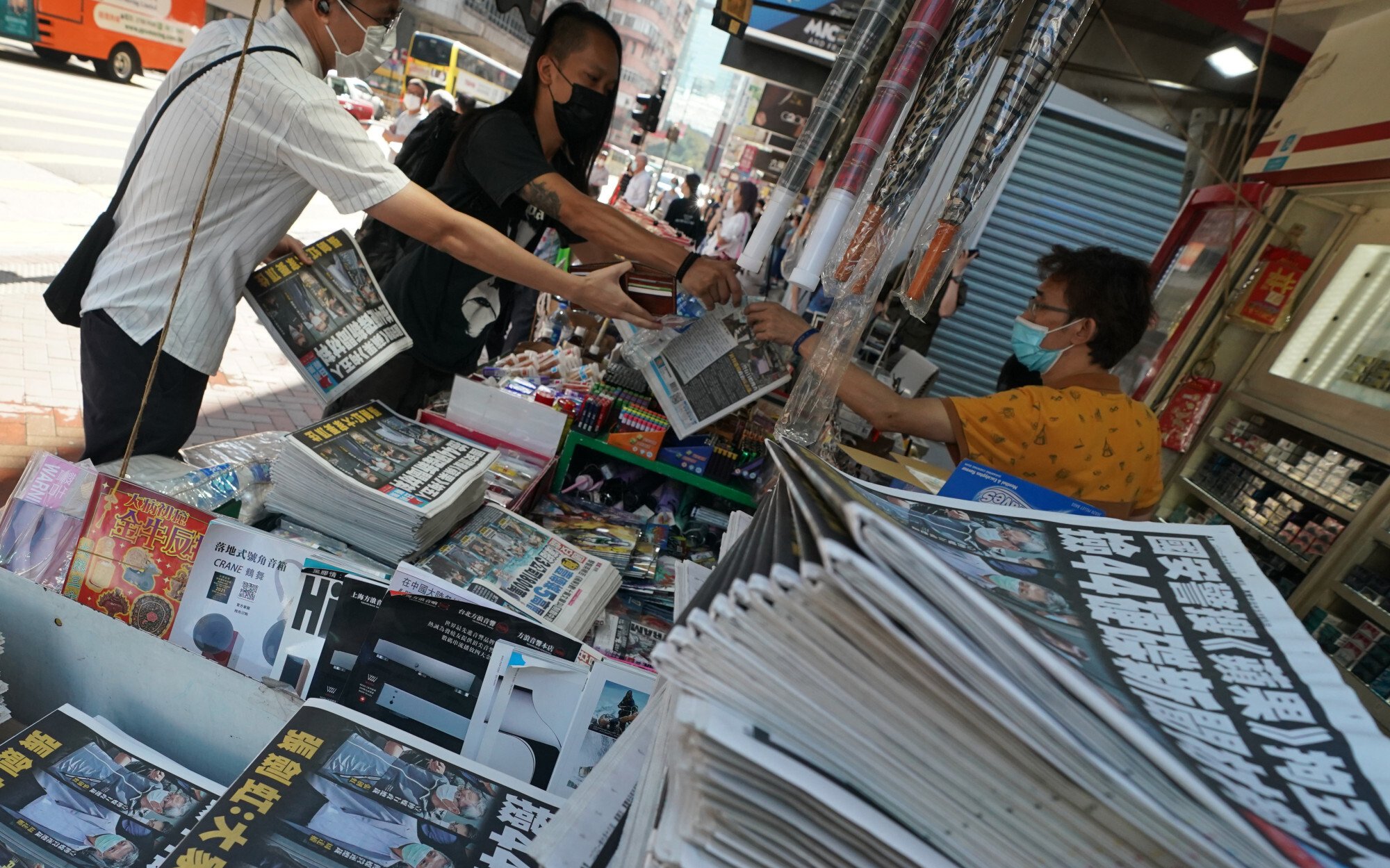 At a news-stand in Kwai Fong, orderly queues could be seen, with a few people buying three or more copies at once.
"I bought Apple Daily because I want to support press freedom … What happened yesterday shouldn't have happened at all in Hong Kong," a 31-year-old woman, surnamed Yong, said.
But a 65 year-old passer-by said he did not read the newspaper because he disagreed with its calls for the US and other foreign countries to sanction Hong Kong.
The force on Thursday cited the publication of dozens of articles – understood to be mostly commentaries and opinion pieces, including several written by the tabloid's jailed founder and opposition activist Jimmy Lai Chee-ying – as evidence of conspiracy to collude with foreign forces or external elements.
The newspaper said it had printed about 500,000 copies of Friday's edition – among the most since its launch in 1995 – which led with the arrests on the front page and a headline quoting publisher Cheung Kim-hung as saying "everyone must hold on". Cheung is also CEO of Apple Daily's parent company Next Digital.