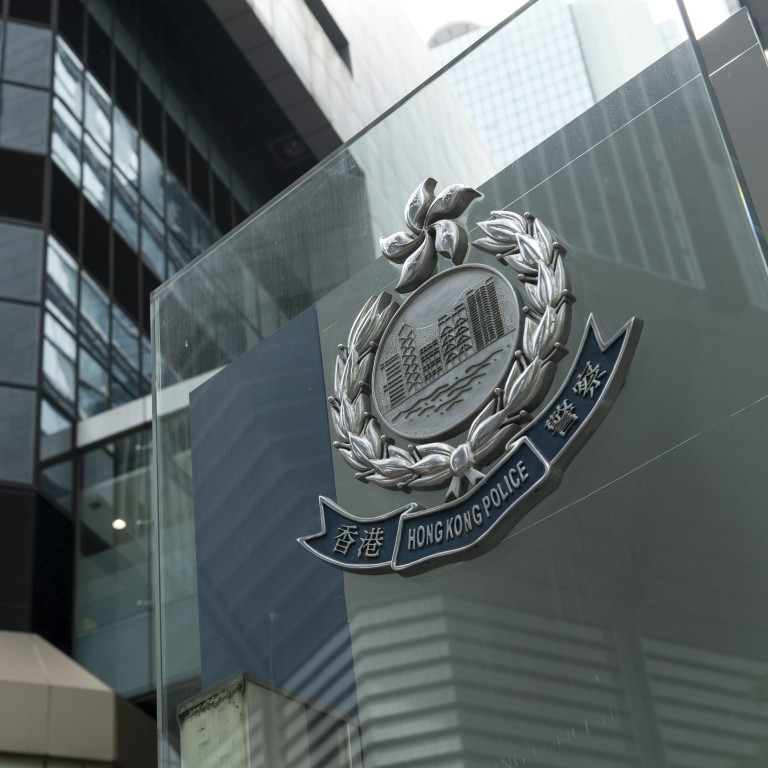 Hong Kong national security law: 3 teenagers among 5 arrested on suspicion of terrorism offences
Four male suspects and girl detained on Monday morning in Kowloon Tong, Wong Tai Sin, Kwun Tong and Shau Kei Wan
Suspects all believed to be members of pro-independence group 'Returning Valiant'
Hong Kong's national security police have arrested five more people, including three teenagers, in connection with an alleged bomb plot by a pro-independence group last week.
Four male suspects, aged 15 to 37, and a 17-year-old girl were detained in a series of raids on Monday. A force insider said the arrests took place in Kowloon Tong, Wong Tai Sin, Kwun Tong and Shau Kei Wan.
The suspects were arrested on suspicion of conspiracy to commit terrorism under the national security law, an offence that carries a maximum penalty of life imprisonment.
The source said all five – three school pupils, a property manager and a construction worker – were suspected members of "Returning Valiant", a pro-independence group.
"We believe two of the students, aged 15 and 19, were recruited with monetary rewards to plant bombs in the alleged plot," the source said. "The third student, the 17-year-old schoolgirl, and the 37-year-old manager are suspected of funding the plot."
The source said the force believed the construction worker, 28, was responsible for helping the group buy bomb-making materials.
As of Monday evening, the suspects were being held for questioning at different police stations and none had been charged. According to the force, further arrests were possible. Investigators escorted the property manager to his office in the Emperor Group Centre on Hennessy Road in Wan Chai for a search at about 5.30pm.
A week ago, police arrested nine people, including six secondary school pupils accused of being members of Returning Valiant, over an alleged terrorist plot to bomb courts, tunnels and streets in a series of attacks.
Police said at the time officers had carried out a number of raids, including at a Tsim Sha Tsui guest house that had been turned into a makeshift explosives factory by a well-organised group that was in the final stages of preparing the attacks.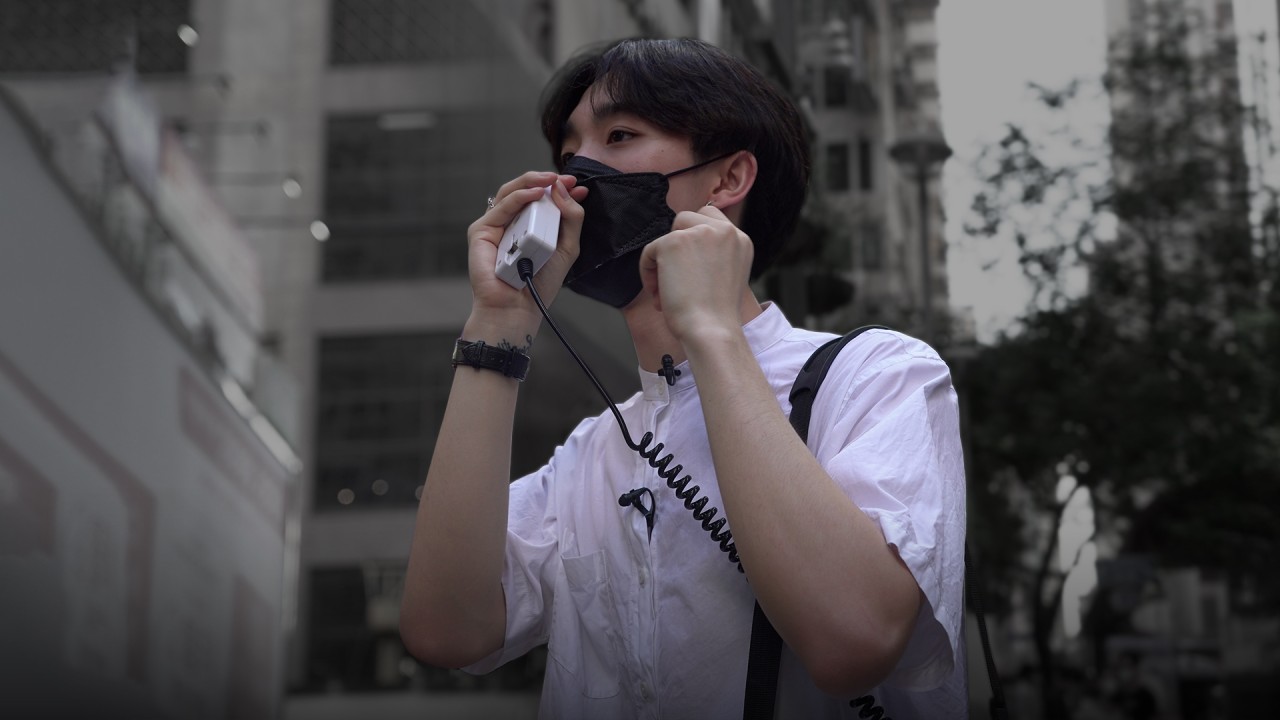 06:44
National security law one year on: Hong Kong activists still testing political 'red lines'
National security law one year on: Hong Kong activists still testing political 'red lines'
The suspects last Monday included six teenagers – four boys and two girls, aged between 15 and 19 – and a staff member at Baptist University, who was suspected of funding the plot.
At the scene, police seized a trace quantity of explosives, two bottles of liquid chemicals and laboratory equipment needed to make triacetone triperoxide, a highly unstable and powerful explosive known as TATP.
The university employee was believed to have provided funding, and a source said police had frozen HK$600,000 (US$77,240) in his bank accounts. An insider identified him as a public relations officer working at the university's School of Continuing Education.
His wife, who worked as an administrative staff member at a secondary school, was also arrested, the source said, adding the couple had previously driven protesters home from demonstrations.
Police said they believed other financial backers were still at large, and were hunting them.
Last week, police said the group was particularly interested in recruiting secondary school pupils who were already thinking of leaving the city for good. According to the force, the gang used monetary rewards and escape plans to lure youths to engage in the bomb plots.
Chief Executive Carrie Lam Cheng Yuet-ngor on Monday said the alleged plot showed there were people instigating young students to commit crimes and that the situation was worrying.
She said national security risks and a sense of lawlessness remained after the 2019 social unrest, urging adults to care for and guide youngsters more.
Three students arrested last week over the alleged plot were charged with conspiracy to commit terrorist activities. The three schoolboys appeared at West Kowloon Court on Wednesday.
Chief Magistrate Victor So Wai-tak threw out the defendants' bail applications after the prosecution objected to their release.
So, a magistrate selected by the city's leader to hear security law proceedings, scheduled the next hearing for September 1 to allow for further police inquiries.
Since Beijing imposed the law just over a year ago to ban acts of subversion, secession, terrorism and collusion with foreign forces, police have arrested more than 130 suspects.
This article appeared in the South China Morning Post print edition as: Teens among 5 arrested over bomb plot