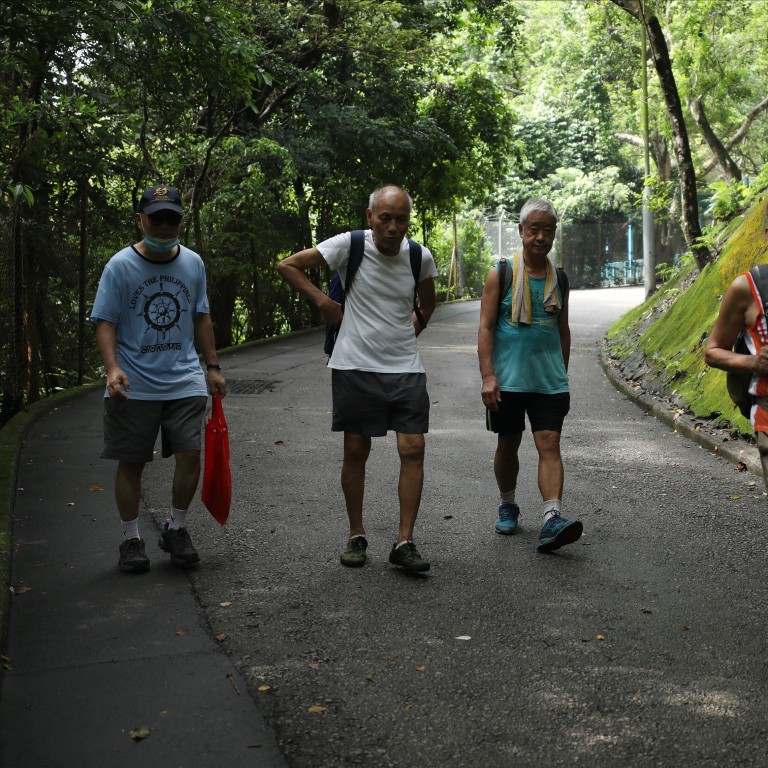 Wild boar bites Hong Kong hiker who stopped for photos of scenery
The 62-year-old woman was taking in the sights when the boar struck in Tai Tam Country Park just before 8am
Police said the wild pig ran off with three to four others after the attack; none were in evidence when emergency personnel arrived
A Hong Kong
hiker
was bitten by a
wild boar
on Monday while taking photos in one of the city's country parks.
The 62-year-old woman set off on her journey to Tai Tam Country Park shortly before 8am at the junction of Mount Parker Road and King's Road in Quarry Bay.
After a 10-minute walk uphill, she took a break, and was taking photos of scenery when she was attacked by the boar, according to the force.
"A wild pig about one metre long suddenly rushed towards her and bit her right lower leg," a police spokesman said.
He said the boar then ran off with three to four other wild pigs after the attack. No wild boars were found in the area when emergency personnel arrived, according to police.
The woman, who suffered minor leg injuries, was taken to Pamela Youde Nethersole Eastern Hospital in Chai Wan for treatment.
The Mount Parker Road site is in the same neighbourhood where a young boar caused a stir last month by boarding an MTR train at the station in Quarry Bay. The animal then switched trains to the Tseung Kwan O line and crossed the harbour. It was ultimately caught unharmed and released into the wild.
Wild boars can occasionally be found near King's Road as the animals are regularly fed by people in the Quarry Bay area, according to Simon Chan Kin-fung, assistant director at the Agriculture, Fisheries and Conservation Department.
Last month's MTR-riding pig brought the issue of frequent urban boar sightings back into focus, prompting calls from lawmakers to impose stiffer fines and expand a law that bans people from feeding the wild animals.
Currently, under the Wild Animals Protection Ordinance, the feeding of any wild animal is prohibited in certain areas, including Kam Shan, Lion Rock and Shing Mun country parks. Offenders can incur a maximum fine of HK$10,000 (US$1,287).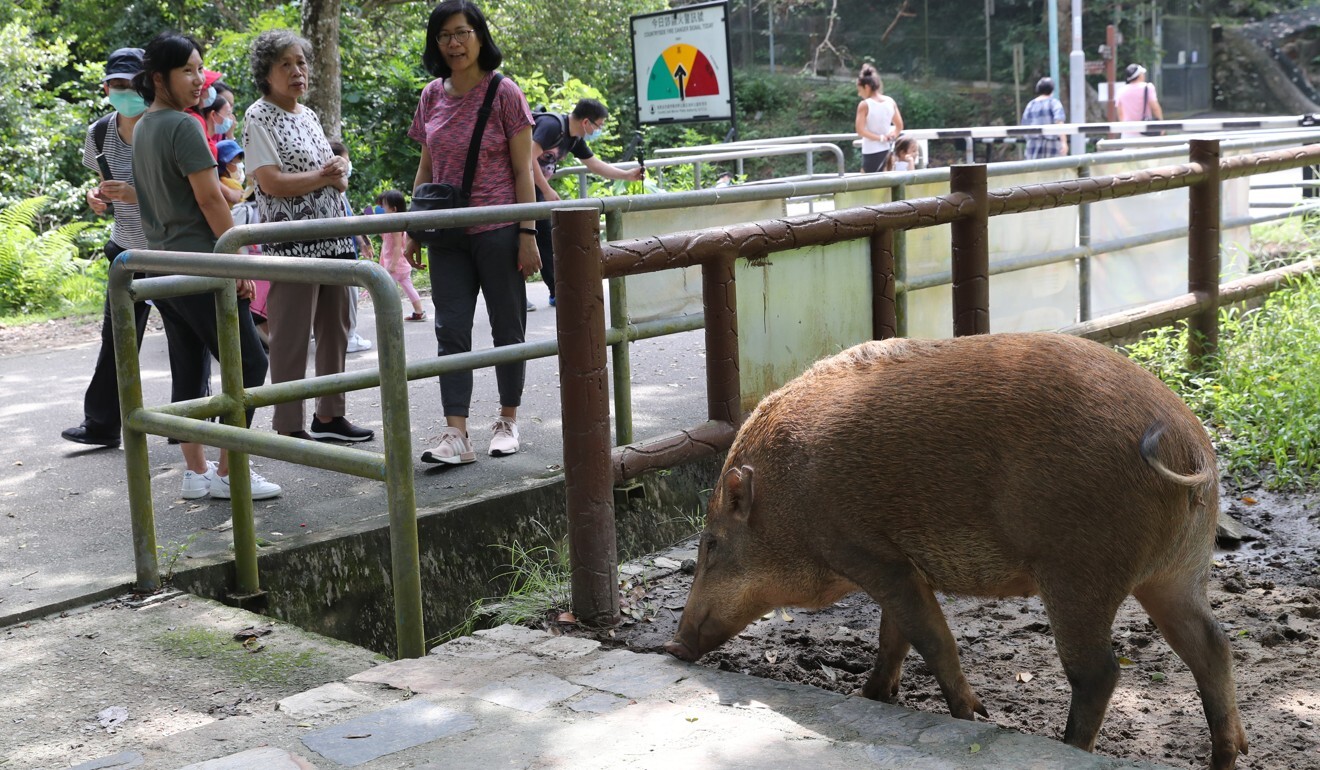 The number of complaints about wild pigs received by the conservation department soared 426 per cent – from 225 to 1,184 – between 2011 and 2019. As of last November, there were 920 complaints in 2020.
The department launched a preliminary study in 2019 to estimate the size of the wild pig population in Hong Kong. Initial analysis showed there were about 1,800 to 3,000 in rural areas.
The creatures, which can weigh up to 200kg and reach a body length of up to two metres, are common in Hong Kong, especially in the countryside. But they are secretive and wary of human contact, and can become aggressive and attack if provoked or threatened, according to the department.
This article appeared in the South China Morning Post print edition as: Hiker bitten by wild boar in Quarry Bay