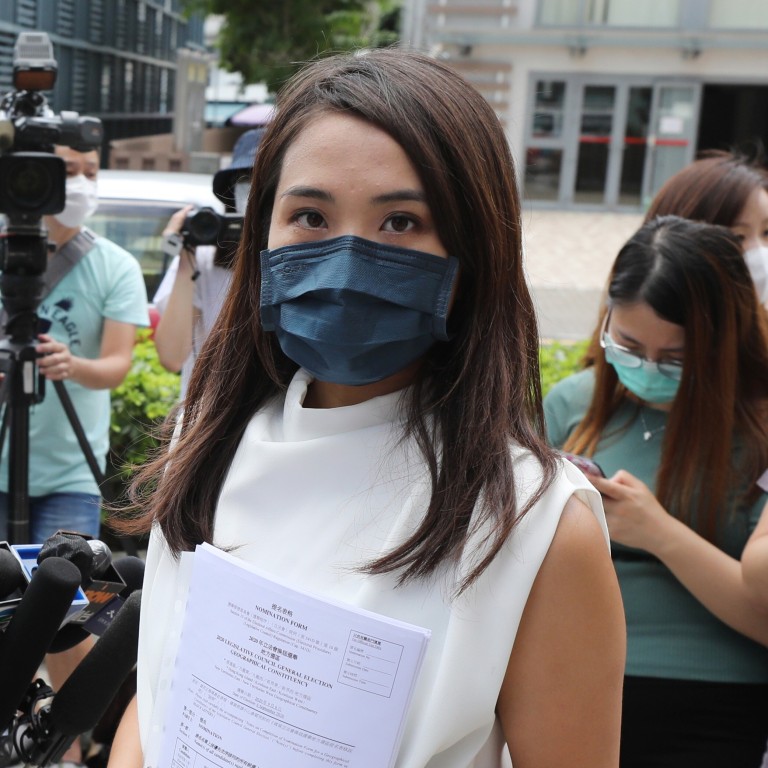 Jailed Hong Kong opposition activist ditches bail plan after judge refuses to lift reporting restrictions
Gwyneth Ho withdraws application after failing to successfully challenge rules on what media can report
Ho is in remand on a subversion charge in connection with an unofficial primary last year
Hong Kong opposition activist Gwyneth Ho Kwai-lam has withdrawn her bail application while remanded on a subversion charge over an unofficial primary last year, after the court refused to lift reporting restrictions.
Ho had earlier announced on Facebook her intentions to challenge the statutory restrictions imposed on reports of bail applications, which bar the publication of negotiations heard in open court.
The law allows just six types of information to be published in media reports on bail proceedings, including the defendant's name, the alleged offence and the application's result.
On Wednesday, Madam Justice Esther Toh Lye-ping of the High Court refused to lift the restrictions after hearing brief arguments.
Ho subsequently withdrew her bail application and returned to custody.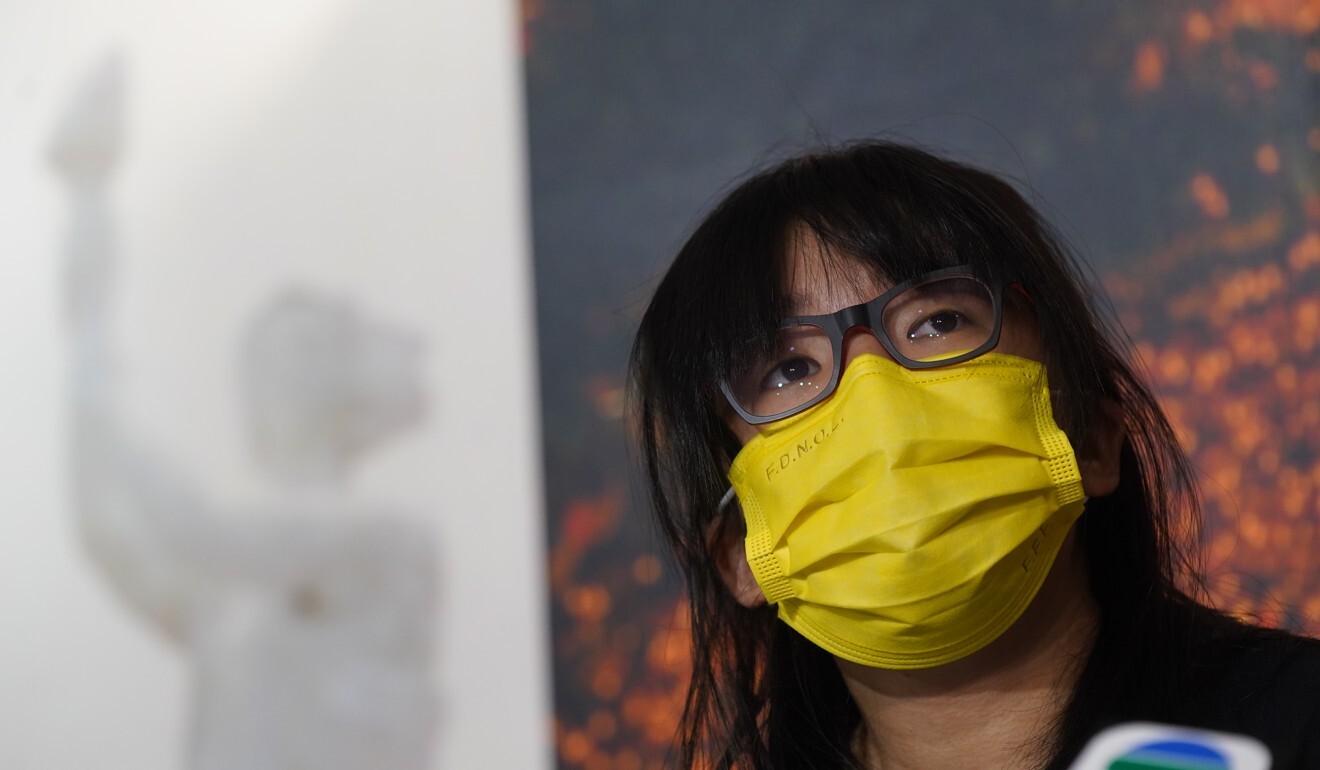 The former journalist was represented by defence counsel Douglas Kwok King-hin, after her original legal representative Chow Hang-tung was arrested hours before the hearing for allegedly refusing to cooperate with a national security investigation.
Just 13 out of the 47 opposition figures have been released on bail after being charged in connection with an alleged conspiracy to subvert state power, which prosecutors described as a massive and well-organised plot to paralyse the government, and topple the city's leader by securing a controlling majority in the Legislative Council.
All 47 defendants will return to court on September 23.
The case will be transferred to the Court of First Instance, where the maximum sentence is life in prison.