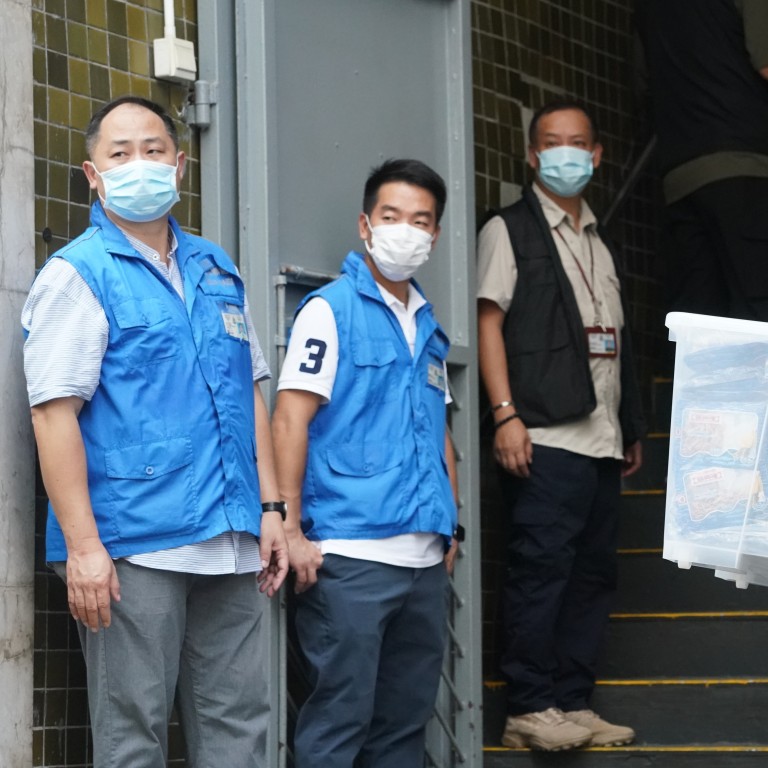 Hong Kong national security law: fourth member of student activist group arrested after handing herself in
Student Politicism spokeswoman Wong Yuen-lam, 19, arrested in Mong Kok after she surrendered to authorities on Tuesday evening, police source says
Three others were charged with conspiracy to incite subversion of state power and have appeared in West Kowloon Court
Hong Kong national security police have arrested a fourth member of a student activist group after she turned herself in following subversion charges being laid against the other three.
Student Politicism spokeswoman Wong Yuen-lam, 19, was arrested in Mong Kok after she surrendered to the authorities on Tuesday evening, a police source said on Wednesday.
The group's convenor Wong Yat-chin and former secretary Chan Chi-sum, both 20, and ex-spokeswoman Chu Wai-ying, 18, were arrested on Monday by national security officers, who also raided Student Politicism's warehouse in the Wah Sing Industrial Building in Kwai Chung.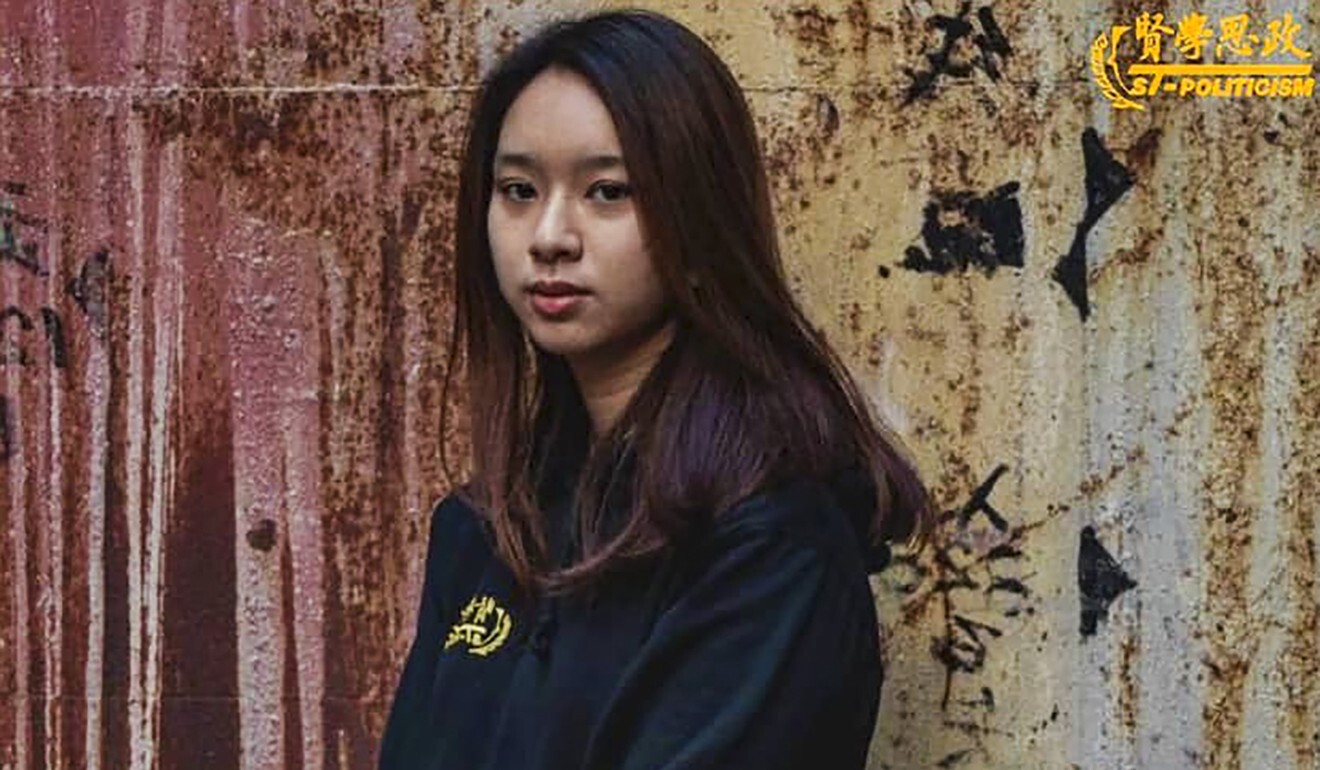 The trio were charged with conspiracy to incite subversion of state power under the
national security law
and appeared in West Kowloon Court on Tuesday.
The court heard that Wong Yuen-lam, who was named as a wanted person at the hearing, conspired with the trio to incite others to commit acts to overthrow or undermine "the basic system of the People's Republic of China", as well as "the body of central power of the People's Republic of China or the body of power of the Hong Kong Special Administrative Region".
All three in court were denied bail on Tuesday after the prosecution objected to their temporary release. They will appear again in West Kowloon Court on November 3.
Wong Yat-chin and Chan have reserved their rights to renew their bail applications in the magistracy on September 29. All three can also apply for bail in the High Court.
They will stand trial in the District Court and face seven years in jail if convicted.
Principal Magistrate Don So Man-lung, who usually sits at Fanling Court, was called to adjudicate Tuesday's hearing in West Kowloon Court. Only judges and magistrates hand-picked by Hong Kong leader Carrie Lam Cheng Yuet-ngor can hear national security cases.
The national security law imposed by Beijing in June last year bans subversion, secession, terrorism and collusion with foreign forces.
Incitement to commit subversion carries a maximum jail sentence of 10 years, but is capped at seven years in the District Court.
This article appeared in the South China Morning Post print edition as: Student activist surrenders to police