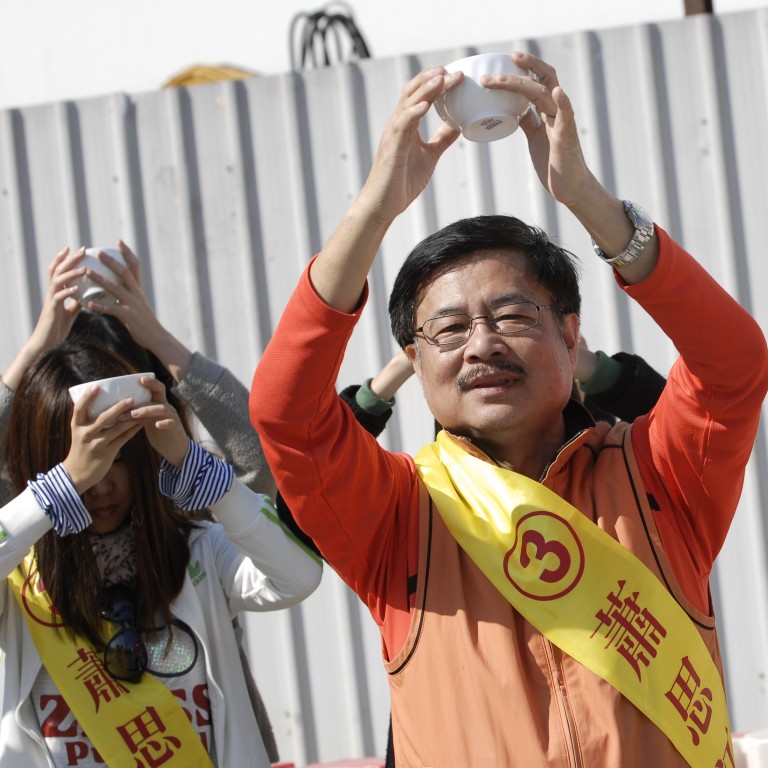 Firm of ex-contender in Hong Kong Legco polls sues officials over inaction in murder case leading to 2019 protests
Siu See-kong, best known for his 'rice bowl dance' in a 2007 campaign, files civil suit at High Court, arguing city has jurisdiction to hold trial for Chan Tong-kai
Legal knots between Hong Kong and Taiwan over handling of murder of Chan's girlfriend on self-ruled island led to city's proposed extradition bill that triggered months-long unrest
A company led by a former Legislative Council poll contender has sued the Hong Kong government for not prosecuting a confessed murderer, whose case was linked to the now-abandoned extradition bill that sparked waves of
social unrest in 2019
.
Sino Moral, helmed by director Siu See-kong, best known for his "rice bowl dance" during his election campaign, on Wednesday filed a civil suit at the High Court against the city's justice secretary and police chief. The officials were accused of inaction over the case of Chan Tong-kai, who admitted murdering his then pregnant girlfriend Poon Hiu-wing during a trip to Taipei in 2018.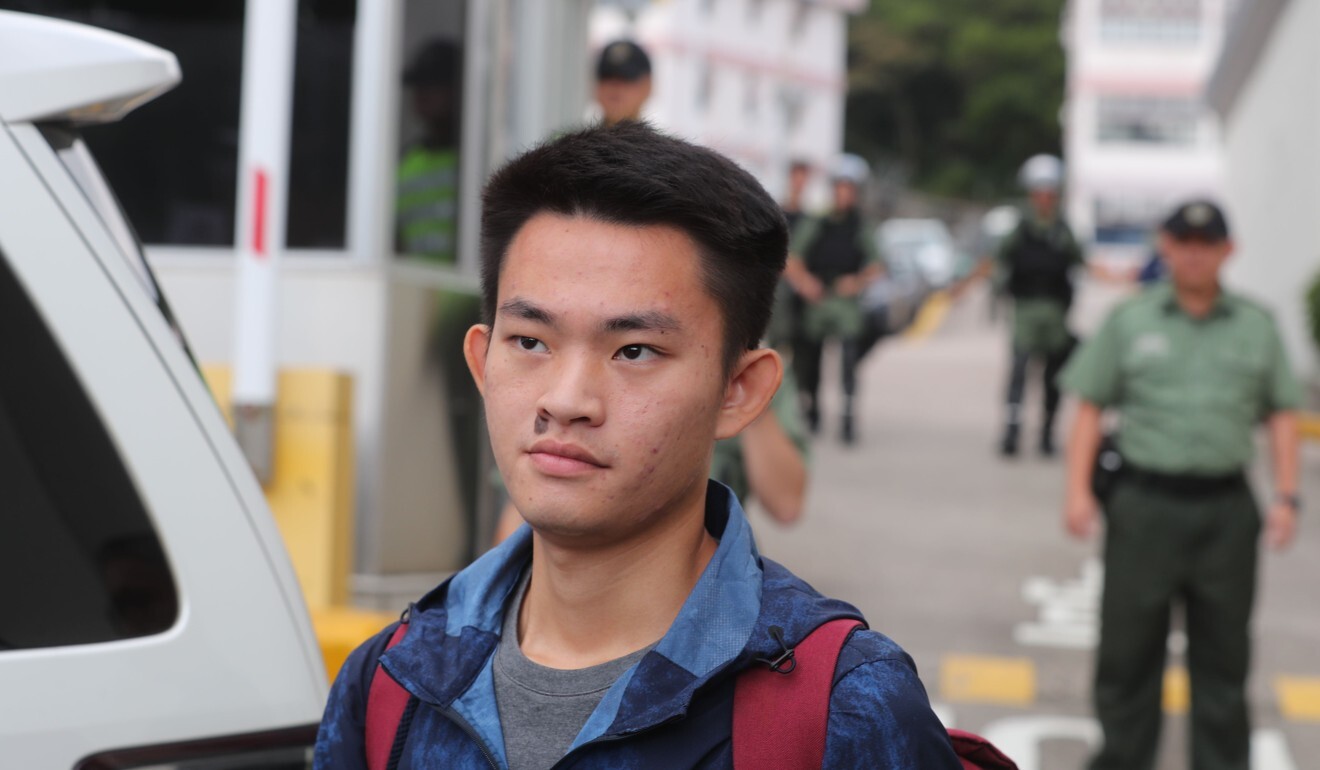 Chan, also named in the court action as a defendant, was sentenced to 29 months in a Hong Kong jail in 2019, after he pleaded guilty to a money-laundering charge for accessing money from Poon's bank account upon returning to the city.
But Hong Kong has no jurisdiction to place him on trial for Poon's death in Taiwan, prompting the city's government to propose an extradition bill, which would also allow for the transfer of fugitives to mainland China.
The now-abandoned legislation triggered protests which morphed into a months-long anti-government movement in 2019, with often-violent clashes between demonstrators and police.
Siu, a lawyer by trade, was a contender for multiple Legco elections. He was best known for performing a dance holding up a rice bowl – symbolising prosperity in Cantonese culture – during a campaign in 2007.
In a court writ made available on Wednesday, Siu, also founder of the Party for Civic Rights and Livelihood of People of Hong Kong, argued through his company that the city had jurisdiction to deal with Chan's case.
The court paper cited Section 19 of the Criminal Procedure Ordinance, which states local courts have the power to hold trial for a case committed "on the high seas or any place outside Hong Kong", so long as there is "an allegation that the person injured was, at the time of the offence charged, within the jurisdiction".
It suggested that the provision should cover Poon's death because the 20-year-old was a permanent resident of Hong Kong.
"The plaintiff believes that based on the above provision, the [secretary for justice] should have the power to prosecute [Chan Tong-kai] for murder committed in Taiwan," the paper stated.
Siu, through his company, urged the court to back the legal argument and declare that "the plaintiff's belief is correct" so prosecutions could be laid, adding that the court should accept Chan's statements made to police as evidence, should a trial be held.
Commenting on the lawsuit, criminal lawyer Stephen Hung Wan-shun said he was not confident that the grounds cited by Siu would stand.
"Murder is territorial. If it worked, the court would not have only sentenced him on the basis of money laundering when prosecutors had already explained the circumstances under which Poon's ATM card was taken," he said.
Barrister Albert Luk Wai-hung, who specialises in criminal law, said the legal section Siu cited was not common.
"It is not ideal for a criminal to be left unpunished and we can look at how the High Court will rule on this legal point," he said.
Chan was released from Pik Uk Correctional Institution in Clear Water Bay in October 2019 after spending about 19 months behind bars, nearly two-thirds the length of his original sentence, due to good behaviour.
He was sent to a safe house operated by police until it
emerged last month
that he had already left the facility. He has not been seen in public since.
A campaign for Chan to be sent back to Taiwan to face justice is still under way, led by Poon's mother.
But the case has since turned into a
political tug of war
between Hong Kong and the self-ruled island, both blaming each other for not being proactive in prosecuting Chan.