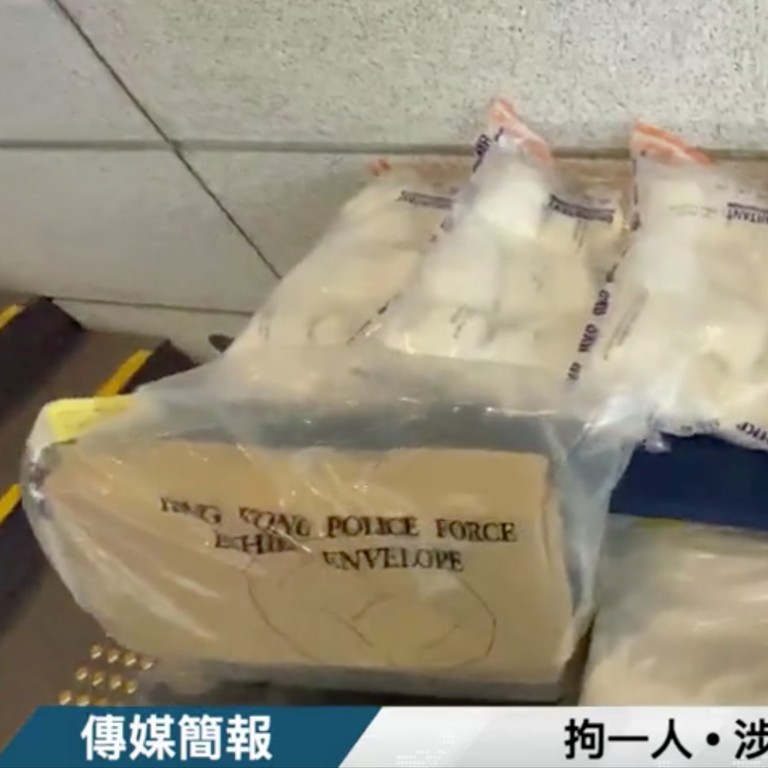 Hong Kong police seize HK$51 million worth of drugs, including heroin, arrest 1 in anti-narcotics crackdown
Officers intercept suspect, 21, as he leaves a Kwun Tong industrial unit with two boxes, which were found to contain 3.2kg of heroin
Another 24kg of heroin, 15kg of crystal meth and 4kg of cocaine also seized from a warehouse in Yuen Long
Hong Kong police have arrested a 21-year-old man and confiscated HK$51 million (US$6.5 million) worth of illegal drugs in an anti-narcotics operation ahead of the festive season.
Officers intercepted the man when he left a Kwun Tong industrial unit with two boxes at about 3pm on Thursday.
"The suspect tried to run off but was quickly subdued by our officers," said acting chief inspector Ng Ka-lun of the narcotics bureau. Police found 3.2kg of heroin inside the two boxes.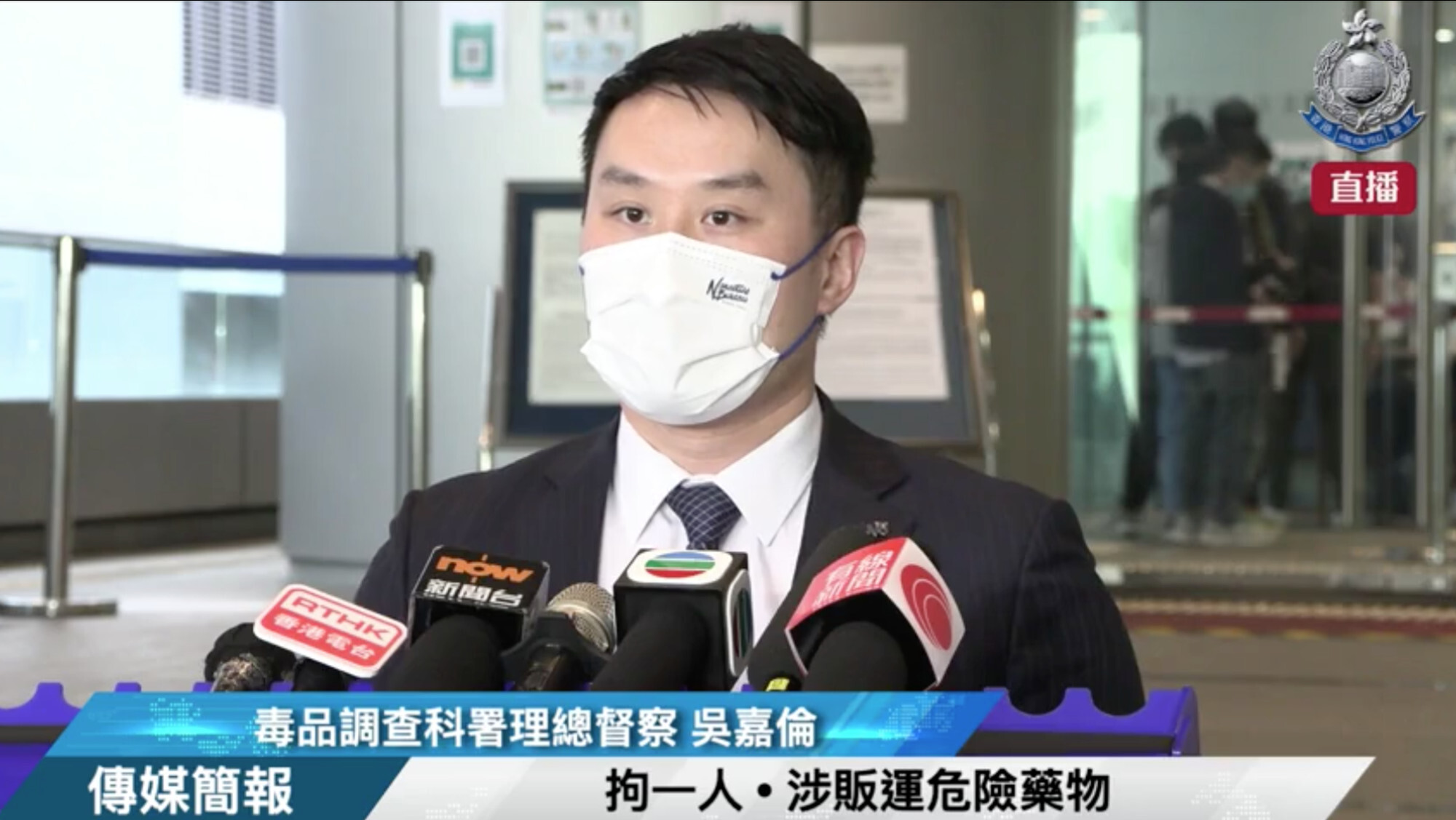 Officers also seized another 24kg of heroin, 15kg of crystal meth and 4kg of cocaine from a warehouse in Yuen Long.
The 46kg haul of illegal drugs had an estimated street value of HK$51 million, according to Ng, who added that the operation had successfully stopped the batch of narcotics from circulating in the underground market.
According to the force, the Kwun Tong industrial unit was rented by a local drug-trafficking syndicate since Monday to store illegal drugs.
The entrance of the industrial unit was fitted with a smart lock, and delivery workers were given passwords to gain access to collect narcotics concealed in boxes, which were then transported to other drug traffickers.
It was a tactic recently used by traffickers to avoid detection because they did not need to show up for those deliveries.
Ng said the investigation suggested some workers might be unaware that they were making deliveries of illegal drugs, and reminded those in the logistics industry to stay vigilant while collecting orders and not fall into such traps.
The man, who was not a delivery worker, was detained on suspicion of trafficking in a dangerous drug, Ng said. The offence carries a maximum sentence of life imprisonment and a HK$5 million fine.
As of Friday afternoon, the man was being held for questioning and had not been charged. Police said the investigation was under way and further arrests were possible.
In the first 10 months of this year, police and customs officers seized 1,736kg of cocaine, up 55.6 per cent from 1,116kg in the same period the year before.
They also confiscated 437kg of heroin between January and October this year, a 28.5 per cent rise from 340kg in the same period last year. Seizures of crystal meth also rose by 19.2 per cent to 1,621kg this year.