Drugs
Get more with myNEWS
A personalised news feed of stories that matter to you
Learn more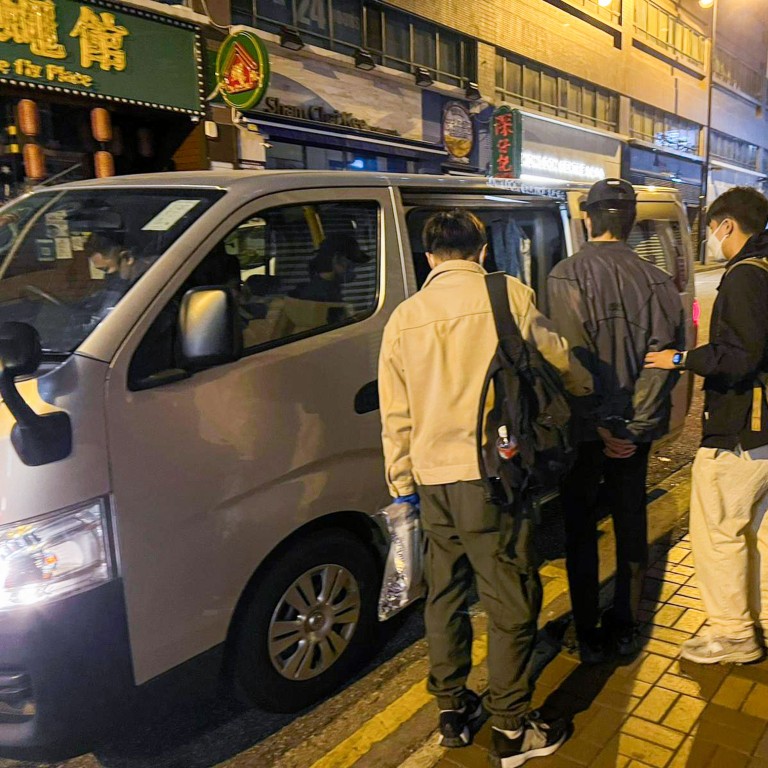 Hong Kong motorist arrested for alleged drug trafficking after police intercept car, 14 detained in separate raid on narcotics den
Hong Kong police arrested a 24-year-old driver on suspicion of drug trafficking after officers found 456 grams of cocaine in his car
In a separate incident, officers arrested 10 men and four women in a drug den raid on Mong Kok, seize HK$50,000 worth of narcotics
Hong Kong police have arrested a motorist on suspicion of drug trafficking after intercepting a car in Tsim Sha Tsui and seizing nearly HK$800,000 (US$102,608) worth of narcotics on Tuesday night.
The car, suspected to have been used for delivering illegal drugs, was intercepted on Ashley Road at about 8.30pm.
"In the car, officers found 456 grams of suspected cocaine along with packaging equipment," police said in a press statement, adding that the haul had an estimated street value of HK$797,000.
During the operation, officers also seized more than HK$12,000 in cash, suspected to be profits from illegal drug transactions.
Police then arrested the vehicle's 24-year-old driver for drug trafficking – an offence that carries a maximum penalty of life imprisonment and a HK$5 million fine.
As of Wednesday morning, the man was being held for questioning and had not been charged.

Separately, police arrested 10 men and four women when they raided a drug den in Mong Kok on Tuesday, seizing about HK$50,000 worth of narcotics along with drug paraphernalia.
Officers from the Mong Kok special duty squad swooped on the Tung Choi Street premises after receiving a tip-off and carrying out a follow-up investigation. The force said the seized drugs included crystal meth and heroin.
One of the men, aged 42, was detained on suspicion of operating a drug den and trafficking in narcotics while the other 13 suspects, aged 39 to 72, were arrested over consumption of dangerous drugs.
In the first 10 months of last year, local authorities seized 1,736kg of cocaine, up 55.6 per cent from 1,116kg in the same period from the year before.
Seizure of crystal meth, also known as Ice, rose by nearly 20 per cent to 1,621kg between January and October of 2021, compared with 1,360kg found during the same period of 2020. Authorities also confiscated 1,940kg of ketamine in the first 10 months of last year, up 368 per cent from 414kg in the same period of 2020.