Crime
Get more with myNEWS
A personalised news feed of stories that matter to you
Learn more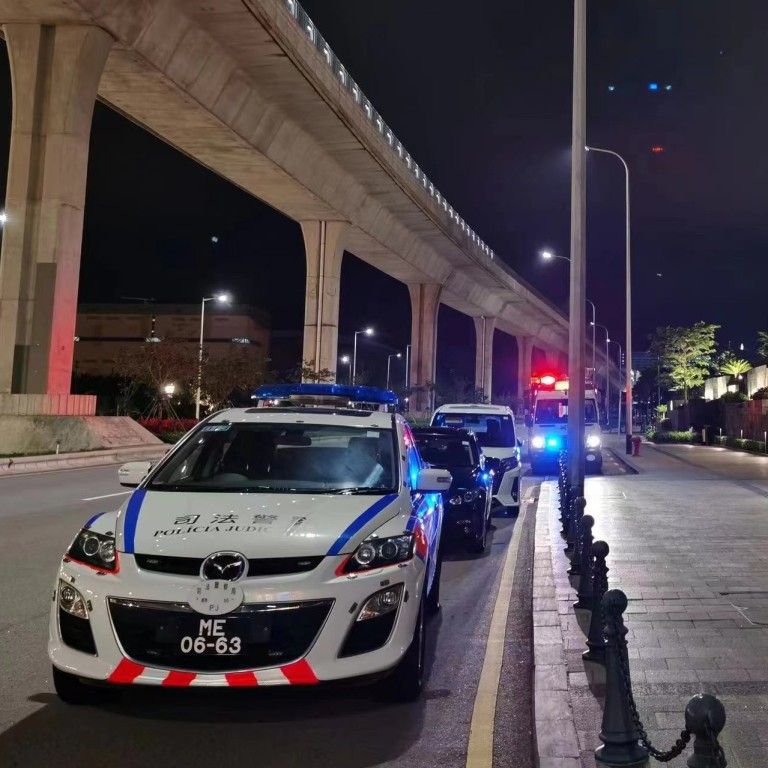 Massive search operation involving 700 mainland Chinese police officers leads to arrest of man accused of strangling two women in Macau hotel room
Man, 34, fled city through border checkpoint about 10 and half hours after he lured first victim to room in MGM Cotai on May 5
Macau police sought help from mainland authorities who tracked down suspect in Hunan province
A massive search operation in Hunan province involving more than 700 mainland Chinese police officers has led to the arrest of a man accused of strangling two women to death in a hotel room in Macau about 10 days ago, authorities in the city have said.
A Macau police investigation on Tuesday found the suspect, 34, had fled the city via a border checkpoint on May 6 about 10½ hours after allegedly luring the first victim into his hotel room at the MGM Cotai at about 9pm on the previous day. According to the force, the woman worked for a money changing gang in the city.
Ho Chan-nam, a police spokesman, said the man left his room at 1am on May 6 and went to a nearby casino to gamble.
"The investigation suggested he exchanged about HK$600,000 (US$76,434) into chips to gamble and lost all the money," Ho said.
At about 4am, the man allegedly took the second victim to his hotel room, the spokesman added.
The force said the man left the hotel two hours later by taxi. He then departed Macau via a border checkpoint with the mainland at about 7.30am.
According to a Macau media report, both women came to the city from the mainland, with the second victim said to be working as a prostitute. However, it did not clarify whether the money lost by the suspect while gambling had been stolen from the first woman.
Ho said the investigation revealed the suspect wore a wig or a hat while entering and exiting the hotel during the nine-hour period between luring both victims to his room.
According to the spokesman, no one entered the hotel room after the suspect left.
Hotel staff found the naked bodies of the two women in the room in the early hours of May 7. Strangulation marks were found on the necks of both women, Ho said, with both deaths being classified as murders.
According to local police, the man suspected of both murders arrived in Macau at the end of April and stayed at several different hotels during the first five days of his visit before taking up at the MGM Cotai.
After confirming that the murder suspect had fled to the mainland, police in Macau sought help tracking down the man from authorities over the border.
On Tuesday morning, mainland authorities deployed more than 700 officers to search for the suspect in a town in Hunan province, Ho said.
He added that the arrest of the suspect demonstrated the determination and cooperation between authorities in Macau and the mainland to combat crime.
However, Macau police did not say if the suspect would be brought back to the city to face trial.