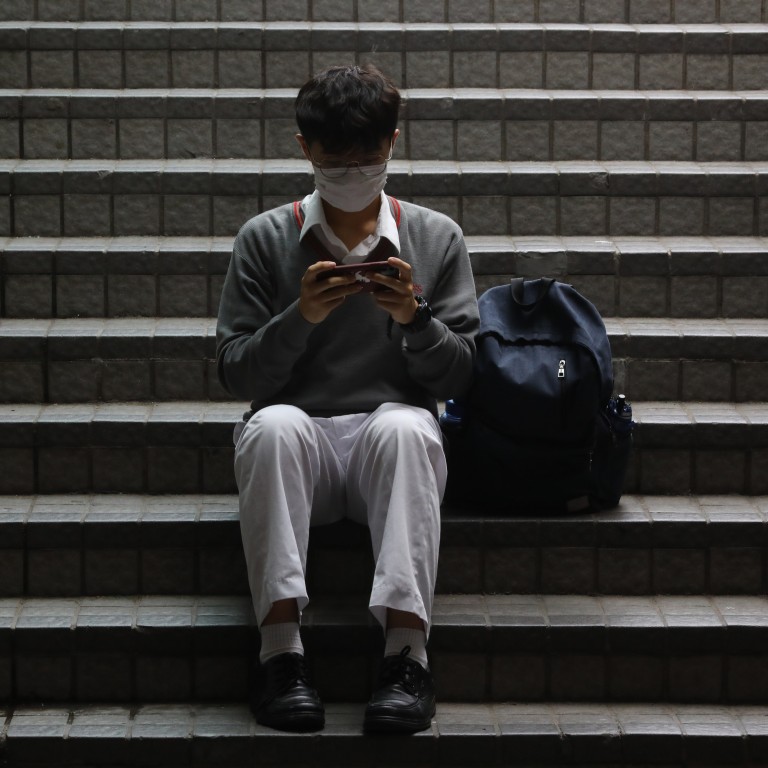 Nearly 40 per cent of Hong Kong secondary school students exposed to unwanted online sexual content or requests, survey shows
Save the Children Hong Kong poll also reveals teenagers received unwanted requests for sexual photos or intimate details of themselves in past 12 months
NGO calls for a new commissioner to ensure online safety for children, independent body on internet security
Nearly 40 per cent of Hong Kong secondary school students were exposed to unwanted online sexual content or requests, a survey has found, prompting calls for new regulatory bodies on children's online safety.
Save the Children Hong Kong on Tuesday released the results of the survey, which polled 1,347 young people aged between eight and 17 during the 2020-2021 academic year.
Among the 1,097 secondary pupils who responded, 40 per cent claimed they had encountered at least one incident of unwanted online sexual content exposure, solicitation or experience in the last 12 months.
The ratio equated to about 130,000 Hong Kong secondary school students, the NGO said.
The survey also found that one in 20 teenagers experienced sexual harassment in the form of unwanted requests for sexual photos of themselves while another 10 per cent of teenagers were asked to provide intimate details about themselves.
Save the Children Hong Kong called for the appointment of a new commissioner to ensure online safety for children, and the setting up of an independent body on internet security. Its CEO Carol Szeto said society should attach importance to the risks and impact of online abuse and harassment on children.
"Both online sexual harassment and bullying can have long-term negative impact on children's emotional and social development, as well as mental well-being, including feelings of being intimidated, shamed, blamed or guilt," Szeto said.
About 5 per cent of respondents claimed they faced the worst kinds of online sexual abuse, including being pressured into some form of sexual acts over the internet either by peers or adults.
In terms of cyberbullying, one out of five teenagers responded they had experienced various sorts of online bullying, including the posting of offensive photos or messages online, misuse of another person's photos or identity without consent and being excluded from online communities.
Nearly 28 per cent of students surveyed reported that something had happened online in the past year that made them uncomfortable or scared.
The organisation said an independent body was needed to coordinate a child-friendly mechanism to allow people to seek help and report cyberbullying, online child sexual exploitation and abuse.