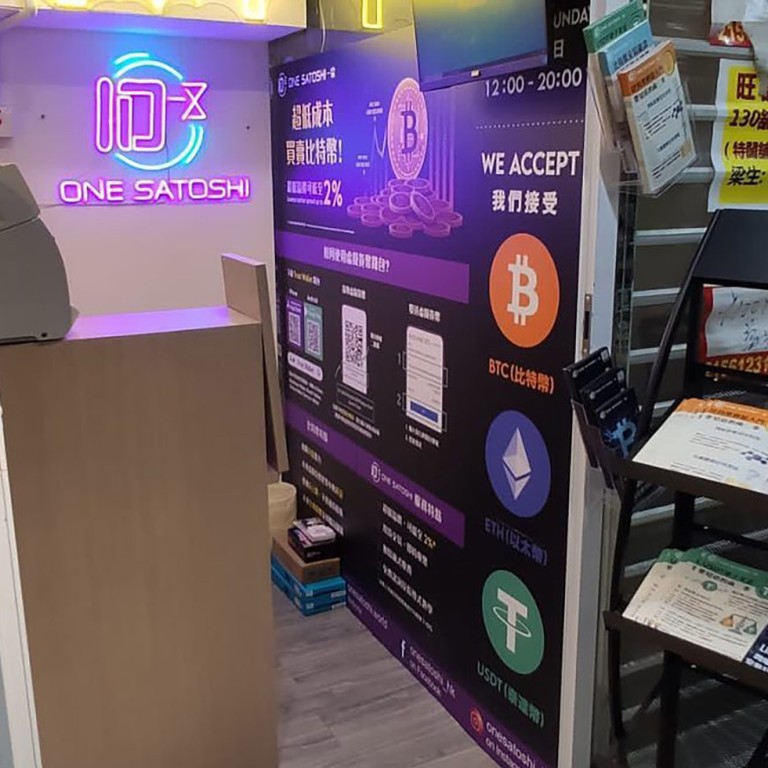 2 arrested after offices of Hong Kong cryptocurrency trading company splashed with red paint, damaged
Police staged an ambush at another location after being alerted to acts at Kwun Tong branch of One Satoshi
Firm's Wan Chai premises were also targeted, with red paint splattered on venue and glass door damaged
Hong Kong police have arrested two men over acts of vandalism at the offices of a cryptocurrency trading company.
The suspects remained in custody on Wednesday after being detained the night before. Officers were called to the Kwun Tong branch of the company – One Satoshi – on Hoi Yuen Road at about 8.30pm on Tuesday after the premises were found to be splashed with red paint.
Police then sent more personnel to other offices and branches of the company in the city and found that its Wan Chai venue was also splattered with red paint and its glass door was shattered.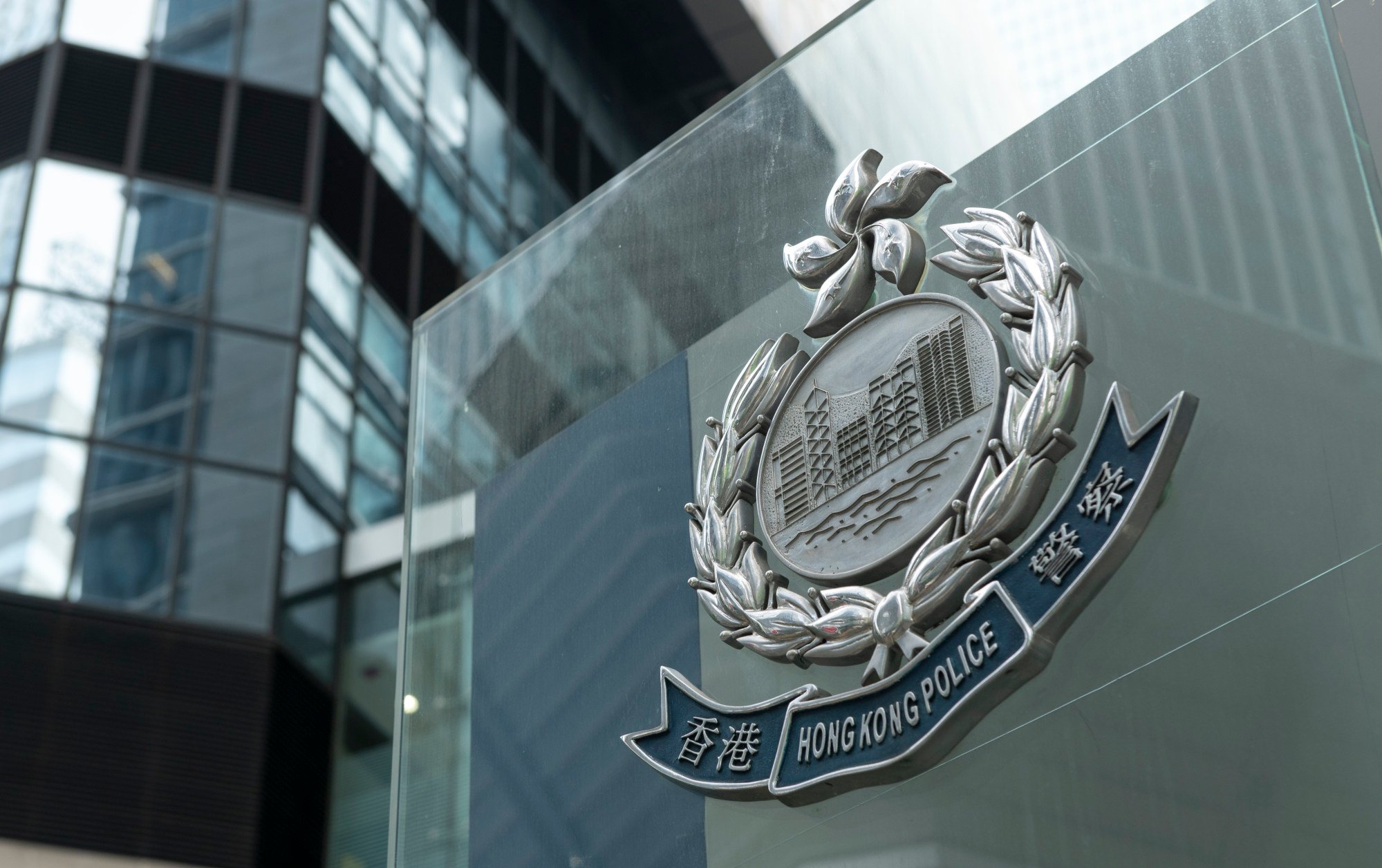 A police source said officers had planned an ambush and waited at the firm's other offices that had not yet been targeted. At about 10pm, police arrested the two men after the pair arrived at the firm's Causeway Bay branch in Causeway Place.
As of noon on Wednesday, the suspects, aged 28 and 40, were being held for questioning and had not been charged. The younger man is unemployed while the other suspect works as a driver.
Detectives from the Wan Chai district crime squad are investigating the motive behind the attack.
Responding to the incidents on Facebook on Wednesday, One Satoshi said it had no link to triads or related organisations. The firm in an online statement also said all its branches held valid business registrations and its operations and related transactions were legitimate.
The company added it had filed a vandalism report to police and an investigation was under way.
"If anyone makes any harassment and smear against the company, we must deal with it seriously and pursue it to the end," it stressed. "The company also takes this opportunity to remind customers to guard against those who impersonate our staff, and to stay vigilant against fraud."
In the first three months of the year, police handled 1,164 reports of criminal damage, down 26.8 per cent from 1,590 in the same period last year.
In Hong Kong, criminal damage is punishable by up to 10 years in jail under the Crimes Ordinance.