Telegram
Get more with myNEWS
A personalised news feed of stories that matter to you
Learn more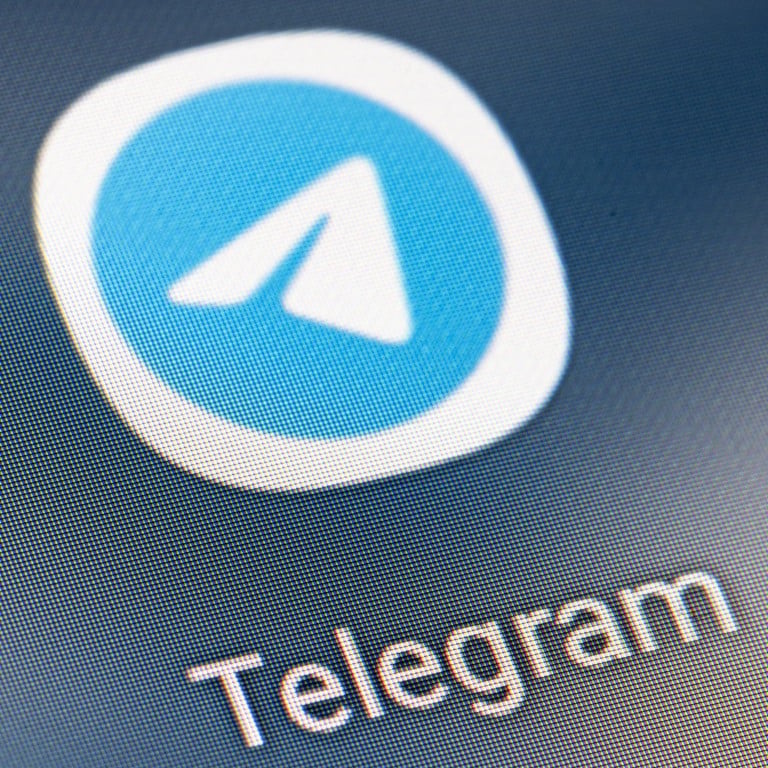 Members of Hong Kong's tech industry call for Telegram to discuss doxxing law compliance with authorities
Technology sector lawmaker Duncan Chiu says Telegram must handle its platform's doxxing issue 'sooner or later'
Support for clamp down on doxxing comes day after source reveals city's privacy watchdog is considering blocking the public's access to the messaging app
Industry figures in Hong Kong's technology sector have said Telegram should discuss compliance measures regarding the city's doxxing legalisation with the government, with one supporting authorities taking action against the messaging platform if it had violated the law.
The push on Thursday to clamp down on doxxing came as an administrator of a channel on the app was sentenced to six and a half years in jail after he was convicted of conspiring to incite others to riot from October 2019 to June 2020.
During Hong Kong's social unrest in 2019, Telegram became a popular messaging platform for protesters, with discussions including the use of bombs against law enforcement. It was also used to share the personal information of officials, legislators, policemen and judges – prompting authorities to update the city's privacy law last October.
A day earlier, a source confirmed that the city's privacy watchdog is considering blocking the public's access to the messaging app because of its use in unrestrained acts of doxxing.
Asked if authorities should give the messaging app a final warning, technology sector lawmaker Duncan Chiu on Thursday suggested Telegram enter into talks with government officials if it was struggling to comply with the anti-doxxing law.
"It has to handle the issue sooner or later … If it needs time, such as several months, to deal with the problem, it needs to let the government know," he said.
Eric Yeung Chuen-sing, an honorary president of the Smart City Consortium, said he would support authorities taking action against Telegram if it was found to have violated the law.
"It would be difficult to wipe out an app completely, but as a gesture, authorities could ask Apple, or Google to remove an app from its downloading platform," Yeung explained.
The Post has reached out to Telegram for comment. The platform's spokesman Remi Vaughn told Radio Free Asia the company behind the app was surprised by the possibility of being banned in Hong Kong.
Vaughn said Telegram was strongly against the sharing of personal information and forbids doxxing content, with its administrators regularly removing such posts from the platform.
But Yeung argued that, so long as problematic content continued to exist on the platform, the app had failed to comply with the law.
"If a firm wants to operate in a city or country, its responsibility is to fully comply with the law of the jurisdiction," he said.
Chiu said internet and data security is an area that governments and businesses around the world were increasingly concerned about, noting the situation involving Hong Kong and Telegram should not be an exception.
A source on Wednesday said Privacy Commissioner Ada Chung Lai-ling was thinking about invoking regulations for the first time to restrict people's access to the service as the watchdog found it to be rampant with doxxing which mainly targeted government officials.
But the proposal has stoked fears it will deal a blow to the free flow of information in the city and that the law might be used as a tool to block people's access to other internet services.
Chung declined to comment on enforcement actions in individual cases.
"Depending on the scale and intensity of the doxxing messages in question, the Office of the Privacy Commissioner for Personal Data will take appropriate enforcement actions to combat unlawful doxxing behaviour in order to minimise the harm done to the victims," she said.
Under the Personal Data (Privacy) Ordinance, which was updated in October last year, the privacy commissioner can carry out criminal investigations and initiate prosecutions for doxxing, defined as the practice of maliciously leaking others' personal information.
The privacy commissioner and police are also empowered to halt or restrict access by any resident to the relevant platform on which the relevant messages were published.
The Beijing-imposed national security law, meanwhile, empowers police to require internet service providers to close down websites that endanger national security.
A police insider said the force had previously asked Telegram and Facebook to remove content related to doxxing acts, such as the personal details of judges and officials, with both companies having complied.
However, the source said Telegram remained a hotbed for doxxing activity, with content being reposted by users after some messages were removed.
Francis Fong Po-kiu, honorary president of the Hong Kong Information Technology Federation, said he doubted the privacy watchdog would succeed in blocking Telegram as it would be highly difficult.
"Telegram can easily change its IP address. It can keep changing its IP address to ward off any blocking attempt. But this may disable other corporations using the same hosting platform," he said.
As an example, Fong pointed to Russia's efforts to ban the Telegram messaging app by blocking its IP addresses for two years from 2018 but in vain.
Telegram continues to thrive there as a leading service for news channels while Russian government departments including the foreign ministry and national coronavirus task force have official channels on it. The country lifted the ban in 2020.
But while Yeung acknowledged it would be difficult to completely cut off access to an app, he said authorities still needed to make an effort to restrict it.
Commissioner Chung told a
Legislative Council
meeting on Monday her office had received reports about 842 doxxing cases last year. That included 161 cases received after the doxxing law came into effect in October.
From October to December, the office also issued 227 orders to 12 online platforms, urging them to remove doxxing information. That resulted in about 80 items being taken down.