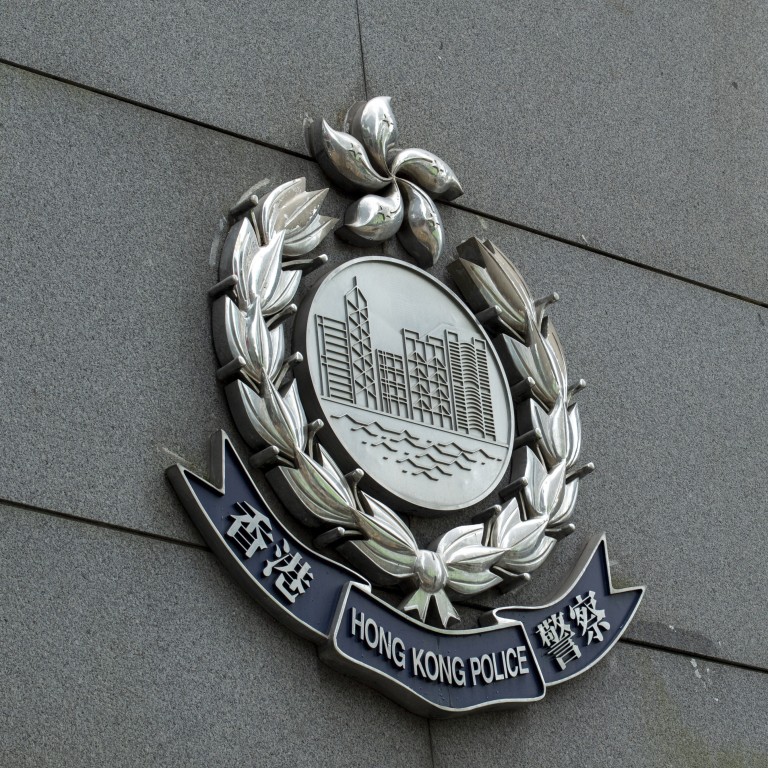 Hong Kong police probe whether 25th handover anniversary is target of possible bomb plots after arresting 3, seizing 30kg of chemicals
Computer technician and his parents arrested in their flat, where a bedroom was converted into mini laboratory; around 30kg (70lbs) of chemicals for making explosives found
Force insider says he does not rule out explosives could be intended for use during handover anniversary
Hong Kong police are investigating whether events to celebrate the 25th anniversary of the city's return to Chinese sovereignty on July 1 are among targets of possible bomb plots after arresting three people and seizing about 30kg (70lbs) of chemicals that could be used to make explosives.
A 31-year-old computer technician and his parents, aged 60 and 63, were arrested in their public housing flat in Wong Tai Sin in which one of the bedrooms was converted into a mini laboratory.
The force said officers on Monday found 20kg of chemicals that could be used to manufacture the powerful explosives triacetone triperoxide, also known as TATP, and hexamethylene triperoxide diamine (HMTD).
Other laboratory equipment and installations such as circuit boards, timing devices and heat-generated devices were discovered.
Officers also found another 10kg to 15kg of various chemicals in a mini storage centre in San Po Kong rented by the 31-year-old suspect.
A force insider said he did not rule out the explosives could be intended for use during the handover anniversary, when Chinese state leaders were likely to be present.
"It is also possible the explosives could be used to target officers during the June 4 anniversary of the 1989 Tiananmen Square crackdown. We are looking into all possible clues," he said on Tuesday.
Alick McWhirter, the force's senior bomb disposal officer, described the amount of seized chemicals as "significant" and that TATP and HMTD had been used around the world by terrorist organisations.
"Both TATP and HMTD are powerful explosives, which even in small quantities can result in significant explosions resulting in death or serious injuries," the senior superintendent said.
"At the moment we are still working to establish the quantity of explosives that could have been manufactured from the chemicals present. However, our initial estimate is that the quantities are significant."
Secretary for Security Chris Tang Ping-keung had earlier identified home-grown terrorism as among challenges faced by law enforcement agencies when preparing measures to ensure the safety of state leaders likely to visit Hong Kong for the July 1 commemoration.
Superintendent Chan Wui-nang of the organised crime and triad bureau said police believed the 31-year-old suspect was prepared to use the equipment and chemicals to make explosives to endanger public safety and were looking into when he planned to use them.
"We cannot see [why] he needs such a large amount of chemicals in such a variety for his job … When we arrived at the scene, the laboratory equipment was being used for a chemical process. So we have reasons to believe he was using the chemicals to make some explosives," Chan said.
The technician was identified after he was accused of leaving posts online between July 2021 and April 2022, inciting others to attack officers, police headquarters and judicial officials. In one of the posts, he claimed he was studying how to make explosives.
The chemicals seized included potassium chlorate, sodium sulphate, calcium nitrate and lead(II) acetate.
Officers were also trying to establish the roles of the three suspects, who were arrested over making explosives and inciting others to cause grievous bodily harm.
As of Tuesday evening, the suspects were being held for questioning and none of them had been charged.
In Hong Kong, the manufacture of explosives is punishable by up to 14 years in jail while inciting others to wound with intent carries a maximum penalty of life imprisonment.