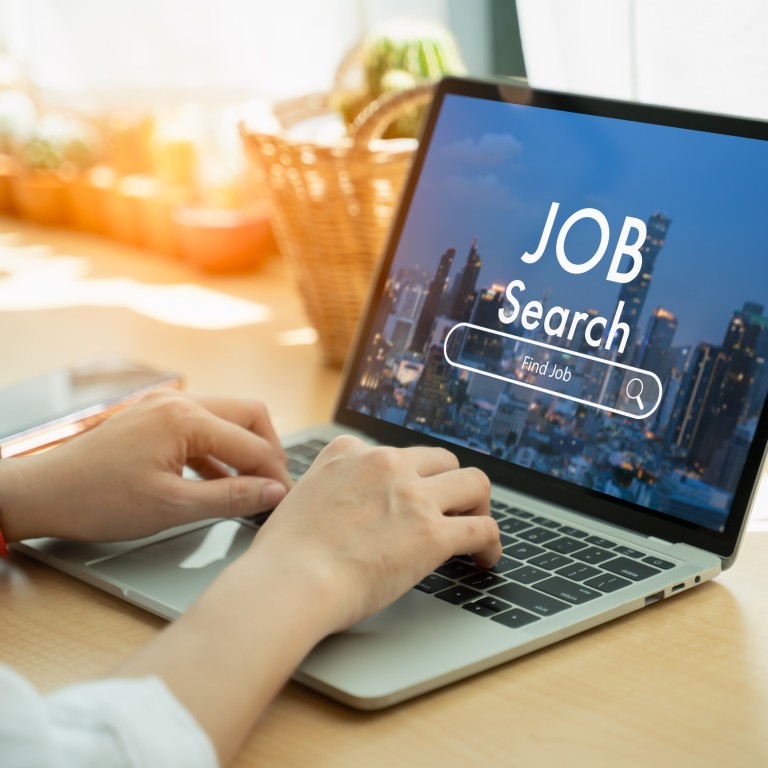 Con artists swindled nearly HK$100 million from Hong Kong jobseekers in first 4 months of year
Amount of money scammers pocketed is 17 per cent more than HK$85.3 million residents lost in 1,063 cases in 2021
Recently, two women and one man were reportedly duped out of HK$758,000 in total in 'boosting sales' scam
Con artists have bilked nearly HK$100 million (US$12.74 million) from Hong Kong jobseekers in the first four months of this year, according to police.
The amount of money scammers pocketed between January and April was 17 per cent more than the HK$85.3 million residents lost in 1,063 cases reported in the whole of 2021. There were 236 such cases involving total losses of HK$10.5 million in 2020.
On Thursday, two women and one man, aged between 25 and 39, separately called police to report being duped out of HK$758,000 in total in a "boosting sales" scam, a common type of online employment fraud.
According to the force, fraudsters placed recruitment advertisements online to lure victims by offering them monetary rewards for e-shopping. The victims were told the shopping helped to boost sales and the popularity of the online retail platforms.
Swindlers promised that after the transactions, the victims would receive the principal and commission. But they were instructed to deposit the payment for the goods into bank accounts controlled by tricksters instead of directly with the online shops.
One victim, a 39-year-old woman, received a full refund and commissions in her first few rounds of buying.
"She was then coaxed into doing more transactions," a police spokesman said. "As instructed, she transferred HK$210,000 into five designated bank accounts for purchasing more products online."
The victim realised she had been conned when she did not receive the sum she put down or the promised commission and was unable to contact the "employer".
Another victim, a 30-year-old man, made online purchases and transferred HK$140,000 into four designated bank accounts as the principal amount.
"He received HK$10,000 as commission, but the principal was not transferred back to his account," the spokesman said. The victim called police when his "employer" was unreachable. In the end, he lost HK$130,000.
The third victim, a 25-year-old woman, transferred HK$420,000 into nine designated bank accounts but received only HK$2,000 in commission in return.
She went to Mong Kok police station on Thursday to report the scam after she too was unable to find her "employer".
Police reminded job-hunters to pay attention to advertisements that offered big salaries but did not have any requirements regarding academic qualifications or work experience.