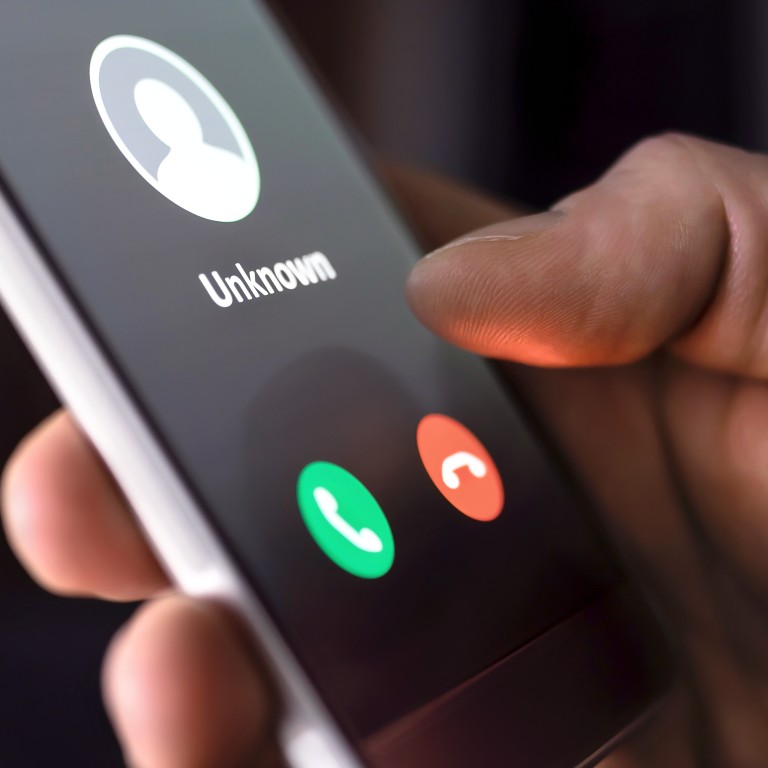 Coronavirus: HK$144 million lost to phone scammers in Hong Kong pandemic-related ruses over first 4 months of year
Among cases is student, 19, who received call while in quarantine from 'Shanghai police' accusing him of laundering money, and asking for HK$2 million in surety
Biggest victim is housewife, 40, who was duped out of HK$65 million – more than the total amount lost in 29 such cases for the whole of 2021
Phone scammers using pandemic ruses have duped Hong Kong residents out of HK$144 million (US$18.3 million) in the first four months of this year, with the loss amounting to 18 times the figure recorded in the whole of 2021.
The 102 victims bilked this year include dozens of university students, with the ruse continuing in May when a 19-year-old boy lost HK$2 million after being scammed while in quarantine at a government isolation facility for Covid-19.
The biggest victim is a housewife who lost HK$65 million, dwarfing the total amount of HK$7.88 million lost in 29 cases in the whole of 2021.
Chief Inspector Mok Tsz-wai, head of the force's designated team targeting phone scams, said ruses to do with the pandemic, such as accusing victims of smuggling vaccines or breaching rules, were prevalent amid the fifth wave of infections, especially from February to March.
"Local residents were concerned about the rising number of Covid-19 cases and worried about the spread of the virus, so fraudsters took advantage of their fears and invented various epidemic-related excuses to threaten and swindle them," Mok said.
He added that another ploy used by con artists was to accuse victims of spreading fake news on pandemic measures.
One of the victims was a 40-year-old housewife who called police in April after she was swindled out of HK$65 million by phone scammers accusing her of spreading bogus information on the central government's Covid-19 measures across the border. It was the biggest case in terms of monetary loss this year.
She forked out all of her savings, borrowed money from her mother and mortgaged her Cheung Sha Wan flat to pay the criminals. The case came to light when the fraudsters approached her husband, a businessman, and tried to swindle money from him as well.
Phone fraudsters in her case impersonated an employee from Beijing's liaison office in the city and a mainland Chinese prosecutor from Beijing.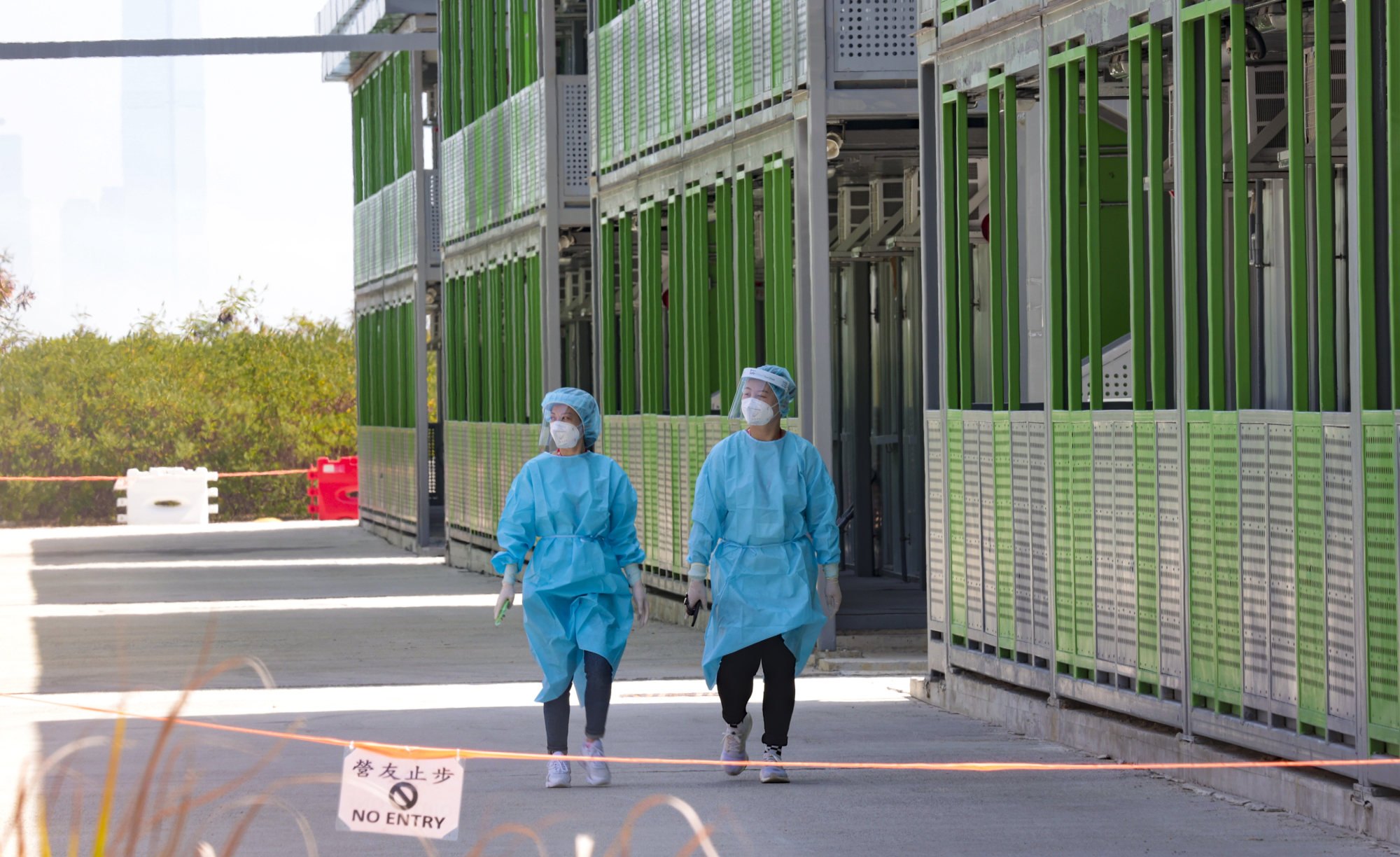 In another of the recent cases, a university student suffered a double whammy in three weeks when he was infected with the coronavirus and then duped out of HK$2 million in a phone scam while staying at the Penny's Bay quarantine facility.
The 19-year-old, who lives in a public housing flat with his family, had tested positive in April. He received a call while in isolation from a Mandarin-speaking trickster impersonating a Department of Health employee.
As he regularly received calls or texts from department staff checking on his condition while in the camp, a source with knowledge of the case said, this probably led the victim to lower his guard.
"During the conversation, he was accused of buying three Sinovac vaccine samples from Shanghai. He was told it was against pharmacy regulations and he risked losing all his medical benefits in the city," the source said.
After the teen denied the accusation, the call was then transferred to another fraudster posing as a Shanghai police officer and claiming the victim's personal information was used to set up a bank account on the mainland for laundering crime proceeds.
The student was instructed to download an app into his mobile phone and use the application to contact the "officer". He was asked to share his location on the app regularly and upload photos as evidence.
"Because he was in Hong Kong, the victim was asked to pay surety to prevent his abscondence, but promised the money would be returned if an investigation proved his innocence," the source said.
"He was also asked to record on video a statement of consent with a so-called non-disclosure agreement and not to reveal it to third parties, otherwise he would be breaking the law by leaking secret national information."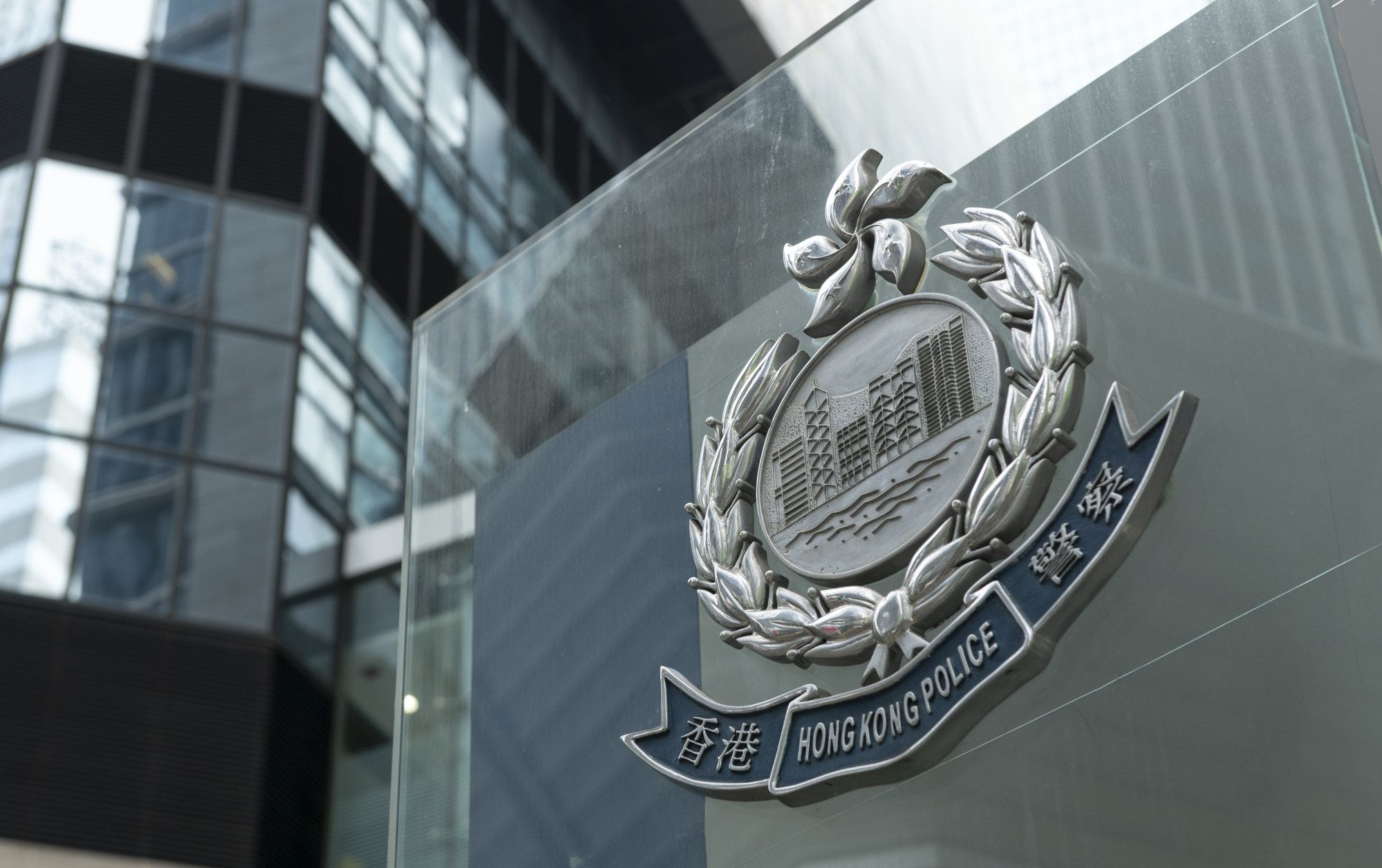 Fearing he would breach confidentiality rules, the victim made up an excuse to ask his father for HK$2 million.
Between May 6 and 18, he transferred the sum in several transactions into three local bank accounts controlled by phone fraudsters. His last transfer was made days after he left the camp and returned home.
On May 19, the victim received a text message that claimed he was cleared in the investigation and the money would be transferred back to his account on the following day, but he was asked to remove the app from his phone.
He checked his bank account on May 20, but found the money had not been sent back. He then realised it was a scam when he called police in Shanghai. He then filed a report to Hong Kong officers.
Police are still tracking down the flow of funds and the identity of the final recipient.
"Bluff and help" is a common tactic used by phone scammers, according to Chief Inspector Mok.
"Victims are usually accused of breaking mainland laws such as money laundering before being offered help to prove their innocence. But they have to transfer money into designated accounts as surety or reveal their online bank details such as passwords," Mok said.
He added that swindlers sometimes presented fake arrest warrants with victims' photographs and personal information to threaten them.
He reminded the public that "genuine law enforcement agents never ask people to provide e-banking passwords or seek guarantee money over the phone".
The 102 pandemic-related cases were among 317 reports of fake-official phone scams received between January and April of 2022. Police said losses totalled HK$266 million in the 317 cases and 92 of the victims were university students. Sixty-seven students are from mainland China.
Police handled 169 fake-official phone scams with losses of HK$487 million in the same period of 2021. In the whole of last year, there were 641 fake-official phone scams with total losses amounting to HK$780 million.
A 90-year-old woman living in a mansion on The Peak called police in March last year after she was conned out of HK$250 million between August 2020 and January 2021 by fraudsters who told her that her identity had been used in a serious criminal case on the mainland, making her the biggest known victim of a phone scam in the city.
Mok said police would enhance the exchange of intelligence with mainland and overseas law enforcement agencies to combat such illegal activities and track down the scammed money.
His team arrested 30 holders of bank accounts that were used to collect and launder money generated from phone scams in an operation code-named "Upshore" in April.
He said police had also enhanced publicity and education campaigns to raise public awareness of the crime.