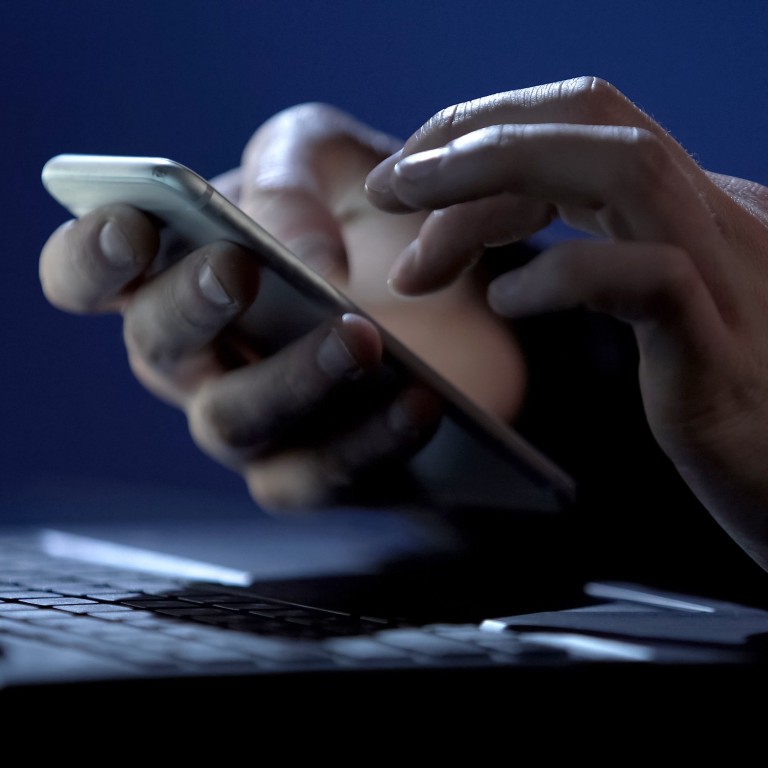 Hong Kong police arrest 94 suspects for alleged role in nearly 900 scams during latest crackdown on e-commerce fraud
Police say suspects were allegedly involved in 892 incidents of e-commerce fraud, which collectively cost victims HK$5.5 million
Latest operation, which launched on May 15, included arrest of 5 suspects connected with group swindling buyers of video games, concert tickets
Hong Kong police have arrested 94 suspects in connection with nearly 900 incidents of online shopping scams which collectively cost victims about HK$5.5 million (US$700,920).
The force on Thursday also said the number of e-shopping fraud cases reported during the first four months of this year had increased by 36 per cent compared with the same period last year.
Police said the arrests were part of an ongoing operation, codenamed "Iron Warrior", which launched on May 15. The suspects snared in the crackdown, comprising 67 men and 27 women, aged 14 to 75, were detained on suspicion of deception, obtaining property by deception and money laundering.
Those arrested were allegedly involved in 892 cases and had scammed a total of HK$5.5 million from victims, the force said. The suspects were all released on bail, pending further investigation.
Police added that they believed their latest operation against fraudsters had snared members of a syndicate that swindled about HK$290,000 from 20 victims between November and January by posting adverts for concert tickets and video games.
Chief Inspector Mok Tsz-wai of the Kowloon East regional crime unit, who led the operation, said five suspects, aged 19 to 28, were arrested in connection with the group last week.
Mok said one case had involved the syndicate tricking an online shopper into paying HK$70,940 for two concert tickets, which the victim had initially hoped to buy for HK$4,780.
"The scammer first suggested the victim pay more to upgrade the ticket class, and later made other excuses to lure the victim to buy more, such as buying in bulk for better bargains or to meet the minimum order quantity for a free postal delivery," he said.
"The victim ended up transferring money to the scammer 17 times in one day."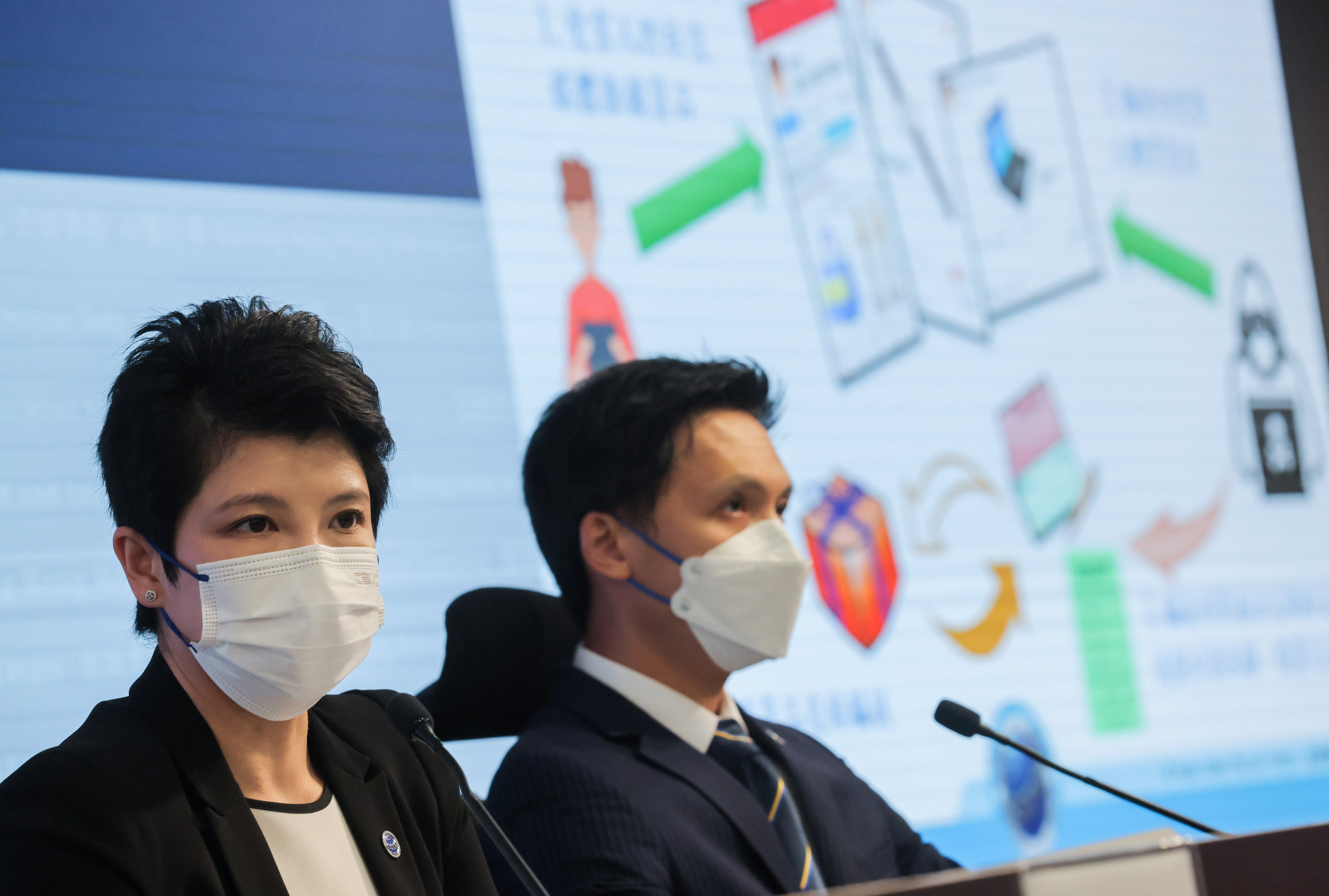 Superintendent Hui Yee-wai, of the force's Cyber Security and Technology Crime Bureau, warned anyone scouting online for bargains or concert tickets to be wary of scammers.
"Partly because of the epidemic, more people have turned to online shopping. And thus, we have also noted a rise in online scam cases," Hui said.
"Scammers may claim that products are time-sensitive or limited in stock, to lure victims to pay in a rush. Some will decline to accept cash on delivery and ask that items have to be paid for in full prior to delivery."
The superintendent added that scammers could pose as buyers, with fraudsters using "bad cheques" to pay for items to make it harder to trace them after a transaction.
Chief Inspector Ip Cheuk-yu, another member of the bureau, advised online shoppers to check the credibility of other parties and verify their identity before conducting transactions, especially in cases involving sellers operating on social media platforms.
Ip also told shoppers to review the transaction history, credibility ratings and feedback left on the profiles of online sellers.
Police received 2,585 reports involving online shopping scams from January to April, with victims losing a total of HK$25.4 million. The number of such incidents accounted for about 40 per cent of all cybercrimes logged by the force during the same period.
The number of e-commerce fraud cases also represented a 35.9 per cent increase from the 1,902 incidents reported during the first four months of 2021.
The overall number of cybercrimes reported during the first four months of 2022 also rose to 6,514, a 38.9 per cent increase from the same period last year. The total losses also increased to HK$1 billion this year from HK$970 million in 2021.