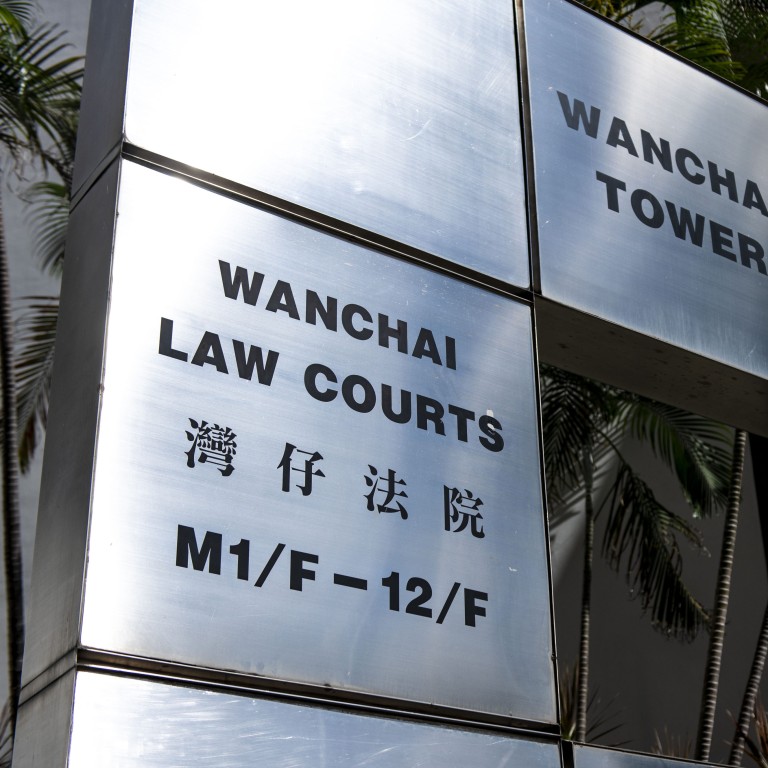 Hong Kong court sentences 2 former construction firm executives to 4 years in jail each for role in letters of credit scam
Wang Xiaoshan, Lau Chung-hoi involved in scam to apply for three letters of credit from DBS Bank, with total value of transactions reaching HK$75 million
Lau also convicted of laundering HK$10.5 million from scam, disqualified from being director of any company for six years
Two former executives of separate construction firms have each been sentenced to four years' jail in Hong Kong over their roles in a HK$75 million (US$9.56 million) letters of credit scam which allowed the pair to launder more than HK$10 million from the scheme.
Wang Xiaoshan, 53, former deputy general manager of China Railway Construction (Hong Kong), and Lau Chung-hoi, 55, then director of the now-defunct Top Famous Construction Engineering Limited, were sentenced in the District Court.
Deputy Judge Charles Chan on Saturday also ordered that Lau be disqualified from being a director of any company for six years.
The pair were earlier found guilty of conspiracy to defraud while Lau was also convicted of two counts of dealing with property known or believed to represent proceeds of a crime.
The court heard Wang arranged for Lam's firm to enter into three trade agreements with China Railway International Trading (Hong Kong), a subsidiary of Wang's company, which would buy construction materials from a supplier for three projects in December 2016.
That came after Wang arranged for his and Lam's company to sign a memorandum of understanding to form joint ventures for certain projects that September. Payments for the purchases would be settled by letters of credit granted by DBS Bank to Wang's company.
China Railway International Trading (Hong Kong) then submitted three applications to the bank in January 2017 for issuing three letters of credit in favour of the construction material supplier.
Lau also produced documents including packing lists and cargo receipts to support the application, leading to DBS Bank approving them and releasing letters of credit payments to the supplier.
The crime came to light when inquiries by the Independent Commission Against Corruption revealed there were no such trade transactions. It was further discovered the supporting documents Lau produced were fake and that he had laundered HK$10.5 million from the scam.
The maximum punishment for conspiracy to defraud is 14 years in jail. Those convicted of money laundering are liable to a HK$5 million fine and 14 years in jail.
Sentences in the District Court are capped at seven years.