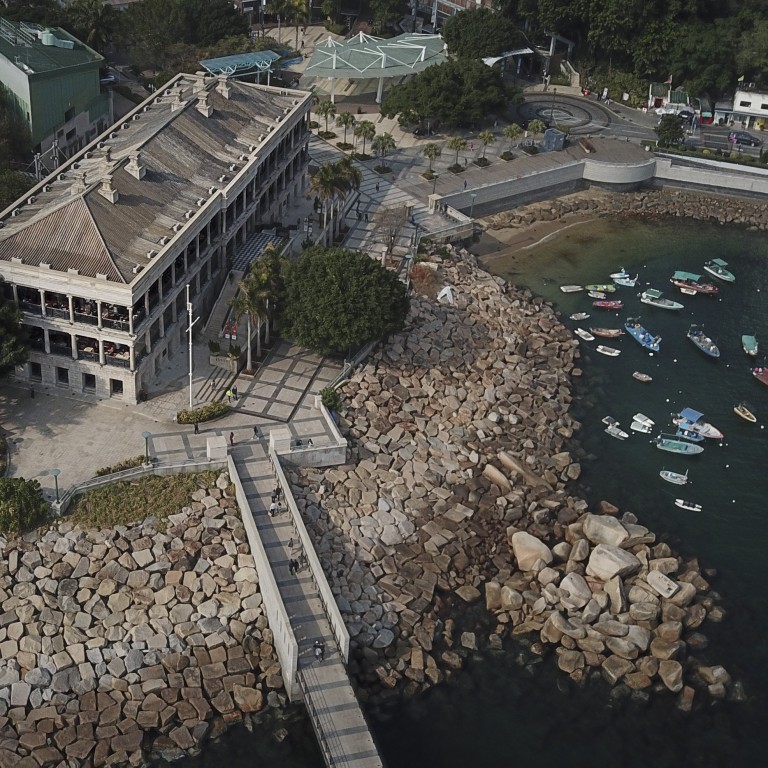 Hong Kong police investigate after man drowns off Stanley
Man had been spotted floating in the sea off Murray House in Stanley at about 4pm on Saturday
Officers are looking into man's identity and cause of accident
Police in Hong Kong are investigating after a man drowned in Stanley on Saturday afternoon.
The force said it received a report at about 4pm that a man had been spotted floating in the sea off Murray House in Stanley in Hong Kong's Southern district.
Marine police arrived at the scene and the man was sent to Eastern Hospital in Chai Wan. He was pronounced dead at 5.42pm, according to police.
Officers are looking into the identity of the man and the cause of the accident.
Several drownings have recently been reported in Hong Kong.
On Thursday, a man, 54, and a woman, 42, were found in waters near Sunny Bay on Lantau Island. The pair were unconscious when pulled from the sea by marine police, and later confirmed dead after being sent to North Lantau Hospital.
In a separate tragedy, a seven-year-old girl drowned and another was in a critcial condition after they both got into difficulties in a swimming pool at the Harbourside residential building in West Kowloon last Saturday.