Crime
Get more with myNEWS
A personalised news feed of stories that matter to you
Learn more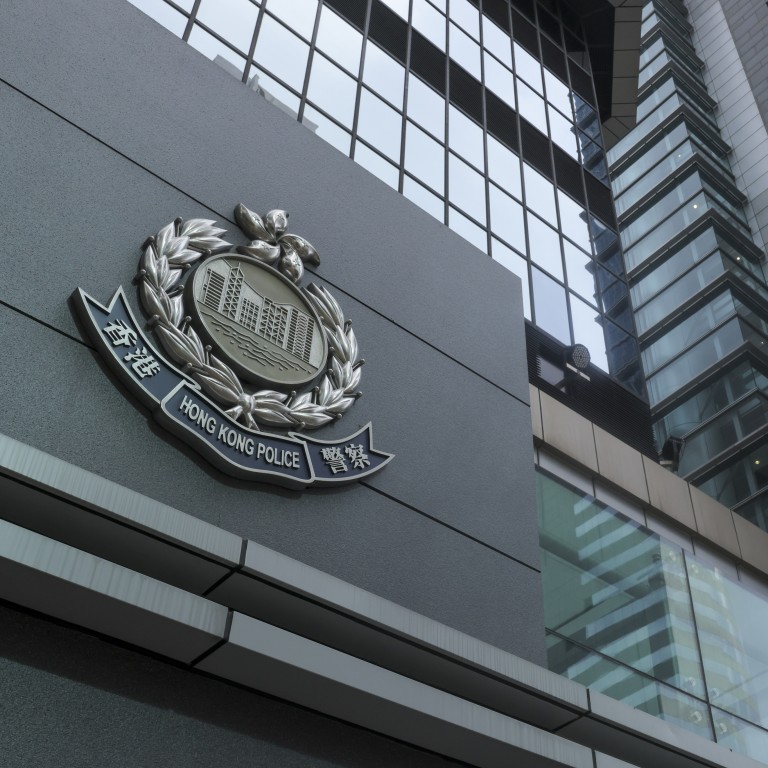 Hong Kong police break up another money-laundering syndicate, arresting 16 linked to HK$2.5 billion in suspected crime proceeds
Police uncover fourth money-laundering group in six weeks; the groups have moved HK$5.4 billion in illegal proceeds since 2020
Syndicate offered monetary reward to those who helped set up bank accounts used to collect and launder funds
Hong Kong police have arrested 16 people in breaking up a local syndicate that laundered HK$2.5 billion (US$318.6 million) in suspected crime proceeds through more than 130 bank accounts in two years.
This is the fourth such syndicate uncovered by local authorities in six weeks. The four groups have laundered a total of HK$5.4 billion in illegal proceeds since 2020.
In the latest case involving this group, a sum of more than HK$50 million ( was linked to about 40 cases of deception reported in the city between April 2021 to January 2022.
According to police, the 16 suspects – 15 men and one woman – consisted of seven alleged core members of the syndicate and nine whose bank accounts were used for money laundering.
"The investigation suggested the syndicate offered a monetary reward from HK$1,000 to HK$2,500 to those who helped set up bank accounts that were used to collect and launder suspected crime proceeds," senior inspector Wong Sau-lok of the force's Financial Intelligence and Investigation Bureau said on Wednesday.
He said the account holders were then instructed to surrender their account details such as passwords and bank cards to the core members.
According to the force, suspected crime proceeds were moved through bank accounts to create multiple layers of transactions.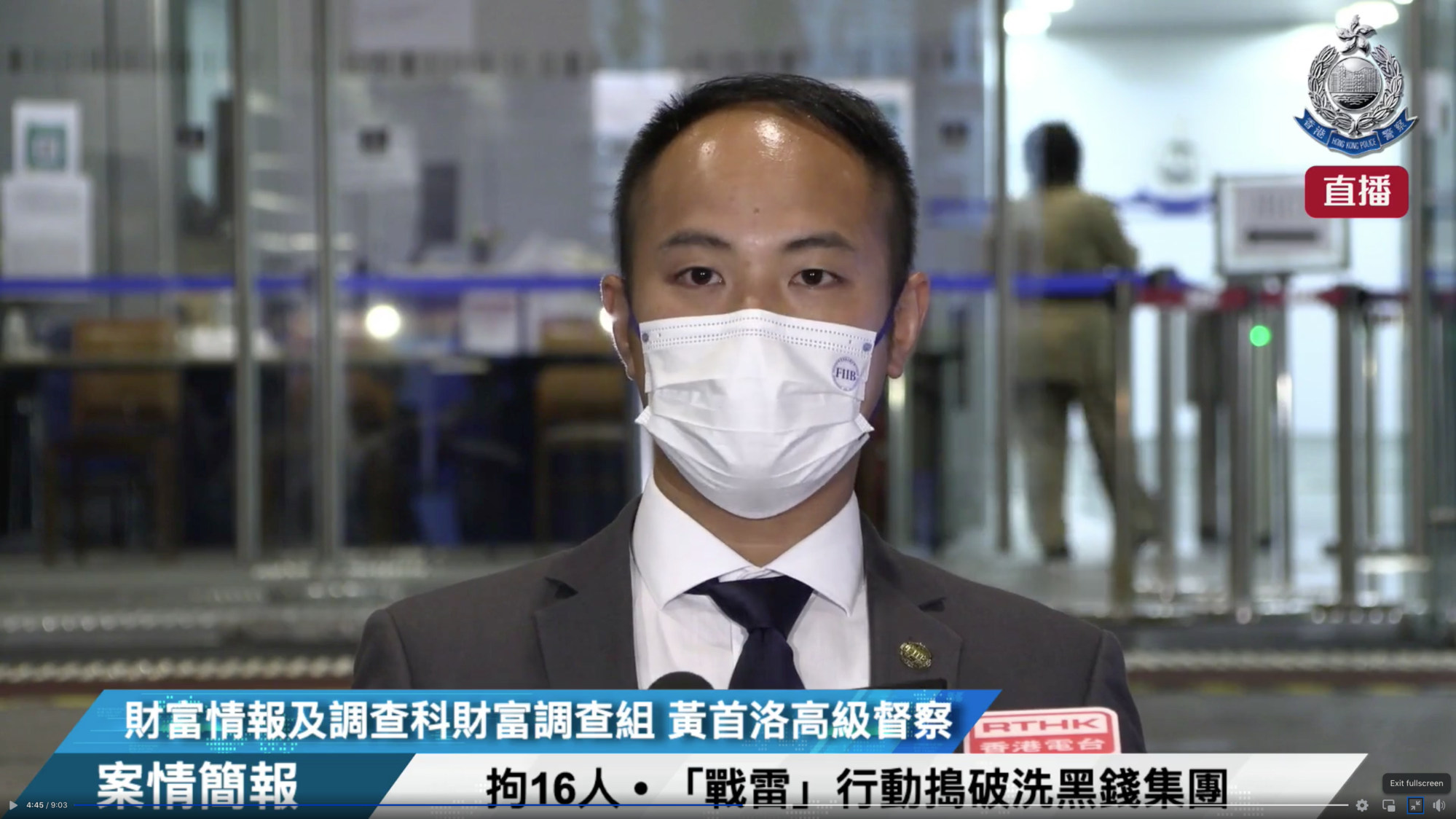 "To make it more difficult for police to track down the money, core members of the syndicate withdrew part of the funds through automated teller machines from the accounts involved," the senior inspector said.
Wong also revealed some core members withdrew several millions of dollars from ATMs over several months.
"The investigation showed the syndicate had laundered HK$2.5 billion in suspected crime proceeds through 136 bank accounts between January of 2020 and January of 2022," he said.
Among the cases of deception that involved losses of more than HK$50 million was a woman in her 30s who was conned out of more than HK$7 million in a fake-official phone scam, after being accused of being involved in a money-laundering case. She called police in September last year.
Officers from the Financial Intelligence and Investigation Bureau began investigating the money-laundering syndicate in January after noticing suspected transactions and other illegal activities.
After gathering evidence, officers picked up the 16 suspects aged from 19 to 56 in a series of raids across the city on Tuesday. Among those arrested were computer technicians, construction workers and cleaners.
They were detained on suspicion of money laundering or conspiracy to launder illegal proceeds – an offence punishable by up to 14 years in jail and a HK$5 million fine.
As of Wednesday afternoon, all the suspects were still being held for questioning and had not been charged. Police said an investigation was under way and further arrests were possible.
"The operation has successfully smashed a local syndicate that used stooge bank accounts to collect and launder the proceeds of crime," Wong said.
On May 24, police in Hong Kong and Macau arrested 22 people and broke up a cross-border syndicate that laundered HK$2.2 billion in suspected crime proceeds over 18 months.
On May 11 and 12, police arrested 17 people believed to have been part of a group that laundered HK$97 million over the past 16 months.
On April 28, customs officers arrested four alleged core members of a similar syndicate, suspected to have funnelled HK$600 million in illegal proceeds through more than 750 bank accounts over the past two years.