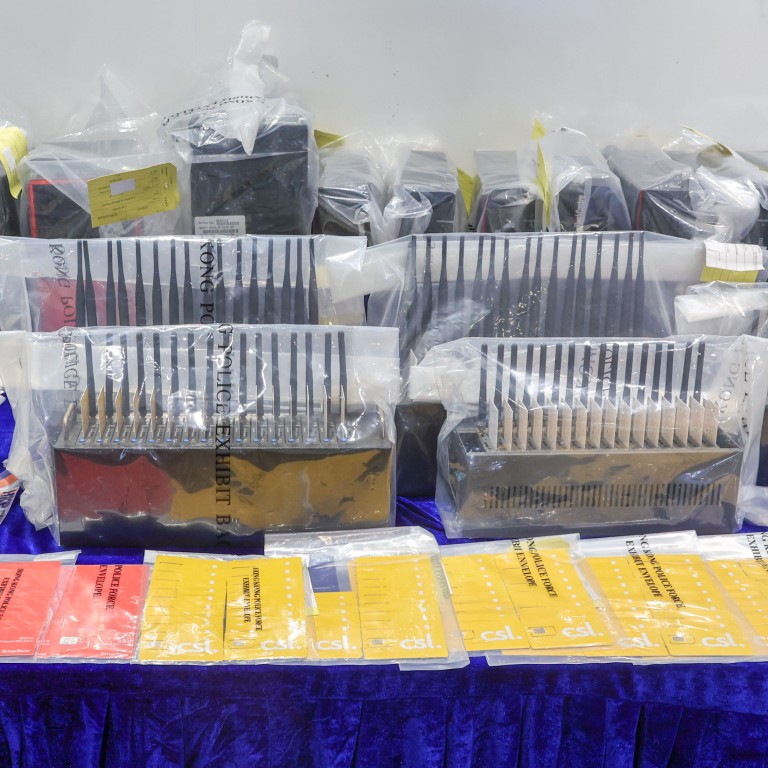 Hong Kong police arrest 46 in crackdown on syndicate using modem-pool devices in new tactic to harass debtors into paying up
Triad-controlled syndicate would flood debtors who failed to pay up with nuisance calls in a short period of time, police say
First time modem-pool devices are used in illegal debt collection activities to make nuisance calls
Hong Kong police have arrested 46 people in a crackdown on a triad-controlled syndicate that used modem-pool devices to send out bulk nuisance calls to debtors and their relatives in a new tactic to make them pay up.
A debtor who failed to make payment received more than 1,000 junk calls in half an hour, according to Senior Inspector Hui Ham-fong of the Kowloon East regional crime unit.
"If they were still unable to settle their debts, the gang escalated their action by splashing paint … and clogging up the keyholes [of their homes] or carrying out other acts of criminal damage," she said.
In the past, unemployed people and triad members were usually recruited to carry out such illegal debt collection activities, she said.
"The syndicate also recruited young people via social media and dating apps and paid them several hundreds of dollars to carry out such illegal activities," Hui said.
Superintendent Wong Yick-lung, of the crime unit, said it was the first time modem-pool devices were used in illegal debt collection activities to make nuisance calls.
"Such devices [installed with multiple SIM cards] could send out bulk calls at the same time. Their aim was to paralyse the phones of debtors and their relatives and friends," he said.
During the raid on the syndicate's operational base in Kowloon earlier this week, officers seized six such devices and a database containing personal information and loan records of more than 2,300 debtors.
The investigation suggested the triad-controlled syndicate had been in operation for about a year, the force said, adding the syndicate was accused of running loansharking activities with two finance companies and also engaging in illegal debt collection activities.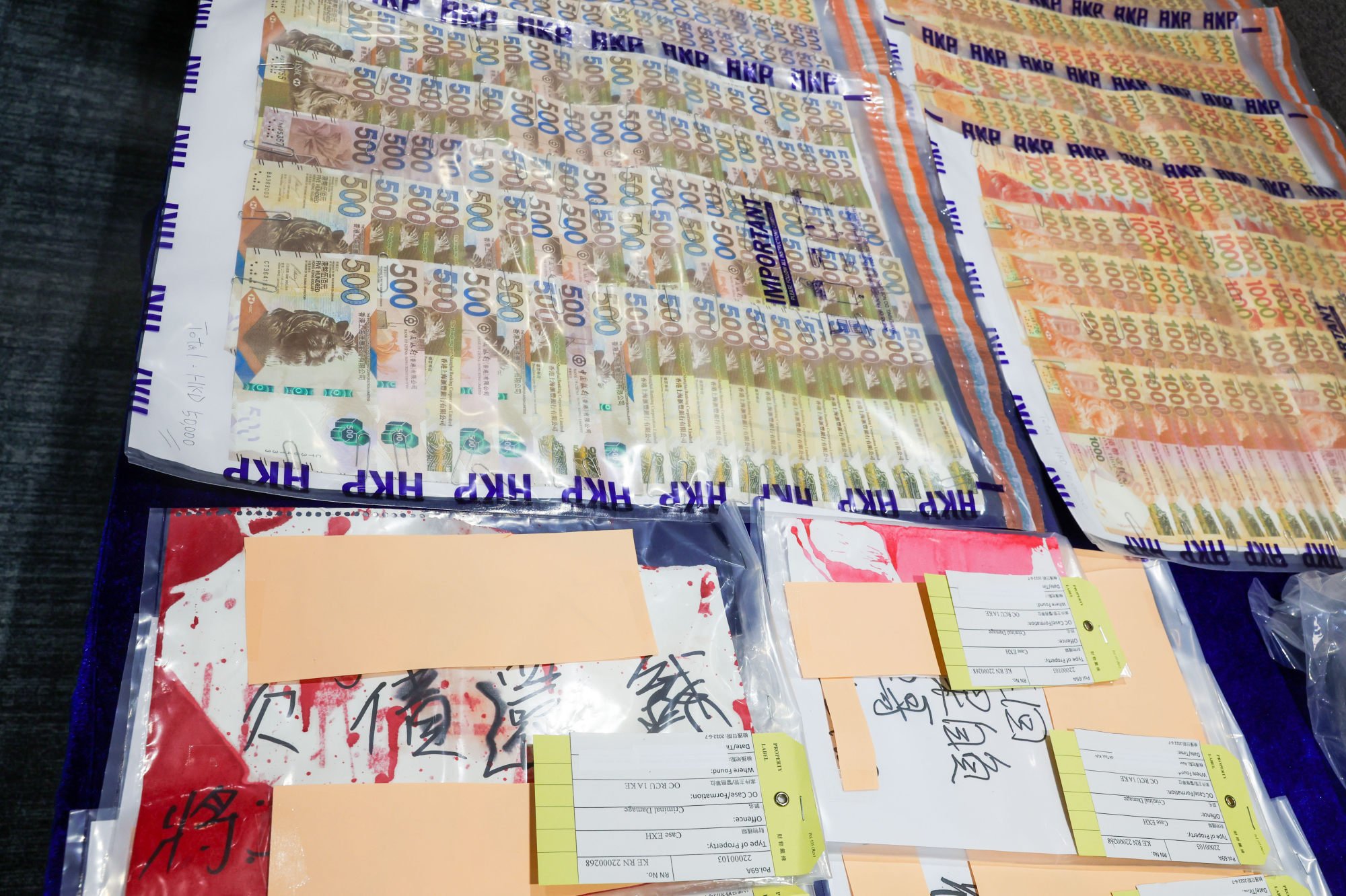 Some debtors were charged up to 380 per cent a year in interest payments, Hui said. The city's legal interest rate is 60 per cent a year.
Police were still investigating the number of victims and amount of money involved, she said.
Officers swooped into action on Tuesday and Wednesday, arresting 46 people in raids on more than 30 locations.
The 39 men and seven women, aged between 14 and 56, included the alleged ringleader and core members of the syndicate, and the directors and staff members of the two finance companies.
They were detained on suspicion of lending money at excessive interest rates, money laundering, conspiracy to criminal intimidation and conspiracy to criminal damage.
During the operation, code-named "Vigorbeat", officers seized more than HK$700,000 (US$89,200) in cash and a large quantity of documents such as loan applications.
All the suspects were released on bail pending further investigation. Police said an active investigation was still under way and further arrests were possible.