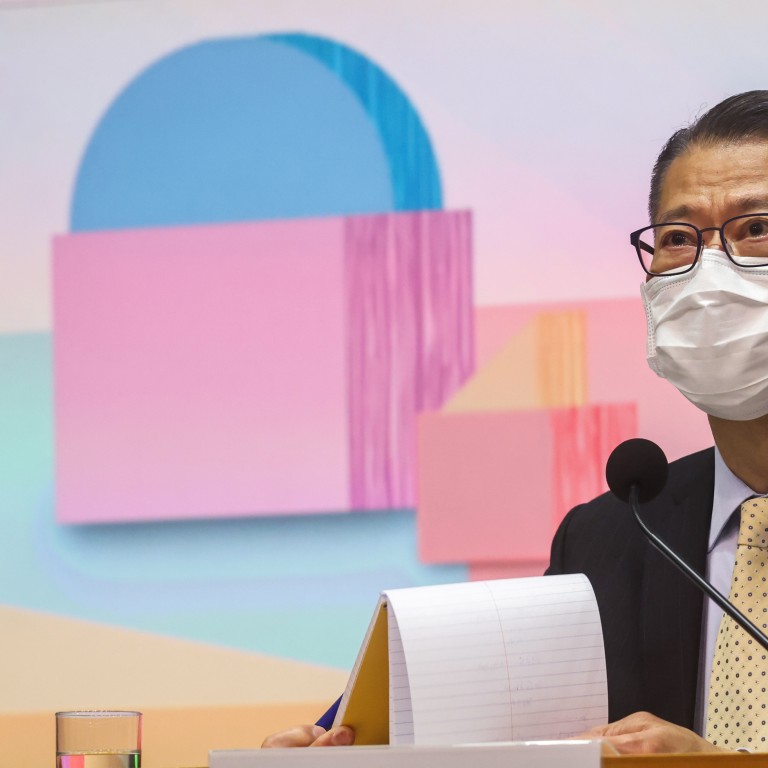 Hong Kong's finance chief warns against suspected phishing scam after his picture appears in online adverts
Paul Chan files police report over suspected scam involving adverts with pictures of him to lure victims to cryptocurrency trading platform
Online articles include purported interviews with Chan praising new cryptocurrency trading system for bringing fortunes
Hong Kong's finance chief on Saturday warned people against falling for a suspected phishing scam after his image was used in online advertisements to lure victims to a cryptocurrency trading platform.
The incident prompted Financial Secretary Paul Chan Mo-po to make a report to police – the most senior official to have asked the force for a follow-up investigation into such scams.
The online articles had embedded a picture of Chan and included content purported to be interviews with him praising a new automatic cryptocurrency trading system for bringing fortunes to many users. They also included a link to the platform.
"It has helped many ordinary people in Hong Kong, mainland China and North America to build a fortune overnight. You might be in doubt, as it sounds so unbelievable," the advert falsely quoted Chan as saying.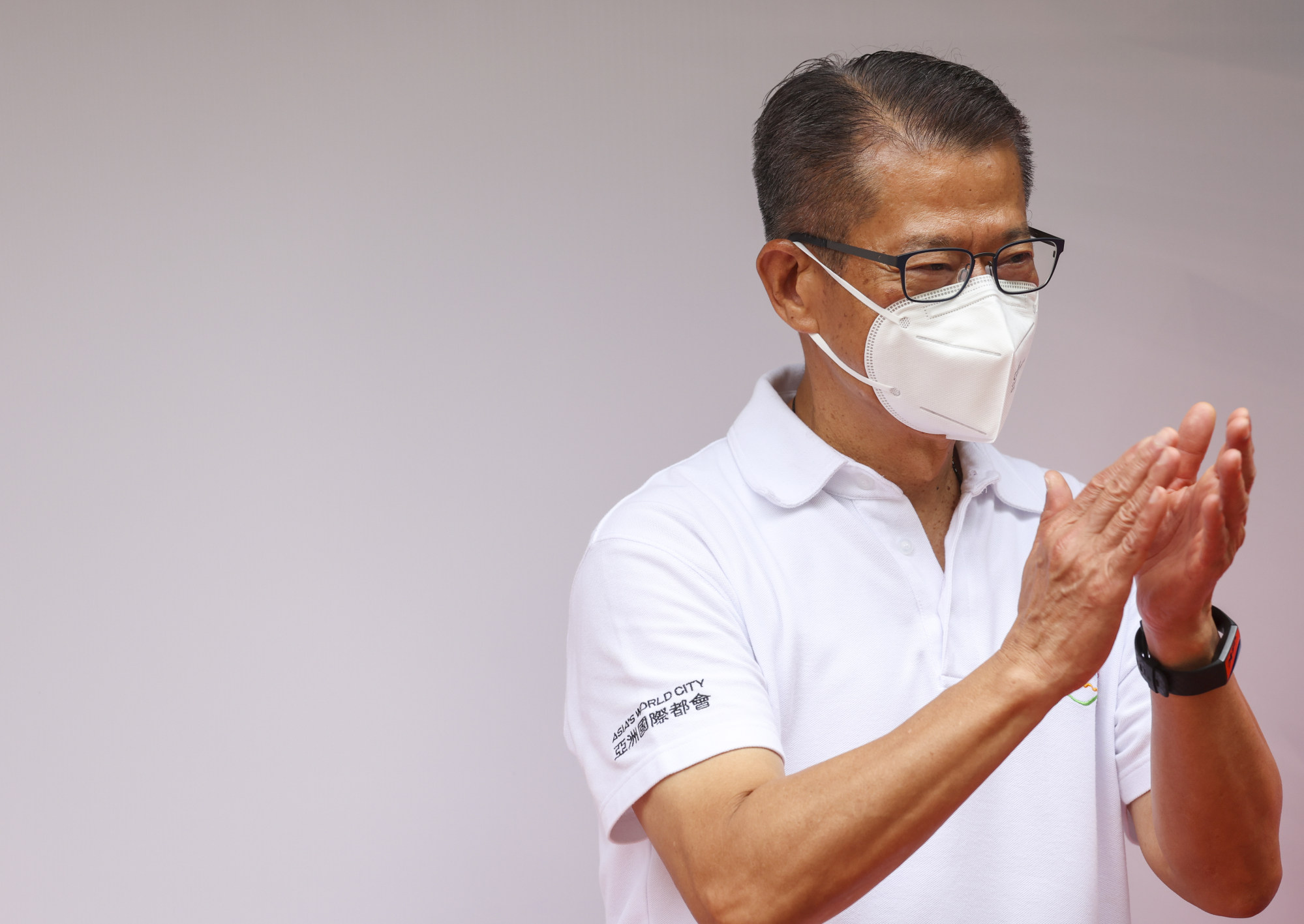 Another advert even described the finance chief as an award-winning singer and actor.
The Financial Secretary's Office (FSO) urged members of the public to remain vigilant against deceptive websites and adverts that carried Chan's name and news photos.
"The FSO solemnly clarifies that it has never issued or authorised such advertisements. The financial secretary has never conducted the so-called interviews on fictitious articles and the remarks in the relevant fake articles are all fictitious," it said.
"Such advertisements lure users to click and take them to suspicious transaction platforms."
A spokesman for the FSO urged the public not to visit any suspicious websites via those advertisements or provide personal information to unknown sites.
Secretary for Labour and Welfare Law Chi-kwong and Legislative Council president Andrew Leung Kwan-yuen were also used in suspected deceptive adverts in past months and made reports to police.
A police source said the articles were linked to a suspected phishing website which lured users to enter personal particulars such as credit card information, or to make investments.
The force was looking into whether any victims had fallen prey to the scam and it was thought the fraudsters behind it were not based in Hong Kong.
Francis Fong Po-kiu, honorary president of the Hong Kong Information Technology Federation, said the adverts carried false information asking people to invest in cryptocurrencies. Tycoon Richard Li Tzar-kai was used in the adverts a few years ago, he added, and then his father Li Ka-shing, and singers Aaron Kwok Fu-shing and Alan Tam Wing-lun.
"It is quite common … they want you to believe these famous people make money because of cryptocurrency so they want you to invest in the cryptocurrency market," Fong said.
He said by clicking on the link, people risked infecting their devices with malware or surrendering sensitive information.
The articles commonly appeared on Facebook, he added, as the social media website was not able to fact-check whether posts were real due to the high volume of adverts on the site.
"It may not be easy for police to trace and do law enforcement [as it's linked to overseas platforms]," he said.
Lawmaker Holden Chow Ho-ding said it was important for the government to make prompt clarifications after fake news emerged to prevent citizens from falling into traps. He also urged police to step up enforcement actions given the surge in deceptions.
Phishing scams usually involve sending deceptive email or text messages that appear to be from trustworthy sources, such as from friends or a legitimate organisation.
Scammers use the ploy to gain victims' trust so they will click on a link to a fraudulent website and are then tricked into giving out personal information such as bank account details, passwords and credit card numbers.
Technology crimes recorded by police surged 25 per cent to 16,159 in 2021 with fraudsters pocketing HK$3 billion. Financial losses through social media scams jumped more than 2.5-fold from HK$259 million in 2020 to HK$669 million last year. Victims were also conned out of HK$124 million in online investment scams last year compared with HK$266 million in 2020.