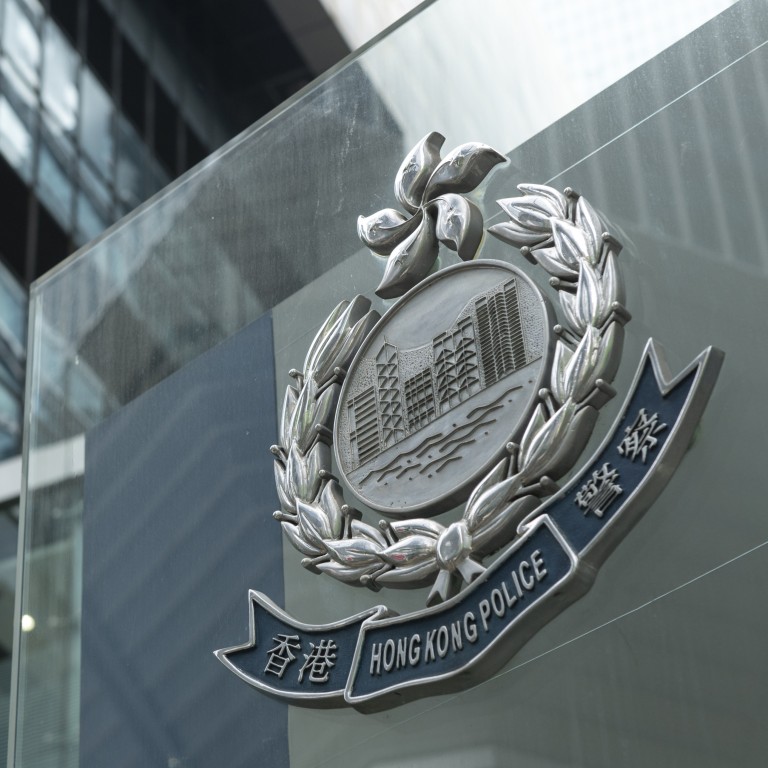 Fraudsters swindled HK$1.28 billion from more than 6,000 Hongkongers through online, phone scams in first 4 months of year
Nearly one-fourth of money victims lost was swindled through email fraud, while phone scammers pocketed HK$280 million
This year's biggest email scam involved overseas investment firm conned out of US$9.6 million, according to force
Hong Kong and international fraudsters have bilked HK$1.28 billion (US$163 million) from more than 6,000 victims of online deception and phone scams in the first four months of this year, latest crime figures have revealed.
Nearly one-fourth of the money the victims lost was swindled through email fraud in which 102 companies and 25 people were duped out of HK$333 million in total between January and April.
This year's biggest email scam involved an overseas investment firm which was conned out of US$9.6 million in February, the force said.
"Its representative received a bogus email purportedly sent by its client, requesting payment of US$9.6 million to two bank accounts in Hong Kong," police said.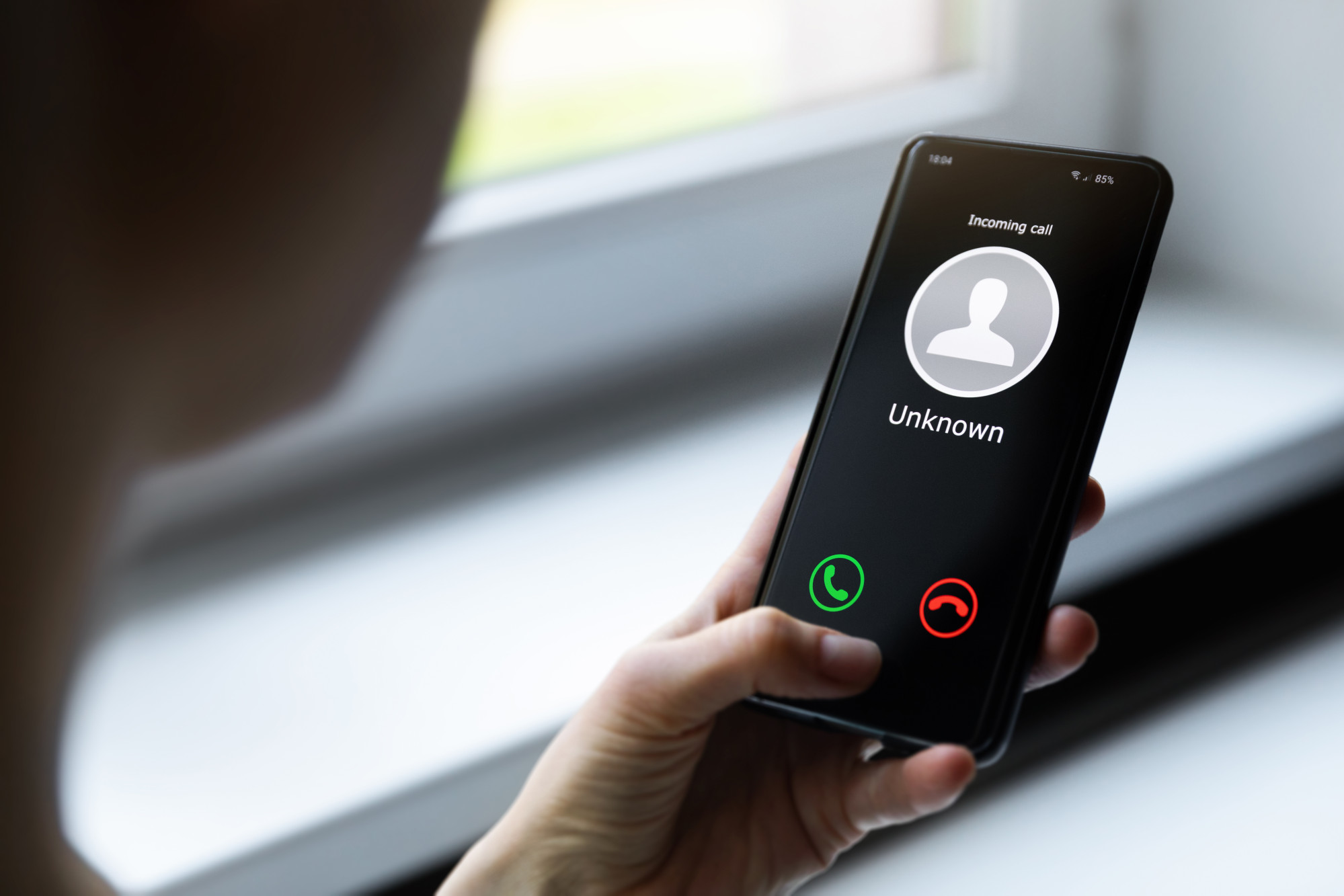 According to the force, officers had frozen around HK$3 million in one of the bank accounts involved. No arrests have been made so far.
Last year, police handled 549 reports of email fraud, while scammers bagged nearly HK$1.54 billion.
Fraudsters usually take advantage of insufficient computer security measures at small and medium-sized enterprises and the lack of awareness among staff to hack into the email systems of their targets and spy on business transactions. They then impersonate employers or senior managers of the company or its business partners and order money transfers using different excuses.
Phone scams came in second, with telephone con artists pocketing HK$280 million in 481 cases in the first four months of this year. Of the 481 reports, the 102 victims lost HK$144 million after scammers used coronavirus pandemic-related ruses to con them.
Chief Inspector Mok Tsz-wai, head of the force's designated team targeting phone scams, said con artists were still employing such tactics to cheat local residents.
"With this tactic, fraudsters accuse victims of smuggling vaccines or breaching coronavirus-related rules," he warned.
Swindlers impersonating mainland Chinese law enforcement agents then accused victims of breaking the law and instructed them to pay a surety or reveal their online banking details during the "investigation".
The four-month figures also showed that 486 people were conned out of HK$250 million in online investment frauds, while 510 victims lost more than HK$235 million in internet love scams.
There was a significant rise in the number of cases of online employment fraud this year as 860 jobseekers were cheated out of HK$100 million between January and April.
The amount of money scammers pocketed in the first four months of 2022 was 17 per cent more than the HK$85.3 million residents lost in 1,063 cases reported in the whole of 2021. There were 236 such cases involving total losses of HK$10.5 million in 2020.
A law enforcement source attributed the surge to a sharp increase in the number of "boosting sales" scams – a type of employment fraud that involves swindlers sending fake job offers such as "order handlers" through SMS or instant messages offering people monetary rewards for e-shopping.
Jobseekers are usually told the shopping helped boost sales and the popularity of the online retail platforms.
Tricksters promise that after the transactions, victims will receive the principal amount and a commission. But they are instructed to deposit the payment for the goods into bank accounts controlled by scammers instead of directly with the online shops.
According to the force, some victims received a full refund and commissions in the first round of purchases. They are then coaxed into carrying out more transactions and end up losing more money, realising they have been conned after they do not receive the sum they put down or the promised commission and are unable to contact the "employer".
The source said some workers lost their jobs as businesses in different sectors were badly hit amid the Covid-19 pandemic. "Fraudsters take advantage of their desperation to find full- or part-time jobs and invent this ruse to cheat them," he said.
In one of the latest operations against this crime, police on Wednesday arrested seven men and two women on suspicion of swindling HK$1.9 million in 10 such employment fraud cases in Wan Chai district in April.
Inspector Thomas Lo of the Wan Chai district crime squad said the suspects were holders of the bank accounts that were used to collect defrauded money.
He reminded people to stay alert when a job offered a high salary but did not have any requirements for academic qualifications or work experience.
In a written reply to the Legislative Council earlier this week, Secretary for Security Chris Tang Ping-keung revealed cybercrime figures showing more than HK$1 billion had been swindled in 5,582 cases of online deception in the first four months of this year.
Fraudsters bilked nearly HK$3 billion in 13,859 cases of online deception in the whole of 2021.
Tang also disclosed that between January and April this year, the police force's Anti-Deception Coordination Centre intercepted HK$530 million of fraudulent payments in connection with 301 deception cases.
The anti-fraud squad, which was set up in July 2017 to track down illegal funds and uncover new tactics used by swindlers, stopped payments totalling HK$2.35 billion in defrauded money in the whole of 2021.
The security chief also revealed that in the 2022-23 financial year, six new posts would be created under the centre, bringing the number of permanent staff to 32.
In the written reply, Tang said the centre's intelligence and scam response team was dedicated to analysing money laundering networks behind deception cases, and taking law enforcement action to crack down on activities related to scams.
"As deception and money-laundering crimes are transboundary in nature, the fight against these crimes relies on the full cooperation among overseas and local stakeholders," he said.