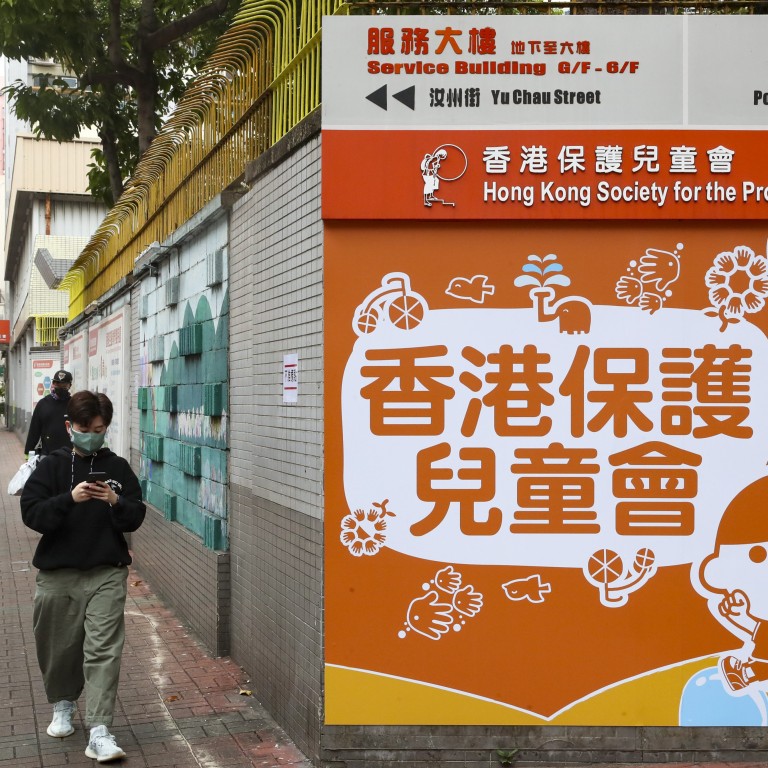 Hong Kong child abuse scandal: first of 27 employees charged sentenced to 4 months' jail
Former senior child carer Barbara Heung, 46, admitted before Kowloon City Court that she had twice assaulted a two-year-old boy last year
Former Hong Kong Society for the Protection of Children worker was accused of pushing boy's head against bathroom wall, grabbing his hair and pulling his limbs
The first of 27 defendants to plead guilty in connection with an abuse scandal at one of Hong Kong's leading child protection groups was jailed for four months on Wednesday.
Former senior child carer Barbara Heung Wing-shan admitted before Kowloon City Court earlier this month that she twice assaulted a two-year-old boy last year inside the Children's Residential Home, a facility in Mong Kok run by the Hong Kong Society for the Protection of Children.
Acting Principal Magistrate Peony Wong Nga-yan, however, questioned whether Heung was truly sorry, noting the 46-year-old mother of one had disregarded the indisputable CCTV evidence by asserting that her "inflammatory" and "hysterical" conduct was either justified or unintentional.
"As a long-time professional taking care of young children, the defendant could not have pulled the boy's hair or pushed his head against a wall without expecting or intending to inflict harm on him," Wong said. "Even though she pleaded guilty, the extent of her remorse and reflection remains questionable."
The defendant was seen clutching her husband's hand while sitting nervously in the public gallery of the court before the hearing. Heung's spouse shook his head as he listened to the court's verdict.
The centre on Portland Street where Heung worked provides round-the-clock support for children up to the age of three who are abandoned, orphaned or lack care because of family problems.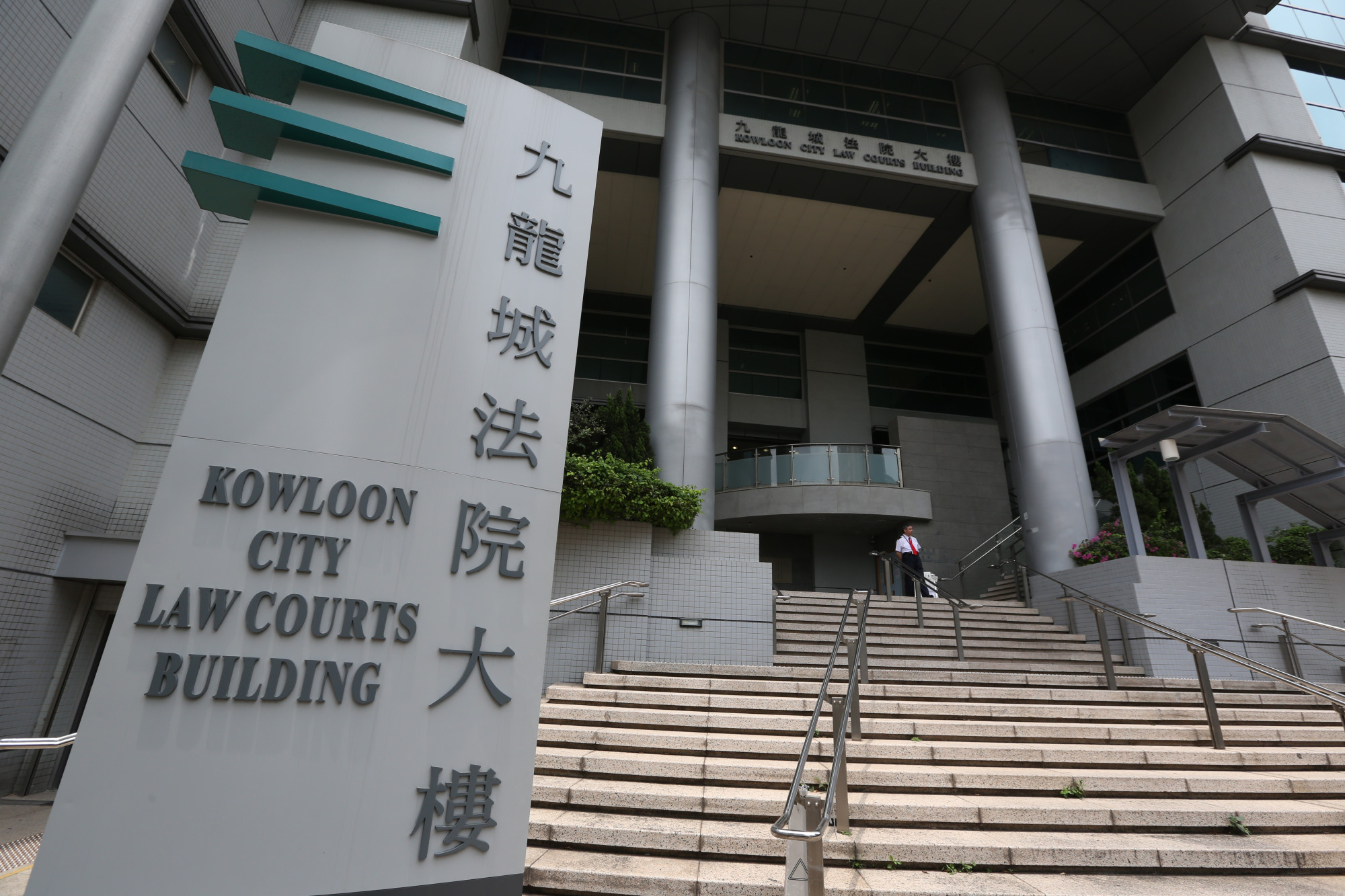 A registered childcare supervisor since 1999, Heung was accused of causing unnecessary pain and suffering to the boy by pushing his head against a wall in a bathroom, grabbing his hair and pulling his limbs.
The defendant had worked at the residential home for a quarter of a century when she first laid her hand on the boy on November 30 last year purportedly to prevent him from carrying out mischief on others.
The former society employee grabbed the victim's hair with one hand and pulled his head with another after seeing him hold another child's face with both hands during playtime inside an activity room at the centre.
The defendant then pulled the boy's legs and left arm towards her after the two-year-old tried to resist and started crying.
In another incident on December 17, Heung pushed the boy's head against the wall in a bathroom to punish him for not sitting still during a toilet training session. Prosecutors said the boy's head "bounced back" and he covered his head with both hands.
Heung had later claimed that she hit the toddler accidentally.
The defendant was also seen hurling a pair of trousers at another child, but the prosecution decided against holding her liable for the act.
Heung was sacked in January and is now studying horticultural therapy. She is also undergoing psychiatric treatment after she was diagnosed with post-traumatic stress disorder following her arrest.
In an assessment report, a probation officer said he was "marginally" satisfied that the defendant could be given a chance to perform community service instead of jail, but Wong said immediate imprisonment was inevitable given the gravity of the offence.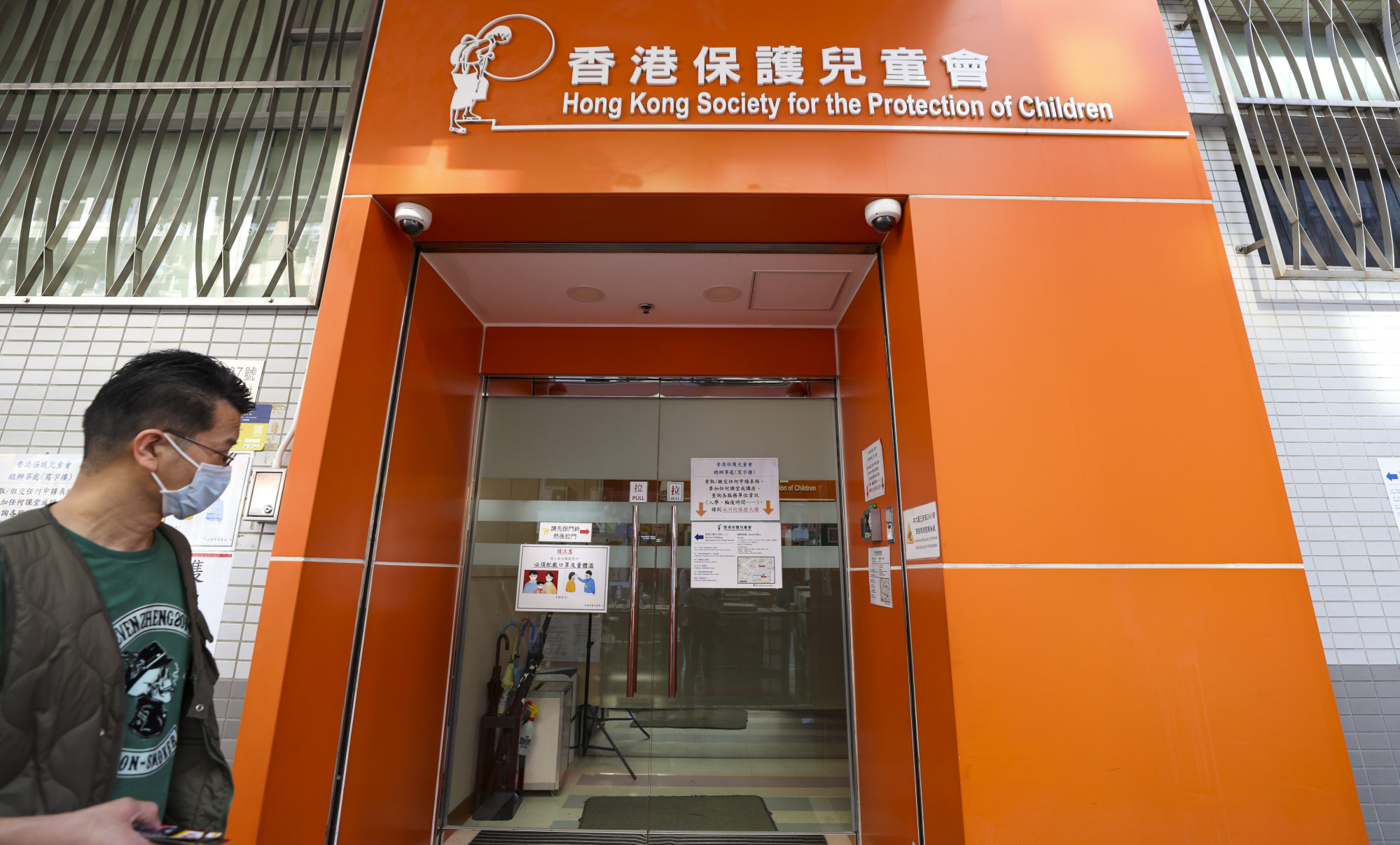 The magistrate found no evidence to support Heung's claim that the victim had a habit of dawdling in daily activities, adding her conduct was a "complete departure" from what was expected of a child supervisor.
"The fact that a two-year-old child, during a period of rapid development, was assaulted in front of other children living under the same roof who were of similar age, is an important aggravating factor," Wong said.
"The court must deliver a clear message to childcare workers, especially those looking after numerous children in large-scale organisations, about the serious consequences of abusing or neglecting those in their care."
The scandal emerged after police received reports that employees of the charity had abused children under their care by yanking their hair, hitting their heads, slapping their faces and tossing them on the floor.
Officers detected a total of 407 abusive incidents over a span of 102 days after sifting through more than 60,000 hours of surveillance footage that documented the events between September and December last year.
The force has arrested 34 people and charged 27 of them with child abuse or neglect. Officers also identified 40 toddlers who were allegedly harmed and sent them to hospital for check-ups.
Seventeen of the accused will answer their allegations before the District Court, where they face up to seven years in jail if convicted. The cases of the remaining nine will proceed in the lower magistrates' court, where a maximum jail sentence of three years applies.